Our 1-Day Disney California Adventure itinerary offers an efficient touring plan & strategy for minimizing time waiting in lines, maximizing rides, and avoiding crowds at Disneyland Resort's second theme park. This covers attractions, restaurants, shows, including the new Marvel land, Avengers Campus. (Updated June 25, 2021.)
This DCA itinerary has been overhauled following the park's reopening. This is because FastPass and MaxPass are temporarily suspended, some attractions haven't yet reopened, and most entertainment hasn't returned. Additionally, operating hours have been cut, capacity has been reduced, Park Hopping is limited to afternoons, and there's a new reservation system to limit attendance.
Consequently, this has caused changes in guest behavior, with certain attractions now having longer–and shorter–wait times than before. We've visited Disney California Adventure numerous times in Summer 2021 and monitor wait times, fine-tuning our strategy accordingly. This updated 1-day DCA itinerary is the result of our research and experiences in the park…
It continues our series of single-day park plans designed to answer the frequently asked question, "what would you do if you only had one day in Disney California Adventure?" While this itinerary offers an efficient plan, we try to balance quantity with quality. DCA is the second gate–the ambiance park–at Disneyland Resort, and that's how its best enjoyed.
Slowing down to stroll through the neon of Cars Land or Pixar Pier at night, or having some lobster nachos during a midday break. In other words, this is a rough blueprint of our favorite things to do in an "ideal day" at Disney California. Note that this assumes moderate crowds (check out our When to Visit Disneyland post for more on crowd levels). On a really busy day, you might not be able to finish this entire touring plan…
If you're only after our ride ratings and reviews of each attractions, read our comprehensive Best Disney California Adventure Attractions & Ride Guide post. If you need comprehensive help for planning every aspect of your visit to Disneyland Resort, from where to purchase discount tickets to transportation from the airport and more, read our Disneyland Resort Trip Planning Guide.
If budget is no issue, we recommend staying at Disney's Grand Californian Hotel for your visit. If it's outside your budget, look at our Disneyland Area Hotel Reviews and pick a hotel that's a 10-15 minute walk to the parks. Once you wake up from wherever it is that you are sleeping, here's what to do…
Rise & Shine Sling at 6:55 am – At least one person in your party will need to be awake before 7 am. This is because guests with a valid ticket and Disney California Adventure reservation will be able to access the virtual queue system starting at 7 am on the day of their park visit. This is done outside the park–before you leave your resort hotel, or from literally anywhere.
The 7 am virtual queue for Web Slingers: A Spider-Man Adventure fills up within seconds. Since DCA reopened, there has not been a single morning when boarding passes are still available at 7:01 am. You can do literally everything right and still miss out. In fact, our Strategy Guide for Web Slingers A Spider-Man Adventure is essential reading right now and covers everything you need to know–like increasing your chances of success.
Rope Drop Racers – Go straight to Radiator Springs Racers when you get in the park. This has been the best first stop since it opened almost a decade ago, and that remains true to this day as of Summer 2021.
Now that Avengers Campus is open, some readers may question this advice. The bulk of crowds now head to that new Marvel land, to the point that there's a line just to enter Avengers Campus in the morning. Do not do Avengers Campus first–there is never a line to enter in the afternoon!
After Radiator Springs Racers, immediately do Luigi's Rollickin' Roadsters. You should have time for this if you move quickly. We have more strategy for Radiator Springs Racers in our Cars Land Tips & Tricks post.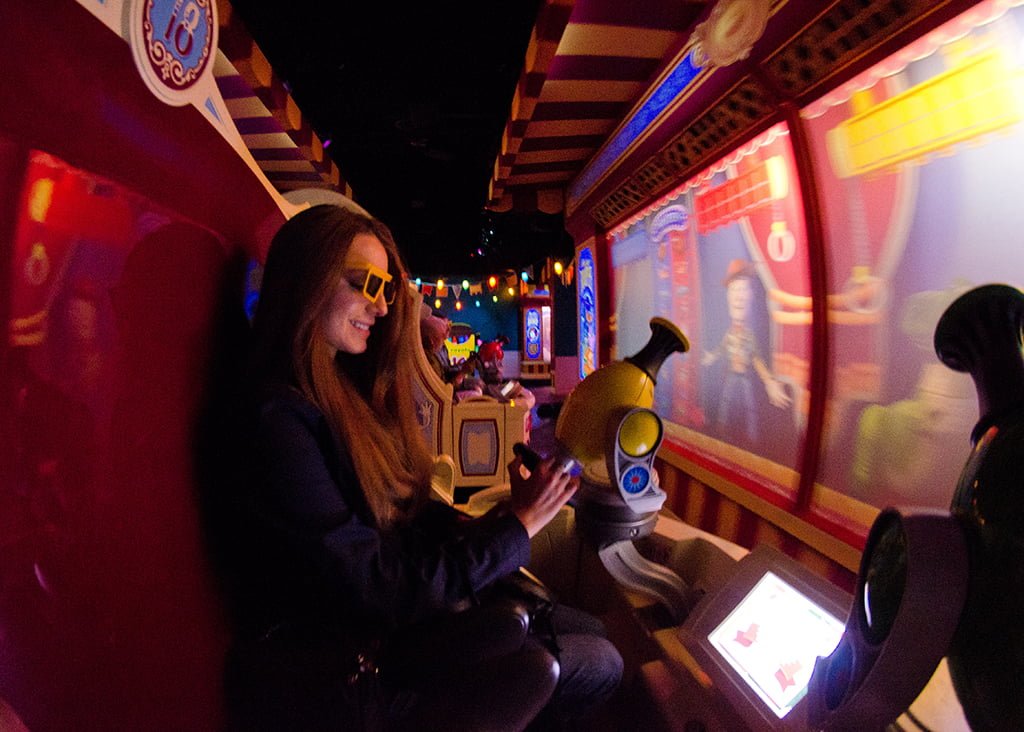 Early Morning Attractions: Pixar Pier – The best next stop is backtracking into Pixar Pier where you can knock out Toy Story Midway Mania, followed by other attractions along Pixar Pier in quick succession.
Despite being a big thrill ride, wait times for Incredicoaster won't be bad midday. (Probably because it's not as good as California Screamin'). However, waits for the swinging Pixar Pal-A-Round does get longer, as do the other amusement park rides on that side of the pier.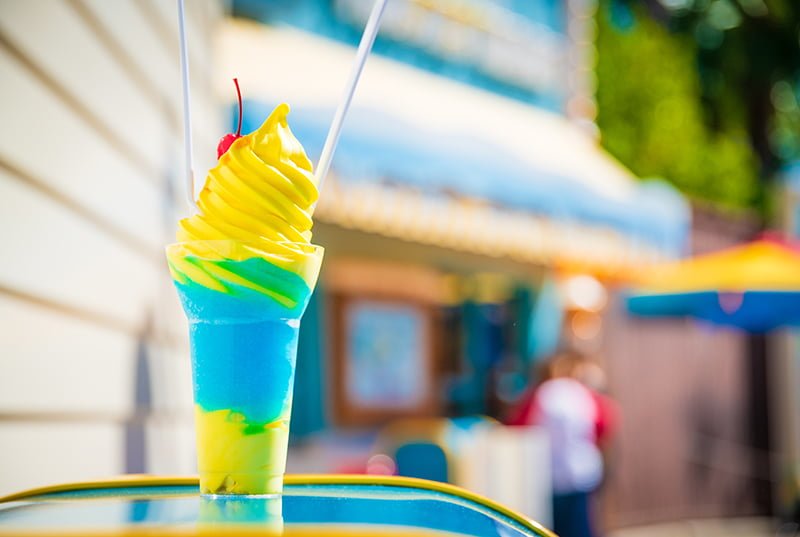 Lemon Dole Whip Break: If there's one rule of vacation, it's that it's never too early for ice cream. 
In this case, that's doubly true because you're already on Pixar Pier, and lines for Adorable Snowman Frozen Treats, home to the incredibly popular Pixar Pier Parfait, only get longer as the day wears on. Beat the rush and get it now.
Peak of the Morning: Your next priorities should be for Soarin' Around the World and/or Grizzly River Run. That's especially true if you're visiting in summer, when hot weather makes demand grow for Grizzly River Run. 
Skip either if the posted wait time is above 30 minutes. Lines will be shorter by late afternoon. 
Late Morning Attractions: Dark Rides – Late morning makes for a good time to fill in with some dark rides! Unfortunately, Disney California Adventure only has two dark rides.
Hit The Little Mermaid ~ Ariel's Undersea Adventure and Monsters, Inc. Ride & Go Seek next, possibly stopping into Animation Academy while in the neighborhood.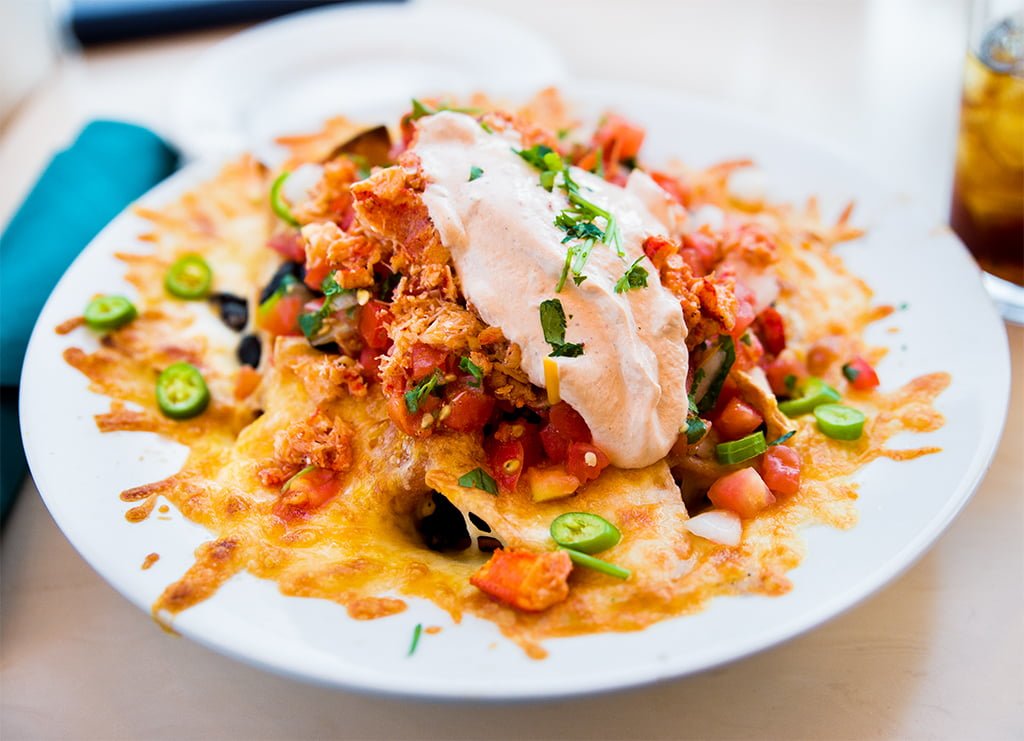 Lunch: Dining in Paradise – Here, there are three options, all of which are pretty good. Our top pick is Paradise Garden Grill (read our full review), where you can get skewers and other ostensibly healthy fare; then there's the flatbreads and pasta at Boardwalk Pizza & Pasta (read our full review); finally, there are awesome corn dogs at Corn Dog Castle (read our full review). You really can't go wrong.
Alternatively, do a sit-down meal at Lamplight Lounge. I'm salivating at the very thought of those glorious Lobster Nachos. We also recommending enjoying a drink or two at Lamplight Lounge or weaving in a couple of stops on our Disneyland Drinking Debauchery Guide if that's your scene, because the next couple of stops will be…uh…"enhanced" if you've had a drink or two.
Afternoon Buzz Attractions – After Lobster Nachos at Lamplight Lounge, we recommend the following to wash down your afternoon buzz: Mater's Junkyard Jamboree, Silly Symphony Swings, and Grizzly River Run, each of which we think is more enjoyable after a beer or two.
Trust us, it's science. Note that we'd recommend these regardless, so don't disregard this if you didn't have a drink at the bar.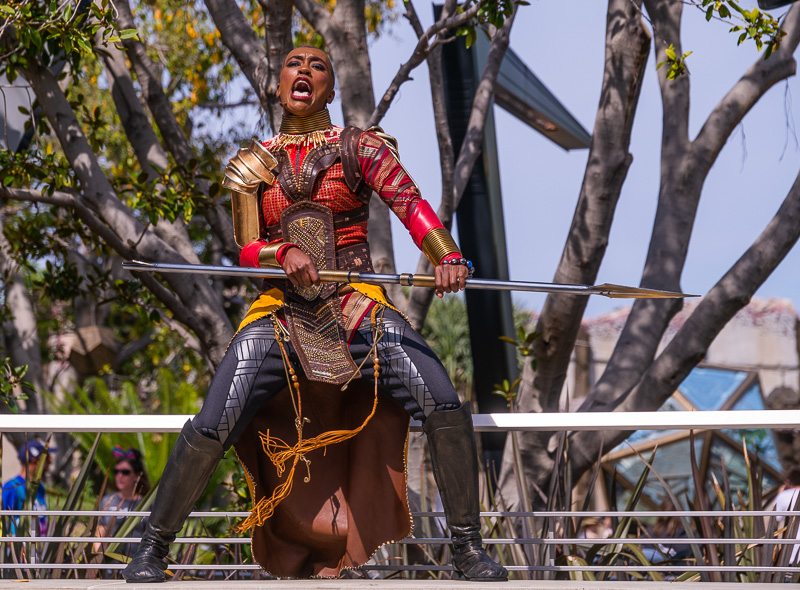 Avengers Campus – By this point, lines should be totally gone to enter Avengers Campus. While we prefer the land at night (it's worth a stroll through it later), if you visit too late you'll miss some of the character appearances and performances.
Since those are the heart of the land, you'll definitely want to plan around them. (Check out the entertainment tab of the Disneyland app and enter the land in time for the last performances of each–that's currently around 4:30 pm for some shows, but is subject to change.)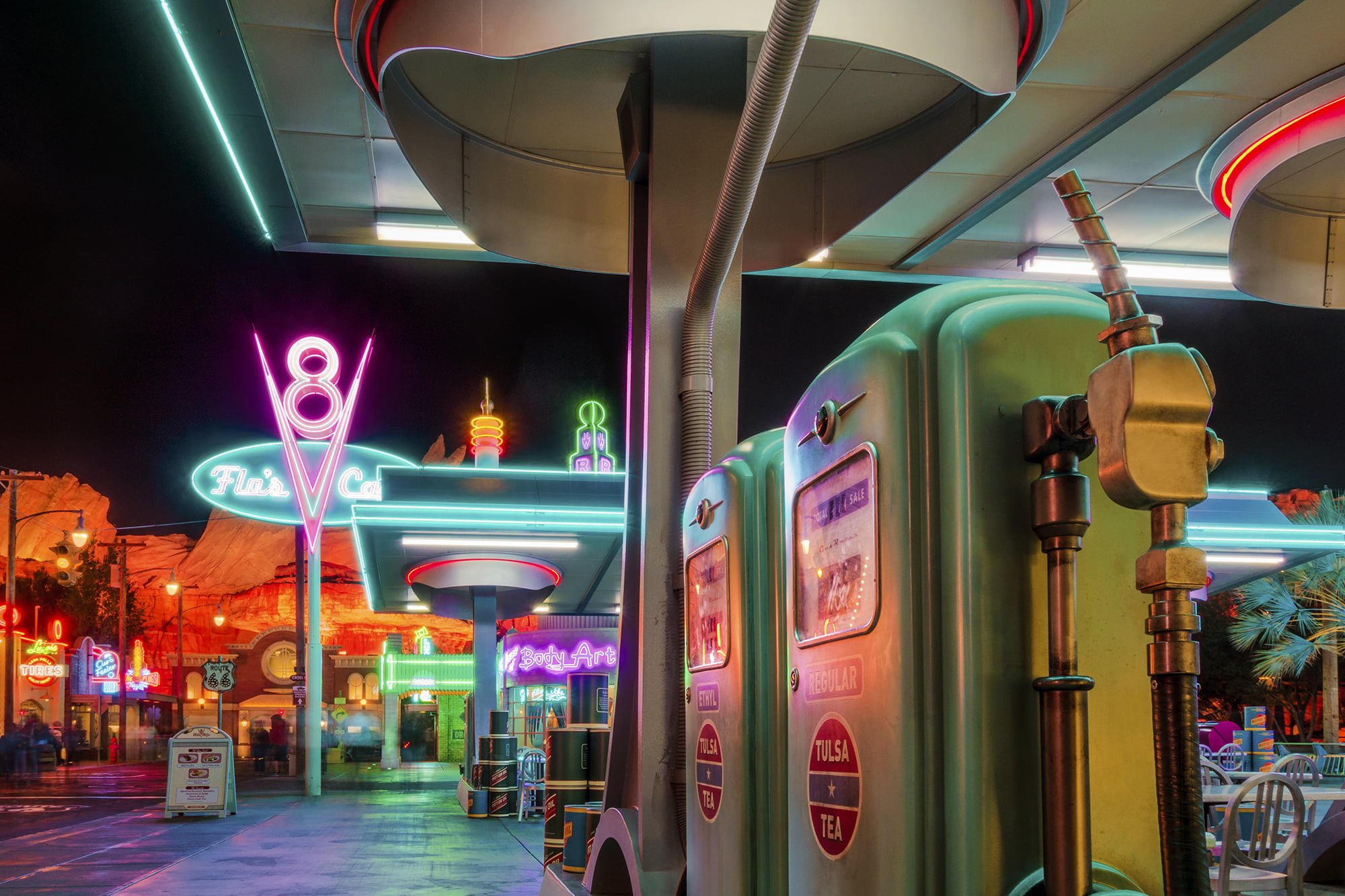 Dusk: Back to Cars Land – Yes, actually it does get better than that. Just after the official sunset time each night, the Cars Land Sh-Boom lighting moment occurs. This is one of those special, wow moments that you don't want to miss. You won't find it labeled as an attraction on the park map or even listed on the Times Guide, but it very well might end up being a highlight of your day.
If you have some time to spare and want to slow down to enjoy the atmosphere, we would recommend sitting on the back porch of Flo's V8 Cafe with a milkshake or Racer 6 IPA.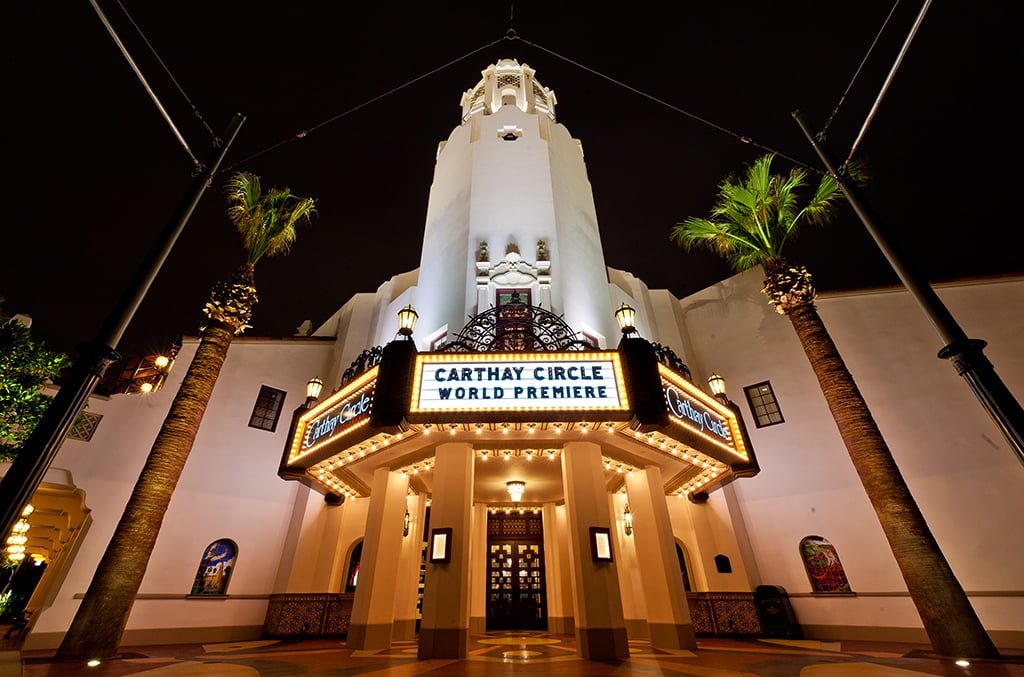 Dinner: Carthay Circle Restaurant – Unless you wander around aimlessly or visit during a busy time of the year, you should have time for a table service restaurant during your day at Disney California Adventure. You're in luck, because there are few theme park restaurants anywhere that rival Carthay Circle Restaurant (read our full review).
It's elegant and refined, and serves great food. We think the appetizers are the highlight of the menu (given how much you have been eating, maybe just getting appetizers wouldn't be such a bad idea?) Some can't-miss menu items include the Carthay Signature Fried Biscuits and Fire Cracker Duck Wings.
Help the Trash Panda – Wait times for Guardians of the Galaxy – Mission: BREAKOUT! typically peak by afternoon. Accordingly, we'd recommend doing it as your last or second to last attraction of the day.
Mission: BREAKOUT is quite popular right now since it's still relatively new, and as a result, some readers might be inclined to do it first. We'd recommend sticking to this plan and doing Radiator Springs Racers first. Wait times are lower for Guardians of the Galaxy – Mission: BREAKOUT, especially on weekdays.
Evening Atmosphere – The ambiance at Disney California Adventure in the evening is spectacular. Whether you want to take an evening stroll behind Grizzly River Run on the "hidden" path or do one last ride on Radiator Springs Racers, you really can't go wrong.
Actually, we recommend both of those things. Jumping in line for Radiator Springs Racers 1 minute before park closing is a great idea, and the ride experience is different than during the morning thanks to the nighttime scenery.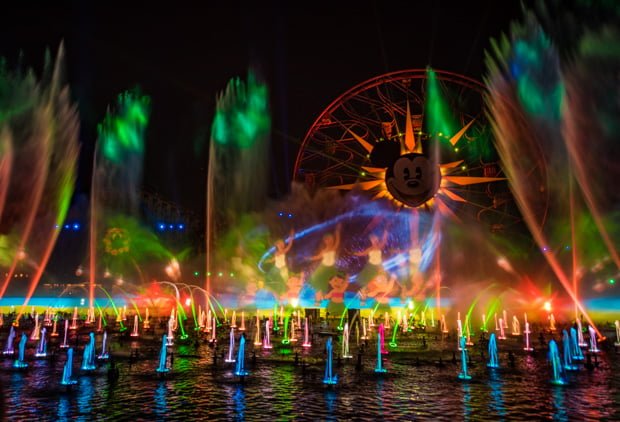 Nighttime Spectacular: World of Color – There are usually two showings of World of Color, the second of which ends after the park closes. Whenever there are two showings, the second one is substantially less crowded than the first showing, basically guaranteeing that you can watch from (or near) the front row.
In our World of Color Viewing Guide, we discuss why this 'front of house' spot is so important, but if you really don't want to get wet, consider watching the first World of Color instead. By watching the first World of Color, you can get in line for Radiator Springs Racers right before park closing, which you cannot do if you watch the second World of Color. It's a difficult trade-off, but we normally go for the 'front of house' World of Color view. It really does make the show!
Park Closing Tranquility – When done with Radiator Springs Racers, you should have Cars Land largely to yourself. Take some time for some late night photos and to enjoy the great background music on your way out. Same goes for Buena Vista Street, which is also quite pleasant at night.
Nightcap: Hearthstone Lounge – End it in Disney California Adventure style, at the lounge in the Grand Californian. (Note: if you didn't or won't visit Trader Sam's at the end of your day in Disneyland, go there instead.) The Grand Californian is a fitting place to end a day in Disney California Adventure, and Hearthstone Lounge has a great atmosphere.
Disney California Adventure is a park that has really grown into its own since the opening of Cars Land and debut of Buena Vista Street, and with other entertainment and attractions being added since, there's really a lot to do. While all of that's important, we hope you remember to slow down and enjoy the ambiance, too. If you're able to do even 75% of the things on this itinerary, you are pretty much assured of having an amazing day at Disney California Adventure. That's our guarantee! (Please note that this guarantee has no cash value and is not offered to residents of any state except Wyoming. Also note that any day you are in the parks should be amazing, so if you don't have a great time, it's probably your own fault! ;))
Planning a Southern California vacation? For park admission deals, read Tips for Saving Money on Disneyland Tickets. Learn about on-site and off-site hotels in our Anaheim Hotel Reviews & Rankings. For where to eat, check out our Disneyland Restaurant Reviews. For unique ideas of things that'll improve your trip, check out What to Pack for Disney. For comprehensive advice, consult our Disneyland Vacation Planning Guide. Finally, for guides beyond Disney, check out our Southern California Itineraries for day trips to Los Angeles, Laguna Beach, and tons of other places!
Your Thoughts
What would you include in your ideal day at Disney California Adventure? If you haven't visited Disneyland Resort yet, what do you plan on doing? Do you agree or disagree with our strategy? Any questions? Hearing your feedback—even when you disagree with us—is both interesting to us and helpful to other readers, so please share your thoughts below in the comments!