Our 1-day Disneyland touring plan offers a step-by-step itinerary to efficiently do shows, rides, and Star Wars: Galaxy's Edge. We list restaurants at which we'd dine, things we'd do, and the metaphorical roses we would stop to smell. Essentially, this is our perfect day in California's castle park. (Updated March 27, 2022.)
This Disneyland itinerary has been overhauled following the park's reopening. This is because FastPass is now paid (see our Guide to Genie+ and Lightning Lanes at Disneyland & DCA), a few attractions are still closed, some entertainment is dark, and several nighttime spectaculars still haven't returned. Thankfully, a lot of that will change in the next couple of months, and things will be mostly back to normal by Memorial Day 2022. (So check back for another update to this if you're visiting in Summer 2022.)
All of these changes at Disneyland have resulted in different dynamics with guest behavior. Certain attractions now have longer–or shorter–wait times than before. We've visited Disneyland several times in Spring 2022 and also monitor wait times, fine-tuning our strategy accordingly. This updated 1-day Disneyland itinerary is the result of our research and experiences in the park…
Even now with several attractions and shows closed, it's difficult to do everything at Disneyland in a single day. This plan will help you experience as much as possible, but probably not everything. For our ride ratings and reviews of every attraction, read our comprehensive Best Disneyland Attractions & Ride Guide post. For comprehensive planning assistance covering everything from where to purchase discount tickets to dining and more, read our Disneyland Resort Vacation Planning Guide.
What we are providing is a rough blueprint of our favorite things to do in an ideal day at Disneyland and when you should do them for the 'best experience.' In so doing, we strive to balance a pleasant day in the park with efficiency, rather than just racing from attraction to attraction.
For added convenience, we also recommend staying at Disneyland Hotel or Disney's Grand Californian Hotel for your visit. Staying at one of these hotels puts you in a good position to utilize Magic Mornings to do more. If these hotels are outside of your budget, check out our Disneyland Area Hotel Reviews & Rankings for more on the pros and cons of each hotel near Disneyland–many are actually closer to the parks than Disneyland Hotel!
Once you wake up from wherever it is that you are sleeping, here's what to do…
Rope Drop Arrival – If you can, we recommend arriving at Disneyland's security checkpoints about 45 minutes before official park opening time or earlier during peak seasons.
As covered in Disneyland Park Opening & Rope Drop Tips, Disneyland's turnstiles typically open 30-45 minutes before park opening, at which time guests are allowed onto Main Street. We recommend heading immediately for the Central Plaza, in front of the Partners statue of Walt Disney & Mickey Mouse.
Early Morning Attractions: Fantasyland – We always feel a sense of accomplishment by starting the morning in Fantasyland, because there are so many short attractions here within close proximity to one another that can be done quickly. It's also a good way to avoid this area in the middle of the day, when it's chaotic.
We highly recommend starting with Peter Pan's Flight, but only if you're towards the front of the pack. If not, skip it. Next, do Snow White's Enchanted Wish, followed by Alice in Wonderland. Our other must-dos here for the morning are Dumbo, Casey Jr. Circus Train, Mr. Toad's Wild Ride, Pinocchio's Daring Journey, Storybook Land Canal Boats, and Mad Tea Party (in that order). You should be able to hit 75%+ of the attractions in Fantasyland in the first hour the park is open if you are efficient.
Note: If you're visiting from September through December, strongly consider doing Haunted Mansion Holiday next. It's typically much more popular than the regular Haunted Mansion.
First Frontier – Fantasyland is the first area of Disneyland that'll start to feel busy, and you'll sense when that has happened. At that point, bounce to the Wild West, which should be relatively deserted.
Start with Big Thunder Mountain Railroad, then do Splash Mountain, followed by the Many Adventures of Winnie the Pooh. At this point, you can either backtrack to Main Street for a snack or keep knocking out attractions before the waits get long.
Morning Snack: Matterhorn Macaroon – With Fantasyland (mostly?) crossed off your list, it's time to slow down and have a snack break (a big part of our days in the parks is eating!). Head down to Jolly Holiday Bakery at the edge of Main Street and get these delicious Disneyland originals. Consult our Top 10 Delicious Disneyland Desserts for other sweet treats to try!
There's also a decent chance that your Star Wars: Rise of the Resistance boarding group will have been called by now (if you followed our fast finger strategy). If so, do that.
Late Morning Attractions: The Disneyland Classics – This is a good time for things like it's a small world and Mad Tea Party that you probably didn't hit in your initial run of Fantasyland.
Either before or after that (depending upon where you're starting and going for lunch), you might want to round out your morning with two of Disneyland's flagship attractions located in New Orleans Square: Pirates of the Caribbean and the Haunted Mansion. (If you're visiting during Halloween or Christmas-time, prioritize Haunted Mansion Holiday.) After that, it's time for the third big attraction in New Orleans Square: food!
Lunch: Cafe Orleans OR French Market – Two of our absolute favorite Disneyland restaurants are in New Orleans Square. Cafe Orleans (read our full review) is a table service option, whereas French Market (read our full review) is counter service. Both offer good value for money, and nice open-air outdoor seating. You can't go wrong either way, but if you're short on time, pick French Market.
Wild card option 3: Blue Bayou, one of Disneyland's most popular restaurants for its location along the water in Pirates of the Caribbean, but we feel it's overpriced and overrated. After you're done eating (our while waiting on your table), take a few minutes to explore the nooks, crannies, and shops of New Orleans Square, one of Disney's best theme park lands anywhere.
Afternoon Attractions: Relaxing Disney Originals – The middle of the afternoon is when Disneyland sees its longest lines, making this a great time to enjoy some of the gems of Disneyland that go unnoticed by most guests while waiting for Soundsational, the afternoon parade. Great Moments with Mr. Lincoln and the adjacent Disney Gallery, the Disneyland Railroad, the Sleeping Beauty Castle Walk-Through, Mark Twain Riverboat, and Walt Disney's Enchanted Tiki Room are all recommended.
Other options include Davy Crockett's Explorer Canoes, Tom Sawyer Island, and Sailing Ship Columbia. You won't have time to do all of these originals, so plan on picking an assortment that are most appealing to you.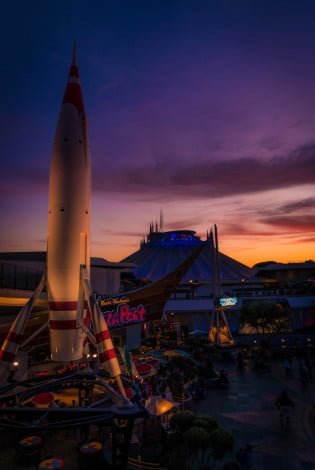 Twilight in Tomorrowland: Head to Tomorrowland and do Space Mountain. This roller coaster through outer space is very popular, and also has Hyperspace Mountain (Star Wars-themed) and Ghost Galaxy (Halloween-themed) versions depending upon when you visit. This plan does not change based upon the version you're seeing.
While you're in Tomorrowland, knock out the Finding Nemo Submarine Voyage and Buzz Lightyear's Astro Blasters if they're open during your visit. Not only will the waits be shorter, but the sun should be lower and make the waits more bearable.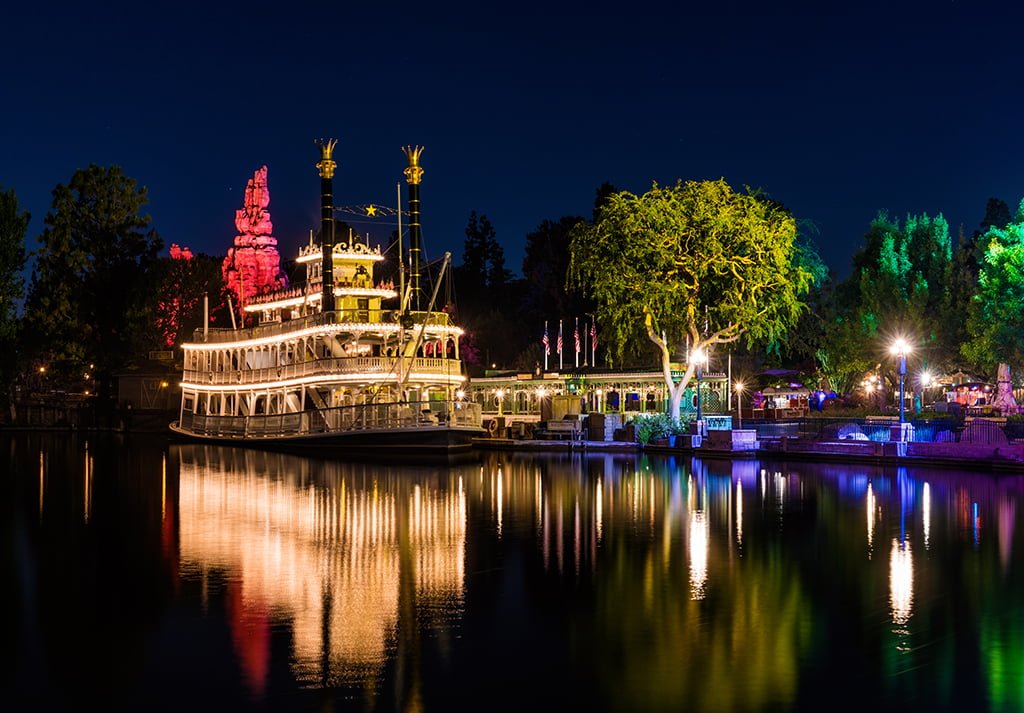 Evening Attractions: Better at Night – Splash Mountain, Jungle Cruise, Big Thunder Mountain Railroad, and the Matterhorn are the four attractions that we recommend doing at night for a superior experience, but unless you're going on a lightly-crowded day, this might be overzealous.
We have a full list of the 10 Best Disneyland Attractions at Night, in case you have time for more than these four.
Evening Attractions: Shorter Waits at Night – If you missed them earlier, now is a good time for Space Mountain, Indiana Jones Adventure, and Star Tours: The Adventures Continue.
Since reopening, we've noticed this trio (plus Splash Mountain) frequently have hour-long waits during the day, but 10-20 minute waits at night. Often, the actual wait is much shorter than the posted wait time, too!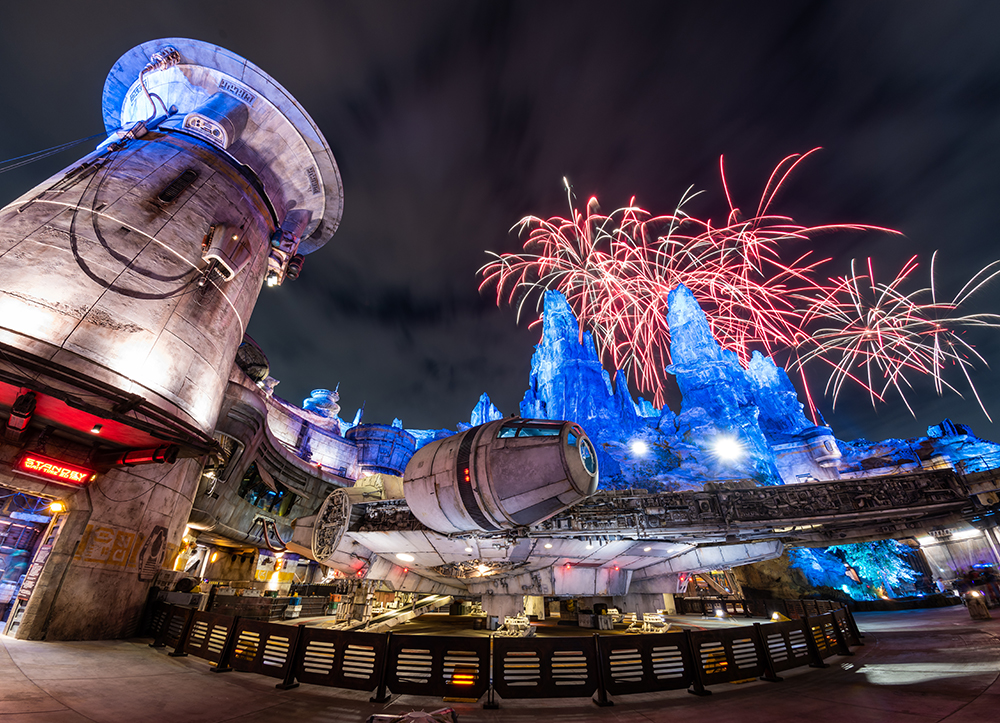 Blast Off to Batuu – We recommend doing everything in Star Wars: Galaxy's Edge at night rather than first thing in the morning for a couple of reasons. First, crowds are actually worst in the morning and get progressively better as the day wears on. (Just keep in mind that Star Wars: Rise of the Resistance usually stops running early–get to it shortly before it closes for the day.)
Second, because Star Wars Land is simply better at night. The lighting adds a lot to the moody off-planet atmosphere, and makes the experience even more immersive. While you're in Star Wars: Galaxy's Edge, be sure to do Millennium Falcon: Smugglers Run, visit Dok Ondar's Den of Antiquities, and have dinner at Docking Bay 7 Food & Cargo. From the area in front of the Millennium Falcon, you'll have a perfect view of Disneyland's fireworks.
If you're planning on visiting the new land, you'll also want to read our Star Wars: Galaxy's Edge Guide. This covers a range of topics from basics about the land and its location, to strategically choosing a hotel for your stay, recommended strategy for the land, and how to beat the crowds. It's a good primer for this huge addition.
Fantasmic! – After leaving Star Wars Land, head back to the Rivers of America for Fantasmic. This is the must-do of Disneyland entertainment, featuring live performers, Disney characters, mist screens, projections, and pyro.
Note that some seasons of the year, Fantasmic and the fireworks are only shown on weekends. (The fireworks are also canceled frequently, due to even the mildest Santa Ana winds.) Be sure to consult a daily times guide to make sure these options are being shown during your visit.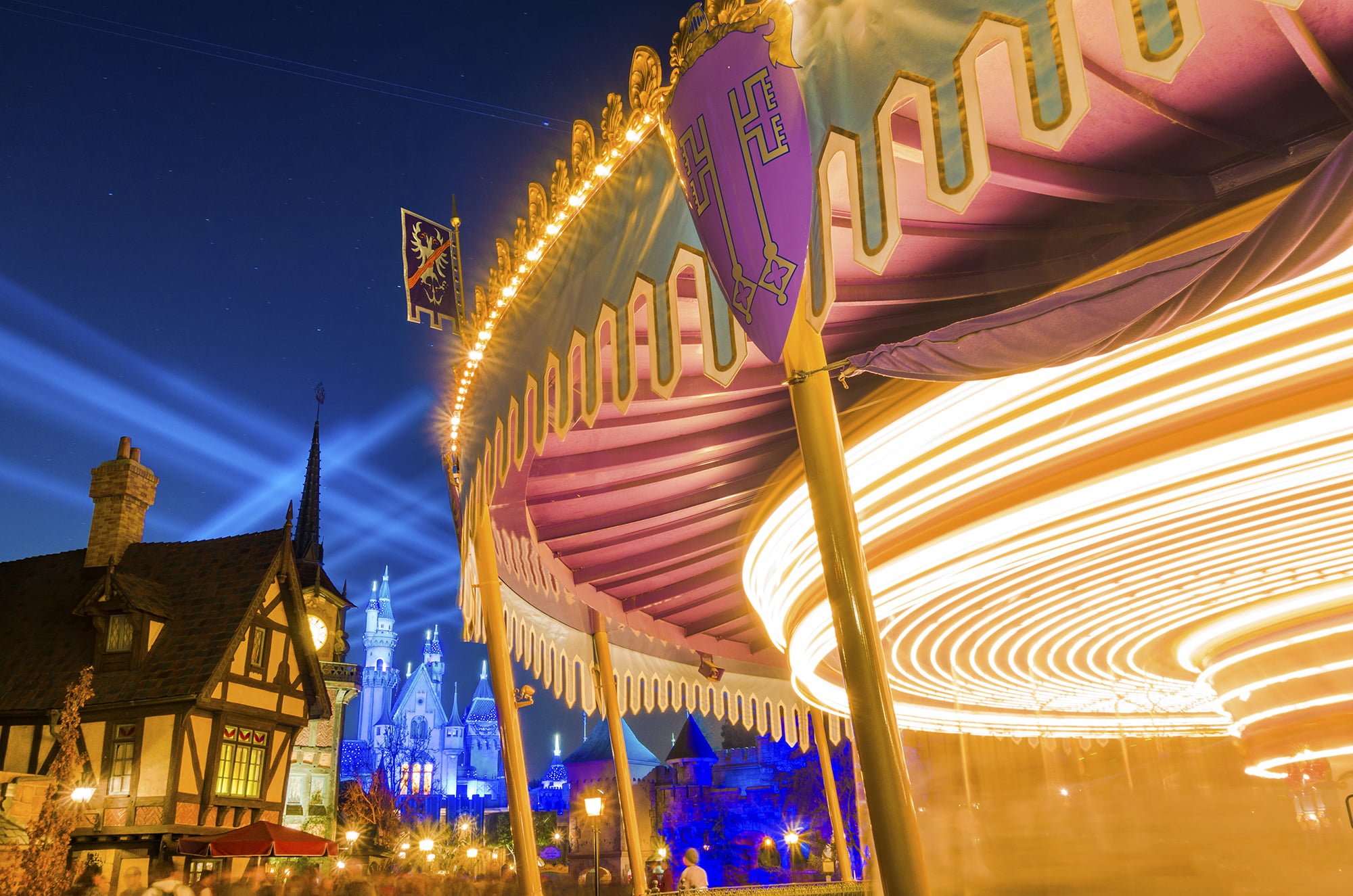 Park Closing Tranquility – If you still have time before Disneyland closes, use that to hit whichever attractions you missed, or perhaps return to Star Wars: Galaxy's Edge to finish up whatever you didn't get to there before.
Things like the Pixie Hollow water show, grabbing a seat under the popcorn lights on a Main Street porch, and wandering around in the neon of Tomorrowland can all be fun experiences. Also, keep in mind that the shops on Main Street are typically open an hour after park closing, making that the time to get your souvenir shopping done.
Nightcap: Trader Sam's – End it all at the beginning, by the adults in your party heading to Trader Sam's Enchanted Tiki Bar at Disneyland Hotel after Disneyland closes for drinks and uniquely Disney fun. Trader Sam's is more fun than a barrel of drunken monkeys, and even if you're not a drinker, the interactive and detailed Trader Sam's is a great time.
Plus, it's a great place to do so more eating…you know, if you weren't already waddling from all the eating this itinerary calls for! The convenient location of both Tangaroa Terrace and Trader Sam's are why we consider Disneyland Hotel an ideal location for a day at Disneyland.
If you're able to do even 75% of the things on the Daily Trip Blueprint, you are pretty much assured of having an amazing day at Disneyland. That's our DTB by DTB.com Guarantee! (Please note that this guarantee has no cash value and is not offered to residents of any state except Wyoming. Also note that any day you are at Disneyland should be amazing, so if you don't have a great time, it's probably your own fault! ;))
In an ideal world, we recommend two FULL days at Disneyland (plus one full day at Disney California Adventure) to fully see and explore the park without feeling rushed. If you're heading to Disneyland, we have tons of posts to help you plan, including our Tips for Saving Money on Disneyland Tickets, a look at Disneyland Area Hotel Reviews & Rankings, our Unique Packing List for Disney Trips, an index of our Disneyland Resort Restaurant Reviews, and a number of other things in our comprehensive Disneyland Trip Planning Guide!
Your Thoughts…
What would you include in your ideal day at Disneyland? If you haven't visited Disneyland yet, what do you plan on doing? Are the new attractions in Star Wars: Galaxy's Edge among your must-dos? Think it's worth the effort of scoring a boarding pass for Star Wars: Rise of the Resistance? Do you agree or disagree with our step by step Disneyland itinerary? Any questions? Hearing your feedback–even when you disagree with us–is both interesting to us and helpful to other readers, so please share your thoughts below in the comments!