This hypothetical 1-day itinerary for Epcot offers a step-by-step day in the park using Genie+ and Lightning Lanes. Its goal is to answer questions, illustrate how paid FastPass will work while visiting Walt Disney World, and address some unknowns for how to navigate World Showcase and Future World rides using the new line-skipping options.
Note that this Walt Disney World Genie+ plan for Epcot is entirely an academic exercise, making assumptions about how Genie+ and Lightning Lanes will work. It's predicated upon our many firsthand experiences with MaxPass at Disneyland (the inspiration for Genie+) as well as years of using paper FastPasses in Florida and beyond. Walt Disney World's upcoming Genie+ service is convoluted and costly, but should work in similar ways to both legacy FastPass and digital MaxPass.
In short, this is a theoretical day at Epcot since there are still unknowns, but that's true of literally any itinerary. Crowd levels and wait times vary, attractions experience downtime, and there are unique wrinkles to any day in Epcot. Just like a normal touring plan, there's a lot here that we can pull from past precedent, historical wait time data, and extensive experience with similar systems at Epcot…
This is intended to supplement our Lightning Lane and Genie+ at Walt Disney World FAQ. A lot of you have had questions, and we've tried to answer most of the common ones there. However, many are about specific scenarios and that FAQ would be as long as a Tolstoy novel if we addressed each one there.
Instead, we're going to explain by showing via a hypothetical day at Epcot, which will hopefully address a lot of concerns/questions/etc. in the process. If you're a type A vacation planner, hopefully this will give you some peace of mind about how Genie+ and Lightning Lanes will work on your vacation coming up in late October (or perhaps early November?) through December 2021, since Walt Disney World still hasn't provided any details after dropping the Genie news over a month ago.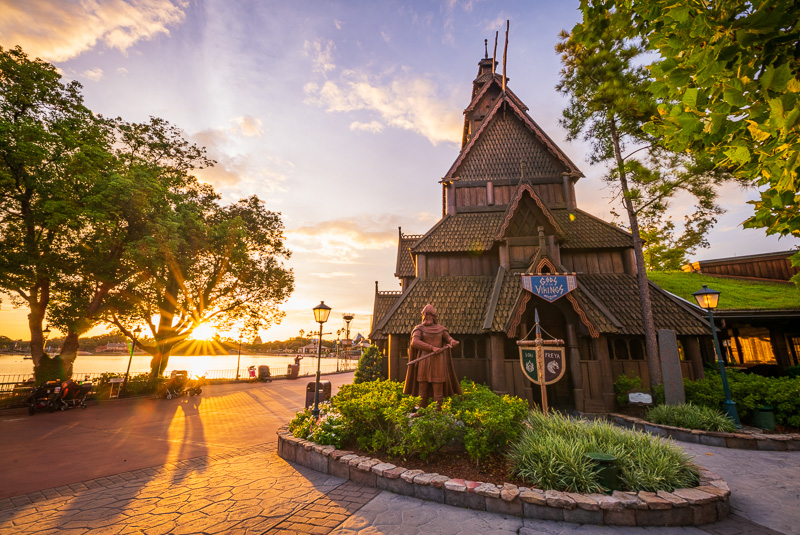 If you've read our past Theoretical Day at Disney's Hollywood Studios with Lightning Lanes & Genie+ or Theoretical Day at Magic Kingdom with Lightning Lanes & Genie+, you're familiar with how this "itinerary" will work.
You're also probably under the impression that we'll advocate for the purchase of Genie+ but not the individual attraction selections, or Magic Carpet Access. Generally speaking, that's true. Our experiences with MaxPass at Disneyland were very positive, even though it was paid. As such, we're recommending people purchase Genie+ at Magic Kingdom and DHS.
Epcot is an entirely different story. Again, all of this is preliminary and there are unknowns [insert several more sentences of caveats you've already read]. Tentatively, our recommendation is that most visitors do not purchase Genie+ at Epcot.
There are a couple of reasons for this, along with a couple of potential exceptions. The biggest reason for skipping Genie+ at Epcot is that it's not likely to save much time as compared to an efficient itinerary. Sure, if you roll up at noon and do Spaceship Earth first thing, there will be time savings in using the Lightning Lane as compared to the standby line.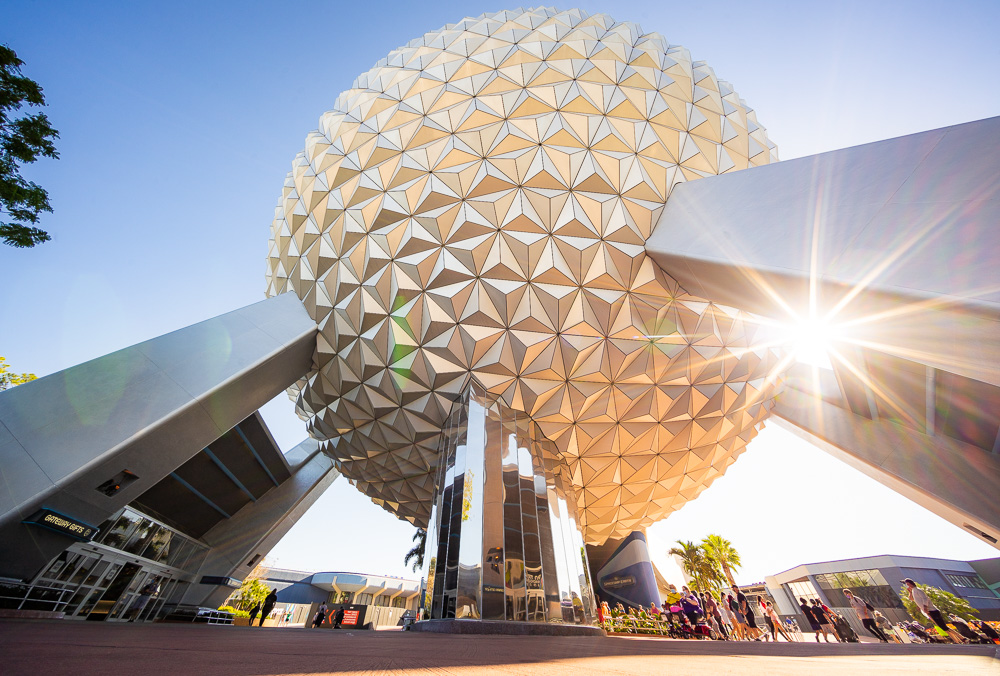 However, if you do any amount of strategizing–and you'll have to do some amount even with Genie+ since you'll want to select attractions and return times that don't force you to walk 30 miles criss-crossing Epcot–the amount of time you'll save as compared to the standby line will be negligible on many days.
Quite simply, this is because Epcot does not have a ton of headliner attractions that have consistently long lines throughout the day. There's basically just Frozen Ever After, Test Track, and Soarin' Around the World.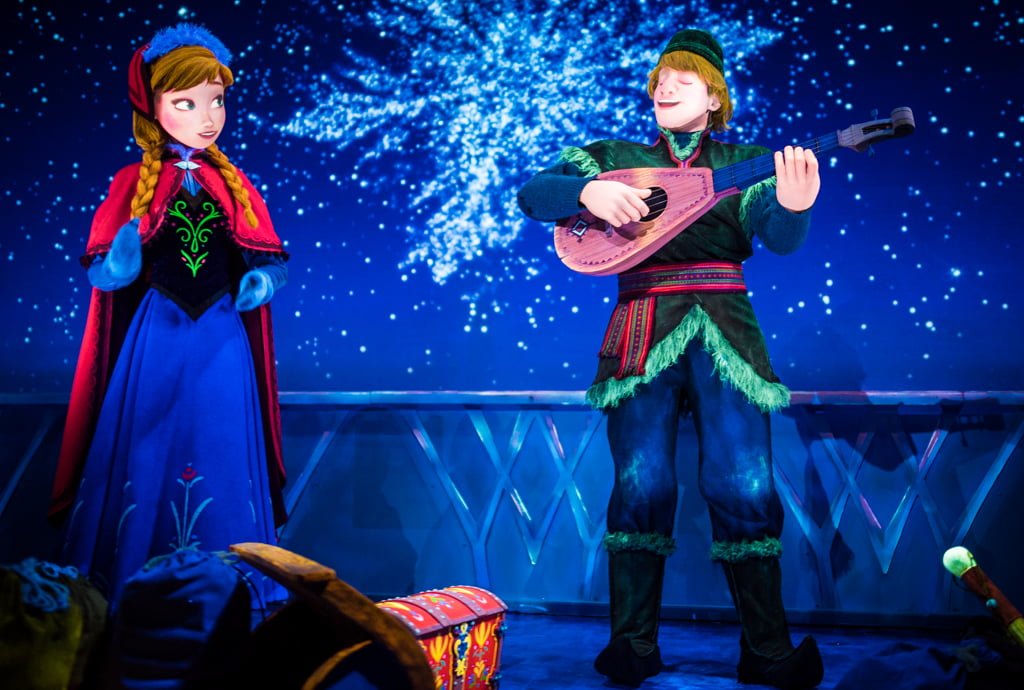 Other attractions do have higher wait times at various points of the day, but not consistently. For example, Spaceship Earth's wait time can spike early in the day since it's big, iconic, and right at the front of the park. By late afternoon and evening, it's often a walk-on, even with moderate to higher crowd levels.
A similar phenomenon occurs throughout Future World, which the vast majority of guests do first before continuing to World Showcase where they spend their afternoons and evenings. Even Test Track and Soarin' Around the World have significantly shorter waits in the afternoon.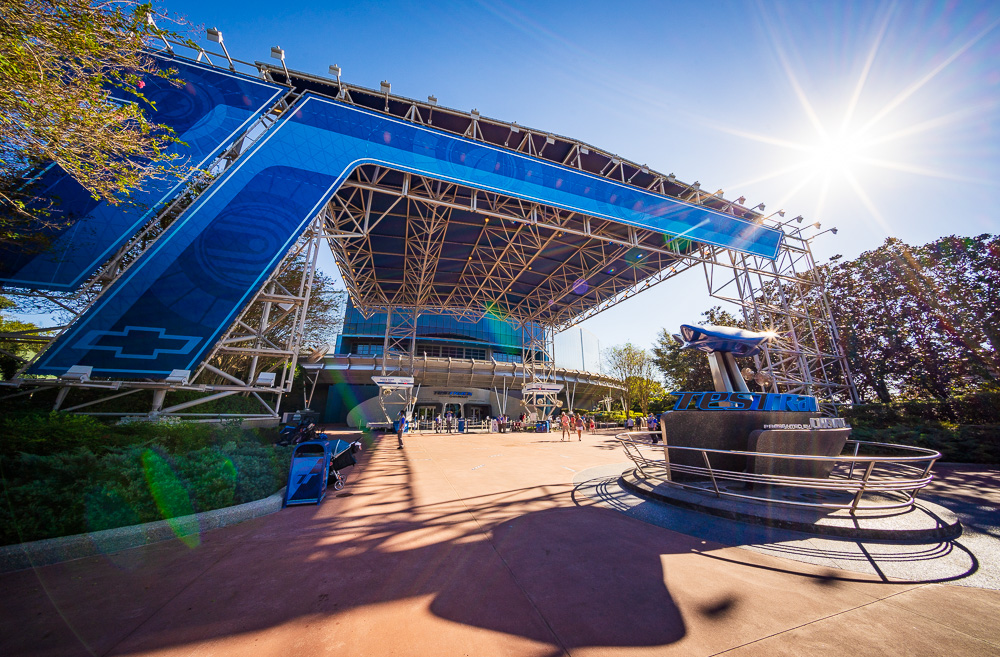 Another issue is that, along with Remy's Ratatouille Adventure, one of that aforementioned trio will be available for a la carte Magic Carpet Access purchase. We've heard conflicting credible rumors about which attraction it'll be, but Test Track makes the most sense. (Note: just because something makes sense doesn't mean it's what Disney will do.)
That leaves two headliners for the Genie+ service, and it becomes very difficult to justify buying that just for those two attractions. Especially when you can rope drop one and do the other closer to park closing and eliminate a lot of waiting with that simple approach.
If you're dead-set on spending extra money while visiting Epcot, the superior use of those funds will be for Remy's Ratatouille Adventure. If you get shut out of the virtual queue, that'll be the only way to do the Rat Ride. (And despite what we think of Remy's Ratatouille Adventure, you should absolutely experience it–others love the Rat Ride, and it's the new thing.)
If you want to spend even more, buying your way to the front of the line at Test Track (assuming it's the other Magic Carpet Access attraction) is probably the best move. We doubt that will be necessary, but the point is that simply buying Genie+ is not the best strategy at all 4 parks.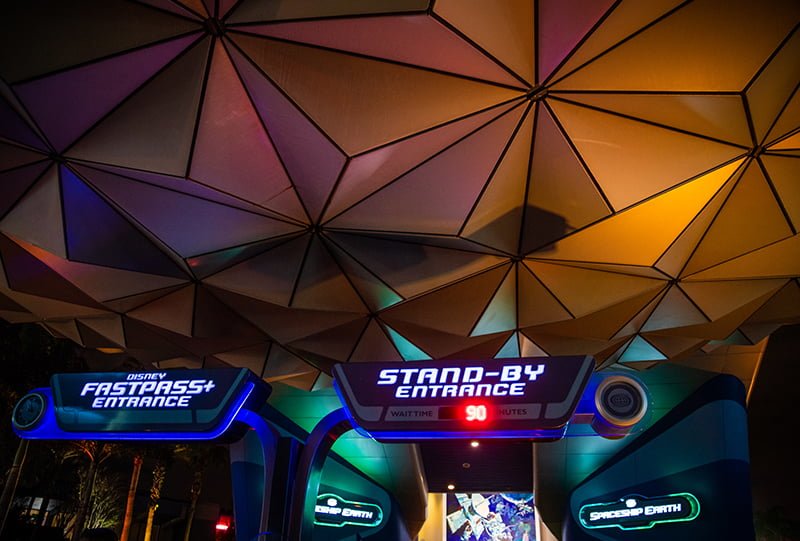 As with anything, skipping Genie+ at Epcot is not one size fits all advice. If you're visiting the week of Thanksgiving, Christmas, New Year's, or any other time when crowds are heavier, even the 'second tier' attractions at Epcot can have long waits.
There aren't many of them, but saving 30 minutes each at Spaceship Earth, Mission: Space, Journey into Imagination, and Living with the Land adds up. That's 2 hours total, in addition to what's probably another hour or two at the headliners. If it offers a total time-savings of 3-4 hours on busier days at Epcot, that might justify Genie+ for you. (Most of the time, we'd expect Genie+ to save an hour or two in lines at Epcot–a far cry from Magic Kingdom or DHS.)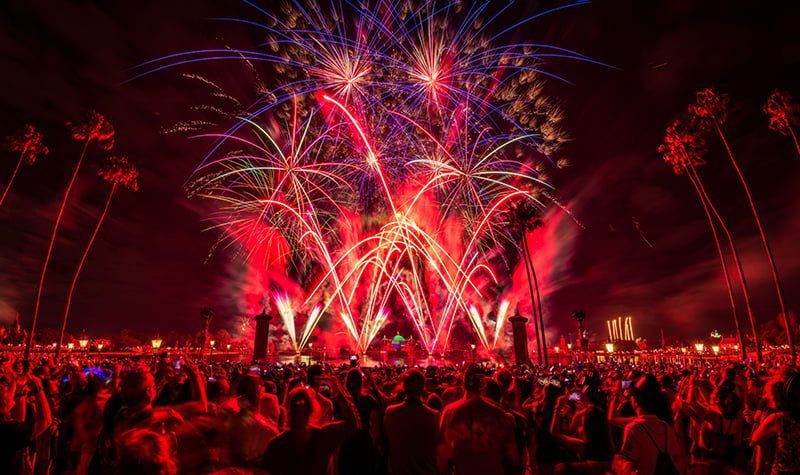 One big wildcard for us is Harmonious. As you might recall, IllumiNations offered a FastPass+ viewing area in the 'front of the house,' which was the best viewing area for that fireworks show. It'll also presumably be the best view for this new nighttime spectacular. (Likewise, MaxPass offered reserved viewing for both World of Color and Fantasmic at Disneyland Resort.)
It remains to be seen how Harmonious will be handled. Given the lack of Genie+ attractions at Epcot, it would make sense to include Harmonious as a value-add to incentivize Genie+ purchases. However, Walt Disney World might want to separately monetize that viewing area down the road–either with dessert parties or standalone paid access for nighttime spectacular viewing. Nothing would surprise us. Harmonious viewing might be enough to tip the scales in the favor of buying Genie+ on moderately crowded days at Epcot.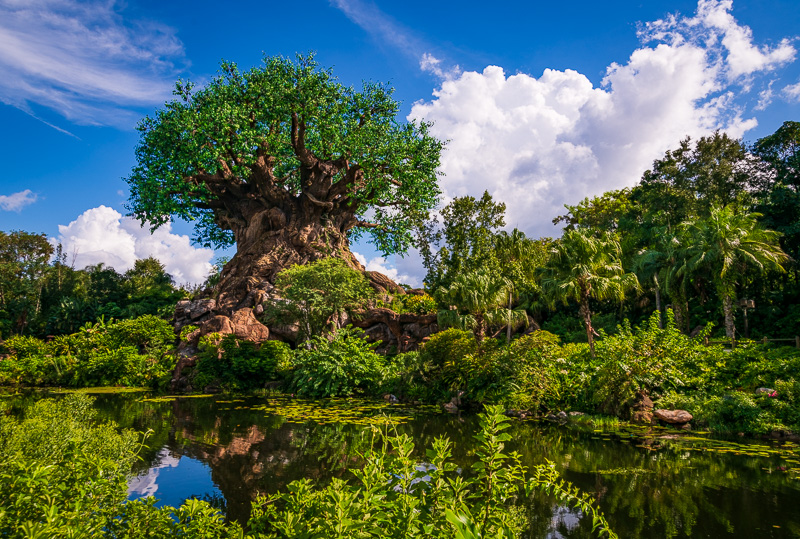 Another wildcard is Park Hopping. This is relevant since you purchase Genie+ per day, not per park.
An ideal use case for Genie+ is split between a day at Epcot and Animal Kingdom. This makes tremendous sense not just from a cost-savings perspective, but also from a time-savings and maximization one. Animal Kingdom opens several hours before Epcot, and Epcot closes several hours after Animal Kingdom. Hopping between the two can extend your day by 3 hours. (This is such a natural use case that we'll have a combined DAK/Epcot itinerary soon.)
With that extensive commentary out of the way, here's our theoretical 1-Day Epcot Itinerary with Genie+ and Lightning Lanes…
7 am – Attempt to join the Remy's Ratatouille Adventure virtual queue. Fail anyway. (See How to Ride Remy's Ratatouille Adventure at Epcot & Virtual Queue FAQ for advice to avoid such failures.)
Debate paying $18 per person for individual ride Lightning Lane access at 9 am or 11 am, but decide against it. You'll succeed next time, you tell yourself.
7:01 am – Book Frozen Ever After via Genie+ with a Lightning Lane return window of 11 am to 12 pm.
7:02 am – Go back to sleep for ~3 more hours since Epcot still doesn't open at a reasonable hour.
9:01 am – Book Soarin' Around the World via Genie+ with a Lightning Lane return window of 2 pm to 3 pm.
Note: 9:01 am is chosen because it's 120 minutes after 7:01 am, which is consistent with legacy FastPass redemption or 120 minute rule. MaxPass used a 90 minute rule. Although unconfirmed, it's our understanding Genie+ will use the 120 minute rule, not the 90 minute one.
It's admittedly odd to see this in practice at Epcot, which hasn't opened by 9 am. In fact, if Epcot keeps its "normal" 11 am opening time in November 2021, you could theoretically have 3 rides booked with Genie+ by the time the park officially opens to off-site guests.
10:30 am – Rope drop Test Track via standby.
11:01 am – Book Living with the Land via Genie+ with a Lightning Lane return window of 3 pm to 4 pm.
11:15 am – Finish Test Track and head to World Showcase.
11:30 am – Do Frozen Ever After via Lightning Lane (Genie+ ride reservation).
12:00 pm – Do Gran Fiesta Tour via standby line.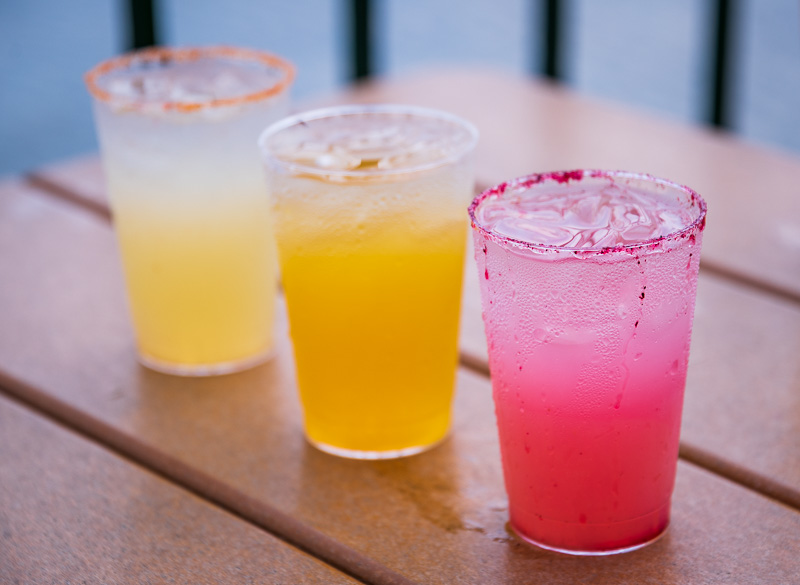 12:15 pm – Stop at La Cava del Tequila or Choza de Margarita for "performance enhancing" drinks that'll help you experience World Showcase "better." For those who prefer beer, stop at Norway for a Carlsberg.
Although you've done barely anything, we nevertheless suggest strolling around World Showcase at this point before the crowds arrive. Consider Drinking Around the World or Snacking Around the World. Or both for a different form of the "Dopey Challenge."
12:45 pm – Meal Time at the Muppet Meatery! It's hardly the paragon of worldly cuisine, but one of the best counter service restaurants in Epcot is the recently-added Regal Eagle Smokehouse. (We've eaten everything on the menu–read our Regal Eagle Smokehouse: A Review of All Foods, But Mostly BBQ Meats for thoughts on what to order.)
You will likely have no shortage of time, so you might instead consider a table service meal for lunch (Via Napoli would be our top pick right now in World Showcase) or simply grazing from the food booths for one of Epcot's several, nearly year round festivals.
1:00 pm – Attempt to join the Remy's Ratatouille Adventure virtual queue again, AND SUCCEED!
As it turns out, the Rat Ride isn't nearly as good or popular as Star Wars: Rise of the Resistance, nor does it have persistent breakdown problems. On top of that, it does have a healthy hourly capacity, meaning you have a pretty good chance of success with the virtual queue at 1 pm, so long as you know what you're doing.
1:01 pm – Book Mission: Space via Genie+ with a Lightning Lane return window of 5 pm to 6 pm.
Early Afternoon – Continuing strolling, drinking, and eating your way around World Showcase. Stop to see the American Adventure at some point.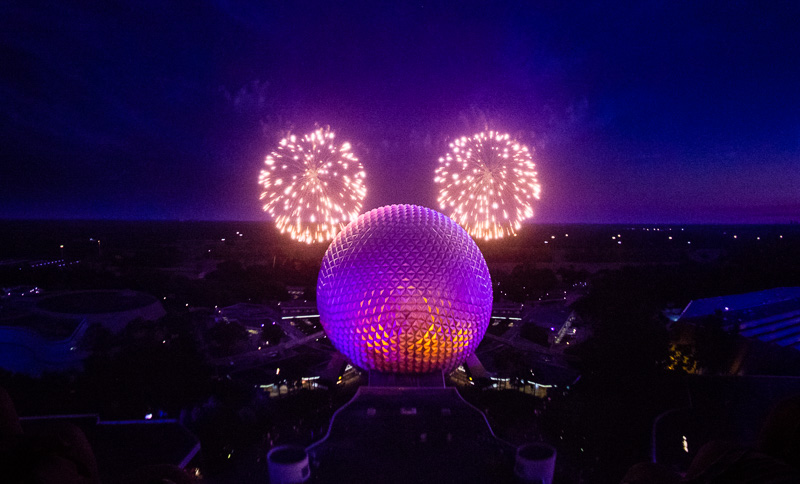 2:40 pm – Do Soarin' Around the World via Lightning Lane (Genie+ ride reservation).
3:01 pm – Book Spaceship Earth via Genie+ with a Lightning Lane return window of 4 pm to 5 pm.
3:15 pm – Do Living with the Land via Lightning Lane (Genie+ ride reservation).
4 pm – Do Spaceship Earth via Lightning Lane (Genie+ ride reservation).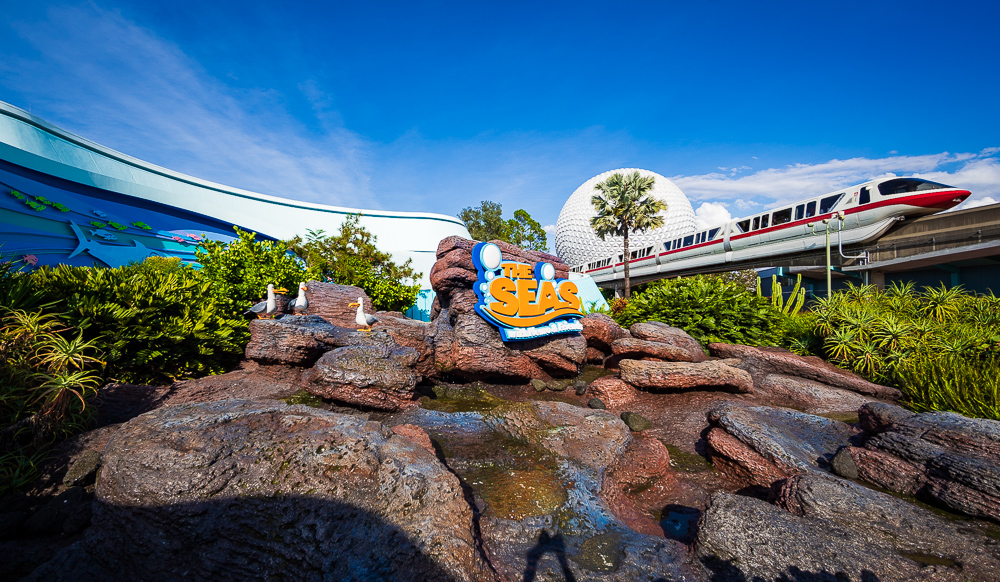 4:15 pm – Talk to turtles (Crush and otherwise), meet manatees, and more at the Seas pavilion. Finish up other Future World (sorry, not using the new neighborhood names until they're supported by substance) attractions via standby lines since they'll all be walk-ons, anyway.
5:00 pm – Do Mission: Space via Lightning Lane (Genie+ ride reservation).
5:30 pm – After returning from the red planet, head above Earth for dinner at Epcot's newest restaurant. See our Photos & Video Inside Space 220 Restaurant as well as our Space 220 Restaurant Review that looks at whether the food is worth the price tag.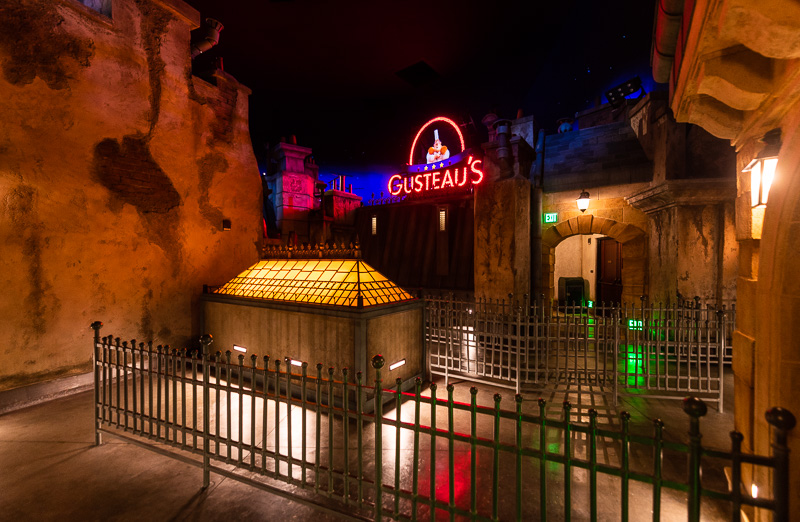 7:30 pm – Head back to World Showcase to experience Remy's Ratatouille Adventure (virtual queue return time).
8:15 pm – Grab a spot for Harmonious (check out our viewing location tips for Epcot fireworks). Hopefully, you'll already have one reserved for the 'front of the house' via Genie+, but who knows whether that'll be possible. If not, head to Japan or Italy.
Once again, this was a theoretical day in Epcot based on assumptions about the "rules" of Genie+, capacity allocation, and demand. Some or all of these assumptions could be off and not reflect what you actually experience–but the same could be said of any itinerary. We think this is probably ~75% accurate. At the very least, it should illustrate how a day could look using Genie+ at Epcot for those who never used paper FastPass or MaxPass.
The point here is to illustrate how Genie+ could prove advantageous–or not–for days you opt to purchase the add-on. This day in Epcot should be a check in the "or not" column, and underscore why most people will likely want to buy strategically rather than length-of-stay. That's just me, though, as someone who is relatively frugal but also recognizes that "vacation time is money."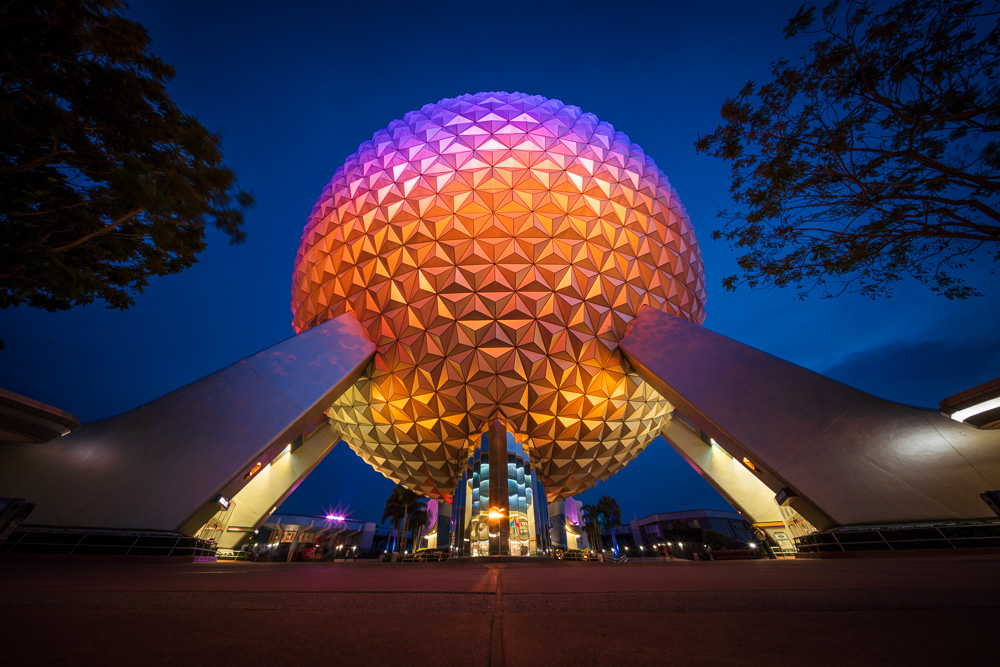 Finally, even with some things you'd be able to accomplish during the middle of the day removed for the sake of simplicity, this itinerary might look overwhelming. Just keep in mind that your past itinerary with FastPass+ or current one also might look pretty intimidating to the uninitiated. Like all things Walt Disney World, it'll become simpler and more intuitive once put into practice.
For what it's worth, we loved MaxPass at Disneyland and found it to be better than FastPass+ at Walt Disney World. In practice, it was a breeze to use for more laid back visitors who don't meticulously plan everything in advance down to the minute. Although the Genie system is a diluted version of MaxPass that attempts to squeeze more money out of guests, it is still a version of that. In terms of putting our money where our mouths are, we'll be buying the yearly Genie+ add-on for Annual Passes once it's released.
Planning a Walt Disney World trip? Learn about hotels on our Walt Disney World Hotels Reviews page. For where to eat, read our Walt Disney World Restaurant Reviews. To save money on tickets or determine which type to buy, read our Tips for Saving Money on Walt Disney World Tickets post. Our What to Pack for Disney Trips post takes a unique look at clever items to take. For what to do and when to do it, our Walt Disney World Ride Guides will help. For comprehensive advice, the best place to start is our Walt Disney World Trip Planning Guide for everything you need to know!
YOUR THOUGHTS
Was this theoretical 1-Day Epcot Itinerary w/ Genie+ helpful to illustrate how paid FastPass might work? Think we could accomplish all of this in a single day at Epcot without purchasing individual attraction access to Remy's Ratatouille Adventure or Test Track? Would you like to see a combined Epcot/Animal Kingdom day? Have any questions we didn't answer with the above? Still confused by how Genie+ or Lightning Lanes will work? Do you agree or disagree with our assessments? Other thoughts or concerns? Any questions we can help you answer? Hearing your feedback—even when you disagree with us—is both interesting to us and helpful to other readers, so please share your thoughts below in the comments!