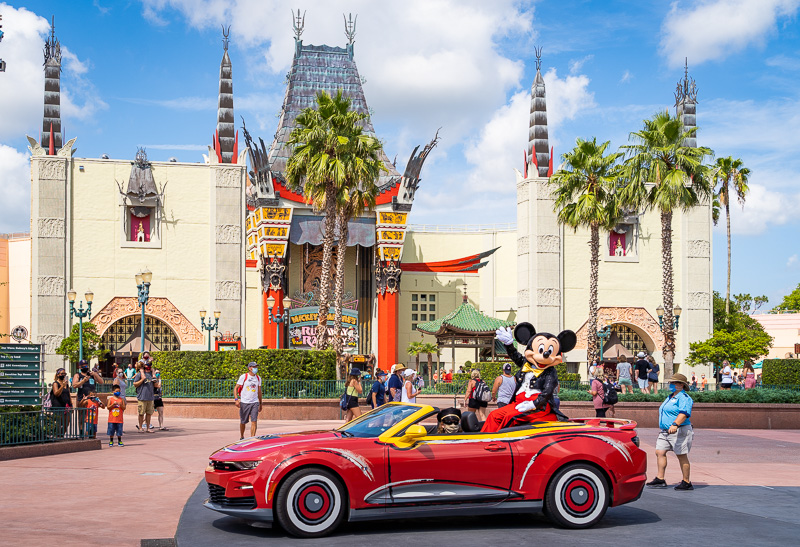 We're back with another Walt Disney World news roundup for early February 2022! This one covers the latest changes to park hours & Extended Evening Hours, character experiences, costumes for Star Wars: Galactic Starcruiser, and more.
As usual, we'll start with the latest release of new and modified operating schedules. All four theme parks have had hours for another week added to DisneyWorld.com's park hours, and the current calendar now runs through April 17, 2022. Here are the hours for most dates that are newly-added for Spring 2022:
Magic Kingdom: 9 am to 9 pm
Epcot: 10 am to 9 pm
Hollywood Studios: 9 am to 9 pm
Animal Kingdom: 9 am to 7 pm
Disney Springs: 10 am to 11 pm (11:30 pm on Fridays & Saturdays)
In addition to these boilerplate hours for Spring 2022, there are also extensions to park hours for several dates over the course of late February 2022. With earlier dates already extended, we're now seeing earlier openings and later closings for February 20-26, 2022. In particular, Magic Kingdom has had its closing extended until 10 pm on those dates (from 8 pm) and Animal Kingdom is opening an hour earlier and closing an hour later (now operating 8 to 8).
Unlike past extensions, this applies to weekdays rather than just weekends. This isn't a huge surprise, as this is the week of Presidents' Day plus Princess Half Marathon Weekend and the lead-up to Mardi Gras. (As covered in our recent Winter Isn't Off-Season at Walt Disney World, coverages have been elevated–relative to last January/February–thus far this year.)
For more predictions, see our February 2022 Crowd Calendar. The bottom line is that we are not predicting February 2022 to be a slow month at Walt Disney World. Same goes for March 2022, which will likely see many more hour extensions once spring break season starts.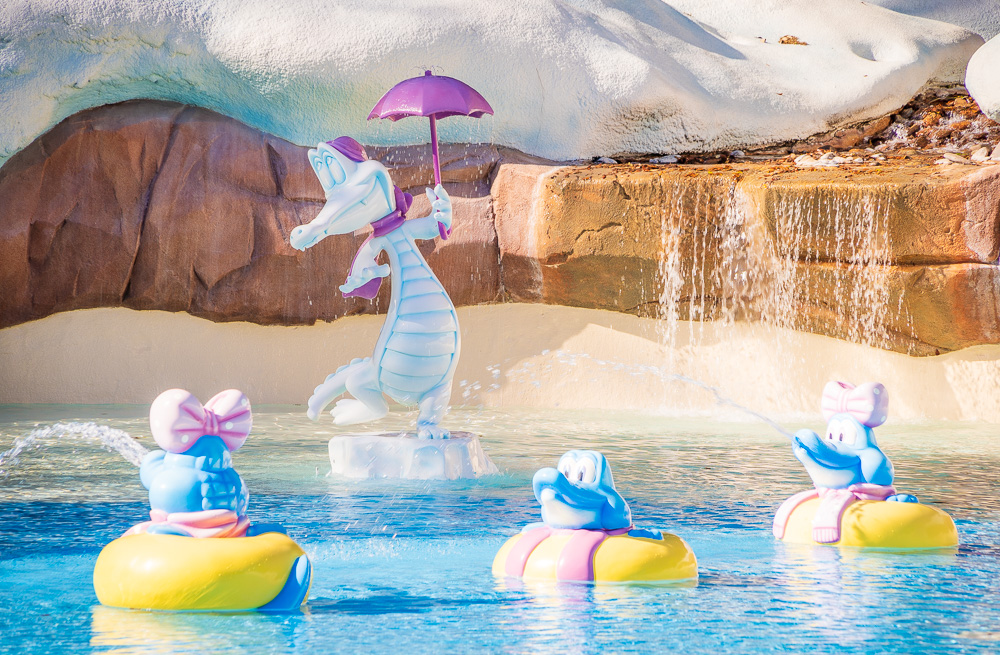 In other park hours news–or rather, lack thereof–Typhoon Lagoon water park will be closed again today (February 5, 2022) and tomorrow due to low temperatures. (That's actually not Blizzard Beach pictured above–it has been so cold out that Lagoona Gator froze and turned into a gatorcicle. Good thing he wasn't in a tree like the frozen iguanas.)
It's currently 58 degrees and cloudy, with rain in the forecast at Walt Disney World. Many Midwesterners would consider this t-shirt and shorts weather…but it appears Disney disagrees. I swear Typhoon Lagoon has been closed more days than it's been open since returning last month. That's not uncommon for this time of year, but it does seem like there have been many more cold days than normal.
Walt Disney World has also added more dates for the Extended Evening Theme Park Hours that will allow eligible guests to experience select attractions, shops, and dining after regular park hours–in select theme parks on select nights. Here's the full schedule:
| | | |
| --- | --- | --- |
| Date | Theme Park | Extended Hours |
| Monday, Feb 7 | EPCOT | 9:00 PM – 11:00 PM |
| Wednesday, Feb 9 | Magic Kingdom | 9:00 PM – 11:00 PM |
| Monday, Feb 14 | EPCOT | 9:00 PM – 11:00 PM |
| Wednesday, Feb 16 | Magic Kingdom | 9:00 PM – 11:00 PM |
| Monday, Feb 21 | Magic Kingdom | 10:00 PM – midnight |
| Wednesday, Feb 23 | EPCOT | 9:00 PM – 11:00 PM |
| Monday, Feb 28 | EPCOT | 9:00 PM – 11:00 PM |
| Wednesday, Mar 2 | Magic Kingdom | 8:00 PM – 10:00 PM |
| Monday, Mar 7 | EPCOT | 9:00 PM – 11:00 PM |
| Wednesday, Mar 9 | Magic Kingdom | 8:00 PM – 10:00 PM |
| Monday, Mar 14 | EPCOT | 9:00 PM – 11:00 PM |
| Wednesday, Mar 16 | Magic Kingdom | 9:00 PM – 11:00 PM |
| Monday, Mar 21 | EPCOT | 9:00 PM – 11:00 PM |
| Wednesday, Mar 23 | Magic Kingdom | 9:00 PM – 11:00 PM |
| Monday, Mar 28 | EPCOT | 9:00 PM – 11:00 PM |
| Tuesday, Mar 29 | Magic Kingdom | 9:00 PM – 11:00 PM |
| Monday, Apr 4 | EPCOT | 9:00 PM – 11:00 PM |
| Wednesday, Apr 6 | Magic Kingdom | 9:00 PM – 11:00 PM |
| Monday, Apr 11 | EPCOT | 9:00 PM – 11:00 PM |
| Wednesday, Apr 13 | Hollywood Studios | 9:00 PM – 11:00 PM |
| Monday, Apr 18 | EPCOT | 9:00 PM – 11:00 PM |
| Wednesday, Apr 20 | Magic Kingdom | 9:00 PM – 11:00 PM |
As you can see, Magic Kingdom is back in the rotation after Disney's Hollywood Studios took its spot on April 13, 2022. It'll be interesting to see whether that was a one off, or the three parks will go into rotation. With Fantasmic likely returning by Easter, either scenario seems plausible.
See our Guide to Extended Evening Hours at Walt Disney World for more info on this on-site perk, eligibility, strategy, and recommendations for taking advantage of the benefit if you're on a budget.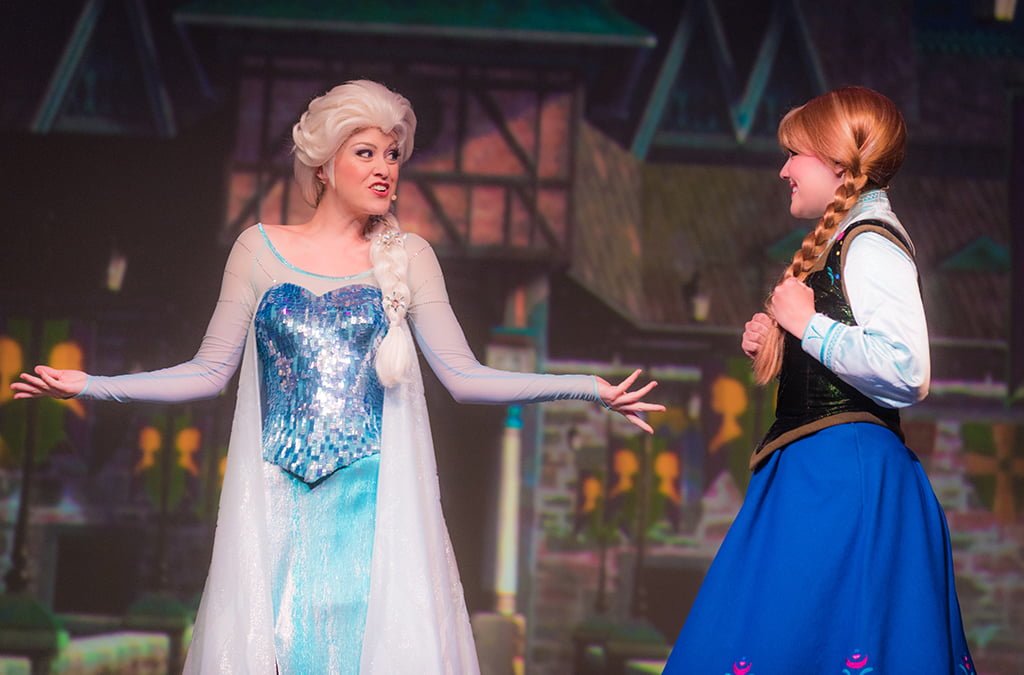 Speaking of extended (awkward transition), Walt Disney World is extending its policy for Cast Member leave due to mandatory close contact isolation or testing positive for COVID-19 through March 31, 2022. (This definitely applies to unionized Cast Members, but presumably is across the board.)
Under the extended policy, Cast Members are entitled to up to 80 hours of sick pay for missed shifts during two consecutive weeks for an employee with a confirmed diagnosis of COVID-19 with documentation provided to the company. Cast Members are also entitled to wages for missed scheduled shifts for up to two consecutive weeks during company-mandated isolation due to business-related confirmed exposure.
As we reported in Omicron Appears to Peak in Florida, this was a big issue 2-3 weeks ago, with some already short-staffed locations operating with skeleton crews or with insufficient Cast Members. We haven't heard anything since, suggesting that the worst outbreaks among Cast Members happened around the holidays. It's undoubtedly still happening, but for everyone's sake and safety, here's hoping the worst is in the rearview mirror.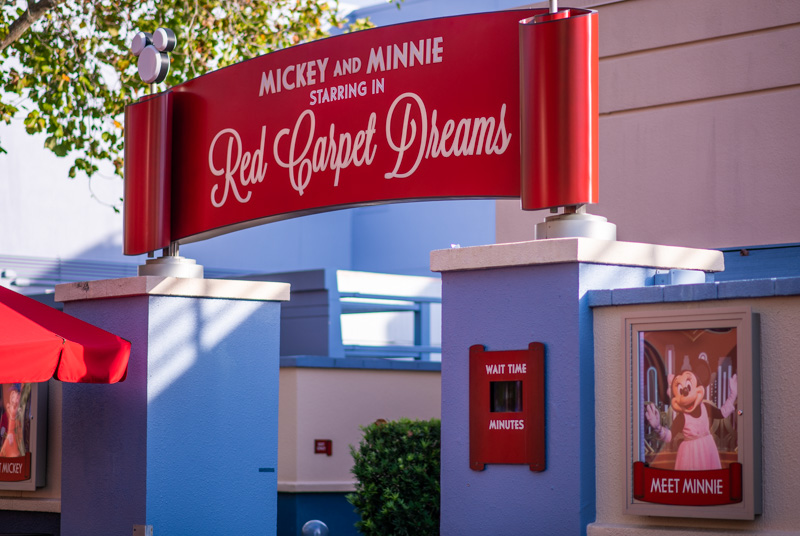 In more positive news, Mickey Mouse will be returning to Red Carpet Dreams at Disney's Hollywood Studios, currently home to just Minnie Mouse, in time for Valentine's Day. He'll appear in his Sorcerer Mickey look at this location beginning February 13, 2022.
Like the other recently-returning characters at Walt Disney World, this will be a "Sighting" rather than a traditional meet & greet. Meaning that it'll offer individualized time indoors for selfies and posed photos, but will be physically-distanced–no hugs or autographs. We'd expect this to be added to the Genie+ Lightning Lane lineup at some point in the not-too-distant future.
Previously, Walt Disney World indicated that these Character Sightings would occur "alongside pop-up cavalcades, motorcades, flotillas, and spontaneous sightings." That might not be the case going forward, as the Mickey and Friends Motorcade's final day at DHS will be February 12, 2022.
Either that's a big coincidence, or characters are being reduced in one area of the park to be increased in another. It'll be interesting to see how this plays with guests. We've heard a lot of support for the pop-up character cavalcades, and the Character Sightings haven't seen the same level of popularity as traditional meet & greets. Hopefully this is all laying the groundwork for the return of those in the near future.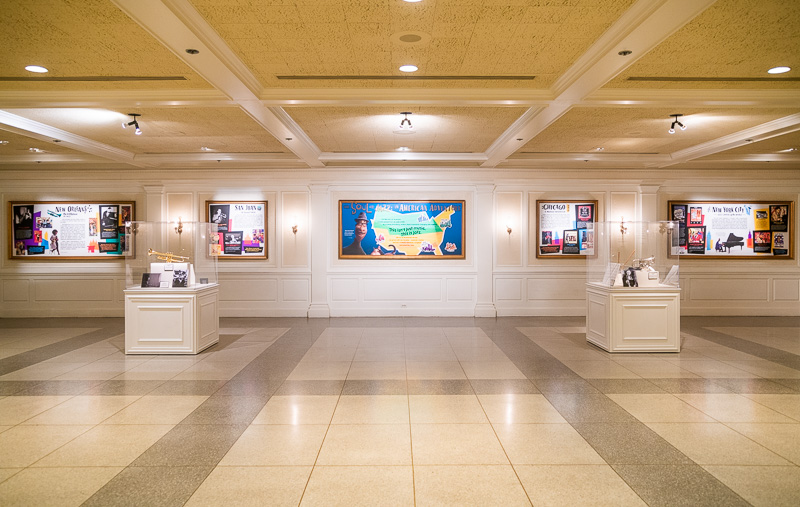 Next, this month marks the return of Celebrate Soulfully, bringing new culturally rich experiences to Walt Disney World for Black History Month. One such way is via "The Soul of Jazz: An American Adventure" exhibit in The American Adventure at Epcot. This display looks at legacies of famous musicians and stories of how jazz took root in cities across the United States. Since its debut last year, the exhibit has traveled to museums across the country and expanded to include histories from Kansas City and Harlem.
You can continue to celebrate Black cultural influences at Animal Kingdom, where you may encounter the beats of the Tam Tam Drummers of Harambe as they bring rhythms from the Congo to Mombasa Marketplace in Africa, Kora Tinga Tinga performing on a hand-crafted African harp, or a new step dancing act highlighting the history of the dance.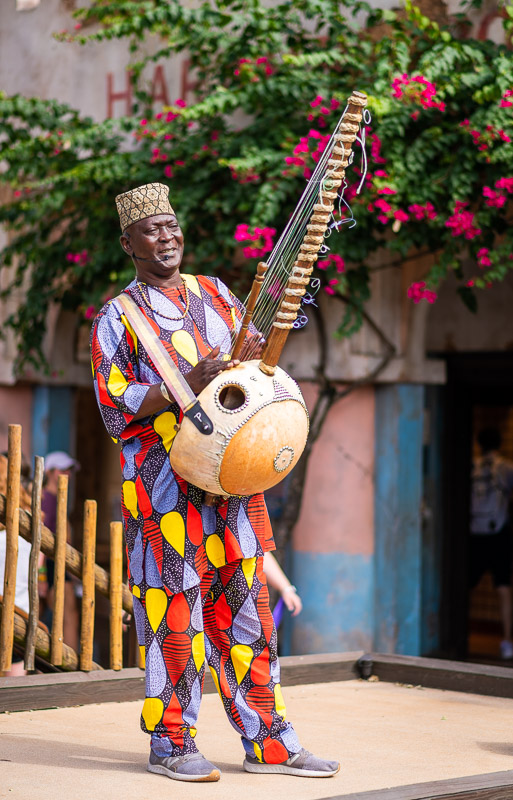 At Disney Springs, Motown favorites return alongside jazz, R&B and pop hits, with a line-up of featured musical acts all month long. While we don't have the full schedule, one of the groups is the beloved Burudika Band from Animal Kingdom, now performing at Disney Springs as Wassalou on various dates throughout the month. Their permanent run ended pre-closure, back in Fall 2019.
Additionally, there are "Cooking with Soul" featured menu items, spotlighting authentic dishes and the talented chefs who create them at Epcot, Animal Kingdom, and Disney Springs. Also, be sure to check out the Disney Springs Artist Spotlight at Art of Disney to learn more about Floyd Norman, Bruce Smith, Carole Holliday, and other talented animators who have worked with the Walt Disney Animation Studios.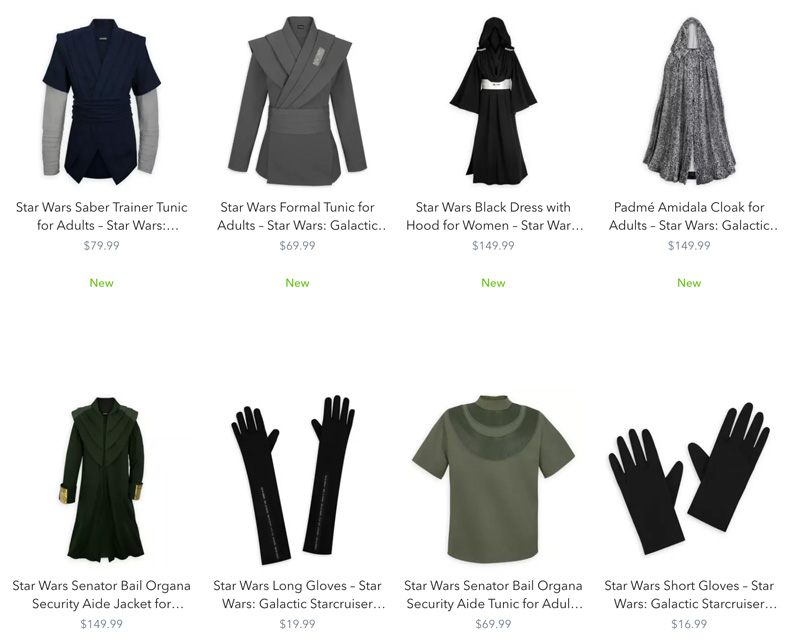 Switching gears, guests preparing for their voyages aboard the Halcyon are now able to purchase Star Wars: Galactic Starcruiser costumes being sold exclusively on shopDisney.com. Outfits range from $70 to $150 for adults and $60 to $100 for kids. Each seemingly serves a different purpose, so I guess you'll "need" to buy multiple wardrobe changes to avoid any intergalactic faux pas or style mistakes.
ShopDisney's Star Wars: Galactic Starcruiser merchandise is available for purchase exclusively by guests with a qualifying Star Wars: Galactic Starcruiser reservation. Eligible guests are eligible to buy these outfits on shopDisney.com up to 60 days prior to their Galactic Starcruiser reservation check-in date and up to 30 days after their check-out date. In order to complete the transaction, the email address used to sign into shopDisney must also be linked to your Star Wars: Galactic Starcruiser reservation.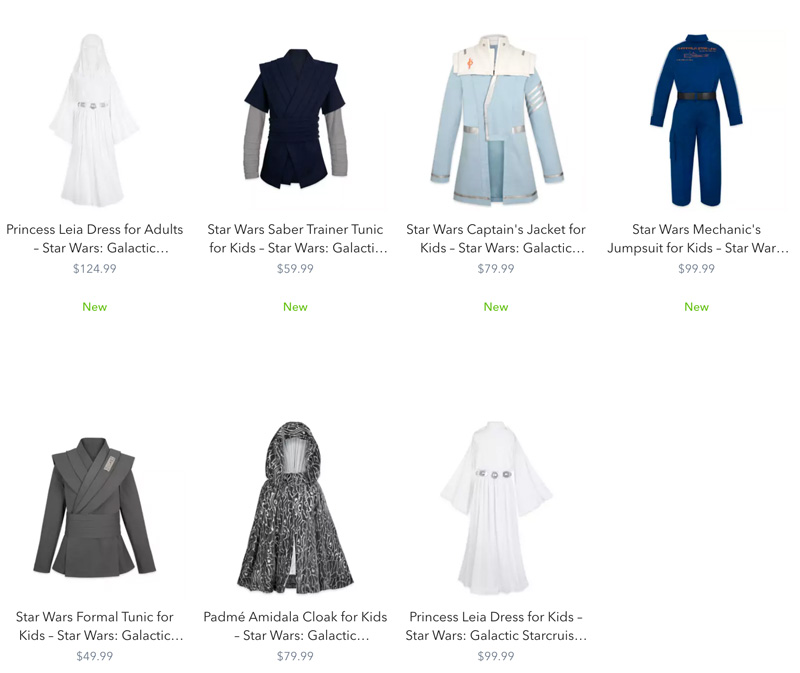 This has been a "hot topic" in our household for the last couple of months. Not naming names, but one of us is very excited about the prospect of creating and wearing a costume for Star Wars: Galactic Starcruiser. The other favors more mundane clothing, and is concerned about the prospect of something elaborate inviting even more interactions.
Probably not hard to guess who is who there. As a compromise, my idea is to buy a roll of burlap ($12.99 plus tax from TSC!) and cut it up into robes and be Jawas. Still trying to figure out the glowing eyes part; might super glue glowing ice cubes to glasses frames for that.
If you think about it (but not too hard), this is a pretty brilliant idea. Not only is it cost-effective, but it would conceal our faces, hide our masks, and just plain look cool. On top of that, our characters could swindle make interesting trades with other guests, and in so doing, recoup some of the colossal costs of Galactic Starcruiser. The way I see it, we can't afford not to dress as Jawas! (Not everyone sees it this way.)
There have been a lot of other rumors and developments as Star Wars: Galactic Starcruiser is now testing with Cast Members, but we've been trying to avoid most of that. For one, the signal to noise ratio is pretty bad; as with all things Star Wars these days, there are a lot of ulterior motives. For another, we want to go in as spoiler-free as possible, and with open minds about the experience. We're admittedly a bit nervous, but that would be true about anything we spent this much money to do.
Speaking of outfits, Minnie Mouse is debuting her first "Ultra-chic Pantsuit" at Disneyland Paris, designed by Stella McCartney. Starting on March 6, 2022, Minnie Mouse will be rocking a new take on her signature polka dots for a limited time in the parks.
This was included in the Disneyland Paris 30th Anniversary press release, and I cut it from our reporting on that because it seemed uninteresting (also, I skimmed that section and thought it was just for pajamas the park was selling). However, the topic has since blown up in the mainstream media and online arguments, and is another nonsensical entry into the culture war.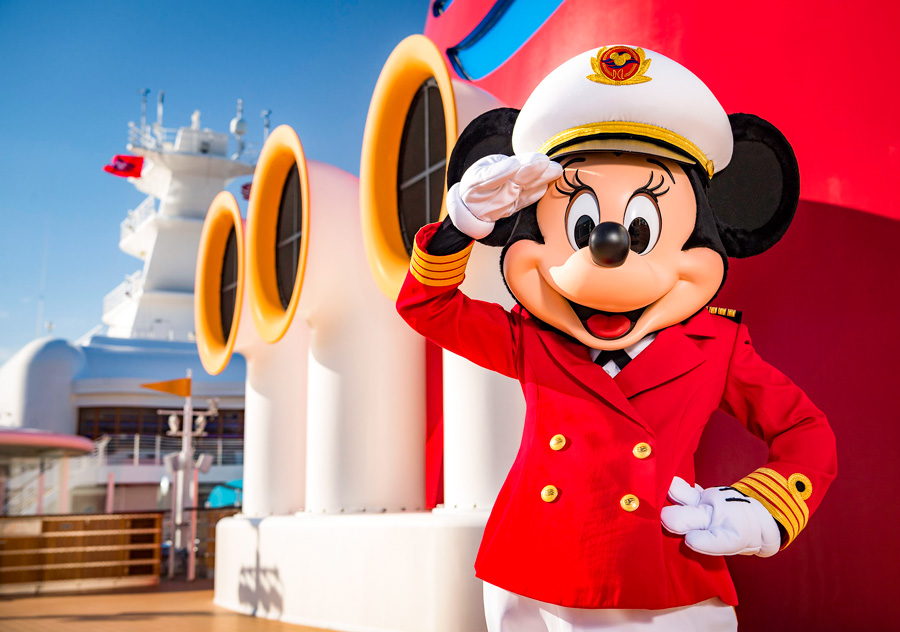 Nothing about this story is actually worth all of this discourse, in large part because this outfit isn't even unprecedented. Probably preaching to the choir here, but Minnie Mouse already has hundreds of outfits beyond her iconic polka dot dress. Same goes for Mickey Mouse.
Just please be advised that if in the future we do not report on the latest Disney fashion collaboration with some designer, it's due to lack of interest, not taking a stance on some underlying concocted controversy or manufactured outrage. I truly do not know how people find the time to get worked up about so much.
Finally, a quick housekeeping note. Some of you have noticed some minor improvements to the site, as a series of cosmetic changes have accompanied a pretty thorough backend overhaul to the blog. It's not quite finished, but the end result should be a faster site that's easier to read and has a smoother user experience.
One of the more notable changes is that you can once again reply directly to comments. One aspect of this blog that has been incredibly important to us since the beginning is the community, and we're proud of the way so many of you help one another, share your experiences, and even respectfully disagree or provide counterpoints to my perspectives. So, thanks again for all of that–your feedback and that sense of community truly means a lot to us–and thanks for bearing with us as we took so long to get that feature fixed!
Planning a Walt Disney World trip? Learn about hotels on our Walt Disney World Hotels Reviews page. For where to eat, read our Walt Disney World Restaurant Reviews. To save money on tickets or determine which type to buy, read our Tips for Saving Money on Walt Disney World Tickets post. Our What to Pack for Disney Trips post takes a unique look at clever items to take. For what to do and when to do it, our Walt Disney World Ride Guides will help. For comprehensive advice, the best place to start is our Walt Disney World Trip Planning Guide for everything you need to know!
YOUR THOUGHTS
What do you think about all this Walt Disney World news? Excited for anything that's returning to the parks this month? Thoughts on the character changes at DHS? Costumes for Star Wars: Galactic Starcruiser? Do you agree or disagree with our commentary? Any questions we can help you answer? Hearing your feedback–even when you disagree with us–is both interesting to us and helpful to other readers, so please share your thoughts below in the comments!