We're back with a weekend Walt Disney World news roundup. This update shares the latest look at newly-installed 50th Anniversary statues in Magic Kingdom, returning entertainment at the resorts, more Mobile Order locations coming to the parks, added hours, and much more!
As always, we'll start with the latest release of new operating hours. All four theme parks have had hours for another week added to the DisneyWorld.com park hours calendar. The current calendar now runs through November 29, 2021. Here are the hours for most dates that were newly-added for November 2021:
Magic Kingdom: 9 am to 9 pm
EPCOT: 11 am to 10 pm
Hollywood Studios: 9 am to 9 pm
Animal Kingdom: 8 am to 7 pm
Blizzard Beach: 11 am to 6 pm
Disney Springs: 10 am to 11 pm (11:30 pm on Fridays & Saturdays)
Note that Magic Kingdom closes at 8 pm on  Disney Very Merriest After Hours dates, with that Christmas party running from 9 pm until 1 am. Additionally, Epcot's opening time continues to be 11 am in mid to late November 2021. This change continues to confound us, especially given the debuts of Remy's Ratatouille Adventure, Harmonious, and Thanksgiving!
As previously stated, our expectation is that these are simply boilerplate hours and will be extended closer to those dates. Nevertheless, it's disappointing that Epcot wouldn't revert to a 9 am opening as its normal time, especially given the projected attendance for the last 3 months of the year. There's no excuse for scaled back operations at this point.
The good news is that we have more extensions for the opening week of Walt Disney World's 50th Anniversary. Epcot now opens at 9 am on October 1-9, 2021. Additionally, Animal Kingdom's closing time for October 1-4 has been extended to 8:30 pm. Finally, Magic Kingdom's closing time has been extended to 10 pm on October 1-4.
These added hours are a step in the right direction, but they're still bit restrained given attendance forecasts. That weekend would be a good time for midnight closures at Magic Kingdom, 11 pm closures at Epcot, and multiple performances of their new nighttime spectaculars.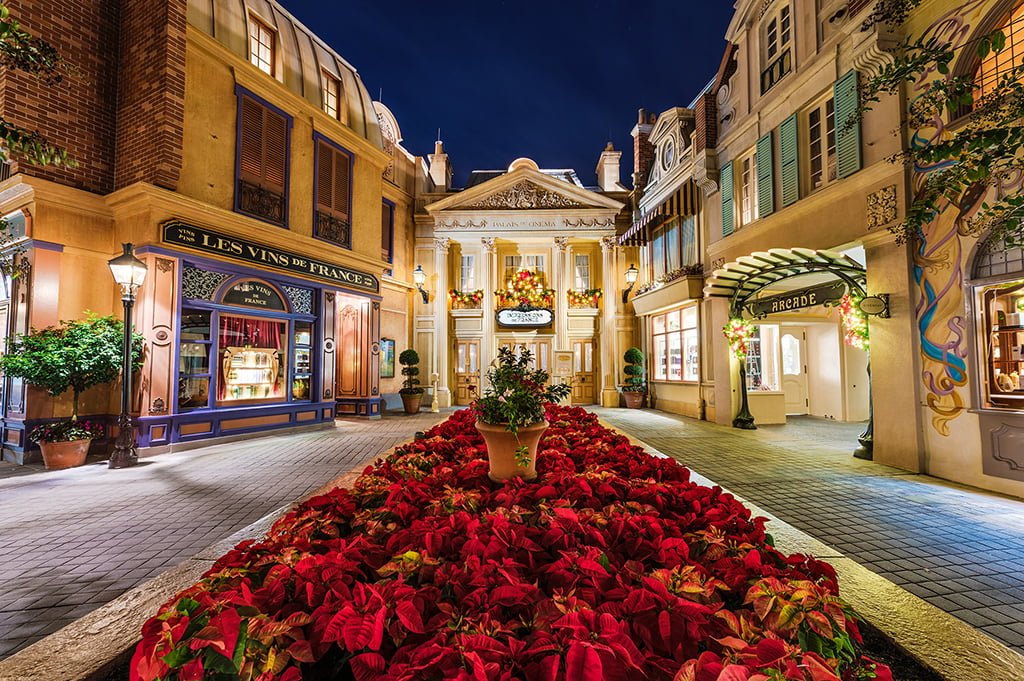 Walt Disney World has also released more dates for the Extended Evening Theme Park Hours that will allow eligible guests to experience select attractions, shops, and dining after regular park hours—in select theme parks on select nights. As a reminder, we shared Attraction Lists for Early Entry & Extended Evening Hours at Disney World, and that post also has more info about this upcoming guest perk.
Below is the current Extended Evening Theme Park Hours schedule:
| | | |
| --- | --- | --- |
| Date | Theme Park | Extended Hours |
| Monday, Oct 4 | Epcot | 10:00 PM to midnight |
| Wednesday, Oct 6 | Magic Kingdom | 9:00 PM to 11:00 PM |
| Monday, Oct 11 | Epcot | 10:00 PM to midnight |
| Wednesday, Oct 13 | Magic Kingdom | 9:00 PM to 11:00 PM |
| Monday, Oct 18 | Epcot | 10:00 PM to midnight |
| Wednesday, Oct 20 | Magic Kingdom | 9:00 PM to 11:00 PM |
| Monday, Oct 25 | Epcot | 10:00 PM to midnight |
| Wednesday, Oct 27 | Magic Kingdom | 9:00 PM to 11:00 PM |
| Monday, Nov 1 | Epcot | 10:00 PM to midnight |
| Wednesday, Nov 3 | Magic Kingdom | 9:00 PM to 11:00 PM |
| Monday, Nov 8 | Epcot | 10:00 PM – midnight |
| Wednesday, Nov 10 | Magic Kingdom | 9:00 PM – 11:00 PM |
| Monday, Nov 15 | Epcot | 10:00 PM – midnight |
| Wednesday, Nov 17 | Magic Kingdom | 9:00 PM – 11:00 PM |
| Monday, Nov 22 | Epcot | 10:00 PM – midnight |
| Wednesday, Nov 24 | Magic Kingdom | 9:00 PM – 11:00 PM |
| Monday, Nov 29 | Epcot | 10:00 PM – midnight |
| Wednesday, Dec 1 | Magic Kingdom | 9:00 PM – 11:00 PM |
This now runs beyond Thanksgiving week with that holiday causing no changes to the schedule. It's probably safe to assume that this is the pattern Extended Evening Theme Park Hours will follow going forward.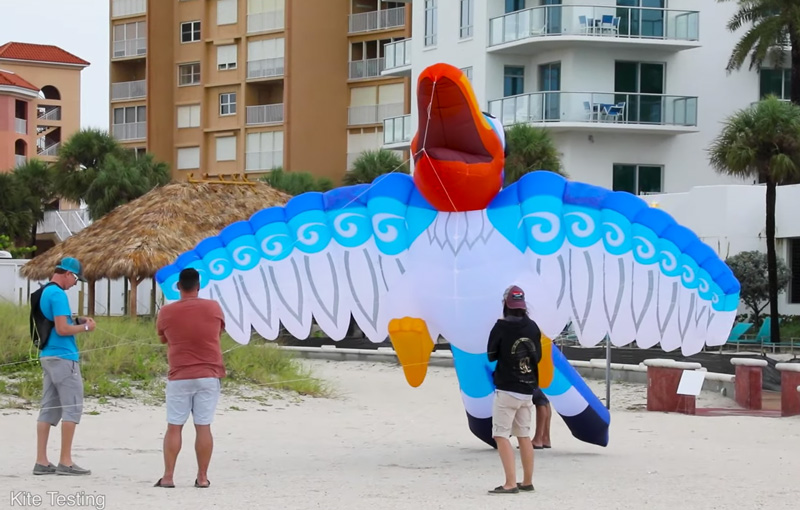 Continuing with the topic of times, Walt Disney World has released showtimes for the new "daytime activation" at Animal Kingdom, Disney KiteTails. This offering will feature performers bringing with them a colorful collection of oversized props and kites, which will be adorned with Disney animal friends from the Little Mermaid, a bug's life, Finding Nemo, and more. This daytime activation is sure to be an exciting display of character kites and brand deposits!
Disney KiteTails will be performed daily at 11:15 am, 12:15 pm, 1:15 pm, 3:15 pm, 4:15 pm, and 5:15 pm in the Discovery River Amphitheater beginning October 1, 2021. Interestingly, this showtime information can be found in the entertainment schedule rather than the activation agenda.
Speaking of October 1st, ABC has released a trailer for "The Most Magical Story on Earth: 50 Years of Walt Disney World," which will be hosted by Disney Legend Whoopi Goldberg, and look at the Vacation Kingdom's first half-century. It'll feature exclusive interviews with actors, athletes, Cast Members, Imagineers, and executives who have all played their part at Walt Disney World, never before seen behind the scenes footage, musical performances, and more.
Part of that "and more" is a look forward at what's to come. The trailer specifically shows concept art from Guardians of the Galaxy: Cosmic Rewind and Star Wars: Galactic Starcruiser Resort, the latter of which we know is opening in 2022. Our expectation is that either Cosmic Rewind or Tron Lightcycle Run will open next year, and if only the former is shown during the special, that'd be a pretty good indication of that.
Hopefully we're wrong and both debut. You probably don't need to be reminded that the original plan was for both to open "in time for Walt Disney World's 50th Anniversary." It's pretty wild that a closure of a few months is delaying plans by multiple years and causing other projects to be cancelled entirely. But hey, at least Disney's stock price has hit all-time highs this year, right?!? 😉
At least one blockbuster addition to Walt Disney World wasn't derailed: Creations Shop and Club Cool at Epcot opened this week.
Despite our conspicuous lack of report on the MouseGear replacement's debut, we checked it out on opening day…and a couple of times since.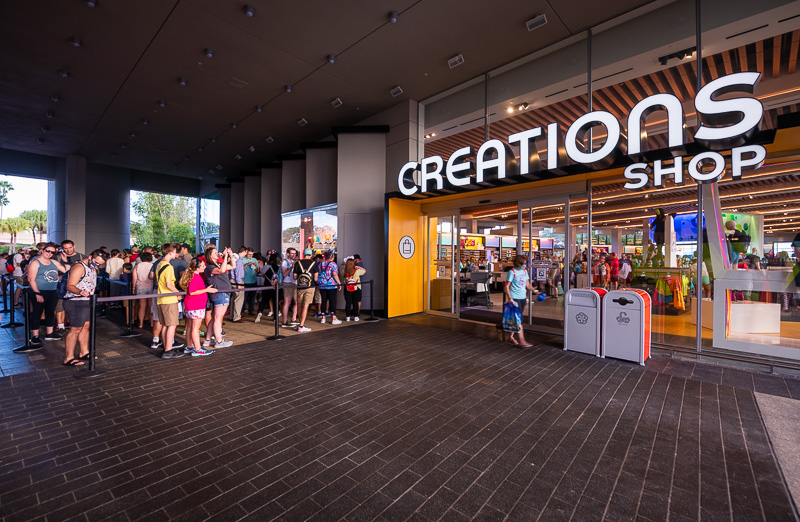 Creations Shop was unsurprisingly busy the first day, and normally we would've avoided it as a result. However, I felt like it'd be worthwhile to do a photo tour and park update since so much has changed since we last checked in on Epcot.
Throughout that day, the line for Club Cool was really long, so we decided to put that off until later in the evening.
Unfortunately, by the time we returned they had already cut the line for Club Cool. It's been a comedy of errors on subsequent visits and, suffice to say, I still don't have any photos of it. (I'm shockingly bad at obtaining free soda, I guess?) We'll be in Epcot at least a couple times this coming week, so wish us luck!
None of this is "news," so I'm not entirely sure why I'm sharing any of this. Probably to reassure you that no dereliction of blogger duty is occurring, while also trying to score "points" for subjecting myself to opening day of a new store, which turned out to be totally unnecessary.
There are a lot of strong opinions being shared about Creations Shop among Walt Disney World fans, and I'll have plenty of my own to share that'll hit familiar beats. (Hopefully in a new Epcot report before mid-week!)
I've poked a lot of fun at Stuff Store over the last few months, but (spoiler alert) I don't hate it. I also don't love it and think there are some simple ways it could've been better, but I do think it's an improvement over MouseGear. Not that that's a high bar or anything.
As we've shared in recent updates, Walt Disney World is starting to turn the corner on many of its staffing shortages, but they persist for several other positions. Consequently, Walt Disney World is holding another job fair at Coronado Springs Resort's Convention Center this week from 8 a.m. to 6 p.m. daily beginning September 20, 2021.
Walt Disney World is hiring for Culinary and Housekeeping (offering $1,000 bonuses for each), plus Custodial (Utility), Quick Service Food & Beverage, Stewards, and more. Pay rates from $14-19 per hour, with an increase coming for most roles on October 3, 2021. More details can be found here.
In case you missed it, there were a ton of Walt Disney World announcements during the middle of last week. Here's a quick rundown, plus some of my reactions to your reactions to the posts:
New Holiday 2021 Hotel Discounts – Still can't completely wrap my head around these weak discounts and limited set of dates. We always knew the last three months would be busy, but I'm skeptical they'll be this busy. Hopefully additional room inventory is unloaded via Priceline, Hotwire, etc.
Candlelight Processional is Returning for 2021! – We reported this rumor a few weeks ago and are really glad to see Walt Disney World decided to go for it. The more normalcy, the better! (Narrators, dining packages, and other details will be announced at a later date.)
Star Wars: Rise of Resistance's Virtual Queue is "Pausing" – I'd consider myself fairly cynical (see this post's commentary), but I don't agree with many of the skeptical readers on this one. I also don't necessarily disagree, nor do I blame you for not giving Disney the benefit of the doubt–the company hasn't earned it.
New Harmonious Fireworks Dining Packages Coming to Epcot – The more I think about these, the more I think they're a waste of money. Hopefully something better is announced.
Space 220 Restaurant at Epcot Reveals Full Menus & Food Photos – I'm surprised that so many Walt Disney World fans are surprised by how much this will cost. Not defending the pricing here, but has no one paid attention to how much Be Our Guest, Cinderella's Royal Table, and the recent modified family style meals have cost? Everything is $$$$$ these days! 
Flavors & Fireworks Party at California Grill for Disney World's 50th Anniversary – Reservations opened for this late last week. Sarah and I both got up at 5:30 am to try booking it, failing miserably in the process. Since I refuse to concede defeat to fellow fans, I'm going to assume bots beat us. Dang computers.
Magic Kingdom Fireworks Dessert Parties Coming for Disney World's 50th Anniversary – Reservations also opened for this trio of dessert parties. We didn't book any of them, nor did we try. I know a lot of people love these and we should probably review one, but I just can't bring myself to do it. They cost a lot and are totally unappealing to us. YMMV.
"Reimagined" Finding Nemo Musical Coming to Animal Kingdom – No, we still don't have any clue whatsoever when Hoop-Dee-Doo Musical Revue will come back. No rumors–nothing. I promise you all that we'll post about it ASAP when we hear anything. You don't need to keep asking, we know you're eager to see Hoop Dee Doo–we are too!
Opening Date & Full Menus Released for New Steakhouse 71 Restaurant at Contemporary Resort – Now that I've had proper time to digest the menus (and successfully score ADRs), I'm even more excited for this. The food looks delicious and thematically appropriate. Here's hoping the decor is good, but it's not make or break. We enjoyed the Wave, and its theme was "boring basement."
Bouncing back to Epcot, Walt Disney Imagineering shared a preview image of the Beacons of Magic in action on Spaceship Earth, which will officially debut on October 1, 2021 for Walt Disney World's 50th Anniversary.
I'm really excited and optimistic for this. There are a lot of things to quibble with about Epcot's future and what's happening for the World's Most Magical Celebration, but I don't think this is one of those things. Thus far, Imagineering has knocked the reimagined Epcot entry experience out of the park. The lighting is fantastic, and this should be a continuation of that. In the grand scheme of things, the entrance is a small scale project, but the little things make a big difference. Plus, a strong first (and end of night) impression.
Another week, another update that not a single night has sold out for Disney Very Merriest After Hours. As of tomorrow (September 20, 2021), tickets will have been on sale for a full month. By this point, many Boo Bash dates had sold out.  
As a reminder, Mickey's Very Merry Christmas Party normally sees higher demand than its Halloween counterpart with tickets selling faster for the holiday event. Hopefully Disney has finally pushed the limit of price increases too far, and guests are voting with their wallets. There's still a lot of time between now and when that event begins, so it's premature to declare "victory" or anything.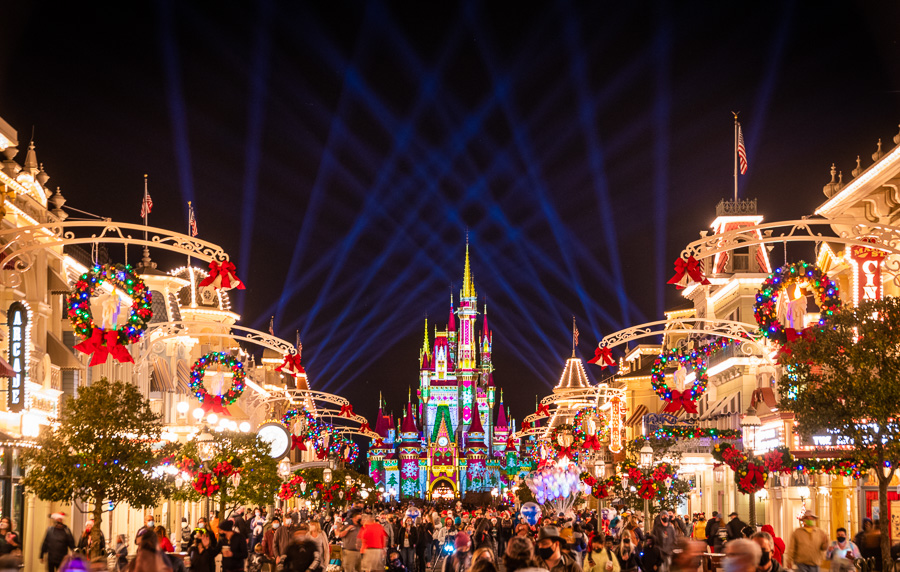 It's also possible that Walt Disney World has significantly increased the attendance cap, justifying it on the basis of added entertainment, overlays, and more to absorb crowds. My gut tells me this is a lack of demand–we've heard from many people in the target audience for Boo Bash who said the dramatic increase for Very Merriest After Hours either priced them out or was beyond what they'd be willing to pay for the event.
That seems like as "positive" of a note as any to wrap up on this weekend's Walt Disney World news roundup. We'll be back with another crowd update, additional posts on Genie+ and Lightning Lanes, and more news in the coming week. Stay tuned!
Planning a Walt Disney World trip? Learn about hotels on our Walt Disney World Hotels Reviews page. For where to eat, read our Walt Disney World Restaurant Reviews. To save money on tickets or determine which type to buy, read our Tips for Saving Money on Walt Disney World Tickets post. Our What to Pack for Disney Trips post takes a unique look at clever items to take. For what to do and when to do it, our Walt Disney World Ride Guides will help. For comprehensive advice, the best place to start is our Walt Disney World Trip Planning Guide for everything you need to know!
YOUR THOUGHTS
What do you think about all this Walt Disney World news? Hope WDW adds more hours for October through December? Excited for the "daytime activation" at Animal Kingdom? Thoughts on Creations Shop or Club Cool? Hoping for another big week of announcements with the World's Most Magical Celebration on the horizon? Do you agree or disagree with our commentary? Any questions we can help you answer? Hearing your feedback—even when you disagree with us—is both interesting to us and helpful to other readers, so please share your thoughts below in the comments!