Disney reported its fourth quarter earnings for July through September 2021 on an investor call held by CEO Bob Chapek. This post covers the good, bad & ugly of these results, including a sharp spike in per guest spending at Walt Disney World, uptake of the paid Genie+ service, possibility of reducing food portions to save money, and more.
Let's start with the numbers. The fourth quarter of the Walt Disney Company's fiscal year (or the third quarter of the calendar year) is another quarter of positive results, especially as the previous year offers an abysmal comparison due to ongoing closures and soft attendance last year.
Despite that, the Walt Disney Company missed Wall Street estimates across the board during the quarter, sending the stock down more than 4% in after-hours trading. Forecasts called for revenue of $18.79 billion, but the actual total was just $18.53 billion. Earnings per share for the quarter were 37 cents versus 51 cents expected in a survey of analysts. However, the biggest culprit for Wall Street's disappointment wasn't simply the numbers–it was the slowdown of Disney+.
Disney announced added 2.1 million subscribers, which is down from 12.6 million added the previous quarter. The number was well short of Wall Street expectations, with average forecasts estimating 10 million new subscribers. Analysts on average expected Disney Plus to reach 126.2 million subscribers for the quarter. Instead, Disney+ had 118.1 million paid subscribers worldwide.
Slowing growth was also the story of earnings calls for most other legacy media companies. During their recently-concluded quarters, AT&T's WarnerMedia (HBO Max), ViacomCBS (Paramount+), and NBCUniversal (Peacock) all added fewer new subscribers than anticipated. Only Netflix bounced back this quarter, reporting 4.4 million new subscribers as compared to just 1 million in its previous quarter.
Content and competition are the stories there, as is the reality that people are no longer stuck at home. While Netflix has a non-stop pipeline of original content, the legacy companies all scrambled to launch streaming services powered by their massive libraries and have struggled to add new content at an acceptable pace for consumers. Chapek acknowledged this during the call, and also offered reassurance that the massive slate of original programming announced last year will soon start to pay off with regular releases from Marvel, Star Wars, and more.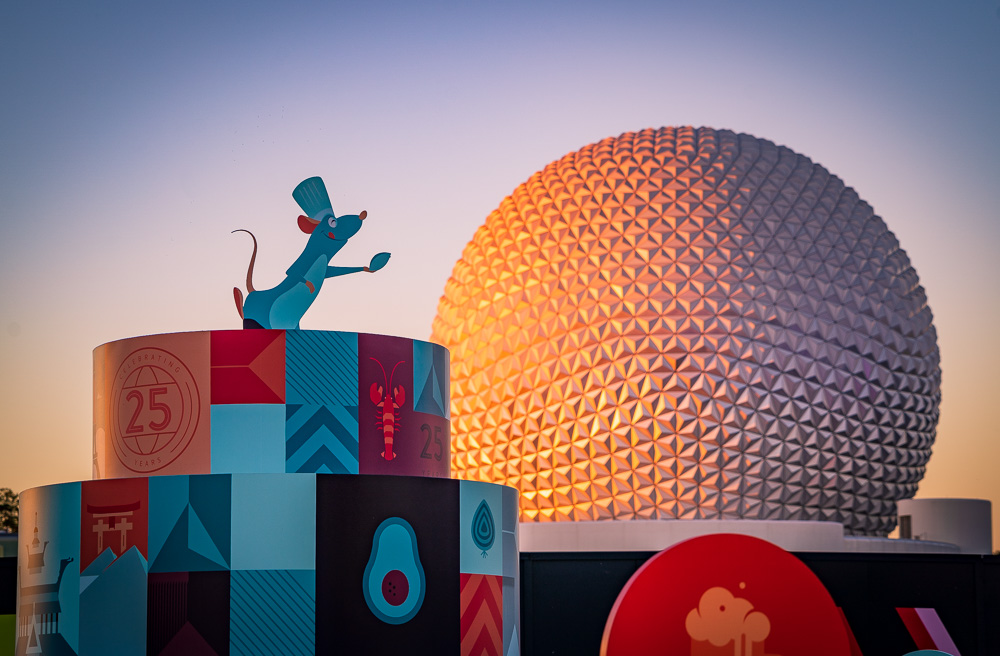 Of particular interest to us is Parks, Experiences and Products (or Parks & Resorts). Revenues for the quarter increased to $5.5 billion compared to $2.7 billion in the prior-year quarter. Segment operating results increased $1.6 billion to income of $640 million.
However, that $640 million profit isn't all Parks & Resorts–it's also consumer products. For some reason, the stuff sold at Target is lumped together with theme parks. And that stuff sells like hotcakes, accounting for $618 million of that income. Domestic theme parks "only" made $244 million, whereas the international parks lost $222 million. Still, that's significantly better than the $1.5 billion the parks lost in the same quarter last year.
The earnings document also revealed that capital expenditures decreased from $2.9 billion to $2.3 billion year-over-year, driven by the temporary suspension of certain capital projects. Capex decreased for Walt Disney World and Disneyland year-over-year by $548 million, and for all of the international parks combined by $84 million.
While this is a year-over-year downturn, spending has increased in the last couple of quarters as projects have started to resume and kick into higher gear. Work has resumed at Epcot and on Tron Lightcycle Run. For the international parks, the Zootopia expansion at Shanghai Disneyland, Arendelle: World of Frozen at Hong Kong Disneyland, and the expansion of Walt Disney Studios Park at Disneyland Paris are all underway again.
While discussing the theme parks business and its "yield management strategy," Chapek spoke a bit about Walt Disney World's newly-launched Genie service.
"The response to the [Genie] service in just its first month has been extremely positive. The majority of Genie and Genie+ users said it improved their overall park experience with nearly one-third of park guests upgrading to Genie Plus, making it possible for them to spend less time waiting in line and more time enjoying attractions, entertainment, dining, and retail opportunities. We're very encouraged by what we're seeing. We look forward to launching Disney Genie at Disneyland very soon."
During the Q&A, Chapek again emphasized the utilization of Genie+ thus far at Walt Disney World: "I'm not sure if everyone appropriates the gravity of this to the Genie+ success. One third of the guests at Walt Disney World are buying the Genie+ upgrade. That's $15 per guest, per day. That's a marginal increase in per cap and margin."
The company is no doubt pleased with the rollout thus far of Genie+, as it's essentially new revenue from nothing. Utilization of MaxPass at Disneyland was actually higher than this, and we'd expect the number to increase over time–especially during busier times of year and once there's a yearly Annual Passholder add-on available for purchase. The sweet spot is probably around 50% of Walt Disney World guests–anything higher starts negatively impacting the usefulness of the service, and thus, guest satisfaction.
Disney CFO Christine McCarthy stated that at Walt Disney World, guest spending per capita again was "very, very strong" in addition to improved yield management. This has been a familiar story of reopening, with her repeatedly calling guest-spending gains "exceptional" and saying the results have far surpassed expectations a number of times.
During this call, Disney quantified the increase in per guest spending, with Chapek stating that "we're seeing an incredible 30% increase in per caps" versus 2019. Keep in mind that this was for the fiscal fourth quarter, which is before Genie+ launched.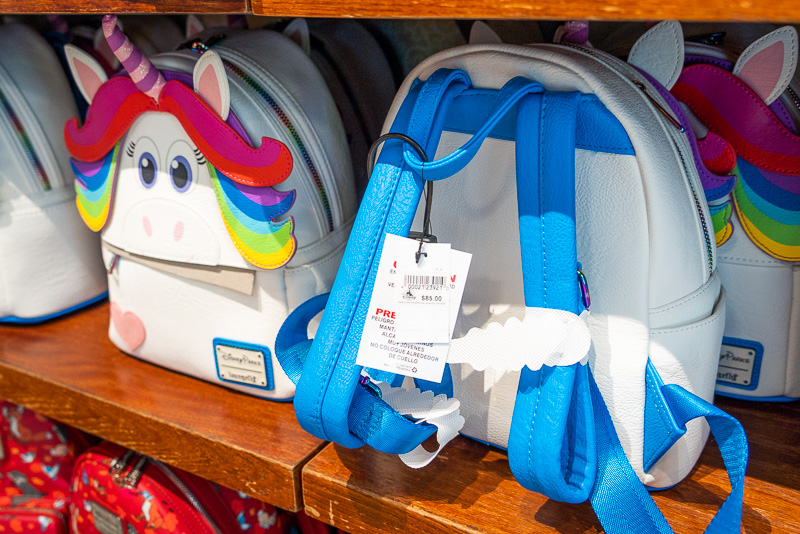 The increase in per guest spending should be unsurprising–you don't even need to follow earnings calls to observe it. Despite discounts being virtually nonexistent, resorts are booking up for most nights through the end of the year. The effective prices of everything else–from tickets to food to souvenirs–is all up. On top of that, merchandise is flying off of the shelves and Advance Dining Reservation availability is minimal for most table service restaurants.
This isn't unique to Walt Disney World. Hospitality companies around the country are reporting similar spikes to per guest spending or average daily rate (ADR), with numbers that are off the charts as compared to 2019. There is a ton of pent-up demand working its way through the industry. Most of the target demographic for these destinations spent less and saved more while being stuck at home, while also receiving stimulus money. Obviously, this isn't true for everyone across the board, but it is statistically accurate for the bulk of Walt Disney World's middle to upper-middle class visitor profile.
During the Q&A, McCarthy was essentially asked whether this was sustainable. In response to that, she noted that Walt Disney World and Disneyland are still operating under "capacity constraints." This is something we knew to be true, but it's not something Disney has discussed in several months.
At this point, neither California nor Florida have caps on attendance or hotel occupancy. This is almost certainly driven entirely by staffing. As has been noted countless times, there are still many key positions the company is having trouble filling on both costs, which are a limiting factor on overall bookings.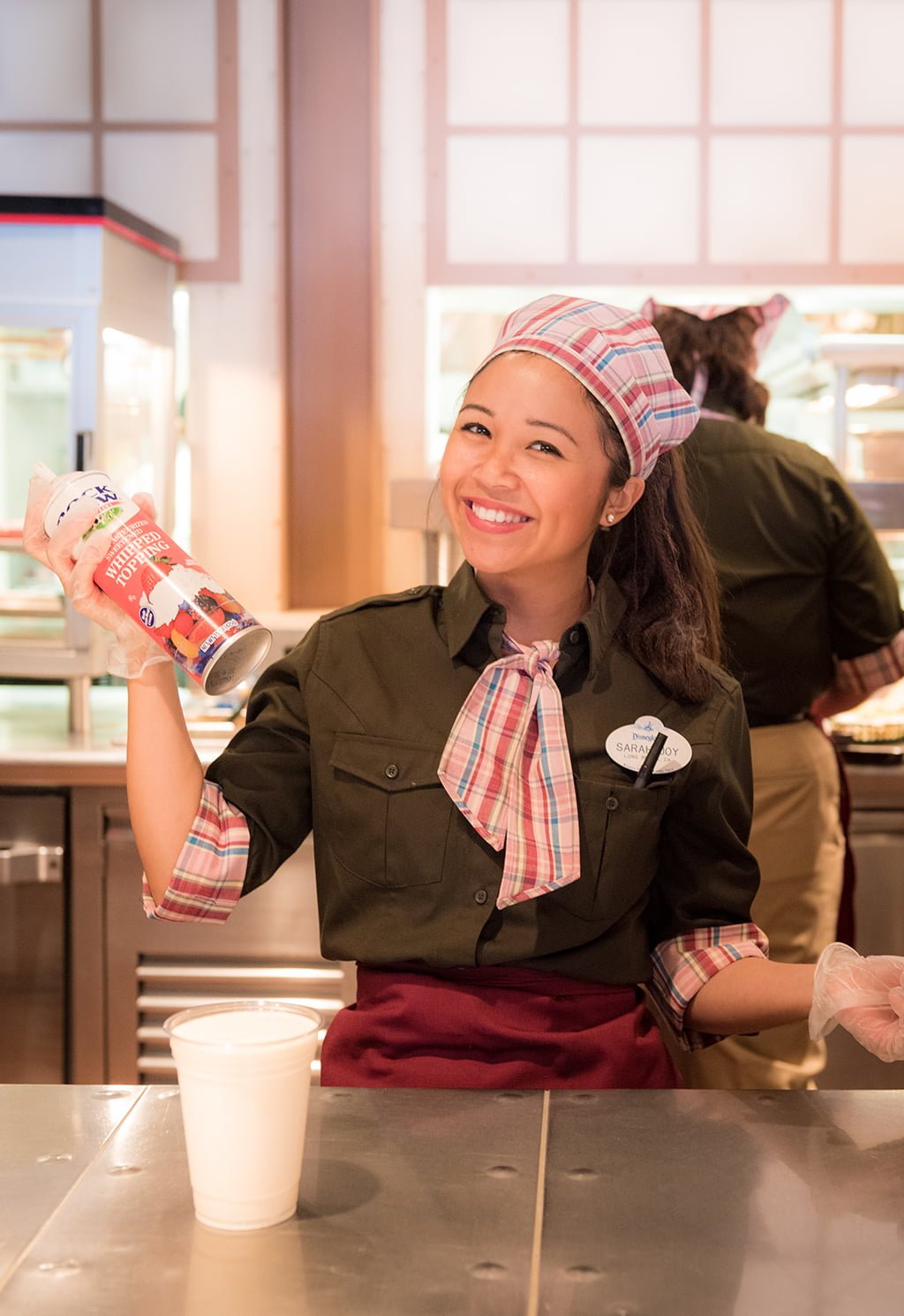 Unsurprisingly, this is undesired by Disney, which is doing job fairs and offering huge hiring bonuses for these positions in an attempt to get things back to 100%. Once that happens, it'll be interesting to see what happens with discounting and per guest spending.
More 'supply' coupled with pent-up demand burning off could put a damper on those numbers. That's my commentary, not anything from Chapek or McCarthy. The company expects per caps to continue running hot thanks to Genie+ and yield management strategies.
McCarthy also fielded a question about operating expenses and margins, stating that the company has done a lot of work on fundamentally changing some of the ways it does business on both the revenue side and the cost side to optimize margins. She noted that for the fourth quarter, the overall margin is just under 12%, which is well below 2019 levels.
McCarthy went on to say the company believes it will not only get back to past margin levels, but also have "a high probability" of exceeding those previous margin levels in the parks because of the some of the things that they've done.
She mentioned date-based ticket pricing, strategically managing attendance, mobile food ordering, contact-less check-ins at the hotels, and virtual queues in support of this. She also said Disney is looking at "physical park improvements that allow for better guest movements throughout the park."
As a quick aside, it's worth emphasizing that margins are "well below" historic levels despite the aforementioned significant increase in per guest spending and cost-cutting measures. That right there should put to rest all of the specious claims that Disney actually wants to reduce attendance and cater to higher-income guests.
It's undeniable that Walt Disney World wants people to spend more money, but they also need volume. They can't target the rich because that doesn't scale; Walt Disney World is decidedly a destination for the middle class, and the company is dependent upon those consumers. The "reduce attendance" talking point is just that–and what the company uses to justify price increases. If Disney could sustainably double ticket prices and attendance, they absolutely would.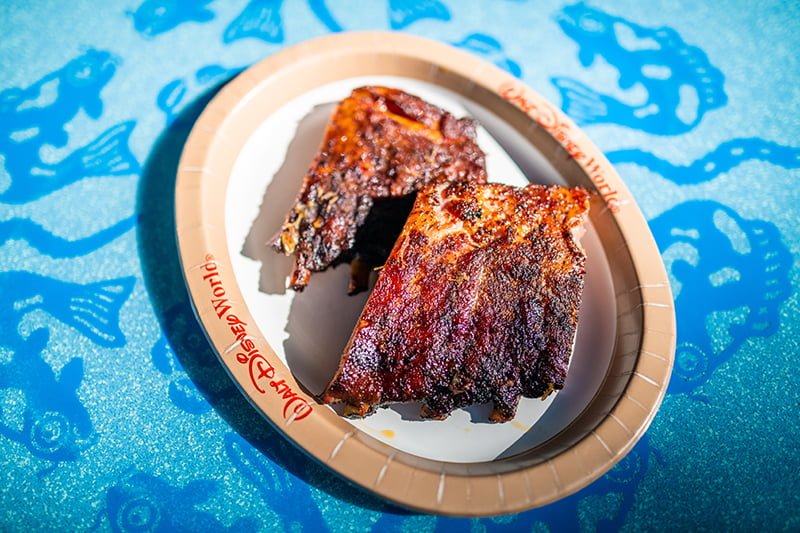 McCarthy was also asked about the impact of inflation on Walt Disney World and Disneyland. She started by saying this was a question that's on the minds of every CFO and senior management team running companies in the United States, noting that Disney is watching inflationary pressures and trying to manage them.
As for how Disney could cut costs, here's what she said the Parks & Resorts senior leadership team had discussed: "We can adjust suppliers. We can substitute products. We can cut portion sizes, which is probably good for some people's waistlines. We can look at pricing where necessary. We aren't going to go just straight across and increase prices. We're going to try to get the algorithm right to cut where we can and not necessarily do things the same way. We're producing technology to produce some of the operating cost. That gives us to absorb some inflation. We're trying to use our heads here to come up with a way to kind of mitigate some of the challenges that we have."
Some of this has definitely already happened, and has been over the course of several years. Portion sizes have become noticeably smaller post-reopening, with quality cuts along with them. Personally, I wouldn't take much issue with this if there were a corresponding decrease in prices. Food waste is definitely a problem (we cringe a little when dining at WDW's family style restaurants) and portion sizes in the United States are, across the board, larger than those in international markets.
But that's not what this is about and we all know it, so let's not pretend otherwise. Heck, even Disney acknowledged as much with the framing of this in terms of cost-cutting and minimizing the impact of inflation on margins. There's certainly a conversation to be had about heath and wellness initiatives as well as food waste, but this isn't it. This is all about saving the company money.
Ultimately, it's always interesting to listen to these earnings calls to get an idea of the company's results and expectations for the future. While there was no bombshell news during this one, it was particularly illuminating on the topics of per guest spending, cost-cutting, and margins.
Of course, the company always puts the most positive spin on the results–that's the nature of the beast in attempting to assuage investors. It'll be interesting to see whether per guest spending actually can maintain or exceed the incredible 30% growth over 2019 levels, even as Walt Disney World and Disneyland return to full operational capacity.
Personally, I'm skeptical. It already seems pretty clear that pent-up demand and inflation are both going to continue playing out into early 2022, but for how long beyond that is up in the air. At some point, the money people saved while spending a portion of last year stuck at home is going to run out, consumers will return to being more cost-conscious and price sensitive, and things will largely normalize. Even with the return of international guests providing a second spike, my guess is that improved capacity in tandem with pent-up demand fizzling out will knock that 30% down to a more reasonable number, even taking into account Genie+ and whatever upcharges the company cooks up between now and 2022.
Planning a Walt Disney World trip? Learn about hotels on our Walt Disney World Hotels Reviews page. For where to eat, read our Walt Disney World Restaurant Reviews. To save money on tickets or determine which type to buy, read our Tips for Saving Money on Walt Disney World Tickets post. Our What to Pack for Disney Trips post takes a unique look at clever items to take. For what to do and when to do it, our Walt Disney World Ride Guides will help. For comprehensive advice, the best place to start is our Walt Disney World Trip Planning Guide for everything you need to know!
YOUR THOUGHTS
What do you think of Walt Disney Company's fourth quarter earnings and future forecast? Thoughts on the company's claim that ~33% of Walt Disney World guests are upgrading to the Genie+ service? What about the sharp spike in per guest spending? The plan to reduce portion sizes? Are you worried about the future of Walt Disney World, Disneyland, or the company in general? Think things will improve in 2022? Do you agree or disagree with our assessment? Any questions we can help you answer? Hearing your feedback—even when you disagree with us—is both interesting to us and helpful to other readers, so please share your thoughts below in the comments!