Magic Key program replaces Annual Passes at Disneyland & Disney California Adventure. This guide covers pricing, blockout dates, discounts, and Keyholder perks. Plus, comparisons to APs, whether we'd recommend buying right away or waiting, and everything you need to know! (Updated September 18, 2021.)
With a Magic Key Pass, you can make theme park reservations for ongoing visits, hold more than one theme park reservation at a time for different dates, save up to 15% on select dining, save up to 20% on select merchandise, enjoy special offerings just for Magic Key holders, a special welcome package for charter members who become Magic Key holders within the first 66 days, and more.
Disneyland Resort's new Magic Key Pass program offers 4 types of passes featuring a variety of admission days and blockout dates, price points, reservation limits, parking, and discounts. You can select the Magic Key Annual Pass of most value to you. Magic Keys are now on sale and can be used for admission to Disneyland or Disney California Adventure throughout the remainder of 2021 and 2022 with accompanying theme park reservations.
Let's start with an overview of what each tier of Magic Key Annual Passes offers for those who are debating which to buy…
Imagine Magic Key – $399

(Only available for Southern California Residents living in zip codes 90000 to 93599)
Reservation-based admission to one or both theme parks select days of the year.
Hold up to 2 theme park reservations at a time
10% off select merchandise
10% off select dining
No parking
Enchant Magic Key – $649
Reservation-based admission to one or both theme parks select days of the year.
Hold up to 4 theme park reservations at a time
10% off select merchandise
10% off select dining
No parking
Believe Magic Key – $949
Reservation-based admission to one or both theme parks most days of the year.
Hold up to 6 theme park reservations at a time
10% off select merchandise
10% off select dining
50% off standard theme park parking (excluding blockout days, and available for purchase at Mickey & Friends Parking Structure, Pixar Pals Parking Structure and the Toy Story Parking Area)
Reservation-based admission to one or both theme parks every day of the year (no blockouts)
Hold up to 6 theme park reservations at a time for different dates
Up to 20% off select merchandise
Up to 15% off select dining
Standard theme park parking included (excluding blockout days)
Here's a visual comparison of Magic Key Annual Passes if that makes it easier:
Some additional noteworthy details: A monthly payment plan is available exclusively for California Residents living in ZIP Codes 90000–96199. Twelve monthly payments based on remaining balance after one-time down payment on date of Magic Key pass purchase.
If you're planning on purchasing a Magic Key, we'd strongly recommend buying a discounted regular park ticket first and upgrading that to a Magic Key (we recommend the 'extra day free' tickets from Get Away Today for maximum savings). There are a few benefits to doing this. Read our Magic Key "Ticket Bridging" Trick for everything you need to know, and why this money-saving hack is highly recommended.
The biggest consideration when choosing which Magic Key is right for you is the blockout dates. Our graphic above shows the days that each Magic Key is–and is not–valid. For larger versions, see the following:
Blockout Calendars:
You'll note blockouts across all three passes on weekends and high visitation holidays, such as Easter and Christmas. The two lower tiers also have most of the summer blocked out and more dates blocked out.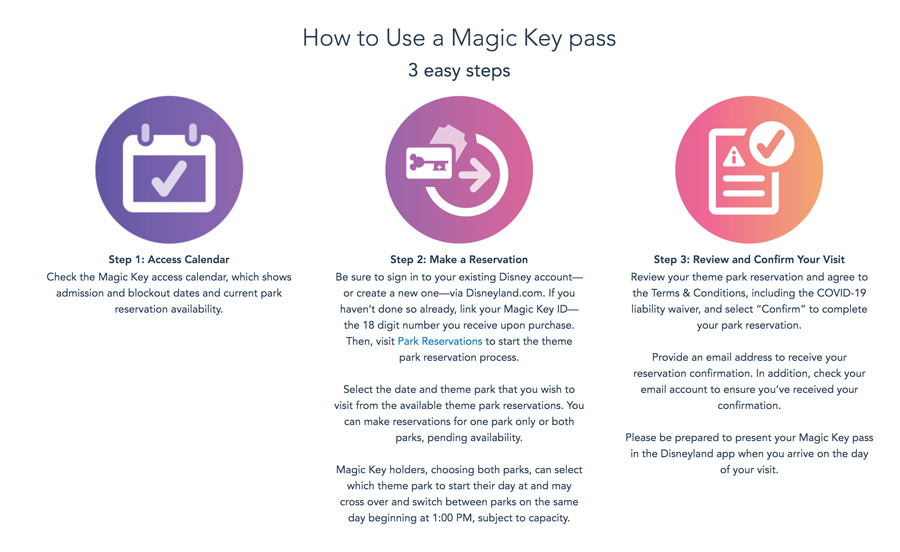 Once you've purchased a Magic Key, it's time to start using it! The graphic above illustrates the process for making theme park reservations once you've already purchased a Magic Key Annual Pass. It's a pretty easy process, but we have a guide here if you need it.
One thing you'll definitely want to consult is Disneyland's Magic Key Access Calendar. This shows blockout dates and reservation availability all in one handy location, for each tier of Annual Pass.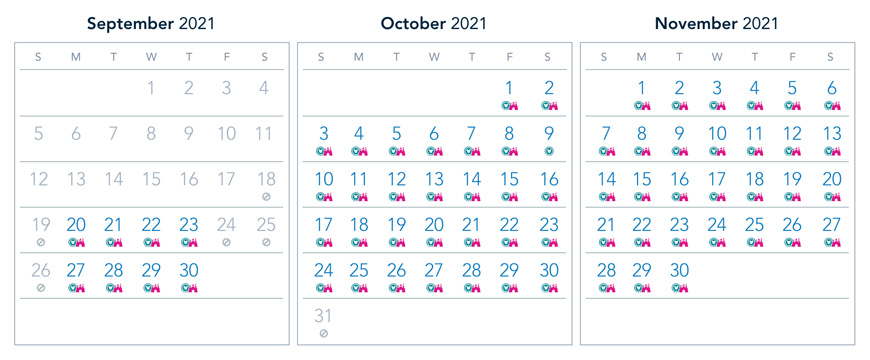 Next, a look at current availability as of September 18, 2021.
We've been following this since Magic Key Passes went on sale–and have visited Disneyland and Disney California Adventure multiple times in the last month–and weekends have consistently booked up in advance, whereas weekdays have not. We'd expect this trend to continue in the months to come. (It's also worth noting that weekdays are significantly less crowded, so visit then if you can!)
Park Hopping is also an option for Magic Keymasters. It's possible to make a single reservation for each individual park or both parks, with either option counting as one reservation towards your total reservation count. Reservations for both parks are subject to availability and are not guaranteed. Obviously, the "both parks" reservations are going to be in higher demand (who would choose just one park if they have the option for both?), so you might not have that option if you're booking reservations at the last minute.
Magic Key holders who have a park reservation for both theme parks may cross over and switch between parks on the same day beginning at 1 pm. Magic Key holders who have a park reservation for both parks must enter the first park as designated in their park reservation prior to visiting the other park.
When it comes to using your Magic Key, one thing to know is that holders who are a "no show" for 3 reservations in a 90-day window will be unable to make new park reservations for 30 days. This probably is not a major detail as we don't anticipate many Annual Passholders making "land grab" reservations given the limits on each, but it's still worth knowing.
Existing park reservations at that time will not be cancelled. A Magic Key holder who enters the designated park any time before closing on the day of the reservation is not considered a "no-show." Magic Key holders who timely cancel a reservation are also not considered a "no-show." Cancellation of a reservation must be done on the day before the reserved date.
Finally, there will be Magic Keyholder benefits, including:
Magic Key Terrace: a re-imagined lounge just for Magic Key holders plus their friends and family
Magic Key Holder Month: a month-long celebration of Magic Key holders
Special Experiences & Collectibles: access exciting, unique experiences and collectible keepsakes designed with you in mind—including special offerings during festivals!
First Access Opportunities: be among the first to have the opportunity to access exciting new offerings at the Disneyland Resort throughout the year, including select new merchandise collections
Downtown Disney District: discounts at participating locations
Magic Key Merchandise, Novelties, Menu Items and More: Show your Magic Key pride! Opportunity to purchase Magic Key holder-themed popcorn buckets, sippers and menu items throughout the year.
Magic Key Disney PhotoPass Opportunities: enjoy special photo spots and other opportunities sprinkled in throughout the year.
Magic Key embroidery: special options available for Magic Key holders at select locations in the parks
Check out our brand-new Magic Key Terrace Restaurant Review if you want more info and our thoughts on that first perk. (Spoiler: it's table service quality food at counter service prices!)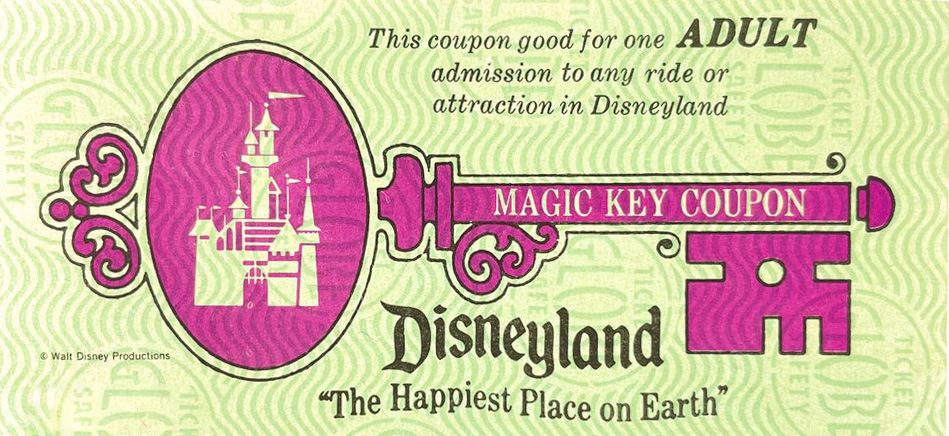 On a fun note before we switch gears with the commentary, the name "Magic Key" is a nice nod to the past. Back in the E through A ticket book days, the Magic Key Coupon was valid at any attraction. You could use it on a bona-fide E Ticket like Country Bear Jamboree in Bear Country, an A Ticket like 20,000 Leagues, or anything in between.
We appreciate this deep-cut blast from the past and will use Disneyland's new verbiage when necessary for drawing distinctions below. But most of the time, we'll probably continue to call these Annual Passes. Disney is fighting decades of history, inertia, and common vernacular with this name change. I'll be surprised if Disney itself doesn't use the old terminology here and there.
Anyway, on with the commentary on why Disneyland is resurrecting its Annual Pass program with some new twists, our favorite Magic Key Pass option, why reservations are a good thing, and much more…
Commentary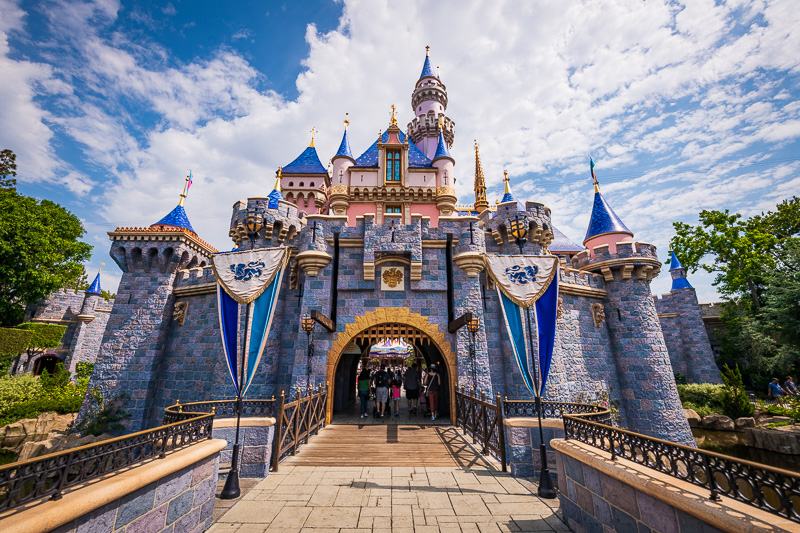 None of this is particularly surprising. Back at the beginning of the year when Disneyland ended the AP program and cancelled all outstanding passes, we offered the "reassuring prediction" that Annual Passes were not gone for good. In that, we stated our expectation was that Annual Passes would be back in some form as soon as Disneyland and DCA can operate at full capacity.
That might not sound like a much of a bold prediction now, since Disney has been teasing a "membership program" for months. However, there were widespread fears that Disneyland was killing off its AP program permanently at the time.
From that January post: "In normal times, Disneyland is dependent upon locals during the off-season–the SoCal resident ticket deal is insufficient on its own. Although Disney has tried to make Disneyland Resort a standalone vacation destination (and moved it in that direction since the debut of Cars Land), it is still reliant upon Californians and not tourists for most of the year. While those same locals cause attendance problems, Disneyland cannot subsist on travelers like Walt Disney World."
"It's likely that significant 'reforms' will be instituted with the relaunch of Disneyland's Annual Passholder program. Having the chance to reboot the entire program in the image of the Disney Flex Pass (which is essentially the framework for the Park Pass reservation system at Walt Disney World) should help address the crowd woes that have arisen at Disneyland in the last several years." Nailed it? Nailed it.
As for the tiers and pricing, there are clear comparisons between past Disneyland Annual Passes and the new Magic Key program. The Imagine Pass is most comparable to the Southern California Select AP. That pass offered 170 days of access (no weekends or peak season dates) nor did it have parking. One month before the park closure, Annual Pass prices increased and the Southern California Select Annual Pass jumped to $419.
This comparison is pretty apples to apples, with the Imagine Magic Key offering over 100 additional days of theoretical access. The drawback is 2 simultaneous reservations for those days, instead of open access as before. The big wildcard is availability, which is something we'll address below.
Next, there's the Enchant Magic Key, which seemingly replaces the Deluxe and Flex Passes (the Flex itself seemed poised to phase out the Deluxe pre-closure). The Flex Pass was $649 and the Deluxe Pass was $829. Neither included parking.
At $649, the Enchant Magic Key is directly aligned with the Flex Pass. The key distinction is that the Flex Pass had a calendar of both reservation-only and open admission days. However, Flex Passholders could make up to two reservations at a time up to 30 days in advance, whereas it's 4 in a 90 day window for the Enchant Magic Key.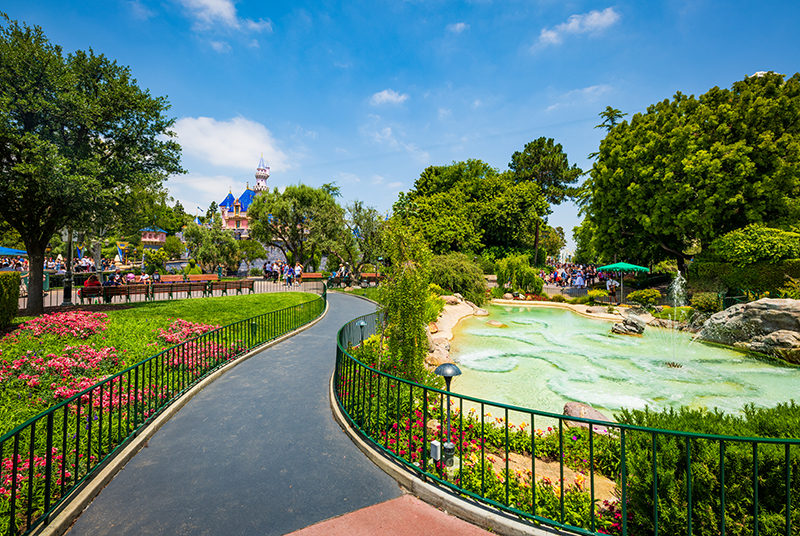 Replacing the Signature Annual Pass is the Believe Magic Key. The Signature Pass had minimal blockouts–essentially only starting the week of Christmas and running through New Year's–and also included parking. It had increased to $1199 as of last February.
Blockout dates will be similar for the Believe Magic Key. The big drawbacks here are 50% off parking rather than it being included, and needing to make reservations (6 simultaneous ones in a 90 day window) rather than having open access. The big upside is that it's priced at $949, making it $250 cheaper–but the cost of even half-off parking adds up quickly for Disneyland locals!
Finally, there's the Dream Magic Key. This is the top-tier pass that replaces the Signature Plus, which had no blockouts, included MaxPass and PhotoPass, as well as parking for $1449.
The Dream Magic Key will likewise have no blockout dates and include parking. However, it will still require reservations (6 simultaneous ones in a 90 day window) and won't have MaxPass and PhotoPass. At $1399, former Disneyland Signature Plus Annual Passholders are the biggest losers here–the Dream Magic Key is $50 cheaper, but losses far more than $50 in value. With that said, the Signature Plus Annual Pass was Disneyland's least popular and made the most sense for very few guests. (Nevertheless, I'm betting former Signature Plus Annual Passholders are overrepresented on blogs like this one.)
Some Disneyland fans will view these prices as too high, but not anyone who bought an AP last year. These coming in at lower price points than their predecessors–even with the reservation requirements–is undoubtedly the biggest trick pulled by the Magic Keys. (Sorry, illusion. A trick is something a–can't finish that reference on a family-friendly blog!)
Having to make reservations definitely lowers the value of the Magic Keys, we're not trying to spin this and pretend that it doesn't. However, existing Walt Disney World APs have been dealing with park reservations for the last year and never saw a price reduction due to them. Given that and Disney's pricing trajectory, I think most fans probably expected these to cost more or offer less. Color us pleasantly surprised.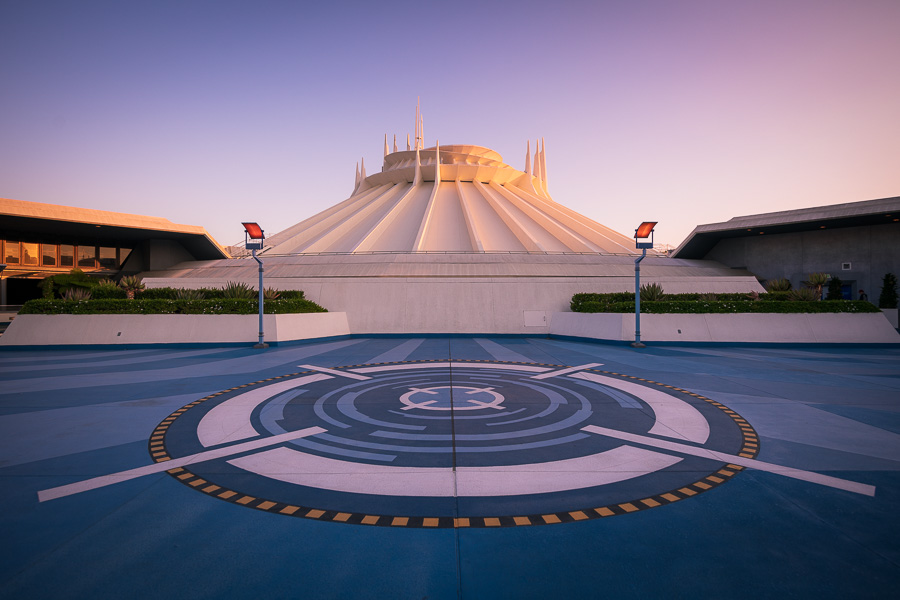 The clearest takeaway from all of this is that Disneyland very much values the ability the manage capacity and Annual Passholder attendance. This much should be clear based upon the price points and blockouts, especially for the Imagine, Enchant, and Believe Magic Keys. That plus the paid parking on most passes further suggests they want to limit the after work or school "drop in" visits that contribute to crowds but less guest spending.
Diehard former Annual Passholders are likely to disagree, but we think the Magic Key program sounds fantastic. In addition to being good for Disney, it's good for regular ticket-buying guests as well as the overall "health" of the parks. On busy days, Disneyland could buckle under the weight of Annual Passholders, and their colossal numbers could make for nightmarish conditions. (I still have flashbacks to crushing crowds in the winter "off-season" a few years ago when Main Street Electrical Parade returned.)
Disneyland has a totally different vibe from Walt Disney World, and in many ways, that's for the better. One way it's not so great is in the sense that many Disneyland locals treat the parks as leisurely hangout spots. A laidback locals' culture is great, but Disneyland should be special–not an alternative to visiting Irvine Spectrum or the Grove.
Limiting locals reservations will not just throttle and redistribute crowds. It'll also create a greater sense of urgency and appreciation when visiting Disneyland, which is a good thing. This means less camping out for hours to see Fantasmic, monopolizing tables in restaurants, and just generally less loitering. (And I say all of this as someone who has been guilty of treating Disneyland and Disney California Adventure as hangout spots no different than a local mall.)
On that note, it's worth emphasizing that when cancelling its AP program, Disneyland went from an estimated one million passholders to zero in an instant. The process of rebuilding under the Magic Key program won't be so quick.
While there will undoubtedly be tens of thousands of Magic Key sales right away–and the system will likely have multiple hour wait times, crashes aplenty, and Stitch will have a grand feast–Disneyland is not going to sell one million Magic Keys this month or even for the remainder of 2021.
This is something to keep in mind when deciding whether to purchase a Magic Key pass. The first few months these passes are on sale will almost certainly have the greatest ease of making reservations on short notice and with the lowest local crowds.
It's impossible to say how long those phenomenons will last, but if we were on the fence about buying a Magic Key, our approach wouldn't be "wait and see." It would be "buy now, don't renew later" (if you don't like it). Because what you see while waiting–and what you're missing out on–might be the optimal version of the Magic Key.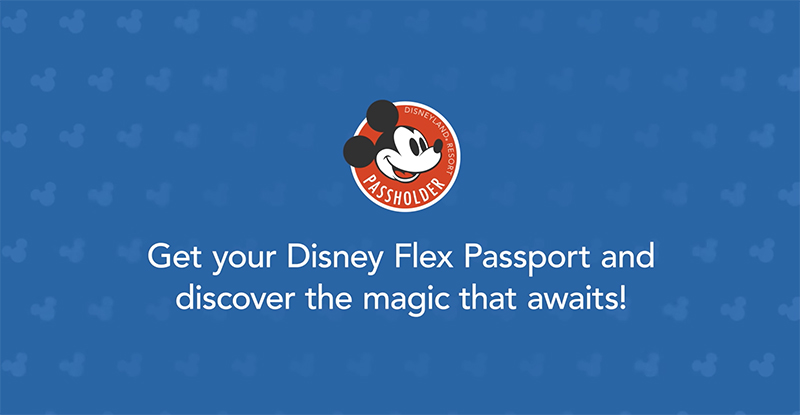 Not to fall back on past analysis too much, but that was pretty much our assessment when the Disney Flex Pass debuted. It would take time for the Flex Pass to reach a critical pass, and was thus impossible and premature to review that new Annual Pass at that point since utilization would be so low initially.
We're revisiting Flex Pass because our predictions with Magic Key are made with the benefit of hindsight since that was very similar to this, and we know how the Flex Pass worked out. It was a fantastic option for those who purchased it (see how many fans you can find who bought a Flex Pass and didn't like it), but with the caveat that it existed for only ~10 months before the closure.
That was not enough time to see the Flex Pass' adoption rate reach levels that would pose problems or reduce its utility. The same is likely to be true for Magic Keys–hence our recommendation to buy ASAP and take advantage while you can, and reassess based on the end of the first year.
While a lot of analysis of the Magic Keys program is premature, there are some easily identifiable winners and losers. At this point, the clear-cut biggest winner is non-local Disneyland fans who do several long weekend or multi-day trips to Disneyland per year.
I suspect there are going to be a lot of fans from Northern California, Nevada, and Utah salivating at the Enchant Magic Key. The lack of parking is not a big problem for visitors who stay in nearby hotels, and moving from 2 to 4 simultaneous reservations will also be huge and make this a better option than the Flex Pass.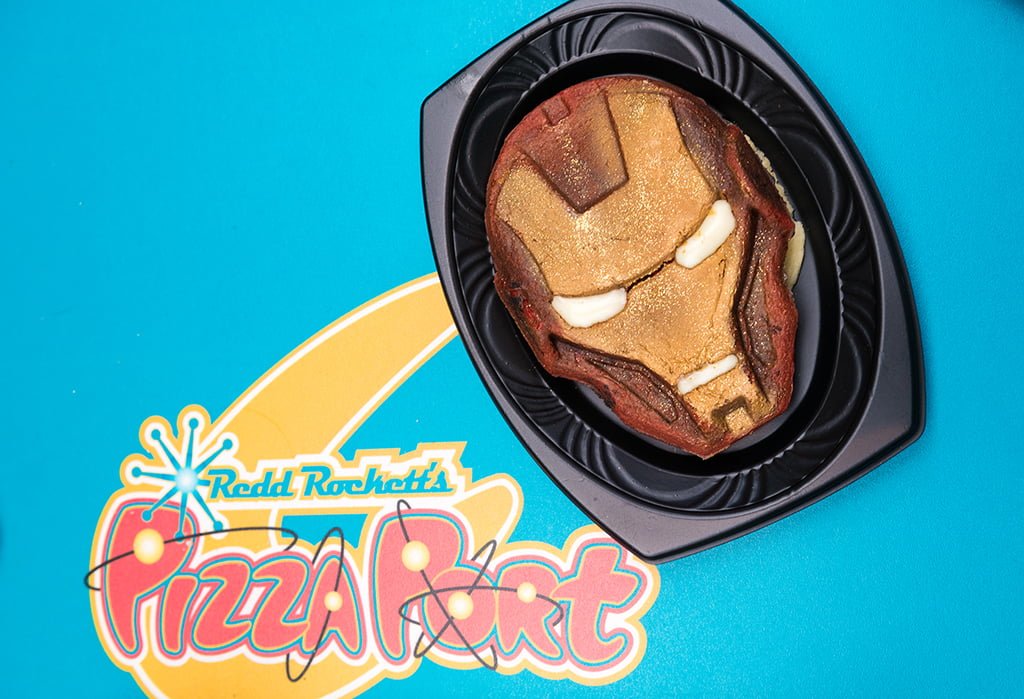 Ultimately, the biggest losers of Disneyland's Magic Key Pass program will be locals who loved having the flexibility drop in for a few hours without any advance planning. Same-day reservations might be possible in the first few months or even year, but those will eventually dry up as more people purchase Magic Keys.
When we were Disneyland locals, there were so many times we'd spontaneously visit with zero advance notice simply because we had nothing better to do–or for some limited purpose, like a weird new culinary concoction debuting at Pizza Port. That era is effectively over, and it's going to be an adjustment for many locals, even if it is a net positive for the guest experience at Disneyland.
Planning a Southern California vacation? For park admission deals, read Tips for Saving Money on Disneyland Tickets. Learn about on-site and off-site hotels in our Anaheim Hotel Reviews & Rankings. For where to eat, check out our Disneyland Restaurant Reviews. For unique ideas of things that'll improve your trip, check out What to Pack for Disney. For comprehensive advice, consult our Disneyland Vacation Planning Guide. Finally, for guides beyond Disney, check out our Southern California Itineraries for day trips to Los Angeles, Laguna Beach, and tons of other places!
YOUR THOUGHTS
Will you be purchasing a Magic Key pass for Disneyland? Which tier do you anticipate buying? Excited to go from Passholder to Keyholder? Thoughts on the reservation limits, pricing, or anything else? How will these changes impact you personally? Setting that aside, do you think this will be a net positive or negative for Disneyland? Do you agree with our assessment of Disneyland's Magic Key v. Annual Pass programs? Any questions we can help you answer? Hearing your feedback—even when you disagree with us—is both interesting to us and helpful to other readers, so please share your thoughts below in the comments