Walt Disney World has released event hours and specific prices for each night of Disney After Hours Boo Bash, the new Halloween "party" coming to Magic Kingdom in August, September, and October 2021. This post shares the latest details, plus crowd predictions and why you should NOT buy tickets right away, even if you're totally on board with Boo Bash.
Before we get going, I want to take one more crack at "defending" Disney After Hours Boo Bash. I'm not really sure why, maybe I'm just glutton for punishment? To be crystal clear, I'm not claiming the event is fairly priced, let alone a great value or a must-buy. To the contrary, I think most Walt Disney World fans should not purchase Boo Bash tickets.
What I'm defending is the underlying decision by Walt Disney World to hold Boo Bash in place of Mickey's Not So Scary Halloween Party (MNSSHP), the underlying motivations, and the misconception that this is a cash grab relative to the alternative. While I don't have exact numbers, I am confident MNSSHP is more lucrative for Disney than the After Hours events…
In the past, Walt Disney World has capped capacity at a significantly lower level for the After Hours events than for the Halloween and Christmas parties. We're talking less than half. On top of that, far fewer After Hours events typically sell out each season than do the two holiday parties.
There's also the reality that there are usually far more MNSSHP nights. In an average recent year, there have been around 33-36 Halloween Parties. After Hours usually has far fewer dates per "season," which is reflective of lower demand. To that point, Disney After Hours Boo Bash has 23 nights this fall.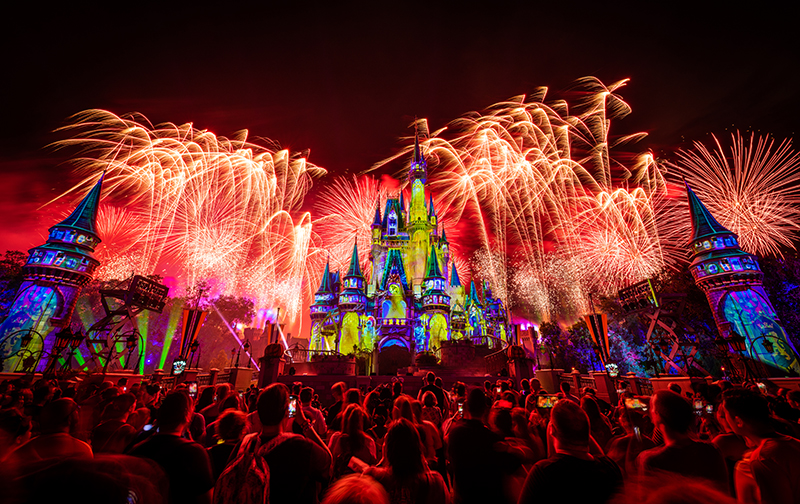 Some quick back-of-the-envelope math should thus make pretty clear that Disney After Hours Boo Bash will generate far less revenue for Walt Disney World than would offering Mickey's Not So Scary Halloween Party this fall. Even assuming higher costs for the latter (due to labor for more entertainment), After Hours is still significantly less profitable. It's not even close.
It should go without saying, but cost to the consumer is not the only relevant factor in revenue and profits. If it were, Club 33 memberships and VIP tours would be more lucrative than single day tickets for Walt Disney World. In reality, the latter is significant and the former are a drop in the bucket.
If all of this is true, why is Walt Disney World holding Boo Bash this year instead of Mickey's Not So Scary Halloween Party? The assumption, as with all things before it that were modified, is "to accommodate current health and safety measures" and that anything that "draws big crowds will be on hiatus this year."
That's not a reasonable assumption. Look around at everything that has changed or been relaxed in the last month and extrapolate what Halloween entertainment will be possible by mid-August based upon that. The answer should be pretty much everything.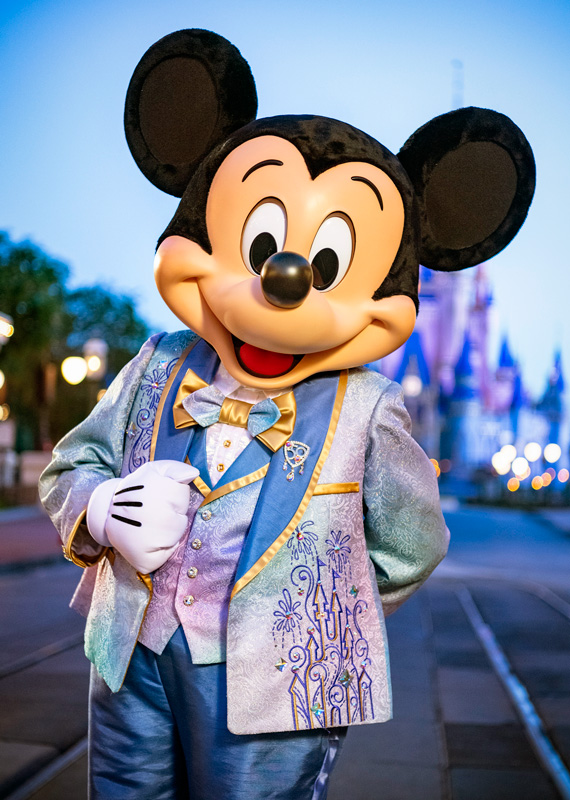 The real, primary issue is the World's Most Magical Celebration, which is a point we made back when Boo Bash was announced. To reiterate, Walt Disney World's 50th Anniversary Celebration kicks off on October 1, 2021. Much of that will be centered around Magic Kingdom.
Even if this were a totally normal year, running an After Hours event in October would make more sense than Mickey's Not So Scary Halloween Party. On a related note and for that very same reason, Disney After Hours Boo Bash is not running at all from September 24 to October 4, 2021. Normal park hours will need to be much longer due to attendance forecasts during the kick-off week of Walt Disney World's 50th Anniversary, so it's not feasible to have any hard ticket event those nights.
Mickey's Not So Scary Halloween Party requires closing Magic Kingdom at 6 pm either 3 or 4 nights per week. Even in a normal year, this creates a logistical nightmare. That early closing is enough to push crowds away from Magic Kingdom on those dates–and to Magic Kingdom on non-party nights. Suffice to say, that event artificially manipulates attendance patterns to an extreme and almost unmanageable degree.
In fact, our October Crowd Calendar for Walt Disney World explains why you should do your daytime Magic Kingdom visit on a party night even though you'll have significantly fewer hours in the park. It's because the crowds are super low on party days but crushing on non-party nights. (Crowds have also been crushing on MNSSHP nights–see "Is Mickey's Not So Scary Halloween Party Too Crowded?")
In part, this roller coaster crowd dynamic is because of the huge difference in day guest park hours on MNSSHP nights v. non-party nights. It's also because Happily Ever After was not shown on party nights.
With that all in mind, let's envision October 2021, a month we already know is going to be very busy because of Walt Disney World's 50th Anniversary and current hotel bookings. Add a fireworks show and other new nighttime entertainment to the mix, for potentially the first time at Magic Kingdom in over a year and a half. Now put a paywall around those evening offerings for half of the week. What do you think would happen with crowds on non-party nights? How do you think that would be perceived by guests? How would you perceive it?!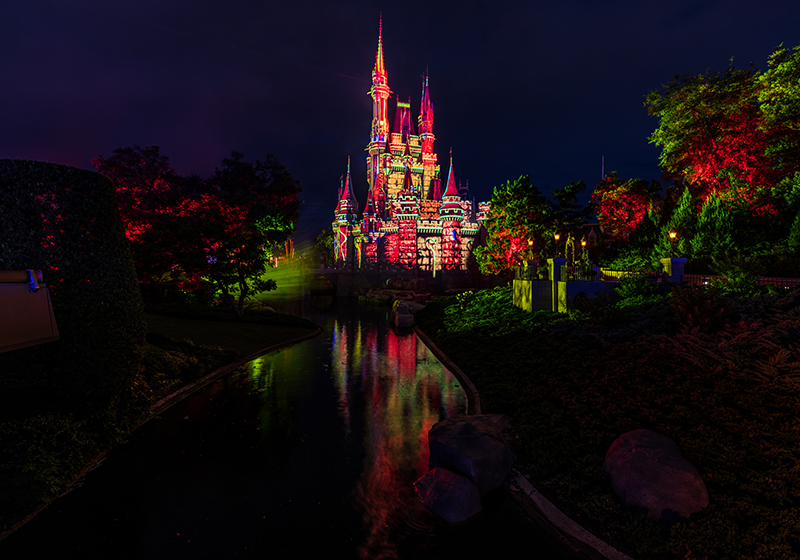 There's plenty to dislike about Disney After Hours Boo Bash. It's an inadequate (indirect) replacement for Mickey's Not So Scary Halloween Party. There are ways it sets a potentially concerning precedent. I get all of that. Complaining about the event is certainly your prerogative; I'd simply advise gaming out the alternative and broader implications before making snap judgments.
Start by looking at this from the perspective of a non-attendee, which you almost certainly would be some other day during your trip. On a Boo Bash night, Magic Kingdom will have fireworks and nighttime entertainment for day guests, the park will close at 9 pm, and it won't screw with crowd distribution over the course of the entire week. On a MNSSHP night, there would be no fireworks or nighttime entertainment for day guests, the park would close at 6 pm, and crowds would be miserable on non-party nights.
One of those scenarios is objectively better for Walt Disney World guests who choose not to pay upcharge prices.
To "prove" that I'm not just shilling for Walt Disney World here, I'll make another recommendation: do not buy Disney After Hours Boo Bash tickets in advance.
Actually, before we get ahead of ourselves, here's a newly-released chart of event times and pricing for Disney After Hours Boo Bash:
It's possible I've missed it or this will change, but nowhere in the event details do I see an advance purchase discount. This is critical, as it means there's no "penalty" for purchasing your tickets on the day of the event.
(Even if there were, you could always buy After Hours tickets the night beforehand and accomplish substantially the same thing.)
While the overwhelming majority of Walt Disney World fans are disappointed or upset about Disney After Hours Boo Bash, some of you are excited about it and eager to buy tickets ASAP. We'd caution against that unless you absolutely know you want to attend, and don't care about how crowded it is.
Keep in mind that After Hours is fundamentally a low crowd event–the entertainment is the icing, not the cake. The promise of low crowds is the reason to attend, so if it does not offer that–or you don't find yourself needing that, it's arguably a pointless purchase.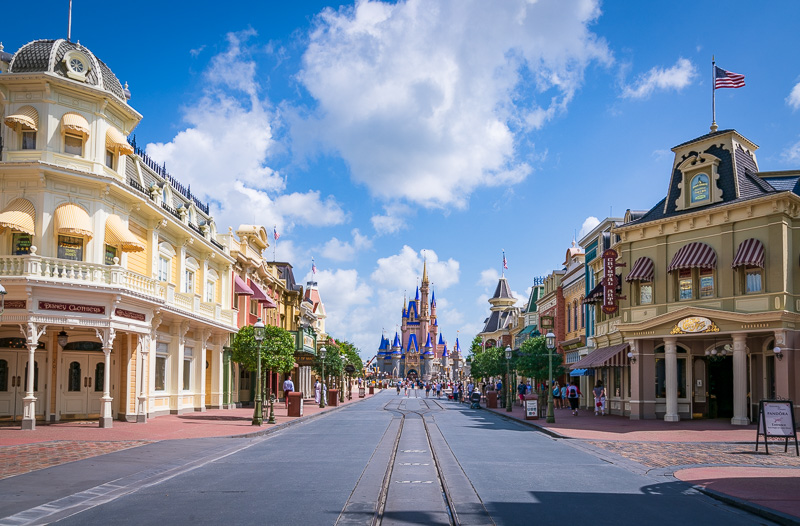 There are two elements to this. Let's start with "not needing it."
Disney After Hours Boo Bash is occurring over the course of two months–August and September–that typically have low crowds even during normal years. This year, we're forecasting a greater-than-normal lull from mid-August through the third week of September as fans postpone trips in the lead-up to Walt Disney World's 50th Anniversary (see our updated Best & Worst Months to Visit Walt Disney World in 2021-2022).
If that ends up being accurate, you'll encounter low crowds during your days in Magic Kingdom while visiting from mid-August through mid to late September. You thus won't need to pay extra for an event that promises more or less the same thing.
Our forecast could very well be wrong. As we've pointed out repeatedly, crowd calendars are unreliable right now as we're going through an unprecedented time. If our crowd forecast woefully underestimates early fall crowds, simply buy Disney After Hours Boo Bash tickets during your visit–no harm, no foul.
The reason we'd recommend waiting until closer to your travel dates is to assess ticket sales and event attendance levels. Yet again, the selling point of the After Hours events is low crowds. If Boo Bash is not delivering that, it's definitely not worth the money.
To refresh our recollections, we combed through past blog post comments about prior After Hours events to see reader reactions to the event. Most reviews were glowing. However, there were quite a few–not an insignificant number–of complaints about some nights being oversold and waits being longer than advertised or anticipated.
While some guests are eager to purchase tickets for Disney After Hours Boo Bash before it sells out, we'd be highly apprehensive about attending the event on any night that sells out. Instead of having FOMO about dates selling out, it should bring a sense of relief–who wants to attend a low crowds event on a night with higher crowds?
Of course, it's entirely possible that Walt Disney World will lower the attendance cap for Disney After Hours Boo Bash, all nights will sell out quickly as a result, the experience will be blissful, and those who follow our words of warning here will be cursing at following our bad advice. (Full disclosure: we plan on purchasing tickets for opening night as soon as they go on sale–but we also write a blog that covers Walt Disney World.)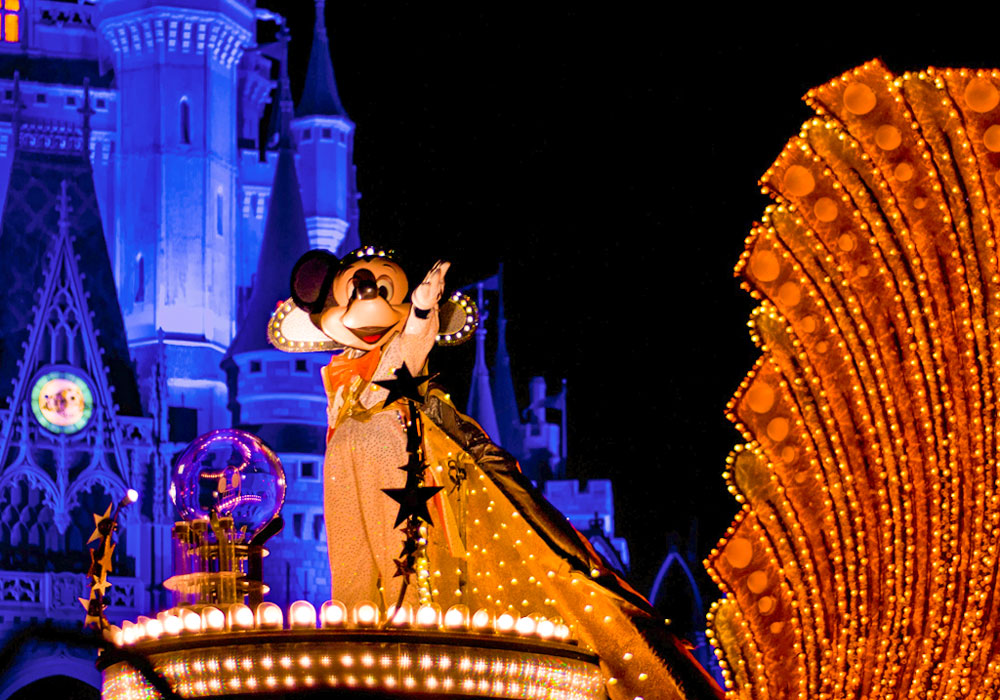 A lot of things are possible right now, and Walt Disney World continues to surprise us. However, what's theoretically possible and what's likely are two very different things. It's also possible Journey into Imagination will be restored to its former glory and SpectroMagic will rise from the ashes. Neither things are likely.
If past precedent is any indication, attendance caps for hard ticket events only increase and never decrease. Mickey's Not So Scary Halloween Party and Mickey's Very Merry Christmas Party have gotten progressively busier over the years (save for the off-season or anomalies like hurricane-induced cancellations). It would also appear that After Hours trended towards higher ticket sales before the schedule was cut short early last year.
Ultimately, this is why we're mostly indifferent to somewhat optimistic about After Hours replacing a hard ticket party on a one-off basis (realistically, probably two-off). If you do plan on ignoring our advice and want to buy tickets right away, your best bet from a low crowds perspective is attending on a Tuesday night. From a value-added perspective, going in October (when daytime crowds will almost certainly be higher) instead of August or September is also savvy.
Finally, don't misconstrue this as us bashing Boo Bash. It has the potential to be a phenomenal event for those willing and able to splurge, wanting to buy their way out of crowds, and not expecting Mickey's Not So Scary Halloween Party (again, they're nothing alike). That'll be especially true if October ends up being bonkers during the day and most other guests balk at the high pricing for the event. In that scenario and for that type of guest, Disney After Hours Boo Bash might be a breath of fresh air that is well worth the money.
Planning a Walt Disney World trip? Learn about hotels on our Walt Disney World Hotels Reviews page. For where to eat, read our Walt Disney World Restaurant Reviews. To save money on tickets or determine which type to buy, read our Tips for Saving Money on Walt Disney World Tickets post. Our What to Pack for Disney Trips post takes a unique look at clever items to take. For what to do and when to do it, our Walt Disney World Ride Guides will help. For comprehensive advice, the best place to start is our Walt Disney World Trip Planning Guide for everything you need to know!
YOUR THOUGHTS
What are your thoughts about all of this? Does the added explanation here make you less apprehensive or angry about Disney After Hours Boo Bash running instead of Mickey's Not So Scary Halloween Party this year? Pleased that, at minimum, you'll get longer park hours on non-event nights? Will your family be buying or sitting this Halloween event out? Do you agree or disagree with our perspective on this? Are you disappointed that Mickey's Not So Scary Halloween Party won't be happening, or is Boo Bash a superior (or at least sufficient) alternative for you? Any questions we can help you answer? Hearing your feedback—even when you disagree with us—is both interesting to us and helpful to other readers, so please share your thoughts below in the comments!