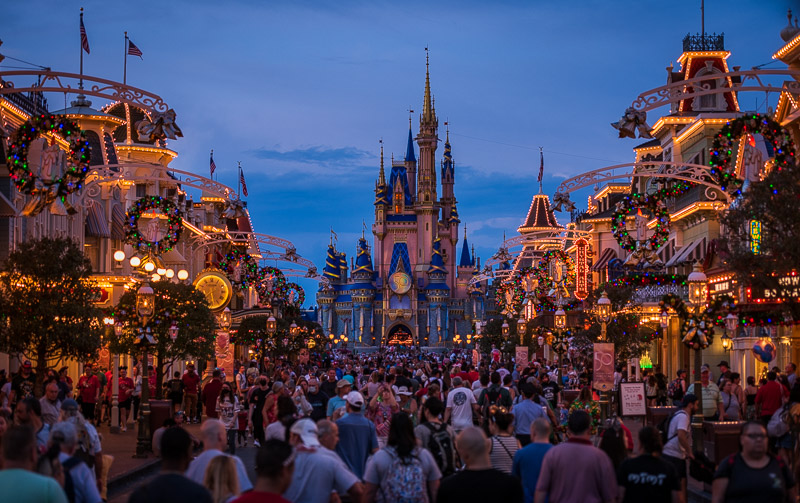 Our guide to January 2022 at Walt Disney World offers a free crowd calendar, days to visit & avoid, weather, seasonal events, planning tips, and when Christmas decorations are taken down. We cover everything at Magic Kingdom, Epcot, Animal Kingdom, and Hollywood Studios. (Updated January 1, 2022.)
Typically, January is the month of the holiday hangover at Walt Disney World. Some Christmas entertainment continues for a few days in early January, and there are still decorations up for the first half of the month. January's big draws are the EPCOT International Festival of the Arts and the Walt Disney World Marathon.
Aside from those events, January tends to be relatively quiet. Most guests who want to visit during the winter do so in November or December of the previous year. Those who begin planning a visit for the new year typically don't visit until Easter or Spring Break. As such, there are a lot of upsides to visiting in January, from light crowds to favorable weather. Of course, there are some downsides, too…
I'll be honest: I'm not a huge fan of Walt Disney World before mid-January. To me, it really does feel like a hangover. There are straggler decorations that feel out of place or forgotten, and the weather can be frigid. This is entirely a matter of personal preference, as I know some people enjoy being able to see Christmas decorations without dealing with the crowds. Personally, once Christmas is over, I'm done with the holiday.
Here's what else you can expect from January at Walt Disney World…
January Weather at Disney World
If you go by historical averages, January is the coldest month of the year at Walt Disney World. In my experience, November through February can have weather ranging from cold to downright balmy, but January tends to have more of the former category than the other winter months. Expect weather on average from the upper-40s to low-70s.
Packing for January weather requires preparing for a wide range of weather conditions, and you'll want to make sure you attention to the extended forecast before your trip so you don't get surprised with a streak of 30-degree weather or 90-degree weather and not have the proper attire for either extreme.
Read our Winter Packing Tips for Disney post for more insight on what to take on your January Walt Disney World vacation.
January Special Events at Disney World
Between the EPCOT International Festival of the Arts and the Walt Disney World Marathon, January isn't quite the "sleepy" month it once was. We absolutely love the annual Festival of the Arts, which begins January 14 and runs until February 21, 2022. Read our Guide to the EPCOT International Festival of the Arts for more info and tips about this special event.
The 2022 Walt Disney World Marathon will occur January 5-9, 2022 and will be held live and in person. If you're contemplating doing the 2022 Walt Disney World Marathon, see our Idiot's Guide to runDisney.
Normally, there's a "holiday hangover" for a couple of weeks at Walt Disney World. During that time, Magic Kingdom, Epcot, and (to a lesser degree) Disney's Hollywood Studios and Disney's Animal Kingdom parks still decorated for Christmas. There's no other Christmas entertainment (there's more info about all of this in our Ultimate Walt Disney World Christmas Guide), and not really anything else.
However, this is largely due to the Walt Disney World Marathon. Many runners postpone their November or December trips in order to run the event in early January, and enjoy seeing the illuminated Christmas decorations on the course in the early morning hours. Consequently, most decorations left up until that weekend and taken down shortly thereafter. It's unknown when the holiday decor will be uninstalled in January 2022, but our guess is the middle of the month.
January Refurbishments & New Attractions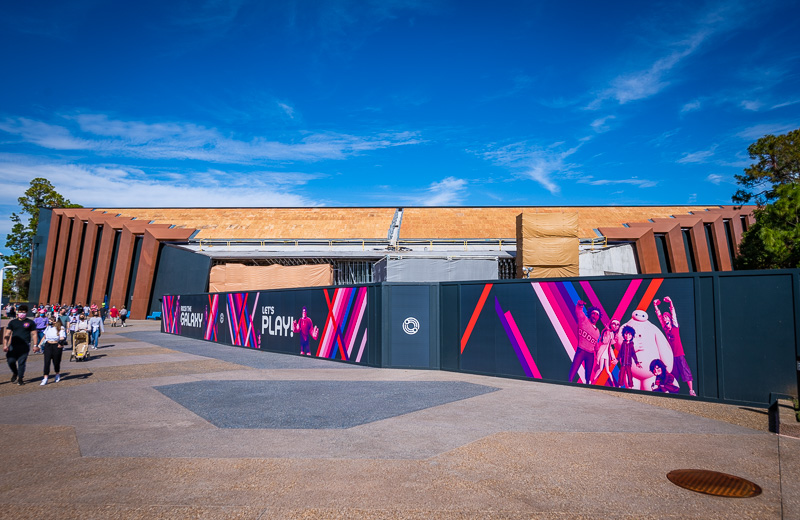 In terms of other attractions that will be closed during January 2022, check the Walt Disney World Refurbishment Schedule. Just a heads up: that might be a bit deceptive in terms of actual construction work. There's going to be a lot of ongoing construction throughout Walt Disney World, and will be for the next several years.
The big project that will have the most noticeable impact on the guest experience is the massive reimagining at the front of EPCOT, which will eliminate Future World and replace it with 3 new neighborhoods. This project has already kicked into high gear, and the front half of EPCOT is a maze of construction walls. This unprecedented overhaul has led us to ask (and answer) the question Should You Visit EPCOT?
Other work around Walt Disney World won't be visually noticeable. This includes ongoing construction on the TRON Lightcycle Run roller coaster at Magic Kingdom. Some minor projects will be visible in the other parks, but EPCOT is the major one at this point.
In terms of new attractions that will have opened by January 2022, there's Remy's Ratatouille Adventure and Harmonious in Epcot, both of which debuted for the start of Walt Disney World's 50th Anniversary Celebration. That event will run for the duration of 2022, ending in Spring 2023.
More new attractions and entertainment will be debuting in 2022. For an overview of what's on the horizon, see What's New & Next at Walt Disney World in 2022.
January 2022 Disney World Crowd Calendar
When it comes to January 2022 crowd calendars for Walt Disney World, it's a real roller coaster of a month. In true "holiday hangover" fashion, the beginning of the month tends to be pretty busy. As we'll discuss in this section, crowd calendars also spike at other points in January, which is otherwise a fairly quiet month.
If your Walt Disney World vacation starts before the holiday season ends, we have a post discussing Visiting Walt Disney World at New Year's that you might want to check out. Every day of your trip before New Year's Day, you can expect some of the worst crowds of the year at Walt Disney World. There's a drop New Year's Day, but not as precipitous of a drop as there used to be.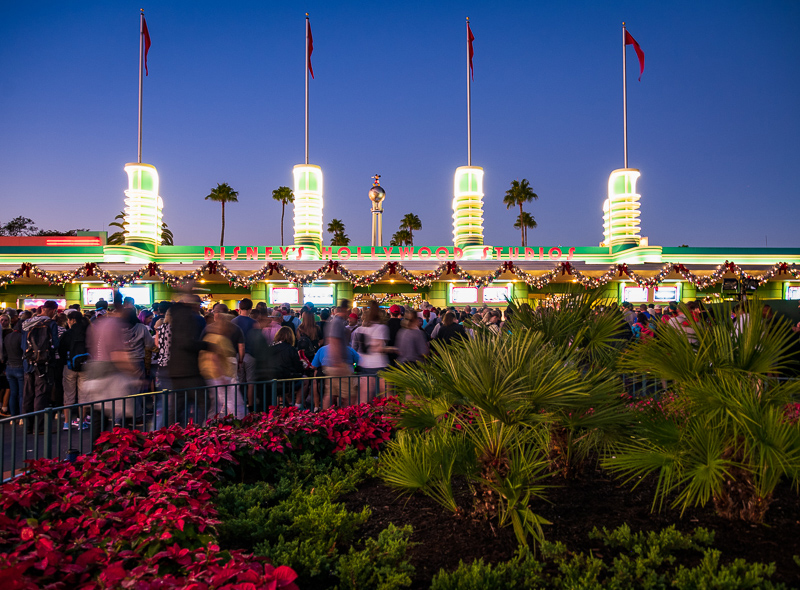 There's not a color-coded crowd calendar here because we are becoming increasingly averse to those. If we just had a visual crowd calendar graphic here, many of you would only look at that and not read the accompanying explanation that covers what you might actually expect.
We think such an approach would do readers a disservice, and we'd caution against over-reliance on any Walt Disney World crowd calendars. While they can be useful tools, crowd calendars are one piece of a larger puzzle. Choosing your travel dates solely on a crowd calendar is risky, as they're less reliable than in the past. Walt Disney World can manipulate park reservations, staffing, closures, and capacity–the result of which is "feels like" crowds that do not reflect actual attendance or organic demand.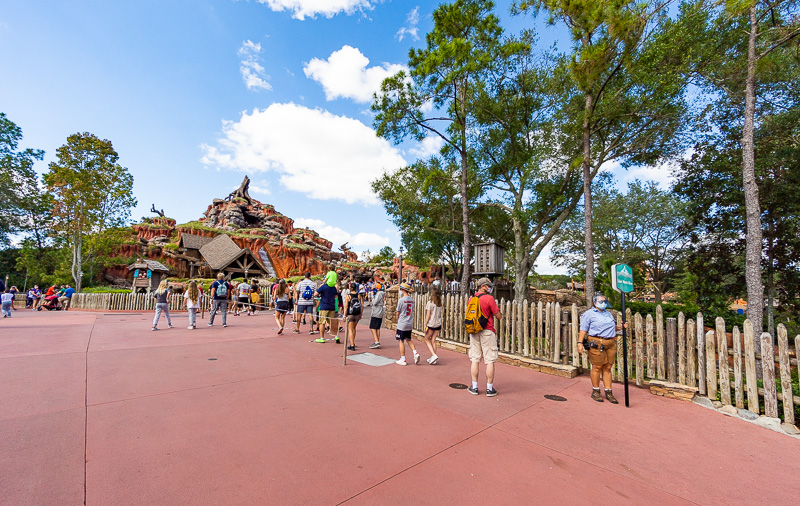 As a general matter, there are two countervailing forces that'll impact Walt Disney World crowds in the first quarter of 2022. First, surging case numbers due to the rapidly spreading Omicron variant. As discussed at length in our latest update to all 2022 Walt Disney World Crowd Calendars, we don't not believe this will significantly impact attendance.
The other factor is pent-up demand, which could disproportionately impact this winter "off-season." Due to postponed trips, a return of international travel, resumption of runDisney and youth sporting events, and people remembering how low crowds were this year there's likely more demand this winter. From our perspective, the potential upside is too low and the downside risk of this winter being a repeat of early 2020 is too high.
With all of that in mind, here are our crowd calendar predictions for the best and worst weeks at Walt Disney World in January 2022…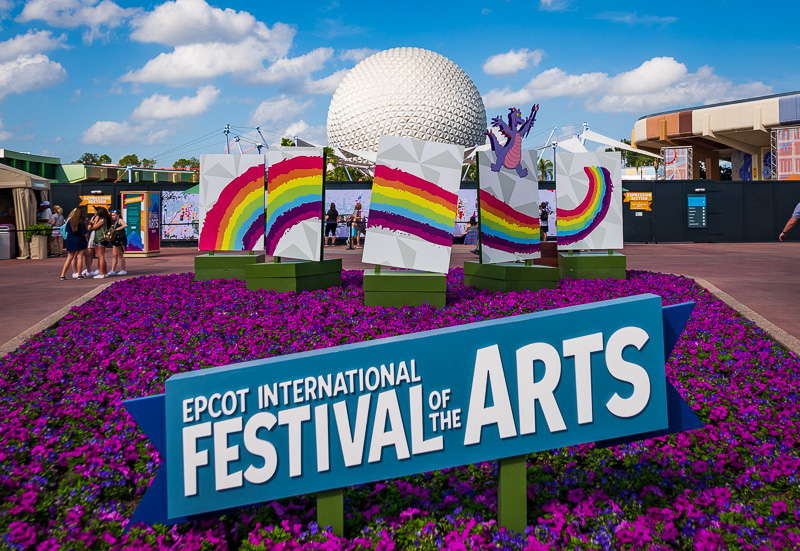 If we had to choose one week to visit Walt Disney World this month, it would be the week beginning January 23, 2022. Not only is this the lowest week for crowds, but it's far enough after Festival of the Arts starts that EPCOT shouldn't be as packed with locals for the start of that event.
Other good times to visit will be January 10-16, 2022 (avoid Saturdays and Sundays if at all possible). Basically, you want to avoid Martin Luther King, Jr. Day Weekend and the week that follows it, but the rest of the month is pretty solid.
If at all possible, we recommend avoiding through January 1-10, 2022 because many local schools are still on holiday break for those dates. Blockouts for most Floridian Annual Passholders are lifted on January 3 and that will result in a surge of guests those dates. Osceola County and Orange County schools go back into session on January 3 and 4, 2022 (respectively).
Crowds won't let up after that, as the 2022 Walt Disney World Marathon will occur from January 5-9, 2022. The main event for that is on January 9, but runners typically arrive early and enjoy the parks before the races rather than extending their stay into the following week. That's why January 10, 2022 when things start to let up.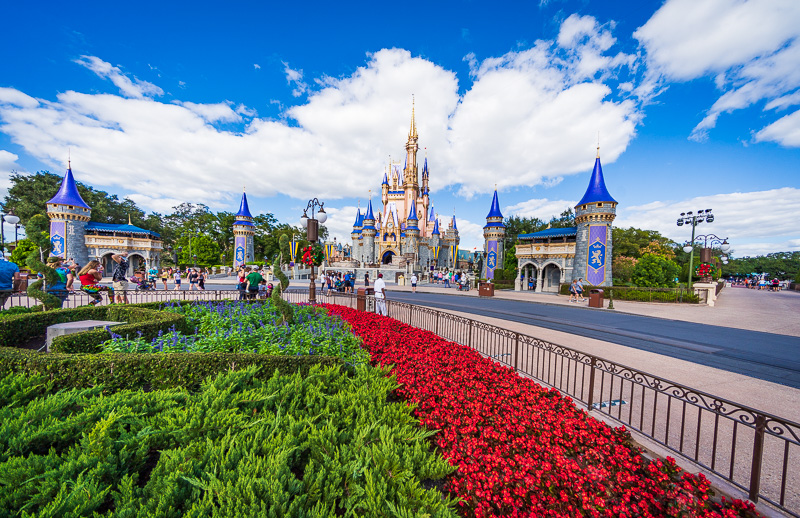 On balance, our expectation is that crowd levels for January 2022 as a whole will once again be more similar to a normal year. The Walt Disney World Marathon will likely spike crowds early in the month. Then the Dance Team National Championship, a colossal youth cheer event held at Walt Disney World's ESPN Wide World of Sports, will result in an influx of event attendees later in January 2022.
Another complicating factor would be that January is also the start of 'summer' vacation season for South America, namely Brazil. In a normal year, you'd encounter large South American tour groups in Walt Disney World. These tour groups typically don't have a significant impact on crowd calendars, but could impact on the "feels like" crowds if you encounter them frequently. However, it's unclear what travel restrictions will look like in early 2022, and whether international visitation numbers will rebound by 2022.
January Pricing & Discounts
The silver lining to a January vacation is prices. Disney typically releases some room-only discounts for the general public, Annual Passholders, and Florida residents. While some of these deals are offered year-round, the difference in January is that rack rates are at their offseason levels for most nights in January, making these discounts in late January cheaper than the same offers in November or December.
We prefer the room-only discounts to the Free Disney Dining Plan promotion, which is not being offered for January 2022, anyway. Our Walt Disney World Discount Comparisons post covers why the room-only discount gets our vote over "free" dining.  In this case, free isn't always better, even though it is for many guests. If you're booking a room-only discount, you can decide for yourself which hotel might be best by reading our Walt Disney World Hotel Reviews.
Overall, January is a mixed bag at Walt Disney World. Once January 1 hits, I'm not interested in anything Christmas, and by the second week in January, the background music and decorations just feel awkward. If you go to Walt Disney World to escape the cold weather, this month might also not be for you. Florida in January can be surprisingly brutal, especially if you're dressed for a tropical getaway. Plus, park hours are often short and crowd calendars spike at various points through mid-January.
The upside to a January visit is lower attendance later in the month, which also means lower prices. The cooler weather can also be very beneficial, and we'll take January weather over summer heat and humidity any day. You might actually prefer the shorter hours, since it means getting everything done in a shorter timeframe. Festival of the Arts is also the best seasonal event of the year at EPCOT. In other words, there's a lot to love about January–especially later in the month leading into early to mid-February, when the crowds are just as low, the weather is starting to improve, and there are no remnants of Christmas left lingering about.
Planning a Walt Disney World trip? Learn about hotels on our Walt Disney World Hotels Reviews page. For where to eat, read our Walt Disney World Restaurant Reviews. To save money on tickets or determine which type to buy, read our Tips for Saving Money on Walt Disney World Tickets post. Our What to Pack for Disney Trips post takes a unique look at clever items to take. For what to do and when to do it, our Walt Disney World Ride Guides will help. For comprehensive advice, the best place to start is our Walt Disney World Trip Planning Guide for everything you need to know!
Your Thoughts
Do you like Walt Disney World in January? Are you a fan of the holiday offerings after Christmas at Walt Disney World? Looking forward to Epcot's Festival of the Arts or doing Star Wars Rise of the Resistance? Do you agree or disagree with our advice or crowd calendar recommendations for January 2022? Any questions we can help you answer? Hearing your feedback—even when you disagree with us—is both interesting to us and helpful to other readers, so please share your thoughts below in the comments!