This guide to the Genie+ app feature and Lightning Lanes at Walt Disney World offers answers to frequently asked questions, info & tips based on confirmed details and our speculation, and more about the new ride reservation, line-skipping, and itinerary planning tools coming to Magic Kingdom, Epcot, Animal Kingdom, and Hollywood Studios. (Updated August 20, 2021 at 12:30 pm EST.)
Walt Disney World just dropped the bombshell news that the paid Genie+ and Lightning Lanes are replacing FastPass+ at Walt Disney World. The news was announced via standard press release, plus a 15 minute long video and supplementary information on other websites, social media, etc. Consequently and unsurprisingly, there have been a lot of questions–even from seasoned Walt Disney World veterans.
Our announcement post has over 150 comments, many of which are diehard Walt Disney World fans venting and/or grieving. Understandably. For what it's worth, we have no problem with you doing either–just please confine the complaints to that post and stick to questions in the comments here. This is going to be a hot topic in the days, weeks, and months to come, and we want to be able to easily find and answer as many reader comments as possible. With that in mind, here's our work-in-progress FAQ to Genie+ and Lightning Lanes at Walt Disney World…
What does the introduction of Genie+ mean for the My Disney Experience app?
An update at some point and a fresh look coat of paint, so to speak.
Despite the original Disney Genie announcement two years ago calling it an app, it's actually features within My Disney Experience. It remains to be seen whether the Disney Genie branding is featured more prominently, or if it just fades into the existing app.
What is the free Genie service in the My Disney Experience app? 
The free Disney Genie service in the My Disney Experience app will "maximize your park time" via a personalized itinerary feature that will "quickly and seamlessly map out an entire day."
It will also offer forecasted wait times throughout the day and attraction suggestions, so you can save time in line. In theory. 
Why does that say in theory? 
Because we're highly skeptical that this will work as advertised. For one thing, Disney IT and a dynamic itinerary sounds a bit too good to be true.
For another thing, Disney has a vested interest in making suggestions that are most advantageous to it from an operational perspective. Among many other things, this means directing app users that are underutilizing their capacity. Great for guests with great taste who like Country Bear Jamboree, Carousel of Progress, Walt Disney's Enchanted Tiki Room, and MuppetVision 3D. Perhaps not so stellar for the average visitor.
Since all of the details regarding the free version of Disney Genie are vague and theoretical, our attention here will be focused on the paid versions–which is what everyone has been asking about, anyway.
What's the difference between Genie+ and Lightning Lanes?
Lightning Lanes are the replacement for FastPass entrances, these are physical queues or lines those who purchased Genie+ or individual attraction line-skipping access will use.
Which attractions will be available for a la carte Lightning Lane purchase?
At present, Walt Disney World has only confirmed that Seven Dwarfs Mine Train, Star Wars: Rise of the Resistance, and Remy's Ratatouille Adventure will be available for individual Lightning Lane purchase. Here are our best guesses on the other attractions:
Magic Kingdom
Seven Dwarfs Mine Train (confirmed)
Space Mountain
Epcot
Remy's Ratatouille Adventure (confirmed)
Test Track
Hollywood Studios
Star Wars: Rise of the Resistance (confirmed)
Slinky Dog Dash
Animal Kingdom
Avatar Flight of Passage
Expedition Everest
We've been advised that the second attractions are still very much up in the air. In several cases, it sounds like it will not be the second-most popular attraction in each park.
Which attractions will be available via the Genie+ service?
Again, Walt Disney World hasn't confirmed which attractions will be available via Genie+, beyond a handful of rides (Haunted Mansion, Big Thunder Mountain Railroad, Millennium Falcon: Smugglers Run, Jungle Cruise, and Pirates of the Caribbean). Walt Disney World has stated that over 40 attractions will be available via the Genie+ service.
It's our understanding that all former FastPass+ attractions that are not sold a la carte will be accessible via the Genie+ feature. It's also our understanding that no attractions that previously did not have FastPass+ will be added to the lineup.
Attractions will be available for individual purchase or Genie+.
Can we purchase both Genie+ and individual Lightning Lane access? 
Yes.
Since there is no overlap between what's covered by Genie+ and by the individual or a la carte line-skipping, guests may purchase both.
If a guest purchases one a la carte Lightning Lane reservation at 7 am, does this interfere or prevent them from making Genie+ selections?
The system should allow both to be booked simultaneously, as they work independently of one another, and each have their own cost.
As a practical matter, we'd recommend making your first Lightning Lane reservation at least a couple of hours after park opening so it doesn't (potentially) conflict with your first Genie+ selection–or doing rides via standby before crowds build.
How many ride reservations can be made at a time with the Genie+ service?
Per Walt Disney World, guests will be able to make one reservation at a time–with the ability to make a subsequent reservation immediately upon tapping into an attraction.
While not directly addressed in the announcement, we believe guests will be able to make a second reservation 120 minutes after their first reservation even if they have not yet redeemed the first Genie+ selection. In practice, this means that you might make a reservation at 7:05 am for Splash Mountain that has a return time of 10:00 am. At 9:05 am–before riding Splash Mountain, you'd be able to make another ride reservation.
How will groups be able to make Genie+ reservations? 
Disney has not explained this, but we expect this to work the same way that FastPass+ did (or virtual queues do currently) with guests having the ability to select family and friends in My Disney Experience during the ride reservation process.
Will this work with MagicBands? 
It should, but that's not yet official.
In addition to this, it's also possible Cast Members will be able scan your My Disney Experience app, which is how MaxPass worked at Disneyland.
What happens to virtual queues?
Nothing.
Star Wars: Rise of the Resistance will continue to use its virtual queue. Upon opening, Remy's Ratatouille Adventure will also use a virtual queue. This means the same 7 am "boarding pass dash" that occurs now. Those gaining access via the free virtual queue will use the attraction's physical standby line.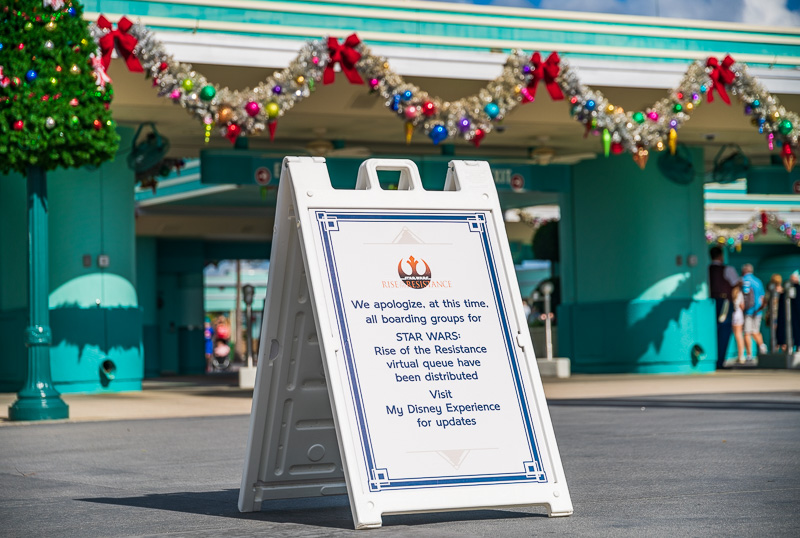 What about standby lines?
Also nothing.
Regular ole walk-up standby lines will still be available on all attractions–except Star Wars: Rise of the Resistance and Remy's Ratatouille Adventure.
When can individual Lightning Lane attractions be booked? 
Guests staying at a Walt Disney World resort hotel will be able to purchase and schedule the first individual Lightning Lane attraction at 7 am, ahead of off-site guests, who will be able to do so when the park opens.
How many individual Lightning Lane attraction reservations can each guest book per day? 
Two, and those reservations must be at different attractions. (In other words, no doing Star Wars: Rise of the Resistance–or anything else–twice.)
Does this mean I need to attempt to enter the Star Wars: Rise of the Resistance virtual queue and book Lightning Lane reservations both RIGHT AT 7 AM?!
In theory, sure.
However, that assumes there's going to be a lot of intense competition to buy Lightning Lane reservations–demand on par with free virtual queue or FastPass+ reservations. I suspect that is a very faulty reservation, with that viewpoint informed by years of using MaxPass at Disneyland and seeing how similar systems have worked at Disneyland Paris and Shanghai Disneyland. Prioritize the free virtual queues–the rest can probably wait minutes or even hours.
What will individual Lightning Lane attractions cost at Walt Disney World?
Officially, that detail will be released at a later date.
Pricing for Premier Access at Disneyland Paris ranges from €8 to €15 (~$10 to $18) depending on the attraction and day of visit. Think of it like Express Lanes on toll roads–dynamic pricing that increases with demand.
Unofficially, we expect the pricing for Lightning Lanes at Walt Disney World to encompass a broader price range–with both lower starting prices and higher ceilings. Not by much on the high end, and usually only for Star Wars: Rise of the Resistance.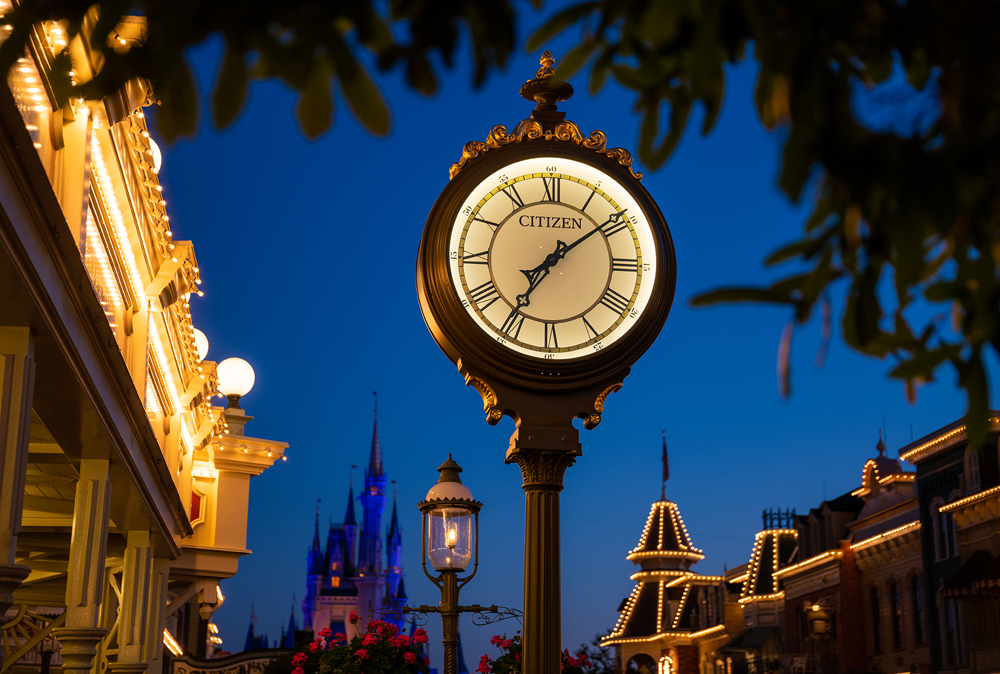 When can Genie+ be purchased?
Guests will be able to pre-purchase the Genie+ service as part of their ticket or vacation packages for the duration of their visit.
Those who want to choose specific days to use the Genie+ service will be able to buy it as an in-app purchase via the My Disney Experience app beginning at 12:00 am on the date of their visit/use.
When can Genie+ ride reservations be booked? 
All guests will be able to make their first Genie+ selection at 7 am on the day of their visit, regardless of whether staying off-site or on-site.
Subsequent selections will follow the legacy FastPass "rules."
What is the cost of Genie+ at Walt Disney World?
Genie+ will cost $15 per person per day.
What will Genie+ include at Walt Disney World? 
Ride reservations and line-skipping via the Lightning Lane on the aforementioned attractions (unconfirmed and thus subject to change) plus AR filters for photos and guided audio tours of the parks.
While details have not been released about this augmented reality feature, let's just say that if you're one of the few fans of the infamous icon, you're in for a treat! As for the audio tours, have mercy. 
Will Genie+ include PhotoPass downloads?
No. It will not include PhotoPass downloads at Walt Disney World–only at Disneyland.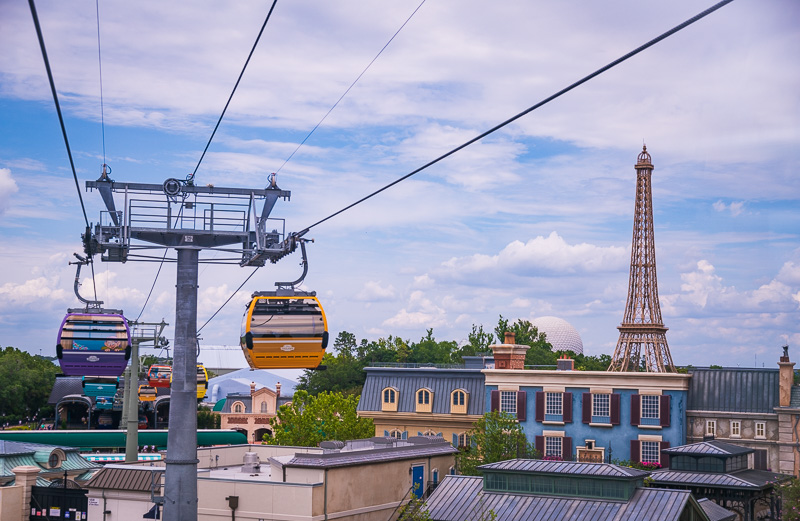 Will Genie+ and/or individual Lightning Lane attractions work with Park Hopping? 
Yes.
You will be able to reserve attractions after 2 pm in a different park than the one where you started your day and have Disney Park Pass reservations. Park Hopping with Genie+ or individual Lightning Lane attraction purchases will follow all the normal rules of all three (Park Hopping, Genie+ and Lightning Lanes).
Can guests choose to purchase Genie+ only on specific days?
Yes.
Only buying on specific days will give you the option to have "commando touring" days or only purchasing Genie+ for the parks where it offers the biggest advantage (almost certainly Magic Kingdom and Disney's Hollywood Studios). It'll be interesting to see how strategy emerges to best save time and money by selectively utilizing Genie+.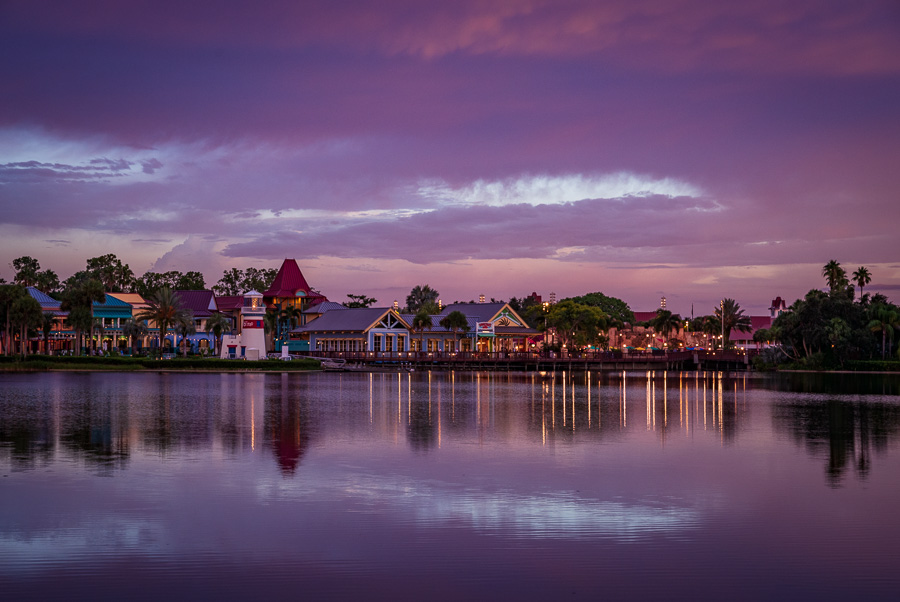 Is there an on-site advantage with Genie+ or Lightning Lanes? 
Not with Genie+, but those staying on-site will be able to purchase individual Lightning Lane access at 7 am instead of park opening time. (This would've been the better head-start for on-site guests, if you ask me.)
Whether this is an actual or illusory benefit remains to be seen. I'm highly skeptical that individual Lightning Lane access will ever sell out that quickly, but who knows. It just might happen with Star Wars: Rise of the Resistance, especially given that guests will already be up at 7 am for the virtual queue.
Are other on-site perks possible down the road?
We would not bank on anything that's not included in the announcement details occurring down the road.
With that said, Walt Disney World has on-site hotel occupancy targets that are incredibly important metrics. These are already down dramatically for Fall 2021 (for mostly unrelated reasons). If bookings are low or cancellations continue, expect to see more incentives to stay on-site, including the potential for Genie+ included with select stays.
Will Annual Passholders be able to purchase Genie+ or individual Lightning Lane access?
Annual Passholders will be able to purchase Lightning Lane or add Genie+ on a per-day basis, just like regular theme park ticket holders.
At launch, there will not be a yearly add-on option for Genie+ for Walt Disney World APs. That seems likely to come at some point in the not-too-distant future, though. (For what it's worth, the Disney Genie news is what caused the postponement of an AP announcement this week.)
Will there be Annual Passholder or DVC Member discounts? 
Not at launch.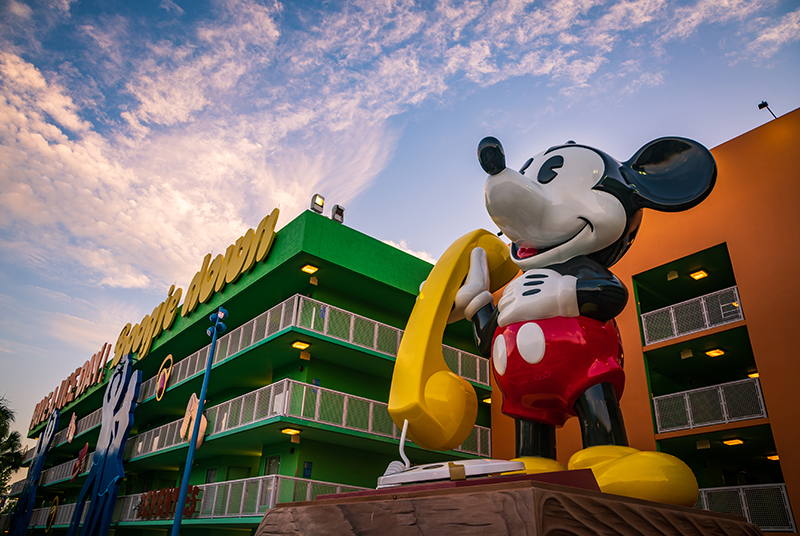 What about guests without smartphones? 
That's unclear.
In the past, Walt Disney World has offered in-park kiosks and/or Guest Experience Teams to assist guests without smartphones. It remains to be seen whether that will continue with Genie+ and Lightning Lanes. Regardless, guests without this technology will be at a disadvantage.
Will there be multiple options for time slots when booking Genie+ ride reservations? 
At launch, the only option will be the next available time slot.
This is unlike FastPass+, and we anticipate this evolving over time.
Will refreshing and rebooking ride reservations be possible with Genie+?
That was the case with FastPass+, but it's our understanding that will not be the case with Genie+ at launch.
Generally speaking, expect features and functionality to be added to Genie+ over time. It sounds like a "dumbed down" version of the services will be available at first, and expanded in subsequent updates through the rest of the year and early 2022. That's probably for the best in the near-term, as fewer moving parts means less potential problems.
When will Genie+ and Lightning Lanes launch? 
Officially, Walt Disney World is stating that Genie+ and Lightning Lanes will launch "this fall," which technically could be any time between September 22 and December 21. Or if we're using Space 220 logic, sometime in October 2023.
In our view, it would make the most sense to launch Genie+ and Lightning Lanes shortly after Labor Day to iron out the wrinkles. It's our understanding that will not occur. Most likely, they'll debut during the first full week of October 2021 or thereafter.
How will this impact Single Rider or Rider Switch? 
It won't.
Recent changes were made to Rider Switch to better work with this system; those guests will use the Lightning Lane entrances for access to attractions that offer rider switch/swap.
What changes are coming to DAS?
Two new features are coming to Disability Access Service (DAS) in Fall 2021. Here are the full details, copied verbatim from DisneyWorld.com:
Pre-Arrival Registration and Planning via Live Video Chat
This fall, we're introducing a new option to register virtually with a Cast Member via live video chat as early as 30 days in advance of a park visit.
During your chat with a Cast Member, you'll also have the opportunity to select up to 2 experiences per day (subject to availability) using our new DAS Advance planning option. Please keep in mind that DAS Advance selections must be booked at least 2 days prior to the day you plan to redeem them, and you will not be able to make selections on the day of your visit.
If the experience you want is available, you'll be given a one-hour return window to redeem during the day of your visit. Any selections you make will appear as plans on the My Disney Experience app or on this website. Please note: at this time, live chat will be offered in English only.
Same-Day DAS Return Time Self-Selection Tool
A new way to request return times is also debuting this fall. In lieu of having to physically go to an experience or to a kiosk to obtain a return time from a Cast Member, Guests registered in the DAS program (and their party members) will be able to make return time selections right from the My Disney Experience app during the day of a park visit.
Stay tuned for more details!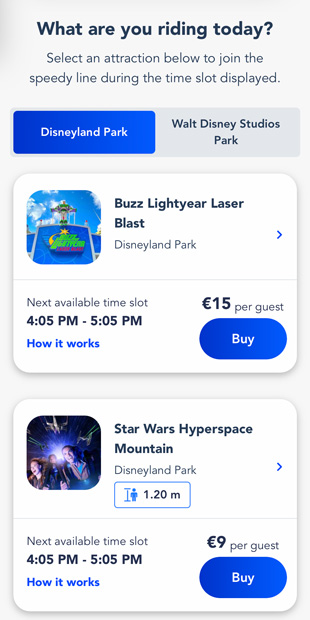 How could this "have been so much worse"?
Several of you caught our "this could have been so much worse" line in the announcement post and questioned how that could possibly be true. For starters, recognizing this requires acknowledging that paid FastPass was an inevitability. Don't cry because free FastPass is over, smile because it didn't happen 3 years ago when first planned. 😉
Rumored versions of the paid FastPass replacement were all worse than this, either in terms of cost or policies. The version that was incredibly close to coming to fruition was entirely a la carte. Take a look at the pricing for Premier Access at Disneyland Paris and you'll see what we mean. Moreover, all of the paid FastPass "pilot programs" at Walt Disney World cost more than this and offered less.
Walt Disney World probably opted for the most confusing option, but it'll make a lot more sense in practice (or for anyone who has already used MaxPass). We don't love Genie+ or Lightning Lanes and certainly aren't trying to "sell" you on them–just pointing out that this is pretty far from the worst case scenario.
Disney said: "We've been listening to your feedback – you want planning to be easier, you want more flexibility and you want better tools to help you make the most of your visit – and that's exactly what Disney Genie is here to do." Is it really, though?!?
Lol.
You just read 2,500+ words about this "easier" and "better" tool and there's a good chance you still have questions. What do you think? 😉
How can we provide feedback to Walt Disney World about Genie+ or Lightning Lanes? 
We recommend respectfully expressing your opinions as to how Genie+ or Lightning Lane will impact your vacations or business with Walt Disney World by email wdw.guest.communications@disneyworld.com.
This is far superior to complaining in comments, social media, forums, etc. (Although Disney sees all of that, too.) Rather than starting petitions, which are largely ineffectual, share feedback in guest satisfaction surveys, bring it up if you speak with managers or others in park leadership, or even contact Guest Relations.
Keep in mind that Genie+ and Lightning Lanes were just announced, and there's still a lot of uncertainty and unknowns. (Also keep in mind that I've been writing nonstop for hours, so apologies for more typos or sloppier sentences than normal–or any errors/omissions.)
Answers should come in three phases. First, when Walt Disney World makes additional announcements about pricing, ride details, and system mechanics. Second, when Disney starts replacing FastPass+ signage and infrastructure in the parks. Third, when Genie+ and Lightning Lanes officially debut in October. Finally, a couple of weeks after the official debut, when we can see how things 'settle' into place and actually operate once the system has allowed for test and adjust.
In other words, we should know more between September 2021 and late October 2021. If you're traveling this month or next, don't worry about Genie+ or Lightning Lanes–they won't impact your trip. If you're visiting in October or beyond, we'll continue to keep you posted, updating this FAQ as we learn more.
This should answer most of the questions that readers have been asking about the Genie+ app feature and Lightning Lanes that are coming to Walt Disney World. In some cases, those "answers" are simply our best guesses and speculation, but in a lot of cases that's the best we can offer. There have been a lot of questions, so if we didn't address yours, we apologize. Please post in the comments below and we'll answer more as they're asked!
Planning a Walt Disney World trip? Learn about hotels on our Walt Disney World Hotels Reviews page. For where to eat, read our Walt Disney World Restaurant Reviews. To save money on tickets or determine which type to buy, read our Tips for Saving Money on Walt Disney World Tickets post. Our What to Pack for Disney Trips post takes a unique look at clever items to take. For what to do and when to do it, our Walt Disney World Ride Guides will help. For comprehensive advice, the best place to start is our Walt Disney World Trip Planning Guide for everything you need to know!
YOUR THOUGHTS
Have any questions we didn't answer with the above FAQ? Still confused by how Genie+ or Lightning Lanes will work? Do you agree or disagree with our assessments? Other thoughts or concerns? Any questions we can help you answer? Hearing your feedback—even when you disagree with us—is both interesting to us and helpful to other readers, so please share your thoughts below in the comments!