Walt Disney World resort availability is extremely limited for October through December 2021, prompting a lot of reader questions and concerns. This post will cover what's going on with the sold out hotels, lack of discounts, and offer commentary about what you can expect this fall and holiday season. (Updated October 22, 2021.)
Note that this is essentially an update on "What's Up With Sold Out Hotels at Walt Disney World?" We published that back on May 27, when limited resort inventory was already an issue. A lot has changed since then, but the underlying problem persists. This post started as an update to that, but I found myself essentially rewriting over half of that post since the reasons for sold out resorts have changed, so it became a new post.
On top of that, we now have an update to the update, as Walt Disney World has since provided confirmation of our theory in this post. If you've already previously read this, scroll down to the "October 22, 2021 Update" heading for the latest on what's up with resort availability for the remainder of the year…
The biggest change since our last report on limited hotel availability is that a lot of previously-closed resorts have reopened. (See 2021 Walt Disney World Hotel Reopening Dates.) Notably, Port Orleans Riverside, plus All Star Music and Animal Kingdom Lodge – Jambo House all reopened since we addressed this topic in May. Next up is French Quarter, which returns in less than a week.
Combined, the two Port Orleans Resorts have over 3,000 rooms, which would make it the largest resort at Walt Disney World. All Stars Music is a similar size, with over 1,600 rooms. Not to be forgotten is the hotel side of Animal Kingdom Lodge, which has nearly 1,000 rooms.
By virtue of those reopenings alone–not to mention other room categories and more returning–there are over 5,600 rooms back in commission. In theory, that's over 10% of Walt Disney World's total room inventory that's now available for booking but was not in May.
Despite this inventory spike over the summer, many Walt Disney World hotels are sold out for a range of dates in October through December. The simplest and most straightforward explanation for sold out resorts at Walt Disney World is demand. Since last summer, we've been warning ad nauseam of  "Revenge Travel" at Walt Disney World in 2021. People postponed travel last year have made up for lost time–and have been making it rain.
In addition to this, there's the World's Most Magical Celebration. Walt Disney World's 50th Anniversary and the holiday season add a wrinkle to pent-up demand among WDW fans, many of whom postponed and rescheduled trips specifically to the last 3 months of the year. A lot of longtime fans and families are planning years-in-the-making "homecoming" trips during that window.
It is worth noting that Walt Disney World saw an attendance slow-down early this fall, with the normal off-season being compounded by cancellations. The primary driver of this was Florida's record case numbers and Walt Disney World's reinstated indoor mask rule.
Many of you have hoped/speculated that price increases were a contributing factor. We repeatedly contested this, pointing to higher prices both before and after the slowdown. (It was more expensive to visit in July, and will be more expensive to visit in October–both will see dramatically higher attendance and occupancy than August/September.) In short, we've warned that the current trend of low crowds was likely to end with the kickoff of the World's Most Magical Celebration.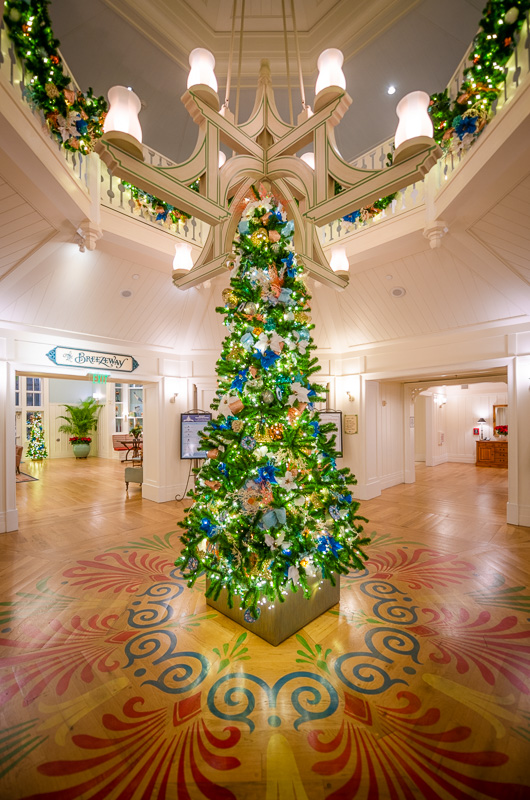 With that said, we also have spoken extensively to various travel agents and third party vendors who offered anecdotal insight into booking and cancellation trends. Many of them told us that they were seeing cancellations not just in the near-term due to Florida's numbers or the reinstated mask rule, but through the end of the year.
This has led us to speculate that cancellations could give some "breathing room" to crowds in October through December 2021, too. Even a 10-20% pullback would still mean Walt Disney World would be incredibly busy, but perhaps some 7/10 or 8/10 days instead of 90 days of 10/10 crowds.
However, if resort availability is a good barometer for crowds at Walt Disney World, it would seem that no such pullback for the holiday season is going to happen…or is it?
One thing we've looked at in the past year to project demand and attendance has been Disney Park Pass reservation bookings. If we continued to go by that for the next three months, the expectation would be low crowds since every single day is green through the end of 2021.
However, these Park Pass reservation calendars are now virtually worthless for gleaning anything about crowds. Park capacity is no longer capped to any meaningful degree, so the only days when reservations won't be available going forward are the worst of the worst days.
We're not talking 10/10 days–more like the busiest 5% of those 10/10 days. Those are pretty rare, and even weeks that will be that busy (Thanksgiving, Christmas, and New Year's) are currently green because most normal people aren't even thinking about booking theme park reservations yet. So this sea of green tells us absolutely nothing about crowds, attendance, or resort occupancy.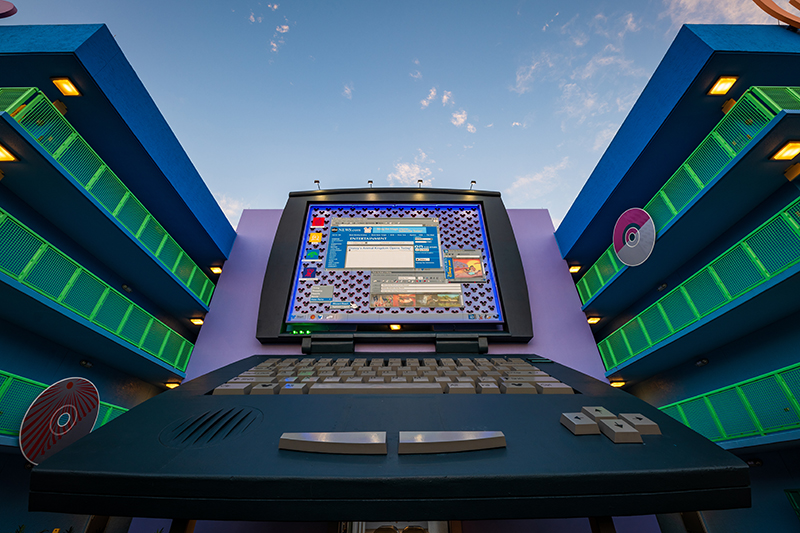 While Walt Disney World is not capping park attendance in any meaningful way, it's possible this is occurring at the resorts. If this is happening, it's not a vestige of physical distancing. (That might have caused Disney to underbook some hotels this spring and early summer due to excessive wait times for pools, transportation, food courts, and other amenities. All of those are non-issues at this point.)
One issue that does persist–at least for some key resort roles–is staffing.
As we've mentioned recently, Walt Disney World has turned a corner on its staffing shortages. The College Program's accelerated resumption and Walt Disney World's aggressive hiring blitz are now paying off. Tons of new employees have gone through Traditions training and been assigned to locations around Walt Disney World in the last few months.
These new Cast Members have been working for a few months, and now have the knowledge, skills, and comfort level necessary to make an impact. As these fresh faces have learned on the job, Walt Disney World no longer feels short-staffed in the parks or most restaurants. In short, things have improved.
However, this is not true across the board. Walt Disney World continues to hold job fairs, and is offering hiring bonuses and higher pay for certain roles. In particular, Walt Disney World has had ongoing and significant shortages for housekeeping and bus drivers.
To remedy the bus driver shortage, Walt Disney World has contracted with a third party coach bus company (hence all of the Academy buses around the complex for the last several months). In an attempt to attract more housekeepers, Walt Disney World is offering $1,000 hiring bonuses for those openings.
Both of these staffing woes would directly impact operations, occupancy, and the guest loads that resorts can accommodate. In particular, Disney can't fill every resort room every night if there aren't enough housekeepers to turn them all over by check-in time.
That's not to say this is happening–or that it's occurring across the board–but it's a possibility. It's possible that we're wrong and some or all hotels at Walt Disney World are booking to full capacity. Demand could be so strong that hotels are simply selling out all of their rooms, with no deeper explanation. We haven't heard any credible rumors of occupancy rates–only rumblings of room inventory being held back.
October 22, 2021 Update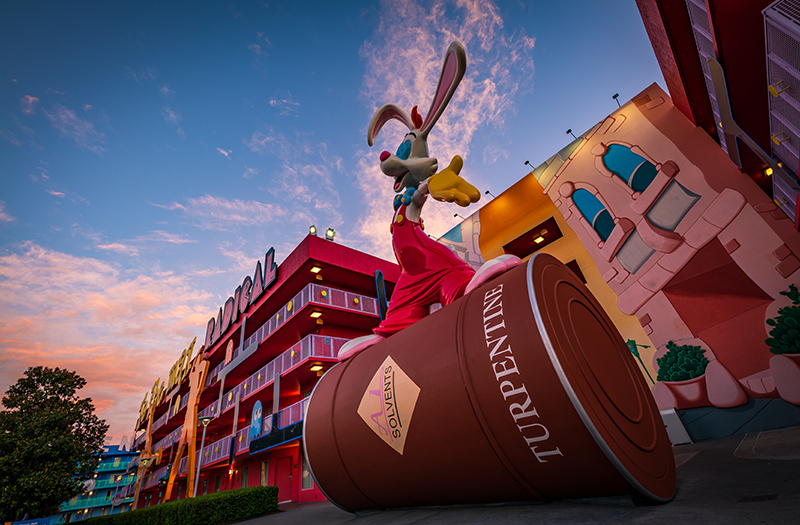 We now have indirect confirmation that this is happening, as Walt Disney World is blocking one-night stays between now and December 5, 2021. This unofficial restriction applies to online reservations and those booked over the phone for room-only hotel reservations.
It does not apply to Disney Vacation Club bookings, nor does it apply to vacation packages such as those including theme park tickets may still be reserved for a single night. We've confirmed this with Cast Members via phone at reservation centers, and ourselves online. Take a look at the difference in availability.
Here's December 4-5, 2021: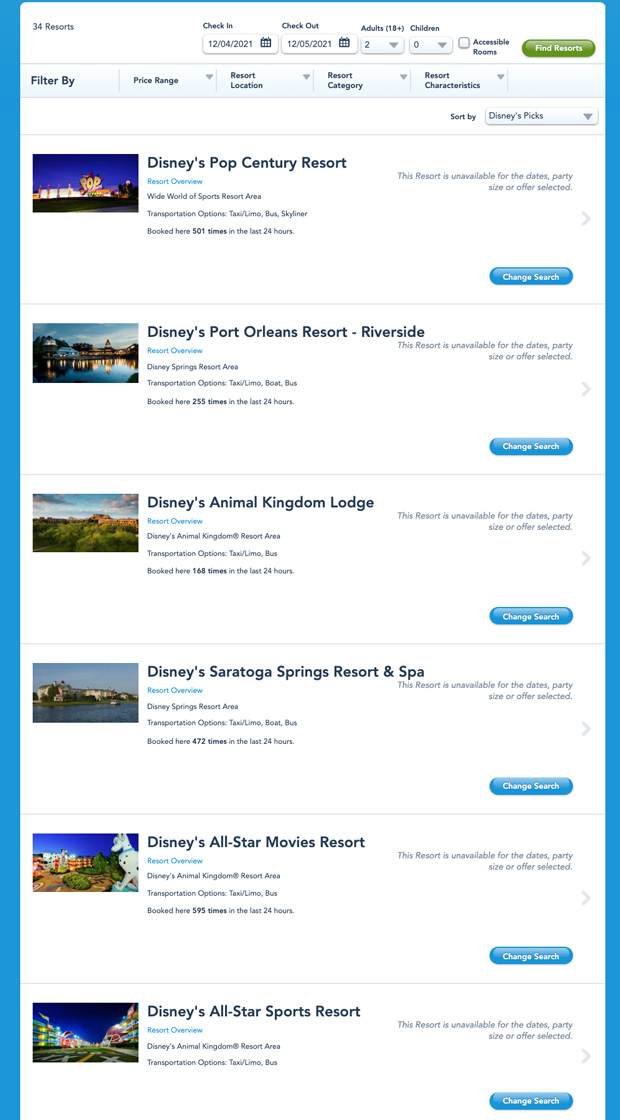 As you can see, there's absolutely nothing available for a one-night stay.
Now, let's take a look at December 3-5, 2021: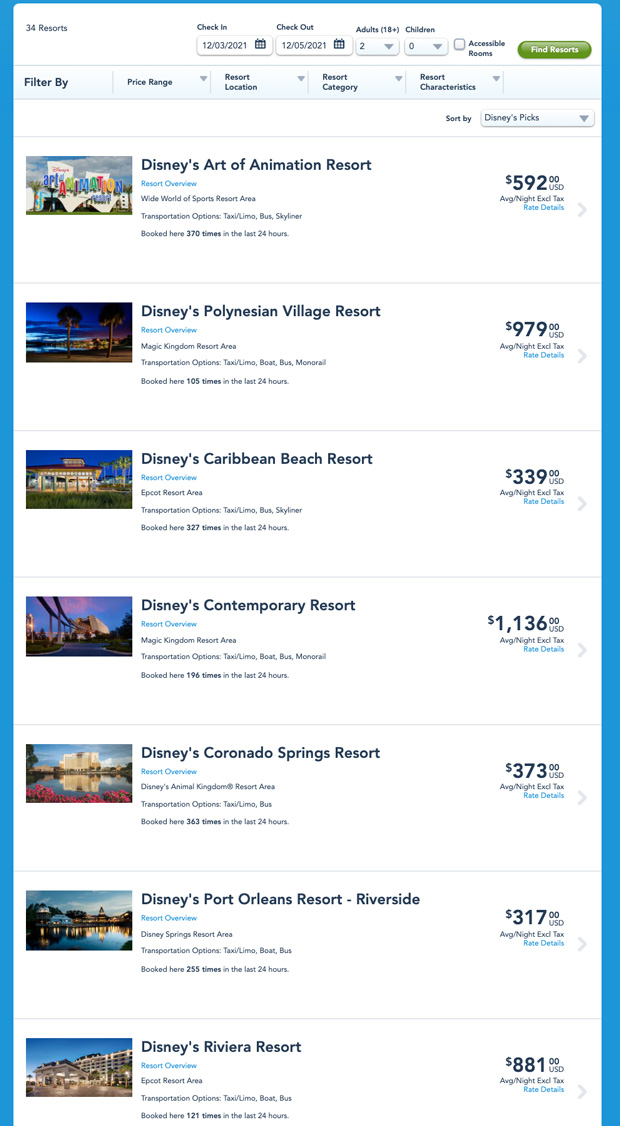 Magically, a ton of resorts now have openings, albeit at some pretty exorbitant price points. It should go without saying, but there's no logical reason why more options would be available when expanding the search to additional nights–it must be a restriction.
Note that this policy is not reflected anywhere on DisneyWorld.com. Normally, when there's a minimum length-of-stay required (usually to take advantage of a certain discount), it's expressly stated in terms and conditions. This is more an impediment to booking than it is a hard and fast rule.
To confirm the informal policy ends on December 5, here's a look at single-night availability for December 5-6, 2021: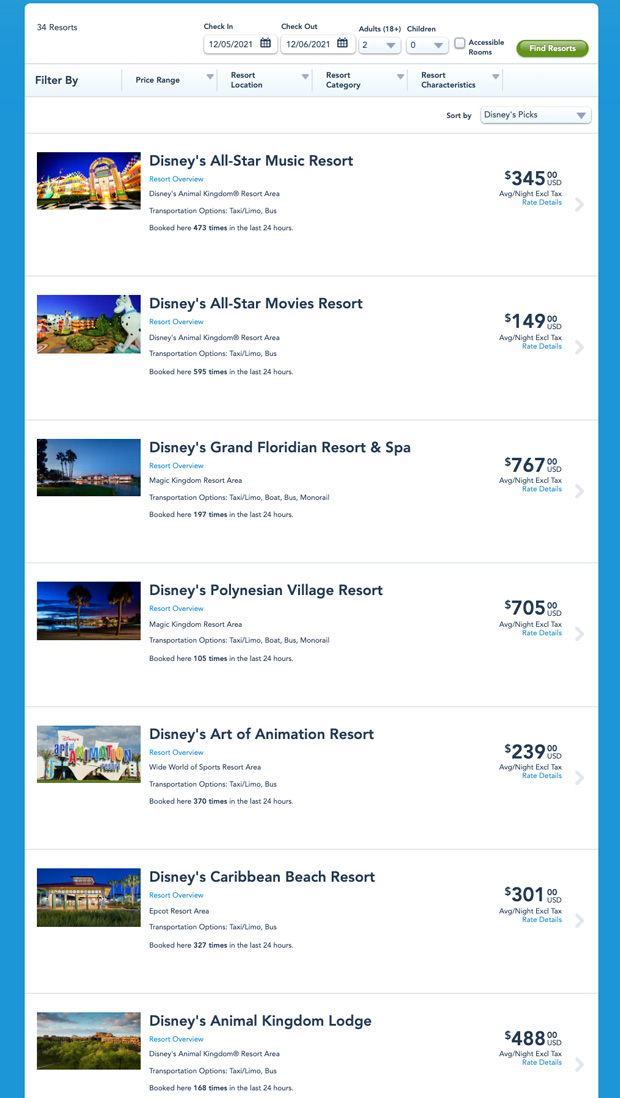 If you're planning a quick getaway before December 5, this is pretty easy to circumvent. Simply book a two-night stay and call to modify the reservation to cancel one of the nights. There's no actual rule preventing this from being done, so you shouldn't run into any issues. It's just a bit of a pain and an unnecessary step to discourage 1-night bookings.
As for why this is happening, our best guess is the aforementioned housekeeper shortage. It's a lot of extra labor to turn over rooms from one-night stays.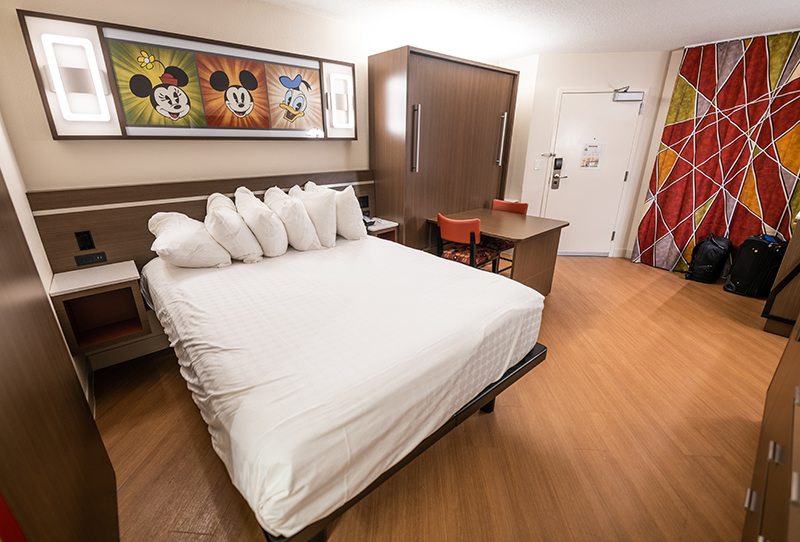 Another thing that seems to lend credence to these rumblings is the indefinite delay of All Star Sports' reopening. Officially, Walt Disney World is postponing this hotel's return to "take the opportunity to refresh the Sports theme area."
It's true that All Star Sports is getting the same new rooms that have debuted at All Star Movies and Music before it. However, that has been the plan for years. And by various accounts, this has occurred during the closure.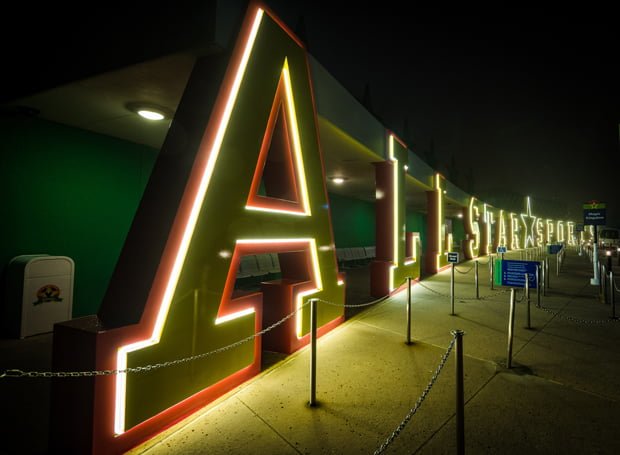 We cannot independently confirm that the All Star Sports room update has or has not happened. Only that it stands to reason that Walt Disney World would've either finished the project or paused it if all hotels truly were sold out and no other problems existed. Disney would not leave money that on the table, knowing it could easily fill up All Star Sports if this were simply a matter of supply and demand.
Strong bookings for October through December are nothing new, and it's hardly unprecedented for Disney to pause hotel projects in order to fill more hotel rooms (they did exactly that with the All Star renovations project back in 2019). What has potentially changed that would explain the closure's extension is demand trending downward and/or persistent staffing shortages precluding the hotel's return.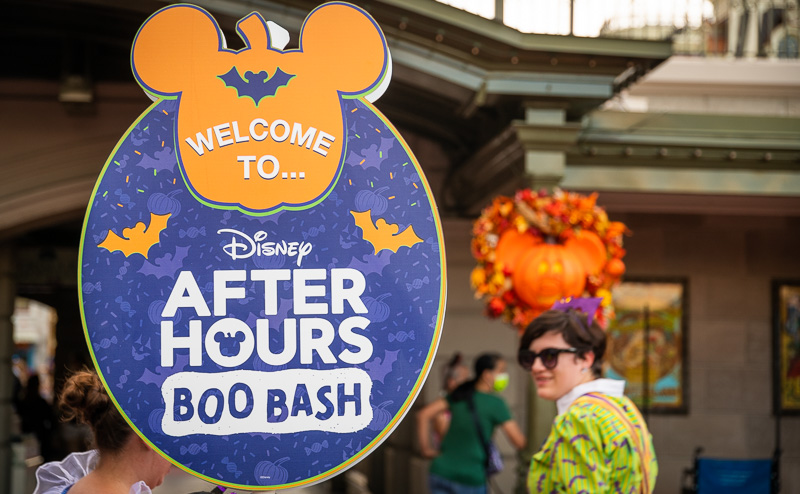 Another possibility to explain the sold out resorts is that cancelled vacation package reservations are not automatically returning to the online booking system. We're getting into highly speculative territory here, but this is exactly what has happened with Disney After Hours Boo Bash tickets.
There have been lots of cancellations for this special event, and rather than those tickets returning to the online booking system, they're sold same-day at Magic Kingdom.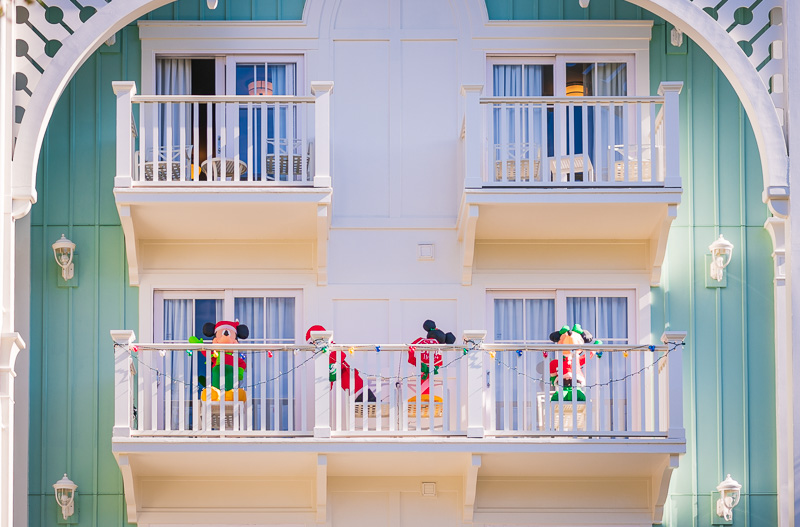 The circumstances are very different, but the same might be occurring with cancelled room reservations. That's one way to explain why hotels remain "booked solid" despite vacation cancellations piling up. While theoretically possible, this doesn't pass the smell test for me. (Then again, various oddities with DisneyWorld.com's booking system don't pass the smell test for me, and yet are very true.)
It's one thing to sell cancelled Boo Bash tickets day of–they'll still sell out at the same price and it'll be perceived as a guest courtesy among visitors desperate to attend. There's no directly analogous scenario for unsold hotel rooms.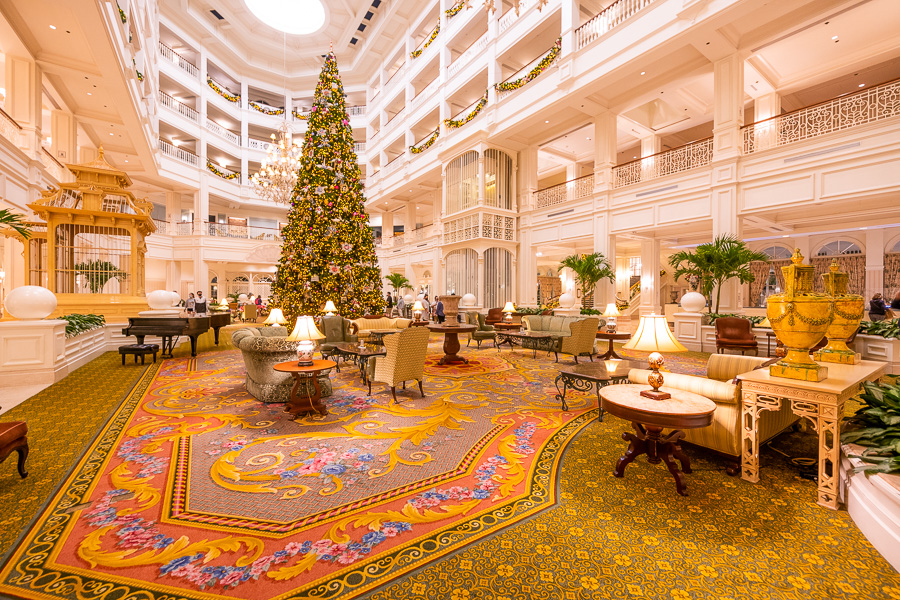 That's not to say there are no alternatives to unload unsold hotel rooms. For the last several years, the company has used Hotwire Hot Rates and Priceline Express Deals for Last Minute Walt Disney World Hotel Discounts. This has allowed Disney to quietly fill resorts with semi-opaque discounts that are only accessible to savvy deal hunters rather than the general public.
Given the unprecedentedly weak Holiday 2021 Room-Only Discounts, that might be the route Walt Disney World is going. Something pretty similar happened last year, with an expansion of PIN or Unique Offer Codes, digital bounceback deals for select resorts, and other targeted deals. This allows Disney to incentivize hotel stays among those least likely to plan a trip without the offer, while not "unnecessarily" releasing a wide discount or refunding money on a previously-booked stay for those who would visit regardless.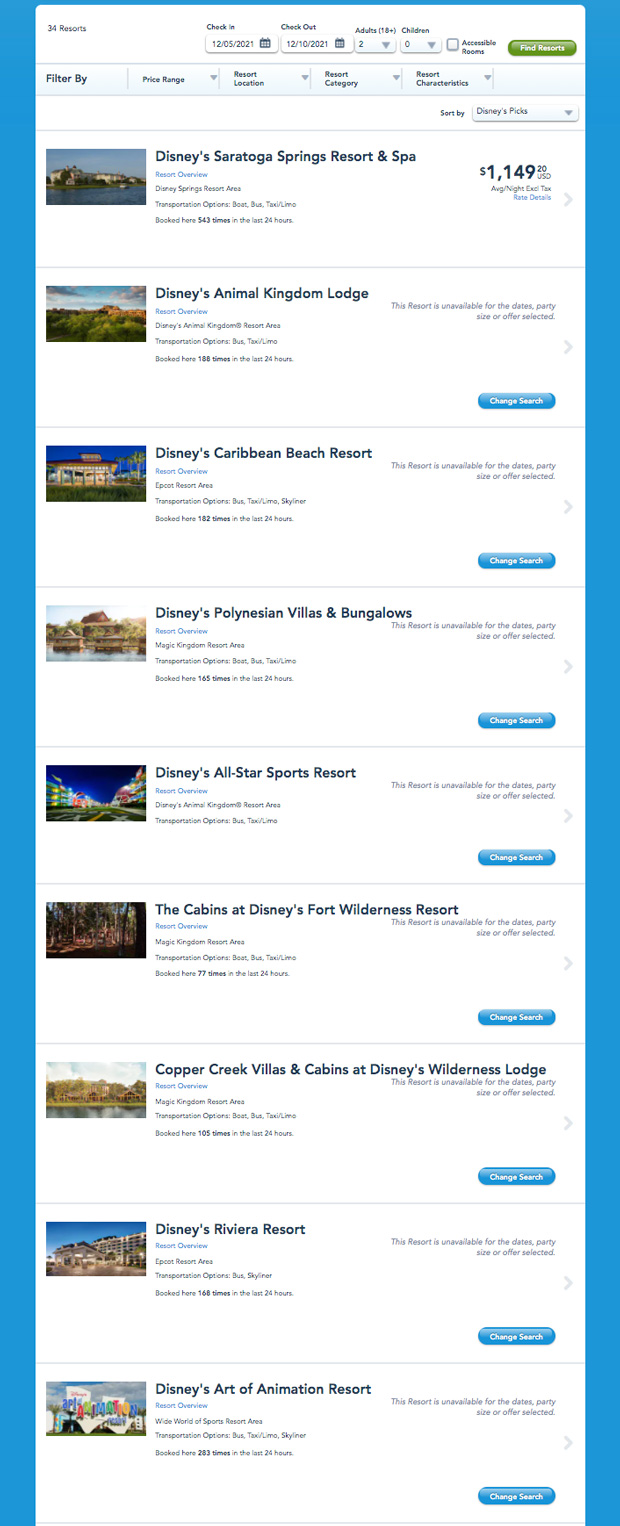 When trying to assess "real" demand levels, it's also worth point out that the lack of availability often does not extend to third party resorts to nearly the same degree. Sure, there are the dates when the price of the Swan & Dolphin or Four Seasons randomly skyrockets to absurd territory, but that's not all that abnormal.
There are plenty of dates–like the first week of December–when there's no availability at Disney-owned hotels (my bad–Saratoga has one option for over $1,000 per night) but there's no shortage of reasonably priced third party alternatives.
Suffice to say, if Walt Disney World doesn't have hotel availability or the rack rates you're seeing are too pricey or beyond your comfort zone, consider booking a refundable rate at third party properties.
We're seeing availability at the Swan & Dolphin, Bonnet Creek, Disney Springs, Grand Cypress, Universal, and Flamingo Crossing hotels. (If you haven't had Flamingo Crossings on your radar before, it might be worth considering. Several hotels have opened in the last year, Walgreens opened a week or so ago, and several other locations will open by Thanksgiving.)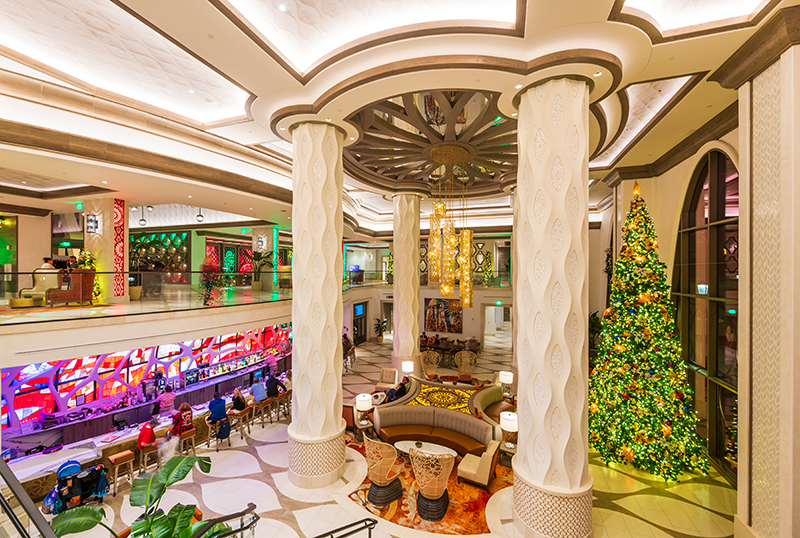 Ultimately, this post raises a lot of questions but doesn't offer many answers. Are the "fully booked" hotels 100% sold out of rooms or are they capped at some lower level? We don't know. Will Walt Disney World release more room inventory if staffing improves? We don't know. Are the sold out hotels a harbinger of crazy-crowded parks from October through December or are raw numbers lower? We don't know. What's up with Disney Park Pass reservations and off-site hotels? We don't know.
Basically, we have a bunch of speculation and suspicions with varying degrees of credibility. Some of this will end up being partially accurate, some will not. It's probably safe to say that some amount of room inventory is being and will be held back for some reason. Moreover, that in-park crowds and wait times will be high–but not fully reflective of what you'd experience with all on-site hotels actually being sold out. However, we've noticed a recent tendency among readers to (sometimes significantly) overestimate crowd levels, so perhaps it's better if you go into October through December expecting worst-ever crowds and end up being pleasantly surprised if your perception is anything lower than that.
Planning a Walt Disney World trip? Learn about hotels on our Walt Disney World Hotels Reviews page. For where to eat, read our Walt Disney World Restaurant Reviews. To save money on tickets or determine which type to buy, read our Tips for Saving Money on Walt Disney World Tickets post. Our What to Pack for Disney Trips post takes a unique look at clever items to take. For what to do and when to do it, our Walt Disney World Ride Guides will help. For comprehensive advice, the best place to start is our Walt Disney World Trip Planning Guide for everything you need to know!
YOUR THOUGHTS
What do you think is driving the availability issue at Walt Disney World? Do you suspect Walt Disney World is holding back rooms, or booking every resort to 100% and that's just how high demand is right now? Think the housekeeping or other staffing shortages help explain the problem? Have you cancelled a trip for October through December? How do you expect the hotel inventory problem to play out? Do you agree or disagree with our commentary? Do you agree or disagree with our advice? Any questions we can help you answer? Hearing your feedback—even when you disagree with us—is both interesting to us and helpful to other readers, so please share your thoughts below in the comments!