Fall means a few things: no more oppressing heat, not yet offensive cold, and a whole lot of happy people soaking up the glory of the season. Fall in New York is chock full of fun activities to do in the city or on a day trip upstate. 
If you're in the mood to beat the city crowds, day trips to Storm King Art Center, Stone Barns Center for Food and Agriculture, or an apple picking adventure at Fishkill Farms await you with open arms. 
Or, if you'd rather flex your competitive muscle, there's no better way than to lace up a pair of sneakers and hit the pavement during the annual New York City Marathon. More of a spectator? Have no fear: it's much simpler to grab a couple of tickets to watch one of the hometown football teams put a beating on a visiting rival. 
Below, you'll find ten great ideas for activities to do in New York City this fall. 
---
---
Photo courtesy of New York City Marathon
More than two million spectators press against the barricades or crowd into local pubs to experience the staggering crowd of runners take on five bridges and five boroughs in the New York City Marathon. For those die-hard endurance fans, Tavern on the Green at the finish line features a live broadcast with access to athlete tracking while enjoying a gourmet breakfast and lunch overlooking the last dash. The course winds through many colorful, ethnically diverse neighborhoods, passes over bridges and on streets pockmarked with potholes before ending in beautiful Central Park. If you're interested in running but haven't qualified in a previous race, consider running for charity, which guarantees your entry.
Recommended for Things to Do in Fall because: It's an annual celebration of athleticism that gets the whole city fired up.
Andrea's expert tip: Download the marathon app to track your favorite runners.
Read more about New York City Marathon →
---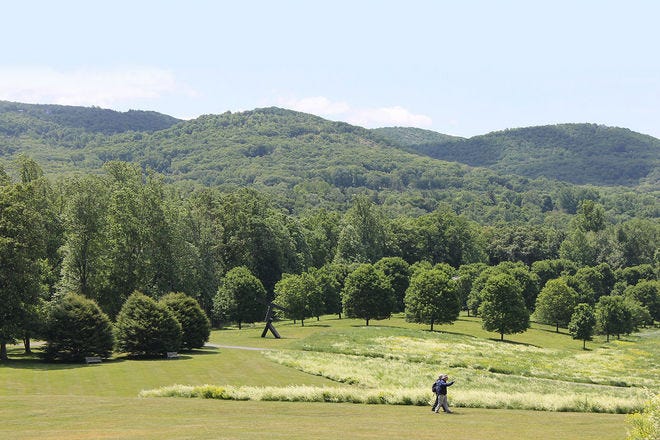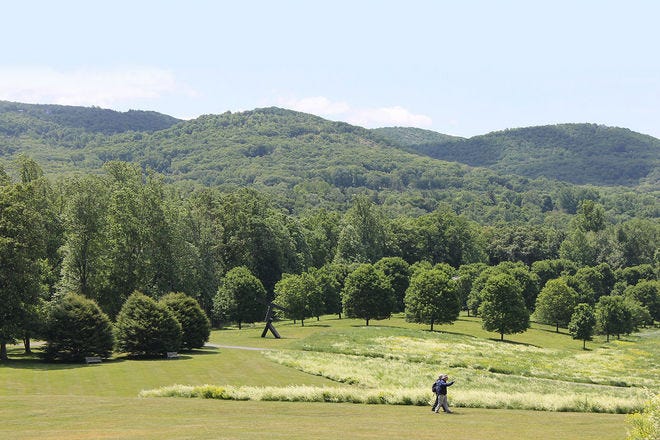 Photo courtesy of Storm King
With over 500-acres of sprawling landscape, Storm King Art Center is not your typical art museum. Located in New York's Hudson Valley, visitors experience large-scale sculptures under an open sky, rather than a stuffy gallery. The dramatic landscape includes farmed fields, natural woodlands, lawns, native grasses, wetlands, and water, so it's not just a feast for the eyes but also an adventure for your body. The vast, open spaces provide the perfect backdrop for a lazy weekend day wandering the grounds and admiring the massive pieces. Just be warned: the secret's out on Storm King, so unless you can visit during the weekday, expect plenty of other visitors standing in the way of your Instagram shots.
Recommended for Things to Do in Fall because: It's a unique environment to experience art and an easy trip from the city.
Andrea's expert tip: If you can visit on a weekday, the crowds are thinner.
Read more about Storm King →
---
Photo courtesy of Stone Barns
Many people have heard of Dan Barber's Blue Hill, but did you know there's a spectacular farm that supplies the restaurant? In fact, the team at Stone Barns is an exceedingly talented bunch that's transforming the food industry as we know it. Luckily, the farms are open to the public and make for an excellent weekend getaway that's just a stone's throw from the city. On a visit, you can walk the fields, explore the greenhouse, and talk with a farmer to get the scoop on what's getting planted and how this innovative place is shaping the future of farming.
Recommended for Things to Do in Fall because: It's an ideal day trip from the city and an impressive operation that'll leave you inspired.
Andrea's expert tip: Check the events calendar for a robust event series all year long.
Read more about Stone Barns Center For Food And Agriculture →
---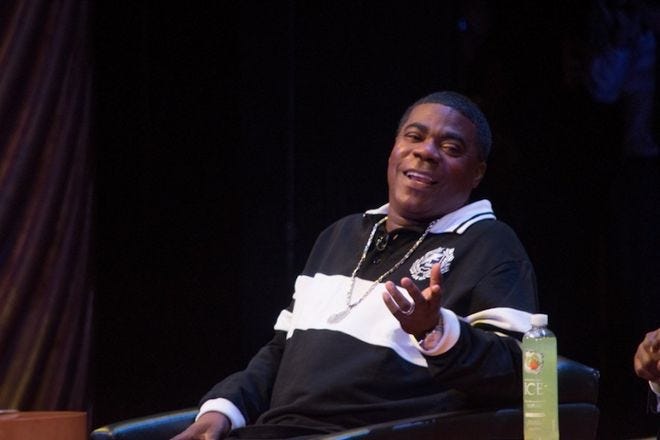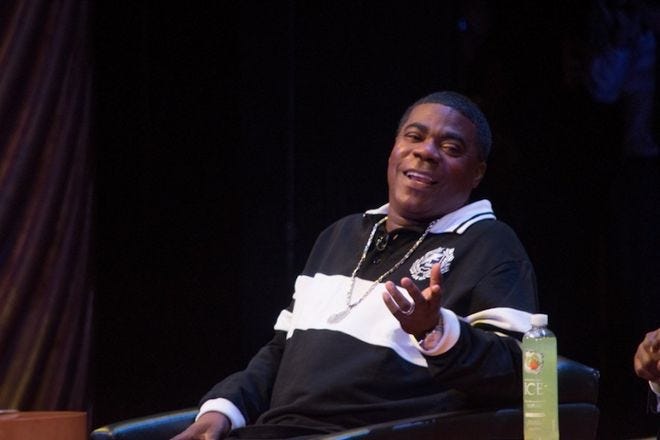 Photo courtesy of NY Comedy Festival
New York is where many up-and-coming comedians cut their teeth, so it makes sense that one of the world's most revered comedy festivals would call the city home. Every fall, the funny descends in venues across the city to light up the stage and leave everyone in the audience with a belly laugh. This year, there's over 100+ shows, 200+ comedians and 7 days of laughs for you to be a part of. The shows start on November 4 and run through November 10, so grab your tickets now, as the top acts like Norm MacDonald, Stephen Colbert and Bill Maher are sure to sell out.
Recommended for Things to Do in Fall because: Everyone needs a good laugh before the frigid cold sets in.
Andrea's expert tip: Search the website by day or comedian so you don't miss out on any of the action.
Read more about New York Comedy Festival →
---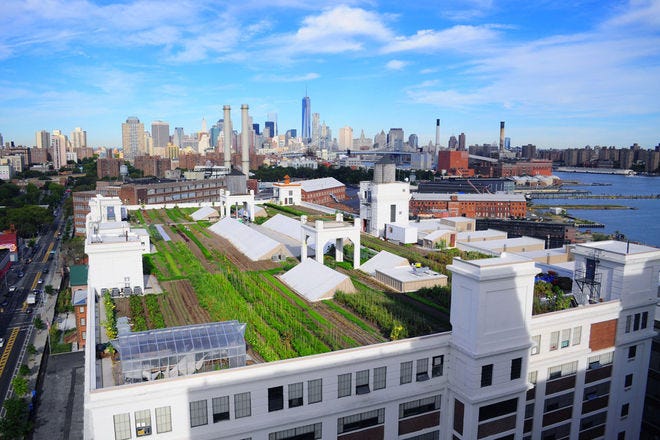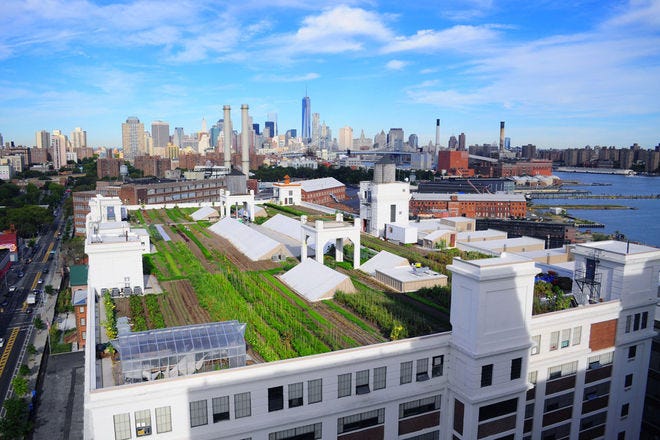 Photo courtesy of Brooklyn Grange
The OG of urban farms, Brooklyn Grange is a well-oiled machine that's a delight to visit. They host weekly guided tours and open houses from May-October, in addition to a robust event series that includes Monday evening yoga and farm dinners. For a more hands-on experience, you can join one of their workshops where you can learn how to paint with watercolors, or get the inside scoop on how to model an urban agriculture business of your own. While the farm is open year-round, it's summer and fall where they really shine, so dust off your gardening boots and make a day of it.
Recommended for Things to Do in Fall because: Brooklyn Grange is a stunning example of how successful an urban farm can be.
Andrea's expert tip: Check the events calendar and buy tickets in advance, as they sometimes sell out.
Read more about Brooklyn Grange →
---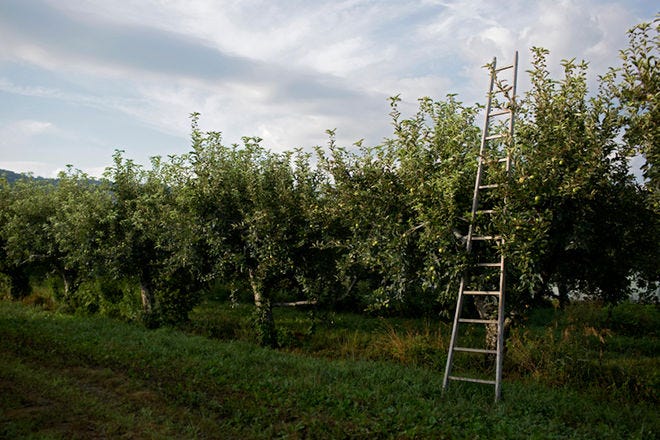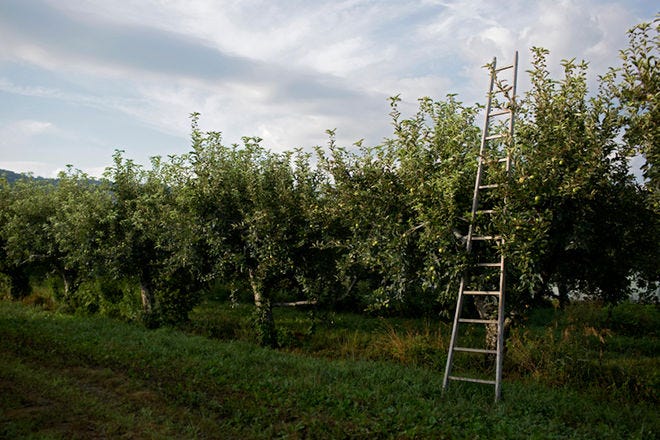 Photo courtesy of Fishkill Farms
A little bit farther from the traditional apple picking spots, Fishkill is accessible only by car. That said, if you can swing the transport logistics, it's an idyllic place to spend an afternoon. Fishkill Farms is an organic, family-owned farm that's a regular at NYC farmer's markets, but visiting the property yourself is a special treat. Along with a farm store, they've also set up a cider garden where they're pouring up housemade alcoholic ciders over stunning views of the rolling fields. Once you're well-lubricated, you can grab a basket and hit the land to collect everything from apples and peaches to pears, sunflowers and other veggies.
Recommended for Things to Do in Fall because: Apple picking marks the change of the season and Fishkill is the perfect place to do it.
Andrea's expert tip: Arrive no later than 5 PM to get in on the pick-it-yourself action. The farm store is open until 6.
Read more about Fishkill Farms →
---
Photo courtesy of NYCGO_Marley White
The 800-acre Central Park burst out of the minds of urban visionaries and today holds a place as one of the best parks in the world. Joggers, nature lovers and bikers use the park daily. Kids young and old enjoy skating at Wollman Rink, visiting the Central Park Zoo, and riding the Friedsam Memorial Carousel. Sheep Meadow and the Great Lawn host free live performances by The Metropolitan Opera and the New York Philharmonic. Delacorte Theater sets the stage for Shakespeare in the Park; while SummerStage takes over Rumsey Playfields. Join walking tours around the North Woods, a 40-acre forest smack in the city, or do a few laps on your own.
Recommended for Things to Do in Fall because: It's the iconic urban oasis and a great place to watch the leaves change colors.
Maria's expert tip: Take a map with you – it's easy to get lost.
Read more about Central Park →
---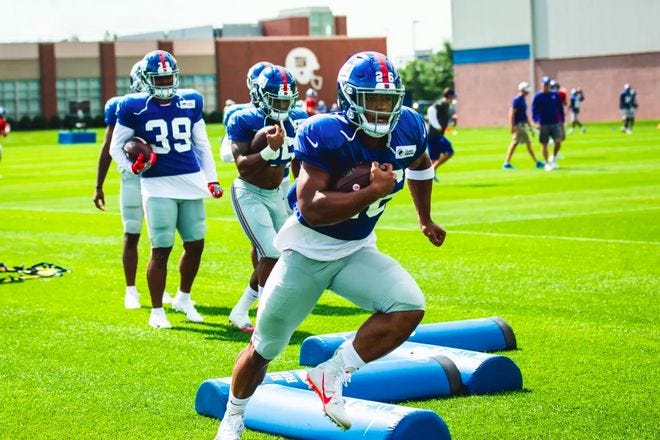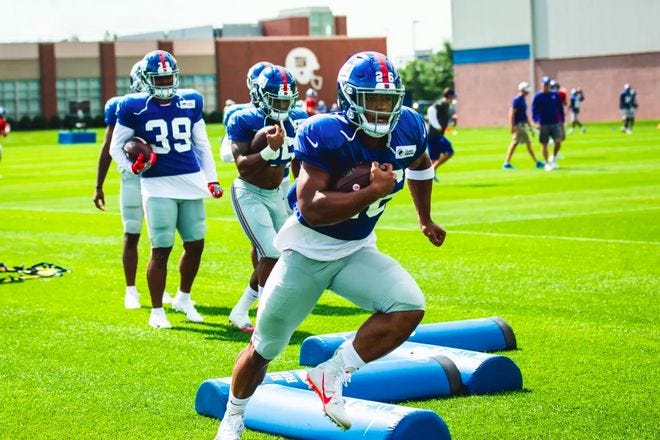 Photo courtesy of NY Giants
Nothing quite says fall like football season, and lucky for you, there's two hometown teams to root for. The New York Giants and the New York Jets both call the city home, so you'll have to do some digging and figure out which team ignites your competitive edge. If you can't decide, it could come down to something as simple as style: do you look better in green (Jets) or blue (Giants)? Either way, heading out to a ball game, putting back a couple of brews and screaming your head off is a great way to spend the day with friends.
Recommended for Things to Do in Fall because: Few things let you know it's fall like a hometown football game.
Andrea's expert tip: Arrive early for the tailgating festivities in the parking lot.
Read more about New York Giants →
---
Located in Washington Heights (a northern neighborhood far from Manhattan's frenetic pace, but still an easy trip on the train), the Cloisters contain all of the Metropolitan Museum of Art's medieval collection. In addition to the exhibitions within, the grounds of the Cloisters are an attraction unto themselves. Modeled after a monastery, the grounds contain four reconstructed cloisters, each with sculptures, fountains, and artwork donated by New Yorker art barons like the Rockefellers. Highlights include the rose marble fountain in the Saint-Michel-de-Cuxa Cloister, and the Trie-en-Bigorre Cloister, or Unicorn Tapestries Hall, which holds an impressive collection of 15th- and 16th-century tapestries.
Recommended for Things to Do in Fall because: You feel like you've completely left New York, even though the train is just steps away.
Andrea's expert tip: In warmer months, pack a lunch and precede your art crawl with a picnic in the adjoining Fort Tryon Park, a 67-acre state park overlooking the Hudson and Harlem Rivers.
Read more about The Cloisters →
---
New York is home to the Staten Island and Bronx Botanical Garden, but locals will tell you that the Brooklyn Botanic Garden is the spot to be. 52-acres of greenery located adjacent to Prospect Park, the Garden was founded in 1910 and features a Japanese pond garden, an herb garden and a native flora garden. Closed on Mondays, the Garden is open until 4:30 PM every other day, and visitors should check the website for any special event notifications. Regulars say that the cherry blossom festival in mid-May is worth the trek from just about anywhere, but if you're unable to make it then, the garden is fully in bloom and wonderful for viewing through mid-fall.
Recommended for Things to Do in Fall because: It's a quiet sanctuary of beauty in the heart of Brooklyn.
Anjali's expert tip: The Garden lifts the ticket price certain days of the month. Google «free admission to Brooklyn Botanic Garden» to check upcoming dates.
Read more about Brooklyn Botanic Garden →
---


Más información en la Fuente de Noticias