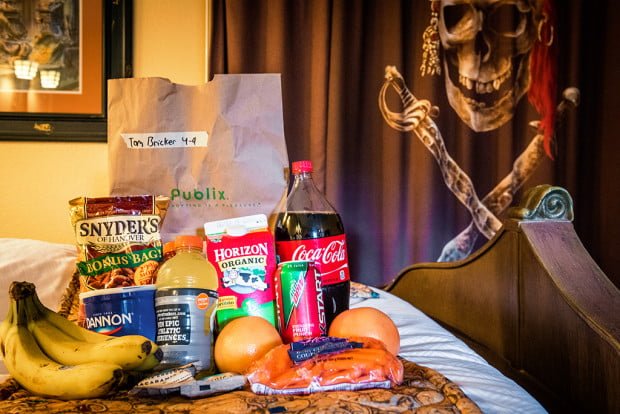 Want groceries for your Walt Disney World vacation? Using a delivery service is a money-saving way to get snacks and foods brought to your hotel. This post offers tips, info, and a comparison of Garden Grocer, Amazon Prime Now, Walmart+ or Ubering to Target, Trader Joe's, Whole Foods, or Publix. (Updated December 5, 2021.)
Note that even though Walt Disney World resorts have reopened with new health safety measures and protocol, grocery delivery is still allowed. Hotels still allow bell services and the front desk to accept groceries (depending upon how they're ordered/shipped), with the same procedures and rules as before. See below for more info on all of that.
In fact, we are recommending grocery delivery at Walt Disney World more than ever. There are several reasons for this, but suffice to say, one of the most frustrating aspects of visiting right now is dining. We'll explain why below. For this reason, we recommend using Garden Grocer, Amazon, Walmart Plus, nearby convenience stores or grocery delivery for inexpensive breakfast, beer, fruit, vegetables, and other things typically sold for a large mark-up by Disney…
As for why this is such a strong recommendation right now, some Walt Disney World restaurants are still closed. While the vast majority of restaurant are open, there are very few that are seating all tables or operating at 100% capacity. Both of these factors make Advance Dining Reservations more difficult to score than normal. There's also a staffing shortage at Walt Disney World, so everything takes more time–whether you're doing a sit-down meal or trying to Mobile Order at a counter service restaurant.
On top of that, the imbalance of dining capacity and demand has resulted in the Disney Dining Plan being temporarily unavailable for much longer than originally anticipated. (If you're here wondering when it'll be brought back, we attempt to answer that in When Will the Disney Dining Plan Return?)
Then there's the issue of inflation, which has disproportionately impacted food costs. Menu prices at Walt Disney World were high before, but they've gone up even more in the last year. This is on top of everything else at Walt Disney World– prices have increased significantly across the board in the last couple of years. Just look at How Much Does a Disney World Vacation Cost in 2022?
As covered there, total vacation package prices are up by thousands of dollars since early last year. Naturally, many visitors want to trim their trip budget down a bit, and food costs are one of the easiest ways without compromising the quality of the experience.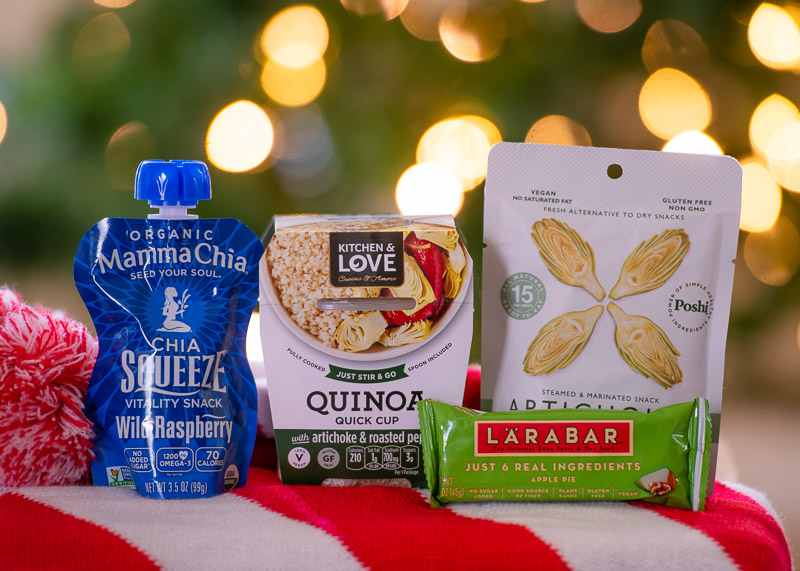 In fact, there are some ways that getting groceries can actually improve your Walt Disney World vacation. It can be easier to do breakfast in your room, as some parks are opening later and having nutrient dense groceries in your room can give you a healthy, energizing start to your day without making the trek to the food court. Another result of these limited park hours is larger crowds and longer waits at hotel food courts & restaurants, plus Disney Springs.
All of this means that grocery delivery will not just save you money, but also time and headaches. Even if you don't want to prepare full meals, we'd strongly recommend some basic snacks and simple items to tide you over so you can avoid the dinner-time rush crowds. Beyond doing grocery delivery, our single biggest dining recommendation right now is eating at off-hours. If you can eat breakfast in-room, take a snack with to the park, and eat "lunch" at 2 or 3 pm and "dinner" after 7 pm, you'll save a ton of time and frustration.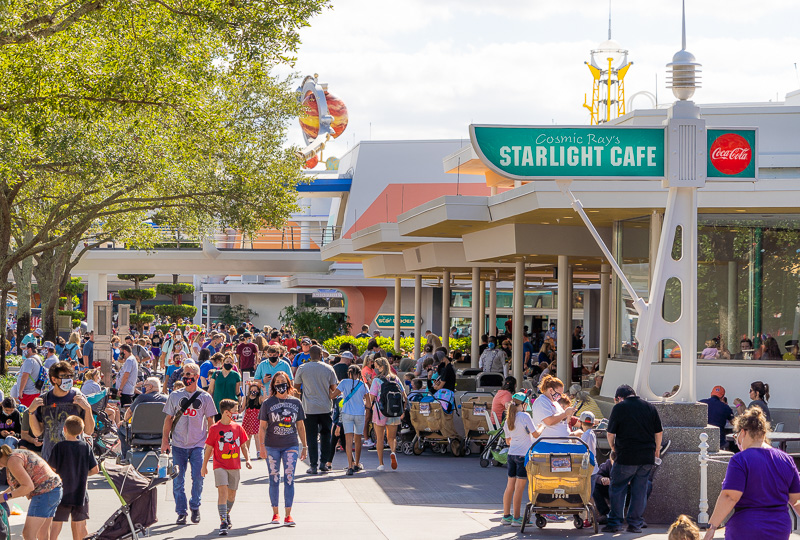 The absolute easiest way to buy groceries (aside from bringing them yourself in checked luggage) is to go to the gift shop in your Walt Disney World resort hotel. Every hotel has a limited selection of groceries, including refrigerated stuff. While a banana isn't actually $10, there is a substantial markup on everything in these shops.
These items are still cheaper than buying prepared items in the parks, and it's a nice option to have in a pinch, but you really shouldn't expect to go "grocery shopping" at your hotel. It's impractical from both a cost and selection perspective. Okay, let's take a look at some of the best options for getting groceries at Walt Disney World…
Grocery Delivery
For those unfamiliar with grocery delivery services, the gist of the service is that you go on their website, order from a preset selection of groceries (you can also make special requests that they typically fulfill) at prices that are slightly marked up meeting a minimum dollar requirement for the order, they go to Publix or Whole Foods and pick up the items, and drop them off at your hotel. It's basically what it sounds like: a personal grocery shopper.
Grocery delivery services takes the items you order directly to your hotel at Walt Disney World, leaving them with bell services (which refrigerates perishable items). For years, our recommended option and the one we used most regularly was by far Garden Grocer. That service is hugely popular with longtime Walt Disney World fans, DVC members, and more.
However, in the last year-plus, the competition has really stepped up…and Garden Grocer has seemingly become more expensive. (Or at least comparatively more expensive.)
Since it launched last year, we've come to really like Walmart Plus, which is basically the superstore's answer to Amazon Prime. A membership to Walmart+ costs $98 per year or $12.95 a month. However, you can do a free 15-day trial. There are several Walmarts that are convenient to Walt Disney World, so the service is typically pretty efficient. If you don't have a Walmart+ membership, you can also just order from the store's website or app and pay a delivery fee.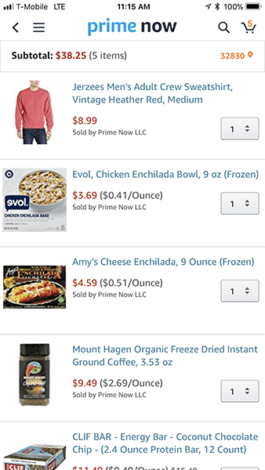 Another similar option is Amazon Prime Now. When ordering via the app or Amazon.com, you can have items delivered within 2 hours if you have a Prime membership–as of 2021 there's now a $9.95 delivery fee for items sourced from Whole Foods, but Amazon Fresh orders still ship for so long as they meet the eligible threshold.
We've found that selection is more limited via Amazon Prime Now than Walmart Plus, and prices are generally higher–especially if you're shopping at Whole Foods (but it's probably obvious that Walmart is cheaper than Whole Foods). With that said, Amazon offers tens of thousands of daily essentials including numerous dry foods and perishable items like deli meat, pizza, cheese, bread, juice, etc.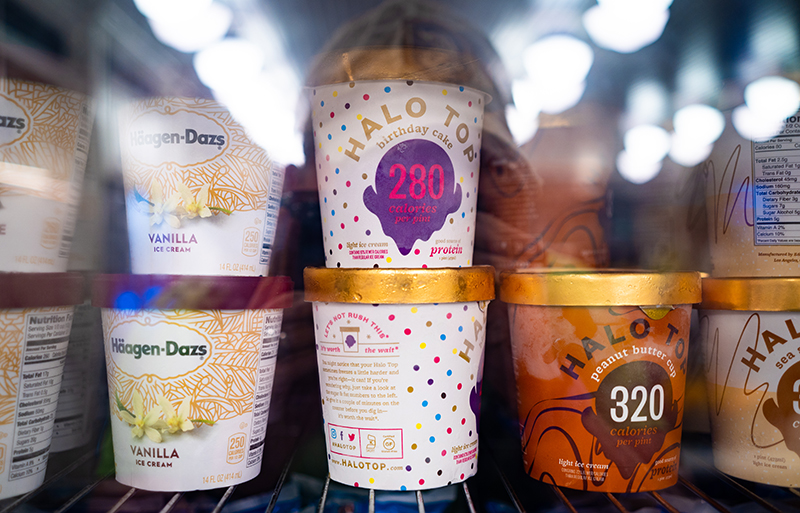 Then there's Garden Grocer. We have never been disappointed by Garden Grocer, and have always found their service to be top-notch. We really want to keep Garden Grocer as our top recommendation since they're locally owned and operated by a great time. Moreover, Garden Grocer has over a decade of experience dealing with Walt Disney World–so their team knows what it's doing.
However, the prices are simply cheaper via Walmart+ or Amazon. With that said, Garden Grocer can be more competitively priced if you order early and comparison shop. Ordering 60 days (or more) in advance saves you 10%, and ensures you a good selection of delivery times. Given that prices at Garden Grocer seem about 10-15% higher than in-store prices at Publix or Trader Joe's, this discount makes the service pretty close to "at cost" of doing it yourself.
In terms of what we order, carrots and grapefruit are go-tos for while we get ready, throwing a couple pieces of fruit in our bags to take to the park, and find this works really well. With a single banana, apple, or orange costing $2+ in the parks, this savings adds up quickly. It's also probably better "natural" energy than the copious amounts of caffeine I consume on any given day at Walt Disney World, too. If you drink, another great money-saving use of grocery delivery is for beer; for less than the cost of a single beer in the parks, you can get a 6-pack!
Orders are delivered to bell services at your hotel within the delivery window selected. When we've used the service, I sign up to receive both an email notification and a text message (optional) when the goods arrived. Our delivery experiences have been flawless. Groceries are picked up from Publix, and cold items were separated out and refrigerated by bell services at the hotel (so be sure to tip them).
Walt Disney World is now charging a $6 per package handling fee for each package that is received through the front desk or delivered to your hotel room. Previously, this package fee only applied to resorts with convention centers, but it is being extended to all hotels.
The good news is two-fold. First, if you pick up your order from bell services, there's still no fee (as that's not the front desk); it only applies if the order is delivered to your room. Second, the fee is still far less than you can expect to pay on mark-up on groceries at Walt Disney World gift shops.
Other Ways to Get Groceries at WDW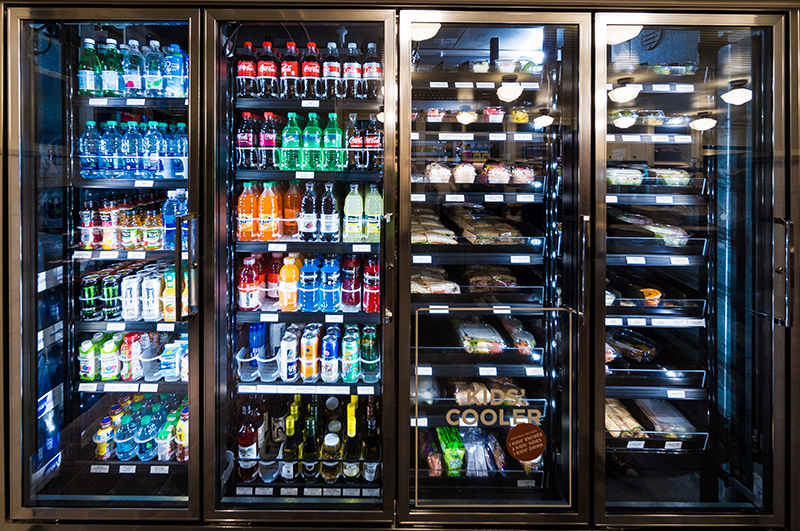 Now, onto alternatives. In addition to Garden Grocer, there are some other, similar services in Orlando. Four of those options are: Grocery Express, Kroger Grocery Delivery, Shipt, and Instacart. If you have a membership to any of these, you probably already know how they work and have your favorite. If you don't, there's no point getting one for Walt Disney World.
If you have a rental car, you might just go to the grocery store yourself–unless you want to save time. Even if you don't have a rental car, you might consider going yourself. Thanks to Uber, you can make a round-trip grocery run yourself for about $25-35 depending upon your Walt Disney World hotel, the store to which you go (see addresses below for closest location, and how long it takes you to shop.
For starters, use our Tips for Using Uber at Walt Disney World post as a primer if you're unfamiliar with Uber. Next, when you request an Uber, make sure to contact the driver immediately and inform them that you're doing a grocery run, to see if it's okay with them. Drivers will more likely be okay with this if you tell them they can drive around the parking lot while they wait for you (drivers are paid in miles and minutes, so if they sit parked waiting, they won't make much while you shop).
If you're a Whole Foods enthusiast or move at the speed of Big Al in a grocery store, and plan to spend 60 minutes getting to intimately know the place, you might just have one driver drop you off and then request another to pick you up. Most drivers don't mind passengers with groceries but, again, you might want to contact them to confirm (it doesn't take a detective to deduce that a pick-up at a grocery store is going to have…groceries, though).
If you're going to get groceries yourself, hit up Whole Foods (8003 Turkey Lake Road, Orlando, FL 32819), Publix (Regency Village Shopping Center, Vineland Avenue, Orlando, FL), SuperTarget (4795 W Irlo Bronson Memorial Hwy, Kissimmee, FL 34746) Target at Flamingo Crossings (204 Ruby Red Place, Winter Garden, FL 34787) or Trader Joe's (8323 West Sand Lake Road, Orlando, FL 32819).
The Target at Flamingo Crossings just opened for Christmas 2021, and it's one of many stores in that new development that has recently debuted or will open in 2022. This is a smaller store, but has a robust selection of groceries and booze (it primarily services College Program housing and area hotels). This is about 10 minutes from Coronado Springs, Animal Kingdom, or the All Stars. Although beyond the scope of this post, Flamingo Crossings is also an up-and-coming hotel district that we'd highly recommend.
Another option if you don't have a rental car and don't want to pay for Uber or a taxi is to hit up the Speedway gas station that's located within walking distance of the Swan & Dolphin, Disney's BoardWalk Inn (just outside the parking lot), and Yacht & Beach Club. If you're staying at the Swan & Dolphin without a car, this might be your best option as those two hotels no longer allow grocery delivery.
Selection is limited (…it's a gas station), but if you need to stock up on air fresheners and Rockstar energy drink, this is the place for you. The selection isn't quite that limited, and it's actually a good, low-budget option. I would strongly not recommend doing this unless you're staying at one of these hotels. You might look a little crazy carrying a bag of groceries on two separate buses en route back to your hotel, and frankly, you wouldn't just look a little crazy doing that, you'd be a little crazy going through all that hassle.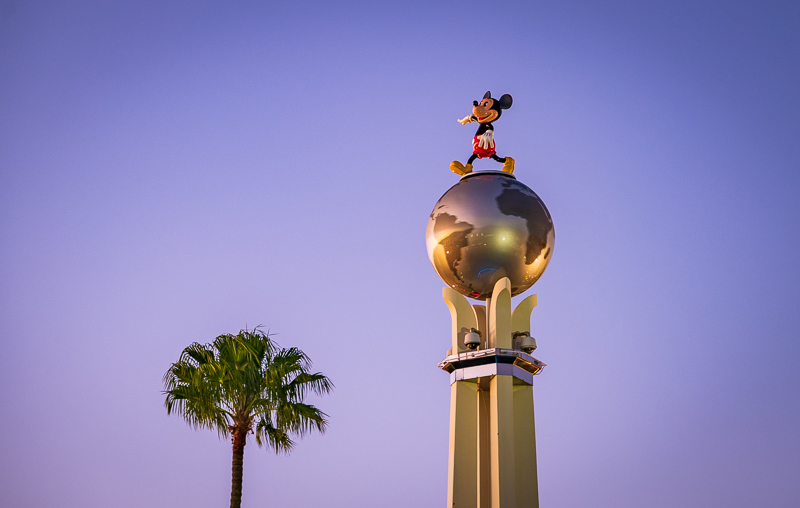 Shipping things to ourselves from Amazon or Amazon Pantry has been another option that has worked for us, too. Amazon is great if you're only looking for pre-packaged items. We've found beef jerky, energy bars, Starbucks VIA, and Gatorade mix packets to be some of the best things to get from Amazon. You might also want to check out what other snack items currently have coupons via Amazon. We have other suggestions in our What to Pack for Walt Disney World post.
In terms of the logical options, I think that about covers it. I say logical because there are likely some "out there" solutions like buying different snack items at each gift shop in World Showcase and spending $593 in the process, but that would defy logic. If you don't want to spend your limited time going on grocery runs, Amazon, Walmart Plus, and Garden Grocer are all good options. Alternatively, those with a rental car or willingness to use Uber and an extra hour or so to spare might consider going to one of the many grocery stores located about 10 miles off-site.
Planning a Walt Disney World trip? If you're interested in learning more about hotels, our Walt Disney World Hotels Reviews page is a good place to start. For where to eat, try out our Walt Disney World Restaurant Reviews page. If you want to save money on tickets or determine which type you should get, read our Tips for Saving Money on Walt Disney World Tickets post. Our What to Pack for Disney Trips post takes a unique look at unconventional things you should take on your trip. Once you arrive at the parks, our Walt Disney World "Ride Guides" are great for determining what to do and when to do it. For comprehensive advice, the best place to start is our Walt Disney World Trip Planning Guide for everything you need to know!
Your Thoughts…
How do you get groceries at Walt Disney World? What are your favorite items to order when you have groceries delivered to you? Have you had any positive or negative experiences with the grocery delivery services? We love to hear from readers, so if you have any thoughts or questions, post them in the comments!