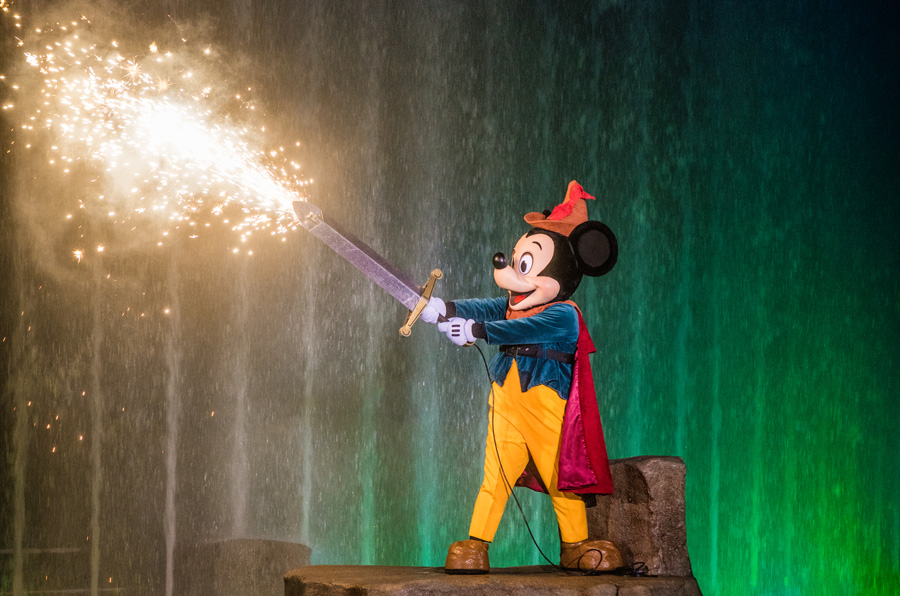 "When will Walt Disney World bring back ____?" and other questions about the return to normalcy, what's still closed, unavailable, and reopening are common. This offers an update on the Dining Plan, Fantasmic, Festival of Fantasy Parade, FastPass+, Annual Passes, restaurants, resorts, shows, and more. (Updated August 5, 2021.)
We're going to consolidate the answers to all of those frequently asked questions. We'll start with the "reminder" that Madame Leota is not employed by this blog, which is to say that we don't have a crystal ball. Circumstances are fluid and evolving at Walt Disney World.
Months ago, that was due to public health guidance continuing to change. Now, that concern still exists–and it wouldn't be surprising to see Disney pump the brakes given Florida's rising cases–but is not the biggest issue. Its place has been taken by woes in scaling up operations to meet pent-up demand, exacerbated by a widespread staffing shortage. These two things in tandem coupled with a faster-than-anticipated rule relaxation has created something of a perfect storm, with Walt Disney World playing catch-up…
That isn't to say predictions are pointless when it comes to Walt Disney World's return to normalcy. To the contrary, we're pretty proud of our post-reopening track record to date. We were mostly on the money with the return of fireworks, loosening of face mask rules, and have had a good run with restaurants & resorts.
Nevertheless, if you're looking for definitive answers, you're embarking on a fool's errand. Nothing is certain until it actually happens. Even an official announcement from Walt Disney World doesn't guarantee that, as the company has cancelled and postponed many plans already.
Basically, we're trying to manage your expectations, so you understand the nature of what you're about to read. Nothing is 100%, and some of these predictions have a confidence level far lower than that. While some are predicated upon reliable rumors, even those can be–and frequently are–wrong. There are competing plans, circumstances change, etc. With that out of the way, let's turn to the Q&A…
When will face mask rules end? 
Walt Disney World gradually relaxed its face mask policy at the start of summer before reinstating indoor mask rules late last month for everyone. However, we expect this rule to be much shorter lived than the rule was before.
See When Will Walt Disney World's Face Mask Rule End? for more commentary and predictions.
When will X resort or Y restaurant reopen? 
The good news is that every single currently closed hotel now has a reopening date between now and December 2021. See 2021 Walt Disney World Hotel Reopening Dates for details about Port Orleans Riverside & French Quarter, plus the All Star Resorts.
Additionally, most restaurants are now open, but some fine dining locations and a handful of other restaurants remain closed. For the status of specific locations in the parks and at the hotels, see List of Open & Closed Restaurants at Walt Disney World.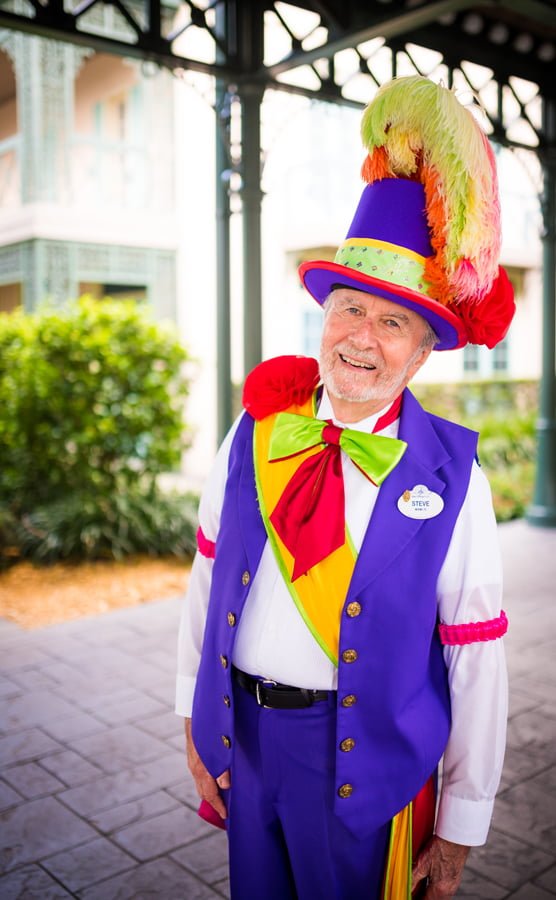 What's taking so long bringing things back?
Staffing. If you're wondering why Walt Disney World has been so slow to bring back something, there's a 90% chance that's the answer. (The other 10% is $$$.) There is more than enough demand to bring back everything at this point. The biggest impediment is that operational locations are short-staffed and ones that have yet to reopen need to hire and train new Cast Members.
This is hardly unique to Central Florida or Walt Disney World. You've probably seen similar stories on your local news about the hospitality industry having a tough time finding workers. We've also discussed it in countless articles. Nevertheless, it's worth reiterating once again for those who are new to the site.
There was a stretch of several months post-reopening when a lack of demand was the primary problem, but that ceased being the case by spring break. Pent-up demand is off the charts right now, and all health safety restrictions have been lifted. The primary limiting factor is a lack of Cast Members. Unfortunately, the company was caught off-guard by the speed of America's reopening and labor market realities.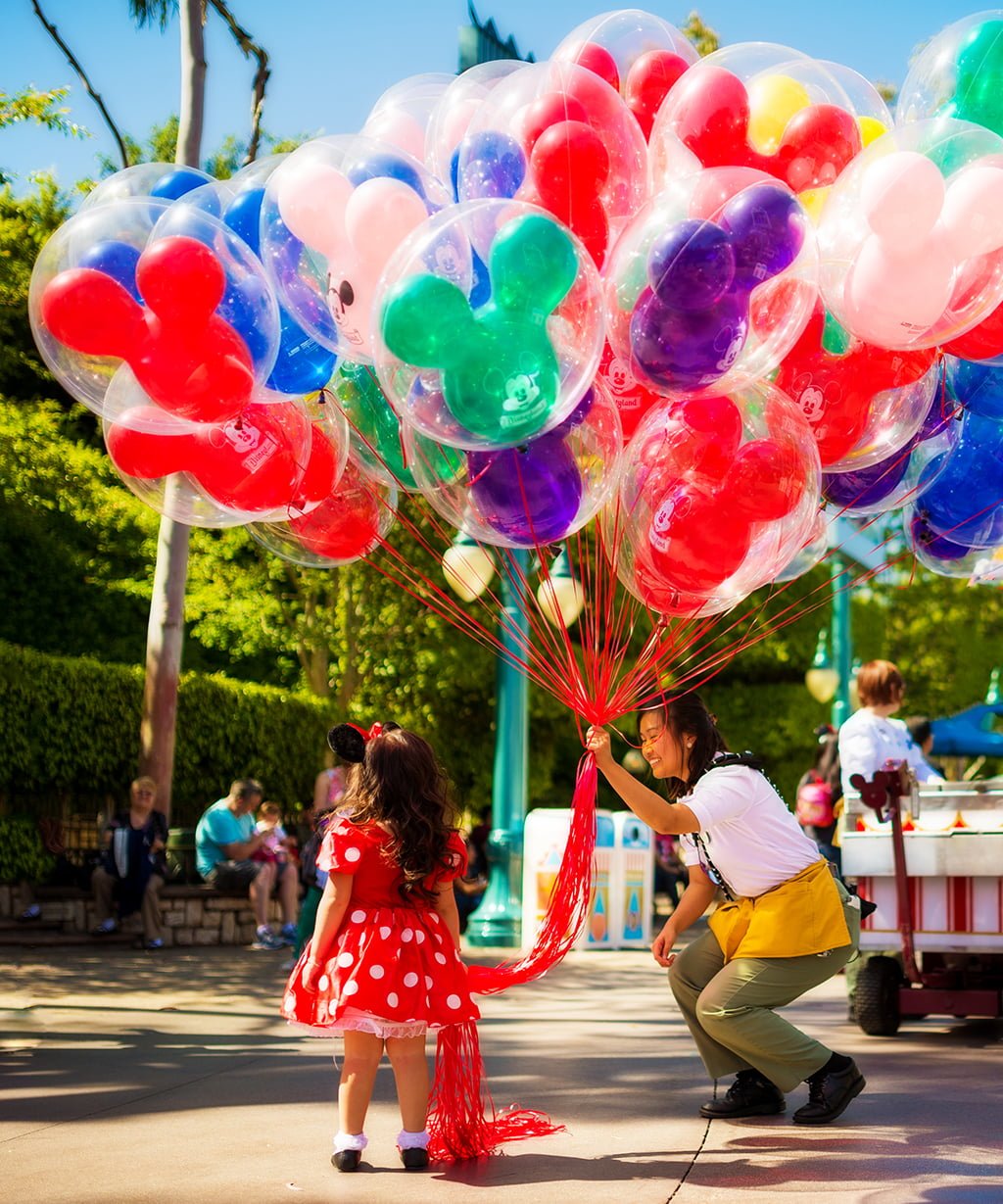 Fortunately, help is on the way! The College Program officially restarted in mid-June, and tons of students have already moved in, gone through Traditions, and been assigned to locations around Walt Disney World. We've seen a number of these fresh faces in the last month, and they should help alleviate some issues once fully trained.
Additionally, Walt Disney World's hiring blitz continues. The company is running job opening advertisements, doing online job fairs, and even offering significant signing bonuses. Disney has had some success in hiring, but thousands more employees are needed. It's not going to be a quick fix. Moreover, there's a lot of on-the-job learning, and it'll take some time before all of these new Cast Members have the knowledge/skills/etc. necessary to make a big impact.
With that said, we expect most staffing-related problems to work themselves out by late September 2021. Not only because that's a realistic date for the company to have significantly more qualified Cast Members, but also because October 1, 2021 is the kickoff of Walt Disney World's 50th Anniversary Celebration. Internally, October 1 is viewed as the next significant milestone for having as much restored as possible.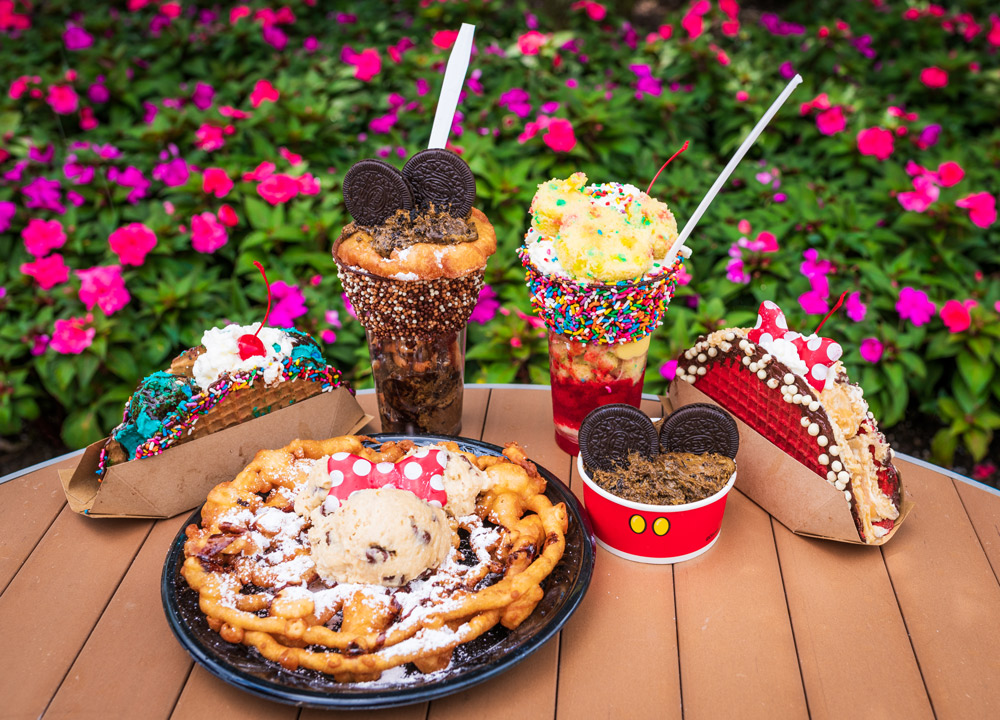 When will the Disney Dining Plan return?
See above. Restaurant capacity is a necessary prerequisite for the Disney Dining Plan being brought back.
For much more extensive commentary, see When Will the Disney Dining Plan Return?
What about Free Dining?
Free Dining adds another layer to the above analysis, as the annual promotion is a huge driver of hotel bookings. However, Walt Disney World does not need to incentivize those to hit its occupancy targets right now. (See What's Up with Sold Out Hotels at WDW? for more on that.)
Suffice to say, we are not optimistic about the return of Free Dining in 2021. Our expectation is that Free Dining is offered again in 2022, likely on its normal timeline.
When will Disney Park Pass reservations end? 
Depends upon who you ask. High level leaders, including the CEO and head of the theme park division, have stated in interviews that they will continue to use certain technology that improves efficiencies when operations are back to normal. Many fans have taken this to mean that Disney Park Pass is here to stay.
For reasons we discuss in When Will Disney Park Pass Reservations End? we doubt that will be the case. With that said, we expect reservations to stick around until Walt Disney World is comfortable increasing park capacity to 100% and pent-up demand is exhausted.
What about new Annual Pass sales? 
Walt Disney World stated that Annual Pass sales would resume before the start of the 50th Anniversary. Our expectation is that they return later this month, but they might be delayed until September.
More info and whether we might see them return earlier in When Will Walt Disney World Resume Annual Pass Sales?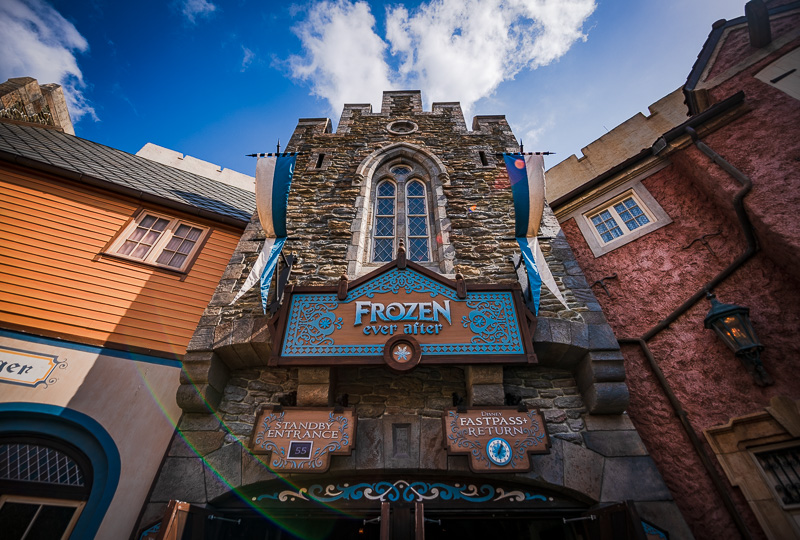 Will FastPass+ return or will it be replaced by a paid option?
Although FastPass+ lines are in use for select guests, our expectation is that FastPass+ will not return as before, but will be replaced by the same system recently announced for Disneyland Paris. See our extensive commentary about Disney Premier Access & Standby Pass.
There are other complicating factors unique to this, which are covered at length in When Will FastPass+ Return to Walt Disney World? As attendance and wait times continue to increase, the chorus of complaints about the lack of FastPass+ will grow. We question whether Walt Disney World can hold off on addressing this much longer.
When will Park Hopping be allowed before 2 pm?
Park Hopping is dictated by capacity, so those rules could be relaxed literally any time now.
However, loosening Park Hopping rules may not be viewed as a high priority by Disney. Additionally, it might be advantageous for the company to maintain the existing policy to help control crowds and attendance. It's also a good way of managing the number of guests attempting to enter the second virtual queue entry time for Star Wars: Rise of the Resistance.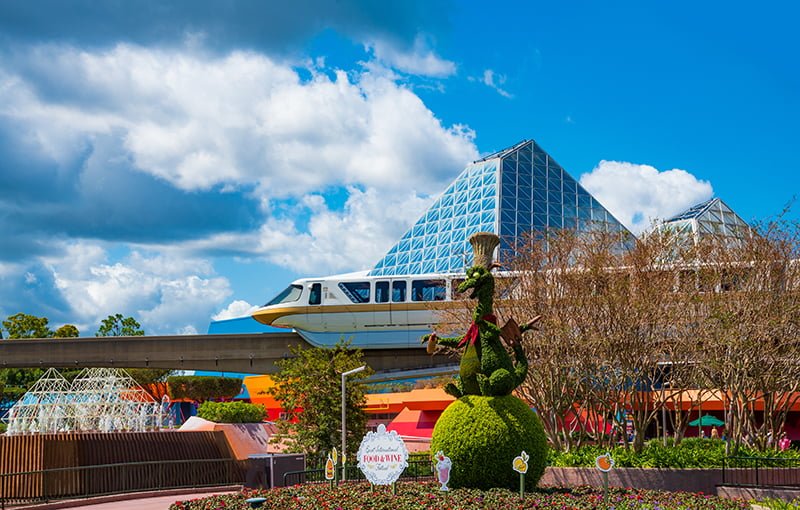 When will the Epcot monorail return?
The Epcot monorail returned last month.
Monorail service is now back to normal, with the exception of the station at Disney's Polynesian Village Resort, which is still under construction. We've observed progress to this and it's moving at a brisk pace–expect it to reopen by late August.
Will Minnie Vans return?
No insight into this one whatsoever. New signage has been installed in parking lots that offers a "hint" that Minnie Vans will be back, but there are no credible rumors as to when they'll return.
While lucrative for Disney, this is probably not high priority in the grand scheme of things. We don't expect it back until 2022, if ever.
What about parking lot trams? 
We've seen these being prepped since, literally, the beginning of June.
If you asked me then when I thought they'd return, I would've said "within two weeks." If you asked me today, I'd say the exact same thing. The return of parking lot trams should be days away, not weeks–but the same could've been said before. Honestly not sure why parking trams haven't returned yet, but as with anything, a fair guess is staffing. 
Will Mickey's Very Merry Christmas Party happen in 2021?
No.
Walt Disney World has announced Disney Very Merriest After Hours, which will replace Mickey's Very Merry Christmas Party for 2021. As explained here, this is likely being done due to 50th Anniversary crowds, with the upside that all guests should be able to enjoy the Disney Enchantment fireworks on a nightly basis.
Will the Cinderella Castle Dream Lights happen this year?
No.
See Christmas 2021 at Walt Disney World: What's Coming & Cancelled. While several things have not yet been announced (like Candlelight Processional), we know for sure those brilliant icicle lights on Cinderella Castle will be taking at least another year hiatus.
What about Candlelight Processional?
Candlelight Processional was not mentioned one way or the other in Walt Disney World's Christmas 2021 announcement. It involves more moving parts and things that would be problematic from a health safety perspective, but it's still possible the 2021 Candlelight Processional will happen.
The when, why, and more are covered in our Guide to Candlelight Processional at Epcot.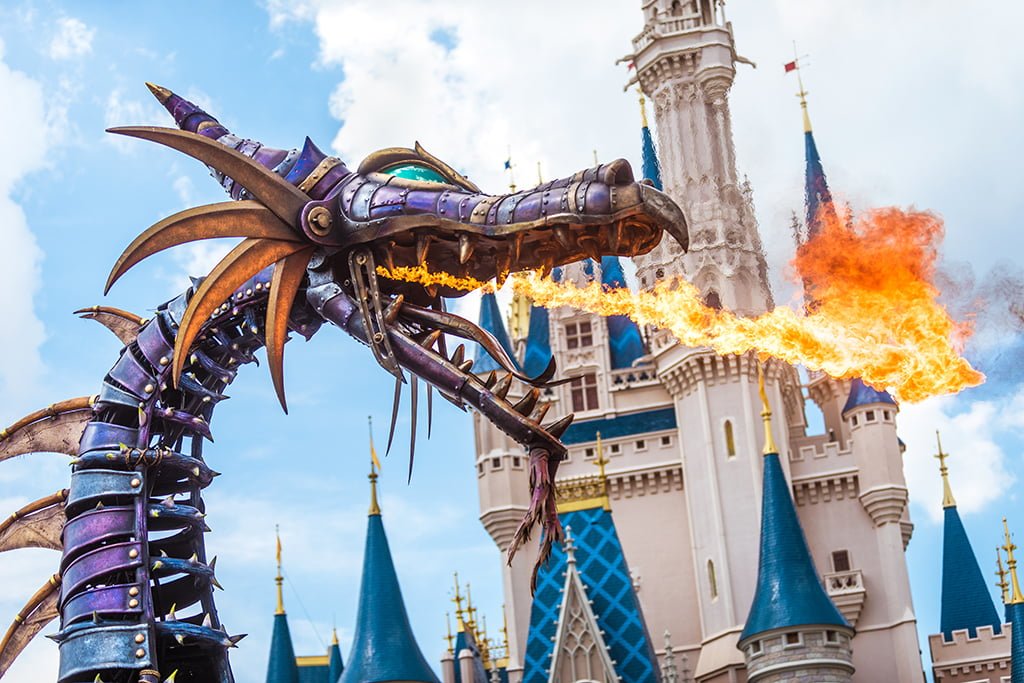 When will the missing shows return? 
Walt Disney World has announced several shows will return this month.
Monsters, Inc. Laugh Floor at Magic Kingdom on August 8, 2021
Beauty and the Beast – Live on Stage at Hollywood Studios on August 15, 2021
Turtle Talk with Crush at Epcot on August 21, 2021
There are no dates for anything else.
When will other parades, shows, and entertainment return?
This lumps a lot of things together, but the considerations are largely the same. The first big one is the issue of staffing, which we won't rehash here. Another obstacle for some shows is the Actors' Equity Association, the union that represents performers. They have created onerous standards for the resumption of many productions all around the country. Walt Disney World may decide it's not worth the hassle until that organization aligns its position with current CDC and OSHA guidance.
Shows like Finding Nemo: the Musical, Indiana Jones Epic Stunt Spectacular, and Voyage of the Little Mermaid are complete unknowns. There have been credible rumors about these three in particular never returning. That doesn't mean the venues will sit empty indefinitely, as all three shows were older–they might be replaced with new concepts in 2022.
While we have not heard anything credible about the future of Magic Kingdom's daytime parade, Festival of Fantasy, it wouldn't surprise us in the least if spontaneous cavalcades are here to stay for the foreseeable future. They've been wildly popular with guests and are easier from an operational perspective.
What about fireworks?
Happily Ever After and Epcot Forever came back to Magic Kingdom and Epcot last month and are being shown nightly.
At the start of August, the Wonderful World of Animation returned to Hollywood Studios. This projection show features a small amount of pyro, and is a good way to end the day, but shouldn't be considered a fireworks show or nighttime spectacular. There are no plans for a nighttime spectacular at Animal Kingdom.
Have fireworks cruises returned?
Yes.
You can now book a private fireworks cruise to watch Epcot Forever from the World Showcase Lagoon, or Happily Ever After from the Seven Seas Lagoon or Bay Lake. To book a fireworks cruise, you must call Walt Disney World: (407)WDW-PLAY.
What about the return of Fantasmic?
There was a point when a heavily-modified Fantasmic was rumored to be the first nighttime spectacular to return to Walt Disney World. That was several months ago, and I have not heard anything credible since. It seems as if Disney opted to undertake a fairly significant refurbishment project to the amphitheater and its infrastructure instead.
Given the performer-heavy nature of Fantasmic, it's likely we'll have pretty decent advance notice of when it's going to return. We do not expect Fantasmic to return until 2022.
Any chance that Rivers of Light will make a comeback?
No.
Rivers of Light has been permanently retired and there are no rumored or confirmed plans for a new nighttime spectacular at Animal Kingdom. It wouldn't surprise me if the concept is reborn under a different name, but perhaps not. None of its incarnations were hits with guests.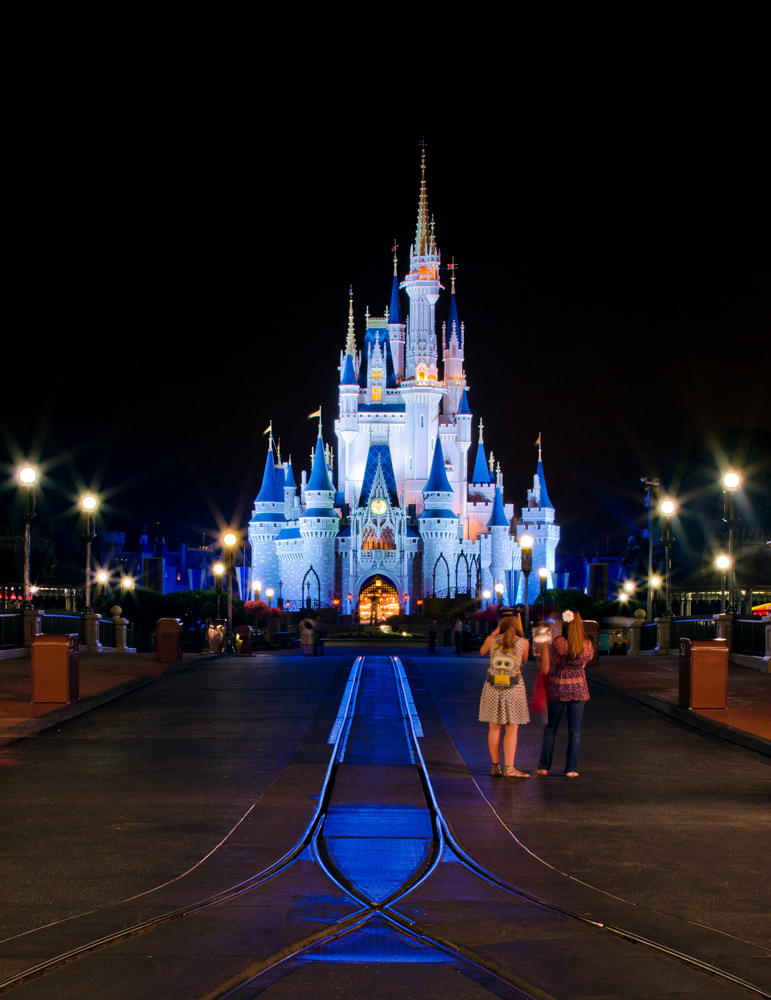 And the Kiss Goodnight at Magic Kingdom?
For the many of you who have never heard of this, see our post: "The Kiss Goodnight: Disney World's Best Thing Few Guests See." This is a little thing that flies under the radar, and wouldn't be rumor-worthy. However, the Kiss Goodnight has been teased/tested a couple nights in Magic Kingdom since the fireworks returned, but we've yet to see it during our visits.
The next logical date for it to officially resume would be October 1, 2021. Silly as it might seem, the Kiss Goodnight returning will be a signal to us that Walt Disney World is back to normal.
Any word on dessert parties?
We have not heard anything whatsoever about dessert parties, but that doesn't mean Walt Disney World isn't working on their return behind the scenes.
Despite prices increasing just before the parks closed, those were as popular as ever. Our guess is that they're back by October 1, 2021–just in time for the debut of Disney Enchantment and Harmonious.
Will the Tables in Wonderland card return? 
No clue. The last we heard anything about Tables in Wonderland, it did not sound promising. However, that was late last year. Our expectation is that a discount card program will be brought back eventually, but not until table service restaurants are operating normally. Even then, it's unlikely to be high priority so long as dining demand remains high.
What about buffets?
There is no compelling scientific reason to not bring buffets back at this point. Given that fomite or surface transmission is exceedingly rare and unlikely, handling the serving utensils or being near communal food does not present any meaningfully degree of actual risk, although there's undoubtedly still the perception it does.
Buffets are already back at Disneyland, so it's also possible that the lack of buffets at Walt Disney World comes down to cost-savings or staffing. We'd expect them to return if/when the popularity of the modified family-style meals subsides.
Will Typhoon Lagoon reopen in 2021?
Given that Typhoon Lagoon has not yet reopened for the peak summer tourist season and there are no credible rumors or indications that it's being prepped for return, our expectation is that it does not reopen until Spring 2022.
Typically, each water park goes down for "refurbishment" for a few months from the fall through early spring. This is more about lack of demand as the weather cools than it is about needed repairs. It's possible that Typhoon Lagoon will reopen this fall and Blizzard Beach will close, but we see no reason for that to occur. To us, it seems more likely that Typhoon Lagoon won't reopen until next year.
When will runDisney events return?
runDisney has announced the 2022 Walt Disney World Marathon, plus other events later this year and early next.
After a year of virtual races, runDisney is in the early planning stages to once again resume events at the Most Magical Place on Earth, just in time for Walt Disney World's 50th Anniversary. This fall, runDisney is kicking off the 2021-2022 race season in person, beginning with Disney Wine & Dine Half Marathon Weekend in November 2021!
Will character meet & greets be back soon?
This is a big wildcard.
Disney is now distinguishing between vaccinated and unvaccinated Cast Members and allowing the former to go mask-less and will be mandating vaccinations for Cast Members (pending union approval). That could pave the way for meet & greets to return this fall. Otherwise, it likely won't happen until early 2022.
What about Bibbidi Bobbidi Boutique?
Another one about which we've heard no credible rumors whatsoever.
Bibbidi Bobbidi Boutique is a close-contact experience between Cast Members and a guest demographic that cannot yet be vaccinated. Even though it's another thing that's lucrative for Walt Disney World, we would expect its return to not occur until late this year or 2022.
Things That Are Already (Mostly) Normal
When will physical distancing be dropped? 
Officially, Walt Disney World is done physical distancing. Markers have been removed from the parks and guidelines for guests are gone from the website. You will now hear the words fill in all available space at Walt Disney World.
Unofficially, there are still some vestiges of physical distancing, particularly with tables being unavailable "for your safety." This is all about the aforementioned staffing shortages–Disney doesn't have enough employees to fill all tables.
What about the plexiglass barriers on rides and in queues?
These are all gone.
When will ___ return? 
Here's a list of some things that have already returned that don't require further explanation:
Arcades
Playgrounds
Single Rider
Pre-shows
PhotoPass
Ultimately, I think that about covers the big things about which readers regularly ask questions. If there's anything we missed, please feel free to mention it in the comments and I'll update accordingly. As a final reminder, the above is all subject to change, and based upon a mix of credible rumors and rampant speculation. Some of this will end up being pretty close to accurate, other predictions will be wildly wrong. Do not book a trip to Walt Disney World in reliance upon the timelines above. While we think the totality of these predictions paints an accurate picture of the trajectory of Walt Disney World's phased reopening, individual elements could return much earlier or much later than we expect.
Planning a Walt Disney World trip? Learn about hotels on our Walt Disney World Hotels Reviews page. For where to eat, read our Walt Disney World Restaurant Reviews. To save money on tickets or determine which type to buy, read our Tips for Saving Money on Walt Disney World Tickets post. Our What to Pack for Disney Trips post takes a unique look at clever items to take. For what to do and when to do it, our Walt Disney World Ride Guides will help. For comprehensive advice, the best place to start is our Walt Disney World Trip Planning Guide for everything you need to know!
YOUR THOUGHTS
What do you think about these predictions for Walt Disney World's phased reopening? Any surprises on this list for you? When do you expect more restaurants, resorts, entertainment, or anything else to return? Hopeful that Walt Disney World is largely back to normal by October 2021? Will you be attempting to visit Walt Disney World this year, or are you waiting until 2022? Do you agree or disagree with our predictions? Any questions we can help you answer? Hearing your feedback—even when you disagree with us—is both interesting to us and helpful to other readers, so please share your thoughts below in the comments!