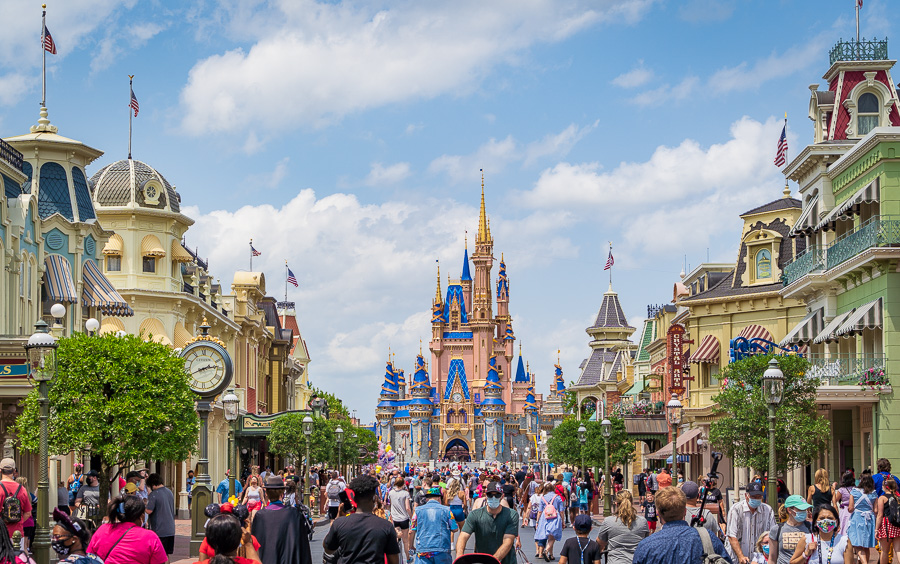 "When will Walt Disney World stop requiring Park Pass reservations?" has been a common question as frustration grows about difficulties visiting Magic Kingdom, Hollywood Studios, Epcot, and Animal Kingdom when the parks are fully booked. This post tries to answer that question, covering statements made by Disney leaders, similar systems in use elsewhere, and long-term goals. (Updated June 20, 2021.)
As you're undoubtedly aware, Disney Park Pass is the advance theme park reservations system for booking entry to all four parks. It offers three separate "buckets" for reservations: single or multi-day ticket holders, on-site resort guests, and Annual Passholders. As of Summer 2021, it's increasingly common for some or all parks to be totally booked across all three buckets–sometimes weeks in advance.
When Walt Disney World debuted the Park Pass system, a reservation was originally required through September 26, 2021. That was then extended to January 14, 2022 with the release of 2021 vacation packages and extended again to January 14, 2023 with the release of 2022 Walt Disney World vacation packages. However, this does not necessarily mean that the Disney Park Pass system will be around until 2023…or even October 2021.
During several interviews about the reopening of Walt Disney World, Disneyland, and the future of the theme parks, Parks Chairman Josh D'Amaro has mentioned how Walt Disney World is "choreographing" the guest experience, pushing technology in a way that Disney has wanted to for a long time. He pointed to the Disney Park Pass reservation system, as well as Mobile Order, contactless payment, and various virtual queues.
D'Amaro has noted that these technologies are leading to better Cast Member and guest experiences, and has said that many are probably here to stay. In past interviews, D'Amaro has not said with any specificity which components will stick around. His comments have been more to tout Walt Disney World's use of technology, and indicate they'll continue to do so going forward. Which should be obvious.
In a June 2021 interview with the Los Angeles Times, D'Amaro specifically said that reservations are here to stay: "One way to manage the returning crowds…will be to continue requiring that ticket holders also book a reservation for the day they want to use their tickets."
However, it's worth noting that interview primarily concerned Disneyland, which has had issues with Annual Passholders overcrowding the parks for years. In fact, the Disney Flex Pass, which we'll discuss in more detail below, actually debuted a reservation system for Annual Passholders over a year before the closure.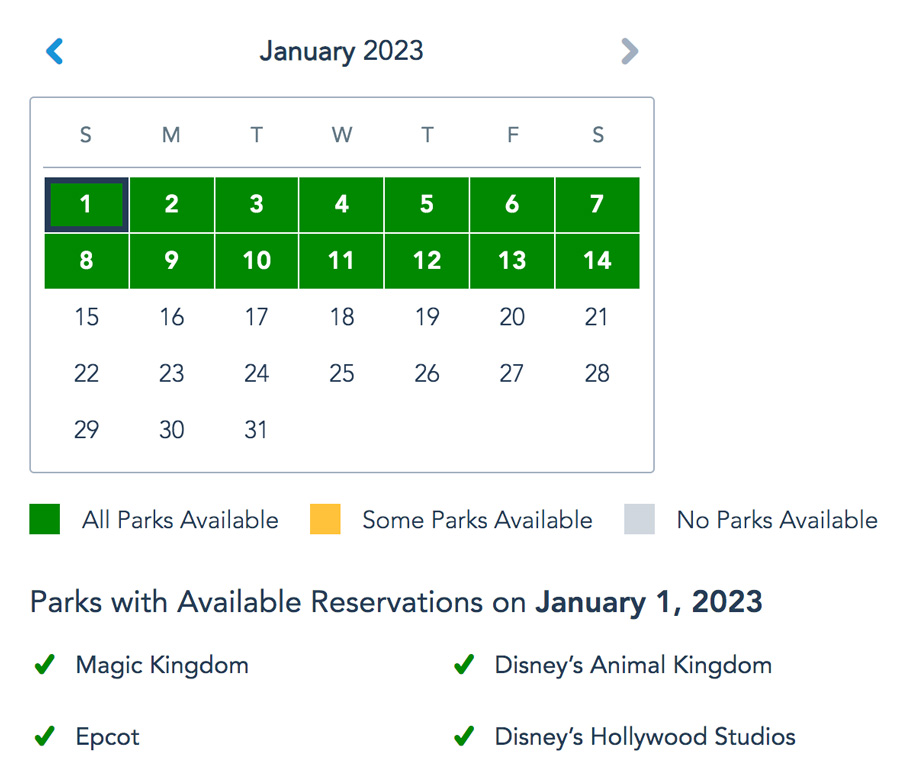 Disney's desire to better leverage technology should not come as a surprise. The multi-billion dollar NextGen initiative–including My Disney Experience, FastPass+, MagicBands, and interactive queues–was envisioned as a way for Walt Disney World to operate more efficiently. There were grandiose plans for how the project would offer Disney the data necessary to streamline operations, deploy on-demand entertainment, manage staffing, and effectively utilize other resources.
Aside from the guest-facing components like FastPass+ and MagicBands, almost none of the big goals that justified the colossal investment were realized. In large part, this is why My Disney Experience wasn't ported to other parks around the globe; instead those parks cherry-picked various aspects of the system to build their own, stripped-down incarnations. (See "The Messy Business of Reinventing Happiness" and "Behind the Scenes at Disney As it Purged a Favorite Son" if you're interested in more on the trials and tribulations of NextGen.)
The lesson to be learned from the goals of NextGen as imagined versus what came to fruition is that Disney's plans don't always come true. While executives salivate at the prospect of leveraging big data and analytics to decrease staffing and achieve more efficient operations, all of this only works to the extent that there's guest buy-in. (Not to mention the tech "playing nice" with Walt Disney World's legacy IT–something that still hasn't totally happened with the NextGen additions.)
Quite simply, Walt Disney World cannot unilaterally push through more stringent and regimented planning "resources" without regard for the guest experience and satisfaction. While FastPass+ was initially met with skepticism by long-time fans (something true of literally any change at Walt Disney World), it was eventually embraced by guests. Some still criticized it or expressed a preference for paper FastPasses or no virtual queues at all, but it was sufficiently popular.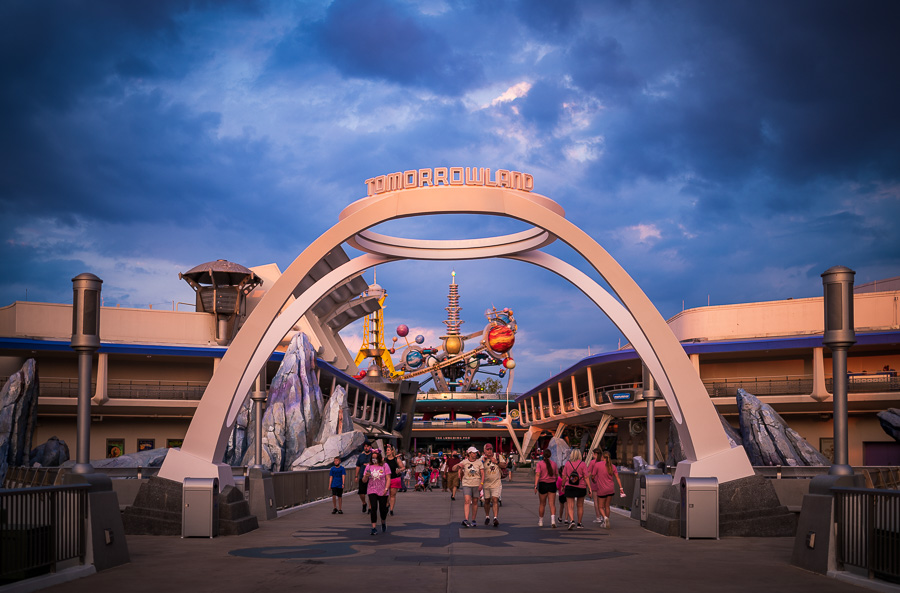 It's also worth emphasizing that My Disney Experience rolled out at a time when Walt Disney World's attendance had started to soar, giving the company some latitude in making decisions not warmly embraced by guests.
The circumstances are very similar at this particular moment in time. In his interviews, D'Amaro acknowledges that Disney is benefitting from pent-up demand–we've been predicting "revenge travel" at Walt Disney World since last year–but the thing about that is it eventually subsides. A ton of travel destinations that normally wouldn't are requiring reservations this summer due to overwhelming and unprecedented demand. That doesn't mean they'll continue to do so next year when demand subsides and things revert to normal.

Disney Park Pass is massively unpopular with guests. Unlike FastPass+, it does not offer any advantage as compared to its predecessor (nothing). Disney Park Pass is purely an impediment and another reservation to make. It creates uncertainty, headaches, and many guests blame the reservation system for planning problems or rigidity in their vacations. Some have been shut out of visiting entirely due to Park Pass, and have an unfavorable opinion of it as a result.
Among Annual Passholders, the Disney Park Pass reservation system is likewise unpopular. It has resulted in APs being shut out of parks on days when attendance is not particularly high, reduced the value of their Annual Passes, and been an all-around frustrating process. In the grand scheme of Walt Disney World "approval ratings," Park Pass falls somewhere between Stitch Ate the Page! and Stitch's Great Escape.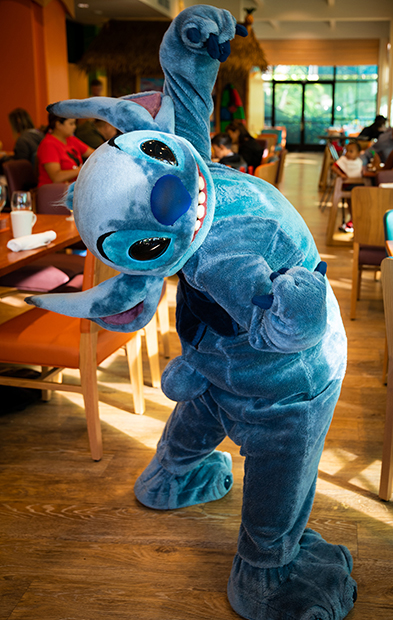 Nevertheless, Walt Disney World would make the calculated decision to plow forward in using the theme park reservation system if their gains outweigh the reduced guest satisfaction and complaints. So…do they?
Let's start with tourists, where there's honestly not a ton to be gained by Walt Disney World in keeping the reservation system around.
From an efficiency and resource allocation perspective, Walt Disney World should already be able to pretty accurately forecast tourist attendance thanks to both hotel occupancy rates and the date-based theme park ticket system. In fact, it's likely that the latter system could be tweaked slightly to offer Disney exactly the info it would like without introducing even more friction and unnecessary hoops to the process.
A Walt Disney World vacation is already needlessly complicated and convoluted (even if many fans enjoy the planning, that's not true of casual guests who find it overwhelming), so it behooves Disney to simplify the process where possible. In short, it's entirely possible to achieve the same gains among tourists without Park Pass.
Now let's turn to Annual Passholders, where dissatisfaction is considerably higher. However, so too are the benefits to Walt Disney World in continuing such a park reservation system. Even with blockout dates and a range of tiers, Annual Passholders can throw a monkey wrench into Walt Disney World operations.
We've witnessed this firsthand. On days when weather is unseasonably nice, a new special event begins, something debuts, or there's some other unexpected draw, Annual Passholder visitation can spike. This can result in long lines at the parking toll booths, bag check, the turnstiles, and (obviously) higher crowds within the park. As Central Florida's population has exploded, this has been exacerbated.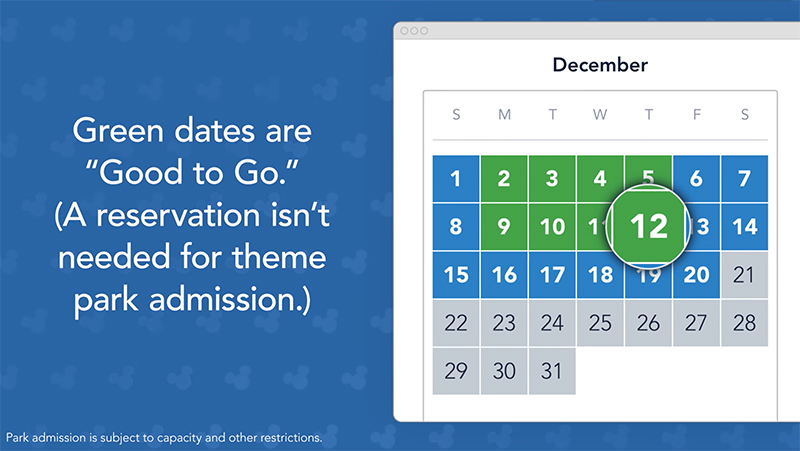 This still pales in comparison to the situation at Disneyland, which has a huge fanbase in Orange and Los Angeles Counties. In fact, this has become such a concern for the California parks that Disneyland discontinued its Annual Pass program in 2021.
While new Annual Passes are not available to purchase right now at Walt Disney World, the same thing is unlikely to happen in Florida due to a mix of demographics and double the parks. Nevertheless, there are lessons to be learned from how Disneyland managed its AP-base pre-closure. Namely, the Disney Flex Pass, which was the Disneyland Annual Passport with both open admission dates (less popular days when no pre-booking is required) and reservation-only days (more popular times to visit, like weekends).
The Disney Flex Pass was released in California a couple of years ago and was immediately popular. It worked really well for locals, offers good value for money, flexibility in attending, and also gives Disney crucial insights into attendance forecasting. Among locals, the feedback for the Flex AP has been incredibly positive–many of our friends have actually downgraded to this Annual Pass. The Flex Pass is truly a win-win.
Basically, Park Pass is to Flex Pass what FastPass+ is to MaxPass. That might only make sense if you've been to Disneyland, but the short version is that both Flex Pass and MaxPass are the superior and pared-down versions of their Walt Disney World counterparts.
That doesn't mean Walt Disney World will eventually shift from Park Pass to something in the style of Flex Pass, but they should. Pushing at least some Annual Passholders to such a pass offers the same efficiencies and forecasting without inconveniencing tourists and other APs who opt to purchase a higher tier for totally unlimited access. That's the easy and proven answer.
With all of that background out of the way, we finally get to the titular question of when will Walt Disney World eliminate the Park Pass reservation system?
As noted above, the Disney Park Pass system is currently in place for all dates through January 14, 2023–but that's only because vacation packages have been released for next year, with rolling arrival dates 500 days in the future and checkouts 14 days after that (meaning that 2022 vacation packages will eventually run through that date). If people are able to book trips, they want to be able to book park reservations.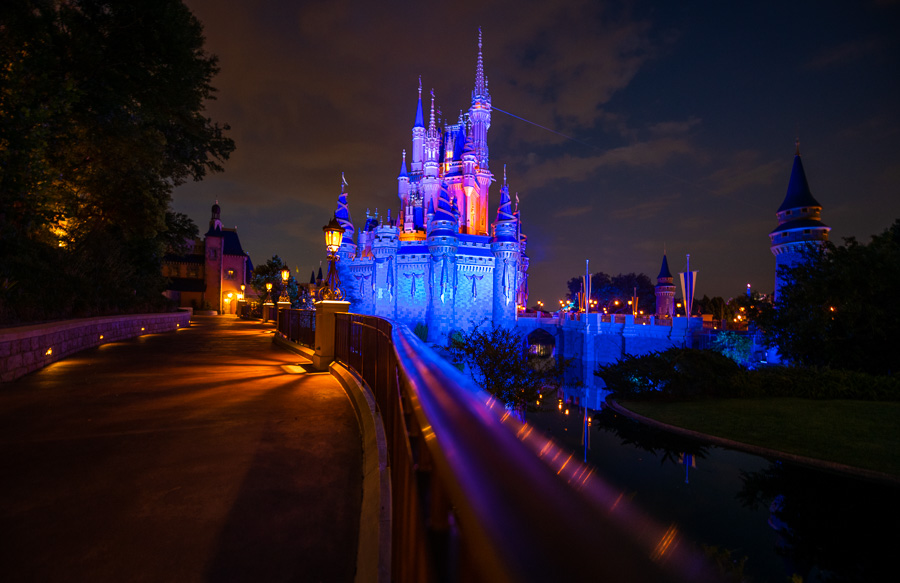 When the parks initially reopened, Walt Disney World was treating September 27, 2021 as the date when everything goes back to normal. This date is not insignificant–it's the Monday when guests arriving for Walt Disney World's 50th Anniversary (on October 1, 2021) are most likely to check-in.
However, we're now seeing the dropping of physical distancing and abandonment of most health safety protocol that previously dictated lower attendance caps in the parks. In a perfect world, this would mean Walt Disney World would be firing on all cylinders and operating at full capacity in the very near future.
In reality, that's not how things are playing out. Walt Disney World has a significant staffing shortage and demand is significantly higher than it would be in a normal summer. (Or at least, one in recent years.) At this point, Disney can't bring restaurants, resorts, entertainment, and other offerings back fast enough to increase park capacity and meet sky-high demand.
Our expectation is that most of this will work itself out in the coming months. The College Program is back and Walt Disney World has been hiring tons of new Cast Members. Fireworks are returning in July 2021. More restaurants are reopening every single week. Most resorts are once again operational, and the remainder will likely be back by fall.
As for the Disney Park Pass system, our expectation is that it'll become a formality for most dates by September 2021 before being eliminated entirely in early 2022. If a reservation system is truly necessary for managing Walt Disney World attendance, it'll reemerge in Annual Passes a la the aforementioned Flex Pass.
The only reason we expect Disney Park Pass reservations to stick around until early 2022 is because pent-up demand is continuing to play out this summer and October through December 2021 are going to be absolutely bonkers with the kickoff of Walt Disney World's 50th Anniversary.
The parks will presumably all be operating close to 100% capacity well before the start of the World's Most Magical Celebration, so reservations shouldn't be difficult to score reservations for more dates, but retaining the system that's already in place through the first wave of that event makes a lot of sense. It will help with crowd management on days that do get particularly busy (and there will be many of them!) and the system can be phased out or modified next year.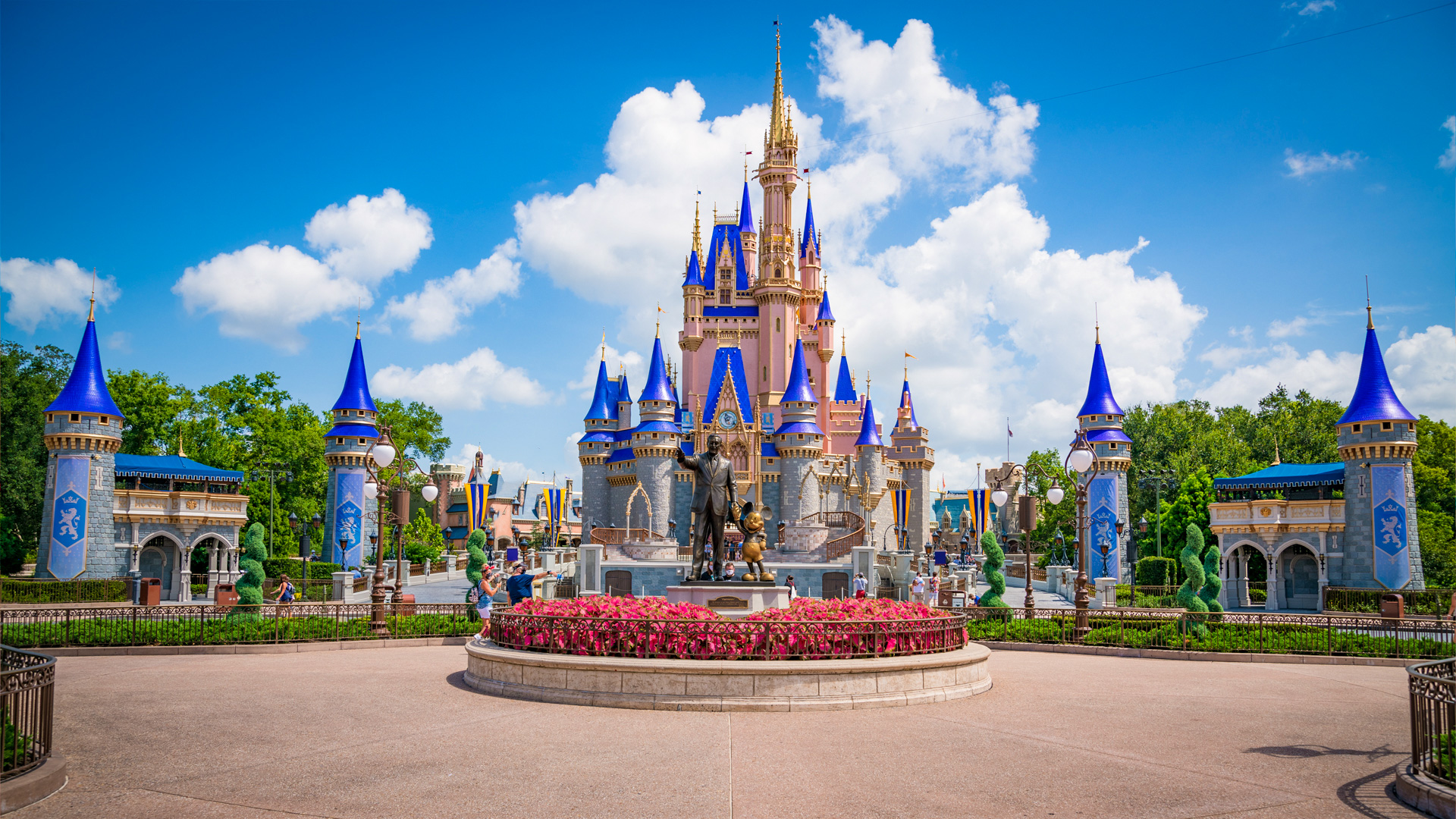 Ultimately, that's how we expect this to go, but we've been surprised several times since reopening. It's likely that Walt Disney World leadership and decision-makers will likely monitor crowd patterns and guest feedback, and make adjustments to the Park Pass system as attendance and satisfaction levels dictate. Even with capacity and attendance limits increasing, Disney Park Pass reservations are still running out with regularity right now. However, once park attendance limits are above 50%, that might no longer be the case.
In concluding, we'll once again offer the caveat that this is entirely speculative and we could be totally wrong. Walt Disney World has been way more conservative during the reopening than we would've expected. With more guest feedback and increased staffing to facilitate more reopening, we can't help but wonder if that approach changes. What Disney has done thus far has achieved mixed results, but staying the current course until January 2022 does make sense.
Planning a Walt Disney World trip? Learn about hotels on our Walt Disney World Hotels Reviews page. For where to eat, read our Walt Disney World Restaurant Reviews. To save money on tickets or determine which type to buy, read our Tips for Saving Money on Walt Disney World Tickets post. Our What to Pack for Disney Trips post takes a unique look at clever items to take. For what to do and when to do it, our Walt Disney World Ride Guides will help. For comprehensive advice, the best place to start is our Walt Disney World Trip Planning Guide for everything you need to know!
YOUR THOUGHTS
Do you expect the Disney Park Pass reservation system to be retired at some point, or continue forever? Think Walt Disney World regrets requiring resort guests and theme park ticket holders to use Park Pass? Any questions we can help you answer? Hearing your feedback—even when you disagree with us—is both interesting to us and helpful to other readers, so please share your thoughts below in the comments!