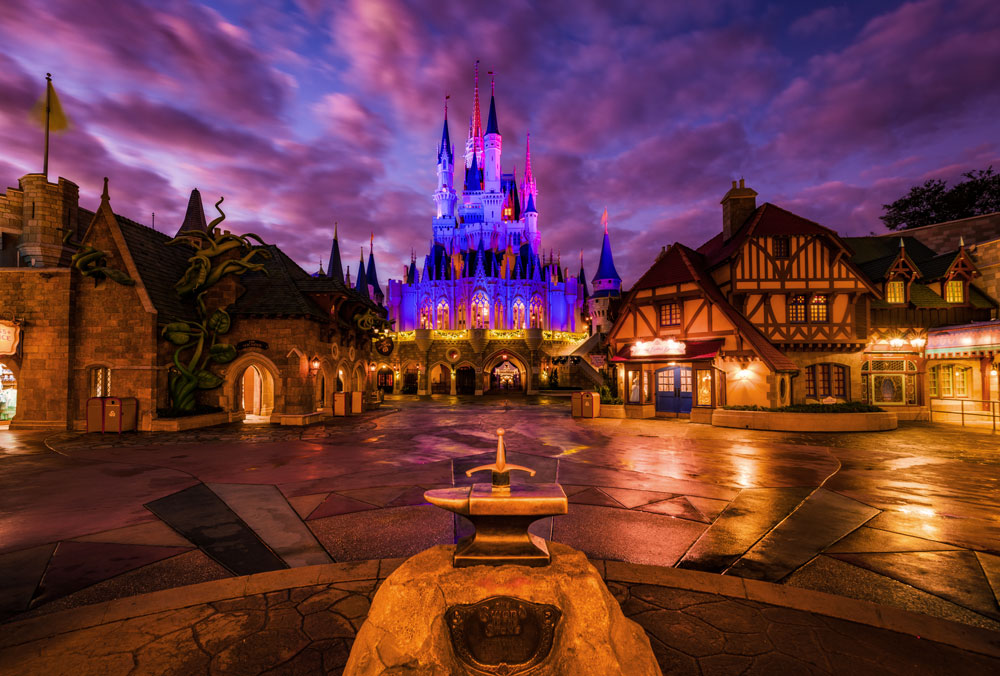 As prices increase, you might want to know when are the least expensive times to visit Walt Disney World? This answers that, with seasons, weeks & dates this year and in 2023 that have lower prices and crowds than the most expensive & busiest travel holidays. (Updated July 8, 2022.)
Note that "cheapest" is a relative term and not an absolute one. Walt Disney World is an undeniably expensive vacation destination, and the least expensive dates are still priced on par with traveling to Europe, Asia, or many tropical locales. Compounding that is the reality that total trip prices to Walt Disney World are up by thousands of dollars in the last couple of years–and had risen by around 5% per year in the decade before that.
Park tickets, hotels, restaurants, and more at Walt Disney World have all increased dramatically of late. That's not to mention other costs, like transportation (airfare, rental cars, rideshare, etc.) or added expenses, like going from free FastPass to the paid Genie+ service. This trend of higher prices is unlikely to reverse itself anytime soon. To the contrary, pent-up demand, staffing shortages, inflation, and a lack of discounts mean visiting Walt Disney World now is more expensive than ever.
We first took a look at this topic in How Much Does a Walt Disney World Vacation Cost in 2022? That was rather eye-opening for many people planning trips for the first time or returning from a hiatus of a few years. The comments from other readers are equally illuminating, as many reported spending even more than our already high budget ranges on Walt Disney World vacations this year and in 2023.
Consider this post an indirect "sequel" to that one. While this doesn't help you cut costs or trim the fat from your vacation budget (see our Top 10 Money Saving Tips for Walt Disney World for assistance with that), it does aim to help you choose the most economical dates to visit!
When it comes to the cheapest times to visit Walt Disney World, there are a few general rules. One is that prices go up every single year. These increases take many forms, and are staggered throughout the year. Typically, the cost of snacks, sodas, and other pre-packaged items increases in late January or February and potentially again in September or October. Tickets and parking follow a familiar pattern; the last several years, those have gone up in February.
Vacation packages and resort rates for the following year are usually released in mid-June, and almost always show higher rates year-over-year. Other things, such as souvenirs and regular restaurant menu prices go up throughout the year without any real predictable patterns.
Consequently, it is almost always less expensive to visit sooner rather than later. If you're debating between 2022 and 2023, there's a strong chance this year will be cheaper. If you're waiting for prices to drop, history is not on your side.
However, there can be exceptions even to that. For example, if you booked your vacation today and locked-in pricing on tickets and hotels, it actually would be less expensive to travel some dates in January or February 2023 than in August or September 2022. (This assumes that you beat increases on food, or the Disney Dining Plan returns between now and then, offering greater certainty on that.)
Another wildcard is discounting and the broader economy. This is something we've been discussing quite a bit, most recently in What Does Walt Disney World Do During A Recession? The odds aren't in your favor that Disney will drop prices with all else being equal. However, the case could be made that, right now, all else is not equal.
To the contrary, Walt Disney World has had almost two years of pent-up demand, strong spending, constrained capacity, etc. It's thus entirely possible that supply and demand will normalize, there will be a mild economic downturn, or even a recession. In any of those scenarios, prices dropping from one year to the next is possible–and there's precedent for that.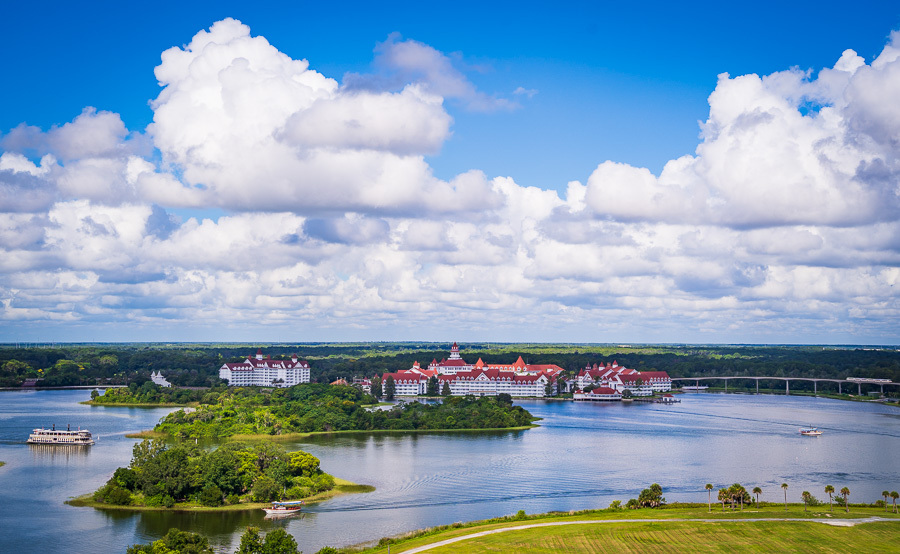 We've been covering these broader macroeconomic factors for over a year, and the impact they're likely to have going forward. Looking backward for a moment, Walt Disney World has seen a significant imbalance of supply and demand for the last year-plus. There are a lot of people still itching to make up for lost time traveling, and Walt Disney World isn't operating at 100% due to staffing shortages.
This is particularly pronounced on the resort side of the business, where there's a lack of housekeepers, food court workers, and other key positions necessary to operate resorts at 100% guest loads. (If you haven't already read it, we'd recommend What's Up with Sold Out Hotels at Walt Disney World?)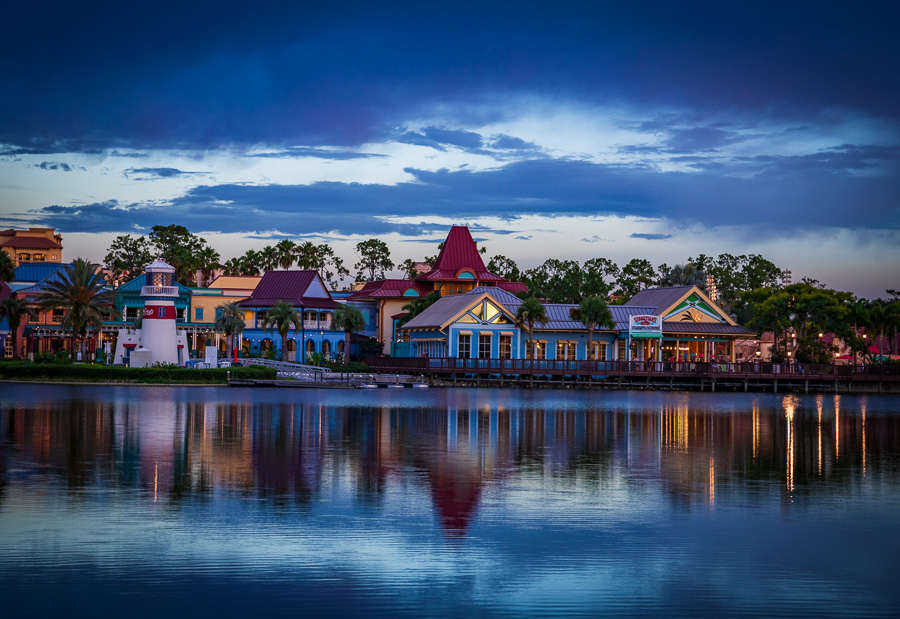 As a result of that supply-demand mismatch, Walt Disney World did not need to offer aggressive discounts for much of the last year. There's no need to entice people to visit due to pent-up demand, and there are few unsold rooms to fill because the company cannot fill every room in the first place.
Fortunately for fans, the tides are starting to turn on that, as you can see in All Current Walt Disney World Discounts (Summer to Fall 2022). Right now, there are special offers through September 30, 2022–but many of those are affiliation promotions for Annual Passholders, Floridians, and Disney+ subscribers. Deals for the general public are still few and far between (although the barrier to entry on the Disney+ deal is insignificant).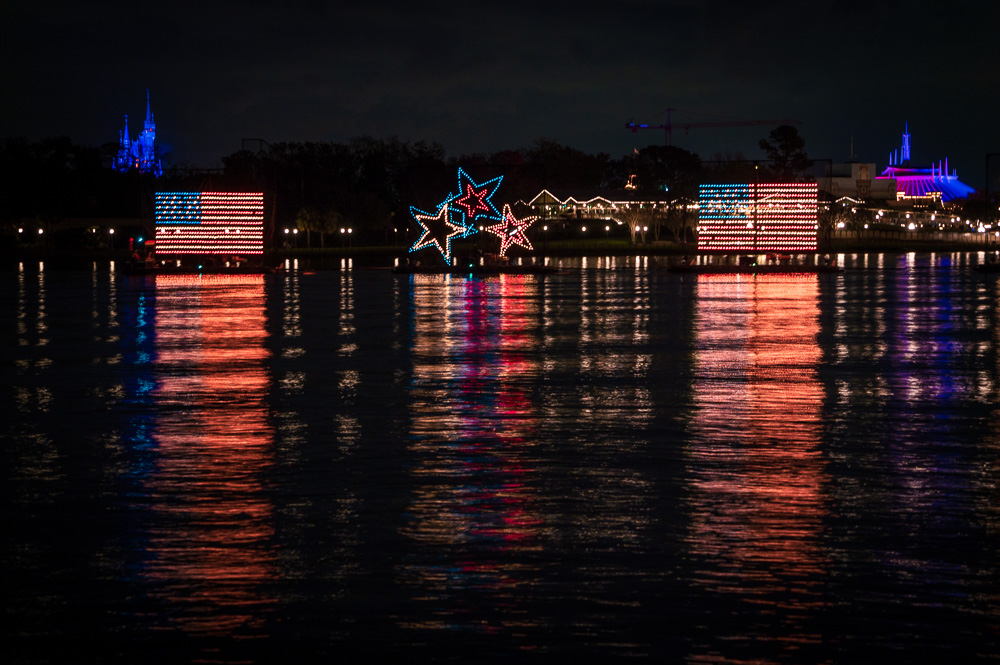 It's impossible to foresee where this goes from here. Data suggests that many Americans are starting to find their savings dwindling, household debt is increasing, and the equities market is trending downward. All of this could have the effect of reducing consumer spending and pushing more people back into the workplace.
With regard to Walt Disney World, that could mean less demand and more supply–or normalizing operations. If that continues to happen, there will likely be some lag before Disney fully reacts. Still, it's entirely reasonable to expect discounts ramping up for the remainder of this year and into 2023.
It's likely more discounts will be released in the next couple of weeks (by late July 2022) for travel dates through Christmas 2022. In such a scenario, Fall 2022 will almost certainly be the cheapest time to visit Walt Disney World this year. In particular, late August through early September 2022 and late October through mid-November 2022.
Nevertheless, it's still entirely possible that inflation will continue to run hot for the rest of this year and into 2023. That could continue to put price pressure on restaurant menus, souvenirs, and more. Another possibility is that the "Great Resignation" causes more sluggish hiring in leisure and hospitality.
Wage growth could accelerate as businesses are forced to pay more to attract hourly workers–rather than offering one-off hiring bonuses. On top of that, demand could remain strong at international travel resumes, business travel and conventions resume, group bookings for youth events jump, or marketing for Cosmic Rewind and TRON Lightcycle Run proves effective.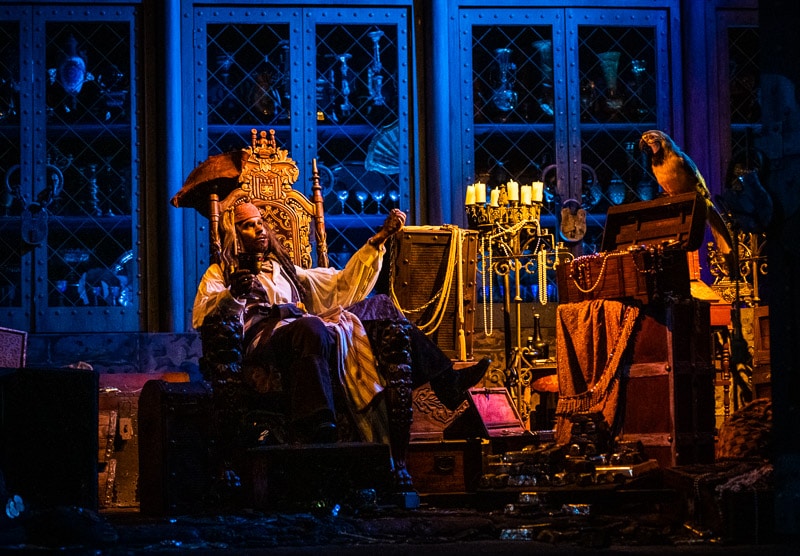 If most or even many of these scenarios play out, not only would that decrease the likelihood of future discounts–it'd increase the likelihood of more price jumps. Resort rack rates are already set for the year, but ticket, food, parking, and add-on costs could spike in February 2023 (the month when Disney normally raises prices).
Your personal perspective about the direction of the economy will almost certainly dictate where you think Walt Disney World's pricing is heading for the rest of this year or 2023. Although there are signs of a looming recession, there are also signs of a resilient economy and American households. This is not a blog about consumer sentiment, and since there's not even consensus among economists about what will occur next year, that's beyond the scope of this post.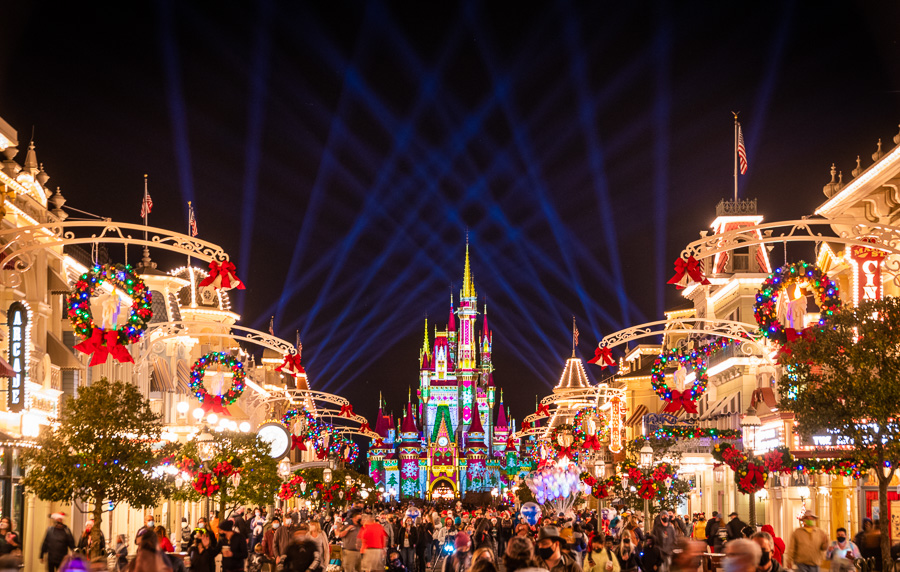 In a normal year, the least expensive time to visit Walt Disney World would be the winter off-season in January and February. This basically encompasses these entire two months, with the exception of the very beginning of the year when schools are still on Christmas break plus the weeks around MLK Day and Presidents' Day.
There's a bit more nuance to it than that, but the general rule is that January and February are the cheapest months of the year, on average. There's a little more nuance to it than that, as the fall has had better discounts (historically) and other variables that can move the needle on a case-by-case basis. Nevertheless, we could say January and February 2023 will mostly be the cheapest months of the year, with a small asterisk to account for possible discounts in Fall 2023. (Those discounts will not be offered this year.)
Again, it's worth reiterating that rack rates for resorts–the most expensive component of most vacations–increase each calendar year. While it's debatable whether January or September will be cheaper within 2022, it's already certain that both of those months will offer lower rates than their counterparts in 2023. Same goes for 2023 as compared to 2024.
In other words, the advice here should be applied to dates or months in the same year (with the aforementioned carve outs). Unless you're "banking on" another recession or economic downturn, it's a safe bet that the general trend line for Walt Disney World prices will continue its upward climb on an annualized basis.
Within each year, January and February are the cheapest months to visit. Specifically, January 8-12 and January 15 through mid-February 2023. Prices spike for the week of Presidents' Day, falling again the next week–but not as low as those early-year off-season dates.
Following that, early March is generally another sweet spot, as is the end of the month. Spring Break, Mardi Gras, and Easter all bring with them significant spikes to both pricing and crowds.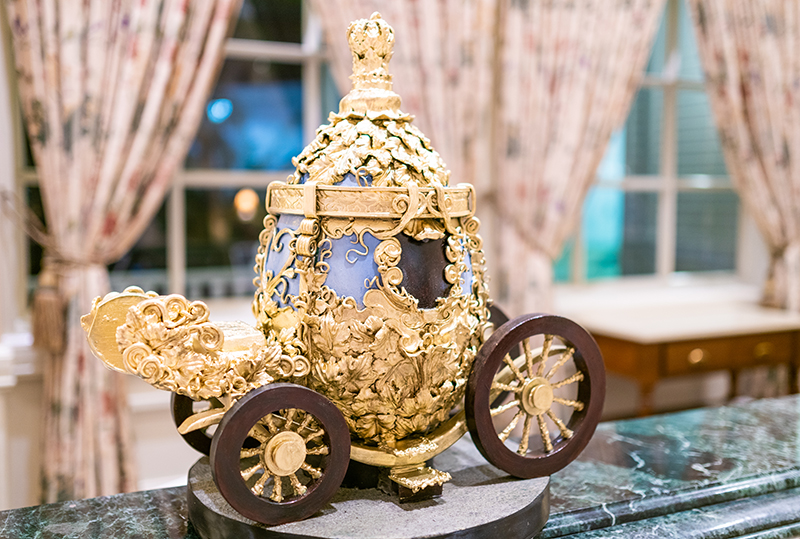 Fast-forward past Easter, and that week (after the holiday) through the week before Memorial Day once again see lower prices. This is technically considered "regular" season, but it's on par with some dates in mid-February and is the cheapest Walt Disney World will be until early August.
About a week before schools go back into session, prices decrease again. This occurs earlier on the hotel side of the equation than with park tickets, presumably because locals continue visiting after tourists stop traveling–and only the latter books hotel stays.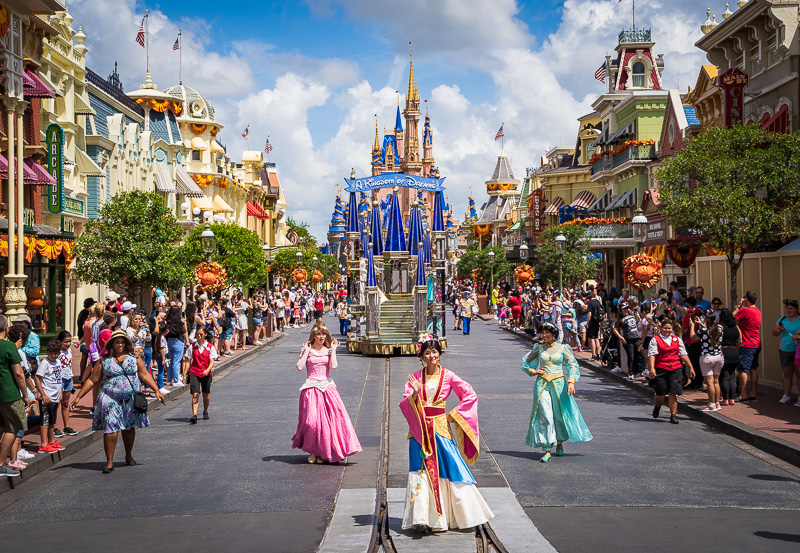 Starting the third Sunday of August, prices return to near their lowest levels of the year and stay there until mid-September (with the notable exception of Labor Day weekend). Costs do get higher from then until early October, but it's by a nominal amount. Technically, these rates are higher than off-season dates in January and February. As noted above, that can be further exacerbated by intervening price increases on tickets, food, etc.
However, it can also be more than offset by discounts that tend to be offered in the fall offseason. Again, Free Dining is the big one here–but not even the regular Disney Dining Plan has returned yet, so that's a big wildcard for late Summer and Fall 2023. Assuming Free Dining does return, it's usually blocked out for the entire month of October. However, August and September 2023 would definitely leapfrog January and February 2023 for some families if Free Dining does return next year.
Prices for October through early December tend to be a veritable roller coaster depending upon whether it's a holiday week/end or not. Columbus Day, Veterans Day, and Thanksgiving all see spikes–some fairly massive. Same goes for runDisney race weekends.
If it's not one of those weeks or weekends, pricing is near its lowest levels of the year through the first week of December. That gradually escalates beginning the second week in December, culminating in the weeks of Christmas and New Year's Eve. Beginning December 16 and lasting until the end of the calendar year, holiday season kicks in and prices hit their highest levels of the entire year.
There's a lot of uncertainty about next year, but we can say with almost complete confidence that the most expensive dates to visit Walt Disney World are December 16-31.
If you want more specificity in the least & most expensive dates to visit and the best & worst dates to visit, it can be useful to consult our Walt Disney World Crowd Calendar. Look for the least busy dates, you'll also generally find the cheapest dates.
As a general rule, higher prices do not deter people from visiting or "redistribute" attendance. Crowds are almost always a good proxy for prices.
If you want to comparison shop very specific dates, another great resource is the rate calendar for each resort on Disneyworld.com. Finding this isn't easy, but we break down the steps with screenshots in 2023 Walt Disney World Resort Hotel Price Increases.
Even though prices vary considerably, every hotel follows more or less the same pattern. You can thus glean a lot just from scrolling through that calendar for Pop Century or Port Orleans Riverside.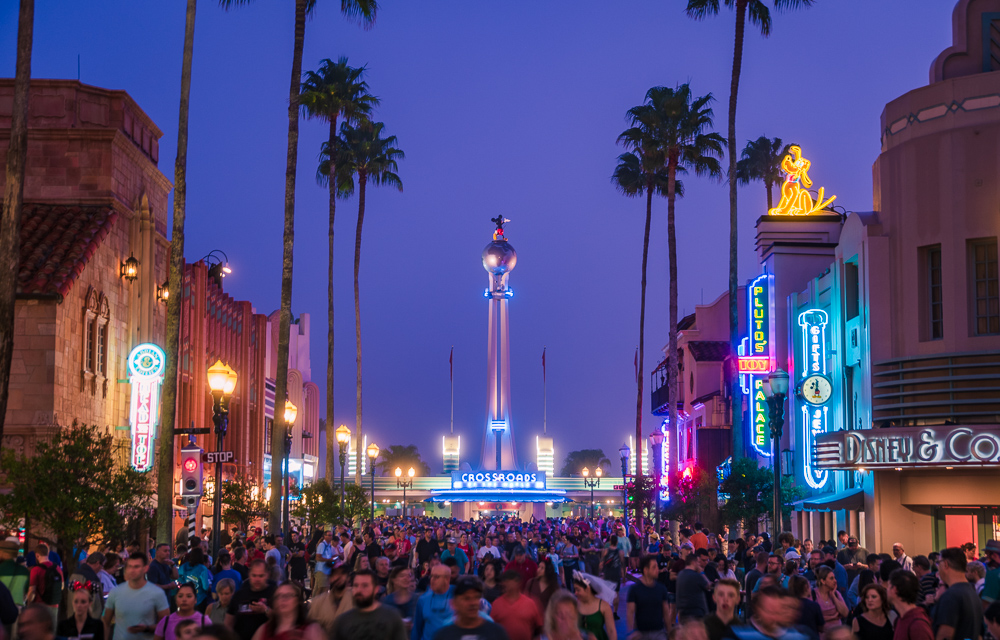 Ultimately, that should answer some questions about when it's cheapest to visit Walt Disney World…and perhaps raise even more. Basically, the least expensive dates on paper as of right now are mid-January through mid-February and mid-August through September, followed by late April to late May, then October through early December–all minus long holiday weekends and the full weeks leading up to major holidays.
Of course, that's a wide range of dates and even potential pricing depending upon where things go from here. While I cannot offer any credible predictions about the economy, my general sentiment is essentially this can't go on forever.
Against that backdrop and with that bias, if forced to choose dates to visit Walt Disney World in the next year–for a range of reasons both qualitative and quantitative–I would not pick January or February 2023.
I don't think those months will be nearly as bad as they were this year, but they're still too uncertain. My expectation is that things will slow down a bit by then, but there are several wildcards: international travel, snowbirds heading south, runDisney, youth sporting events, and more. I think there's a decent chance winter is no longer the sleepy off-season it once was, and Disney has yet to fully adjust pricing to account for the new-normal of higher demand during those months.
Instead, I would look forward all the way to September 2023 (same applies to this September if you're still planning for the current year). This is essentially a hedge, with the expectation that Walt Disney World operations will fully normalize by then as will real world circumstances beyond the berm. It's not necessarily that I think it'll take that long, but rather, that things have already moved slower than anticipated with more disruptions than anticipated that erring on the side of waiting longer is pragmatic. Plus, September is reliably the best month for crowds and deals at Walt Disney World.
Personally, I'd actually go beyond September for my travel target and book the week after Thanksgiving. This is nothing new and actually has nothing to do with pricing–our Best & Worst Months to Visit Walt Disney World has recommended that week for ages–that's just our personal favorite for a mix of reasons related to pricing, crowds, weather, and the holiday season. It's "objectively inferior" to September, but the reality is that humans don't take vacations in a Microsoft Excel spreadsheet. That's the better week on balance.
Planning a Walt Disney World trip? Learn about hotels on our Walt Disney World Hotels Reviews page. For where to eat, read our Walt Disney World Restaurant Reviews. To save money on tickets or determine which type to buy, read our Tips for Saving Money on Walt Disney World Tickets post. Our What to Pack for Disney Trips post takes a unique look at clever items to take. For what to do and when to do it, our Walt Disney World Ride Guides will help. For comprehensive advice, the best place to start is our Walt Disney World Trip Planning Guide for everything you need to know!
YOUR THOUGHTS…
What do you think about this look at the cheapest times to visit Walt Disney World? Which would you pick in the January/February v. August/September dilemma? Think discounts will return later in 2022 or early 2023 and put a reality-check on runaway prices? Have you noticed these increases in 2023 Walt Disney World vacation packages? Do you agree or disagree with our assessment? Any questions we can help you answer? Hearing your feedback–even when you disagree with us–is both interesting to us and helpful to other readers, so please share your thoughts below in the comments!