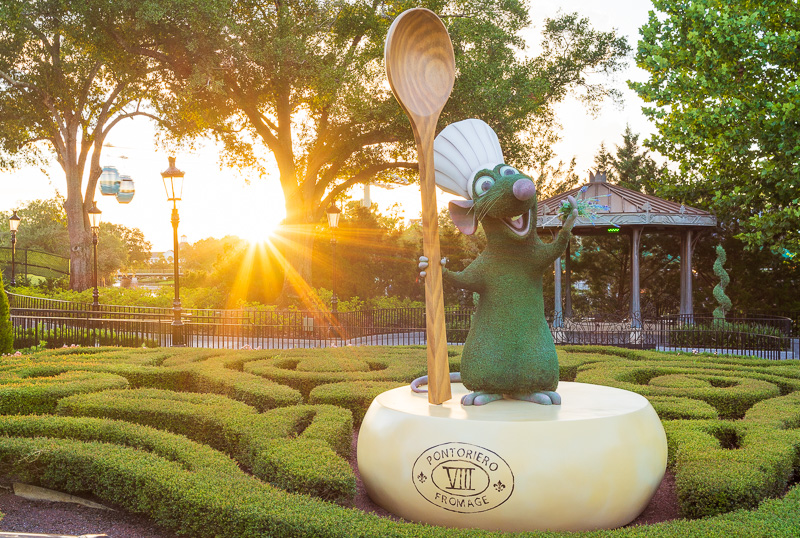 Our ultimate guide to the 2021 Epcot Food & Wine Festival provides tips, booth lineup info, snack & dessert reviews, entertainment details, things to do for kids, and everything else you need to know about Walt Disney World's foodie event. (Updated July 9, 2021.)
The 2021 Epcot International Food & Wine Festival runs longer than ever before–from July 15 through November 20, 2021 for a total of 129 days. Based of this, Walt Disney World is effectively splitting the event into two phases, with the festival kicking into high gear on October 1, 2021–which is not coincidentally the start of Walt Disney World's 50th Anniversary Celebration!
In addition to the second phase of the 2021 Epcot International Food & Wine Festival, October 1 is also the opening of Remy's Ratatouille Adventure in the France pavilion and the debut of Harmonious, the new nighttime spectacular on World Showcase Lagoon. Suffice to say, that'll be a big deal at Epcot, and also the start of heavier crowds for at least a few months at Walt Disney World…
This comprehensive guide to the 2021 Epcot International Food & Wine Festival will cover everything you need to know when planning for the event, but if you're looking for a list of all the cuisine (and food photos!), you'll want to see our FULL MENUS for the 2021 Epcot Food & Wine Festival.
That's the one thing that's beyond the scope of this guide. That's the most important detail, but there are simply too many Global Marketplace booths and too many snacks and desserts to cover them all here. It's a big event and there's a lot to know!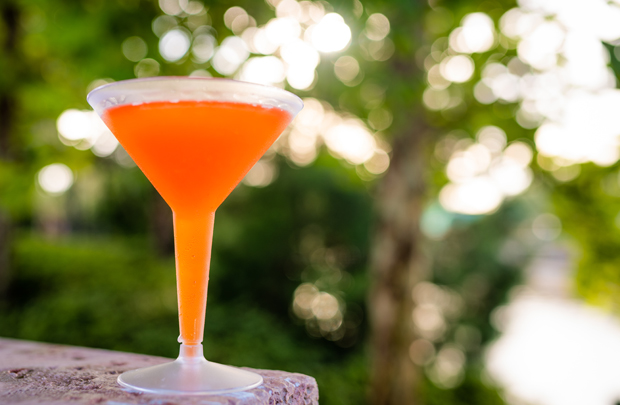 The good news is that things are getting back to normal at Walt Disney World, and the 2021 Epcot Food & Wine Festival further reflects that. Aside from the expanded dates, returning entertainment, and expanded roster of activities, the biggest change here is that Disney drops the "Taste of" naming convention that had been used since last year to indicate a scaled back version of the normal event.
With that said, Walt Disney World still hasn't announced whether the Eat to the Beat concert series, culinary seminars, demonstrations, meals with celebrity chefs, or other special events will return to the 2021 festival. Our expectation is that much of this will return this year, likely beginning on or around October 1, 2021 when "phase two" of the 2021 Epcot Food & Wine Festival starts. For now, here's what you need to know about the 2021 EPCOT Food & Wine Festival!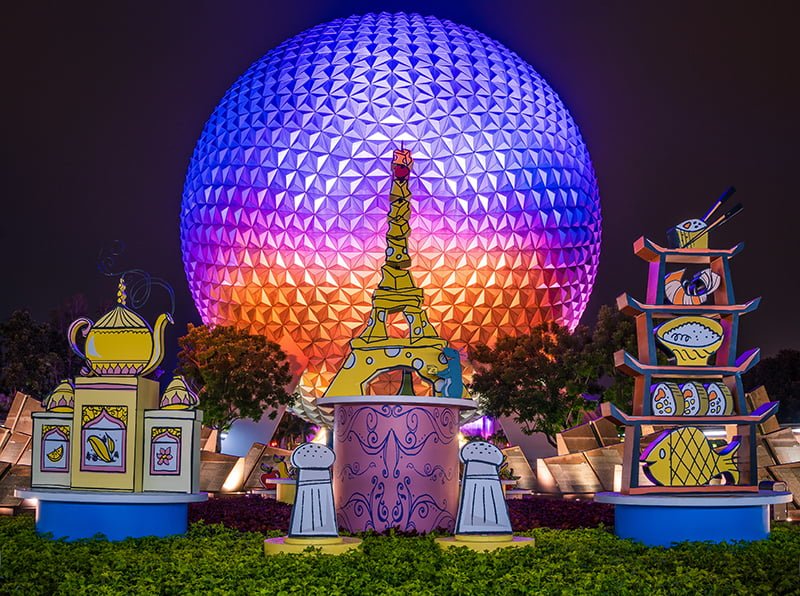 There's a reason EPCOT's Food & Wine Festival is beloved among many Walt Disney World visitors. It is the busiest time of the year at EPCOT, and is popular primarily because it allows guests the opportunity to eat and drink their way around the World Showcase and parts of Future World, trying new and inventive cuisine along the way.
Although it can be an expensive event, we've found ways to get more bang for our buck, and have fun dining at EPCOT before the fireworks. In this post, we'll share some of those tips for the 2021 EPCOT International Food & Wine Festival.
What to Expect & Festival Overview

At the Epcot Food & Wine Festival, there's something for every budget. While you can enjoy some events without spending anything, it's very easy to spend a lot of money, particularly as you graze around the marketplace booths. Once you start looking at the special events and celebrity meals, well, the sky is the limit on how much you can spend during the EPCOT Food & Wine Festival!
We've done the Epcot's Food & Wine Festival many times every year for the past decade-plus, spending more money on snacks than we care to think about. We spend several days in Epcot every year during July, August, September, October, and November, grazing the marketplaces and partaking in the Food & Wine festivities.
All in all, we usually have a good time. Weather-wise, July and August are definitely the least pleasant months for the event and November is the best experience, but after grazing the booths the first three months, we're usually a bit "over it" by the end. (However, if we were planning only one trip, it'd be in November.)
Beyond that, a few things stuck out that are worth noting. First, and I say this every year, but it's true once again: by and large, your money doesn't go very far. Portions don't seem smaller than last year, nor do prices seem higher, but both were already pretty bad last year, so it's not like this should be construed as a positive thing. You'll definitely want to seek out a few sizable dishes.
Second, crowds are far worse on the weekends and after work and not nearly as bad on weekdays between 11 am and 5 pm. When Epcot is more crowded, don't be surprised if you wait in line 10 or more minutes at the cash registers and another 10 minutes at food pick-up.
In the past we've cautioned about long lines on the weekends for the more popular booths, which is especially true during peak times in October and November. This compounds the effect of being out in the sweltering heat and humidity. By contrast, on a weekday in September (or even later in the year), you might encounter no lines whatsoever.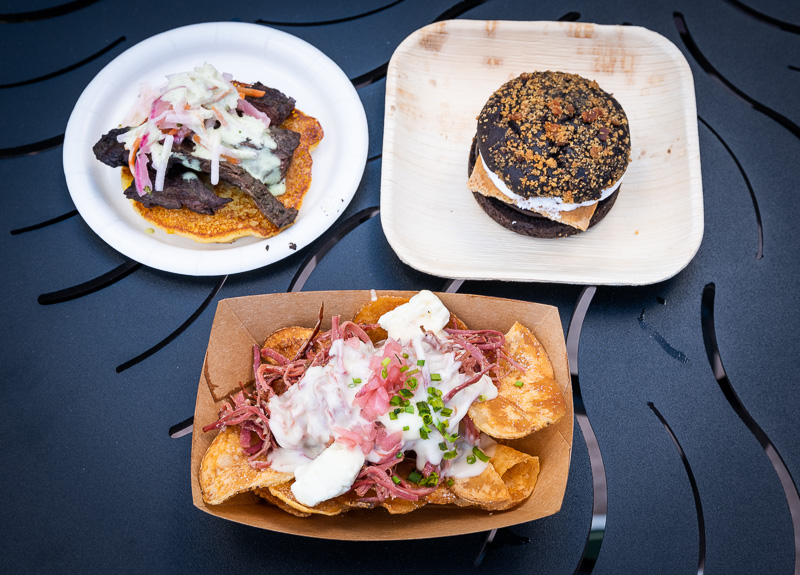 Third, some of the best booths are in Future World. To be fair, there are great items scattered around all of the booths, but the best pound for pound options are often those found closer to the front of Epcot. This includes the best booth of Food & Wine, Flavors from Fire.
Finally, and most importantly, food quality remains high. The last couple of years the food lineups have been really strong, and I would say that last year's Epcot International Food & Wine Festival surpassed the previous year's event in terms of quality. From the quality of the snacks to the booths themselves (some, like India, are gorgeous!), everything is incredibly well done. It almost makes the higher prices and smaller portions a bit more palatable. Almost.
For those looking to splurge on special events during Food & Wine, the slate of celebrity chefs might be of interest. These visiting chefs host a variety of daily demonstrations, Party for the Senses grand tasting experiences, beverage and cheese seminars, and other events, all of which are a big part of the festival.
Celebrity chefs include Cooking Channel host Tiffani Thiessen and Richard Blais, along with returning favorites like Alex Guarnaschelli, Robert Irvine, Masaharu Morimoto, Buddy Valastro, Art Smith, and Carla Hall, plus many others.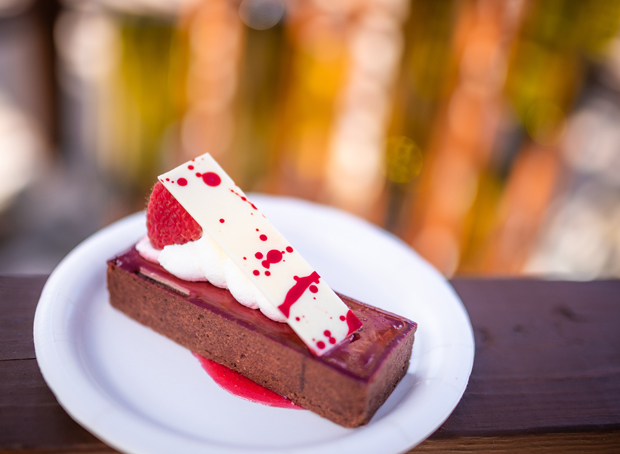 Although this article will provide tips for the Epcot International Food & Wine Festival, there are a lot of things we recommend doing in the fall. Read our Mickey's Not So Scary Halloween Party (replace for 2021 by Disney After Hours Boo Bash) and our When to Visit Walt Disney World in 2021 posts to get an idea of what else to do this time of year. Fall is the perfect time to visit Walt Disney World! Well, my personal "perfect" time of year is Christmas (nothing beats Christmas at Walt Disney World for me!), but fall is a close second.
If you're looking for what's new for the Epcot International Food & Wine Festival or what our recommend plan of attack is for the festival? Well, you've come to the right place. Here's our strategy for keeping your sanity at the Epcot Food & Wine Festival…
Epcot Food & Wine Festival Strategy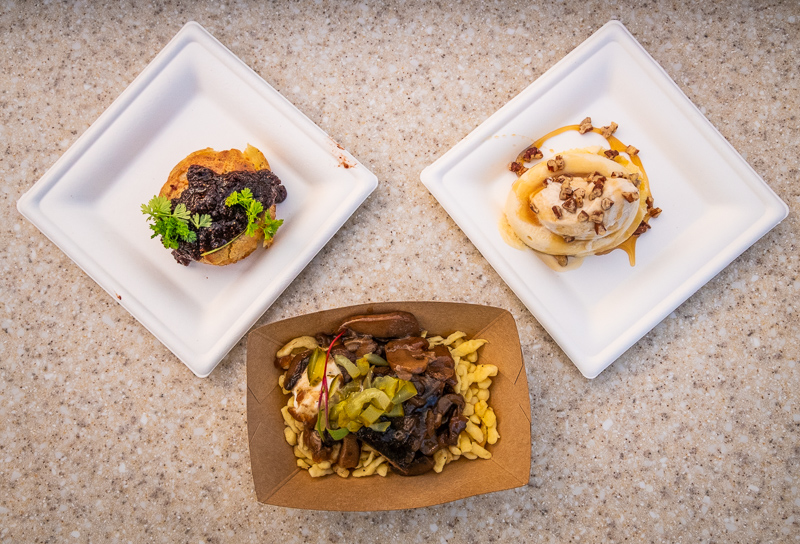 Strategy for snacks? Seems like overkill, right? Not at all. While the Epcot International Food & Wine Festival is a fun way to sample (mostly) good foods, it's also insanely popular and expensive (I would say overpriced, but "popular and overpriced" seems like a bit of a contradiction).
By midday, some Food & Wine Festival booths have lengthy lines for ordering and pickup. By late-afternoon, World Showcase is a sea of sweaty humanity with some booth lines having wait times exceeding those for attractions. Add to this little shade and some slightly inebriated guests, and it can be an unpleasant mix. By evening, some areas of World Showcase feel like a mild frat party, with lines being quite lengthy, especially on weekends.
First, you can find the full menus for these booths for the Epcot Food & Wine Festival here. We highly recommend reading these menus before your trip. Study them, learn them, master then. Knowing what you plan to try before you go is great so you don't wander aimlessly or end up getting things that aren't what you want most on impulse.
Below are some tips to make your festival experience more pleasant…
Leave the Shrimp, Take the Salmon & Scallops – With rare exceptions, shrimp at Epcot's Food & Wine Festival is overpriced, rubbery, and just generally unappetizing. In all our years of doing the event, we've found it's one thing that the culinary teams consistently do not get right. By contrast, salmon and scallop dishes are almost always good–better than you'd expect for their price and being prepared in small kitchens.
Avoid the Hot & Heavy – For an event that starts in the summer and continues in September and October–two months that are still typically quite hot and humid in Florida, there are typically a lot of hot and heavy dishes at Epcot's Food & Wine Festival. While a lot of these are good and worth trying, you'll want to space them out so they don't further overheat you. Ideally, have them early in the day or later in the evening once the sun has gone down. (Although that flies in the face of one of our next tips…)
AC Break – During the hottest part of the day, taking a break from the activities in World Showcase and going to the in-door and air-conditioned films and other attractions is a good idea. General tips for surviving a hot day at Walt Disney World also apply here.
You can get free cups of water from any counter service restaurant, you want to hit places with air-conditioning (I'll put in a plug for the underrated Impressions de France here, which has an especially moving score after a drink or two!), and you want to pace yourself when eating and drinking. We expand upon these tips in our Drinking Around the World Showcase article–the idea is the same here.
Go on a Weekday – We noted this above from a crowds perspective, but you'll want to go on a weekday to avoid the party atmosphere. Weekends are when local college students descend upon Epcot, and turn the place into a veritable frat party. I love frat parties just as much as the next guy, but there is a time and a place for frat parties. Namely, at a frat house when you're in college. Not in family-oriented theme parks. Your opinion of Food & Wine Festival could differ dramatically based on whether you go on a weekday or weekend.
Go Early – Slightly before Food and Wine starts, you should be lining up for your first kiosk. Lines are far shorter earlier in the day, but just as important is that it isn't quite as hot at 11 am as it is at 2 pm. There is very little shade at the booths. If you've ever waited in line 30 minutes for some wine and creme brulee in France while sweating through your shirt, you know what I'm talking about.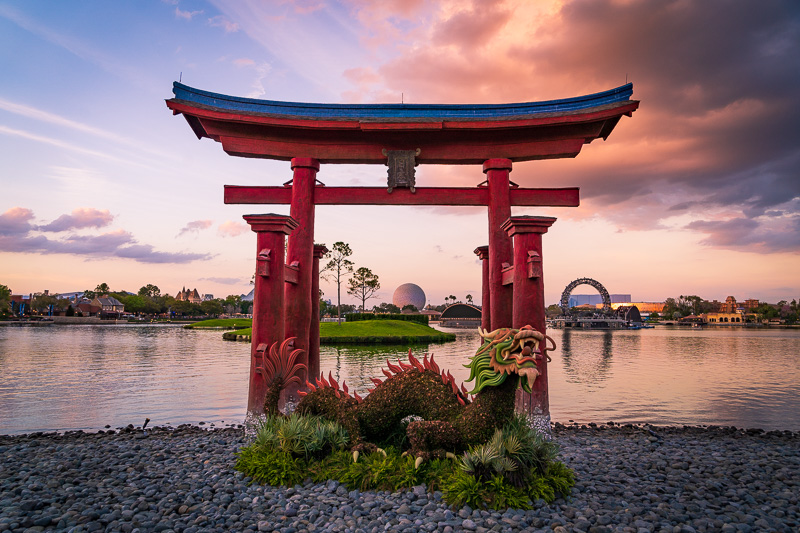 Stay or Arrive Late – Lines for the Global Marketplaces typically peak during prime meal hours, and drop by around 8 pm as people are finding spots for Epcot's nighttime spectacular. While we recommend doing likewise and grabbing a viewing location, sending someone to grab a few of the heavier dishes that you skipped earlier to enjoy after the sun has gone down is a great idea, too!
There's probably more strategy than this, like a scientific approach to which direction around World Showcase you should go, the ideal moment to purchase items for maximum freshness, etc., but this is a solid plan of attack. After your second or third drink from one of the kiosks, you'll be so oblivious to what's going on that standing in line for snacks may not even bother you.
Fun for Kids at the 2021 Epcot Food & Wine Festival
Those of you with families and kids might be thinking that the Epcot Food & Wine Festival sounds very adult. In some ways–many ways–it definitely is. However, as you can see in perusing the menus, there's cuisine that's appropriate for all ages, and many of the dishes aren't strictly high-brow "foodie" cuisine–they're fun and universally approachable. So there's plenty for kids to eat.
Beyond that, there's entertainment and fun for all ages. The big thing, beyond the fact that this all occurs in a theme park with attractions like Frozen Ever After, princesses, and other characters, is the scavenger hunts and culinary challenges. First, there's Emile's Fromage Montage–you sample a variety of delicious cheeses served in inventive ways, and collect a stamp for each on your "cheese crawl." Collect all 5 stamps and bring the stamped Festival Passport to Shimmering Sips for a specialty prize unique to the 2021 Epcot International Food & Wine Festival.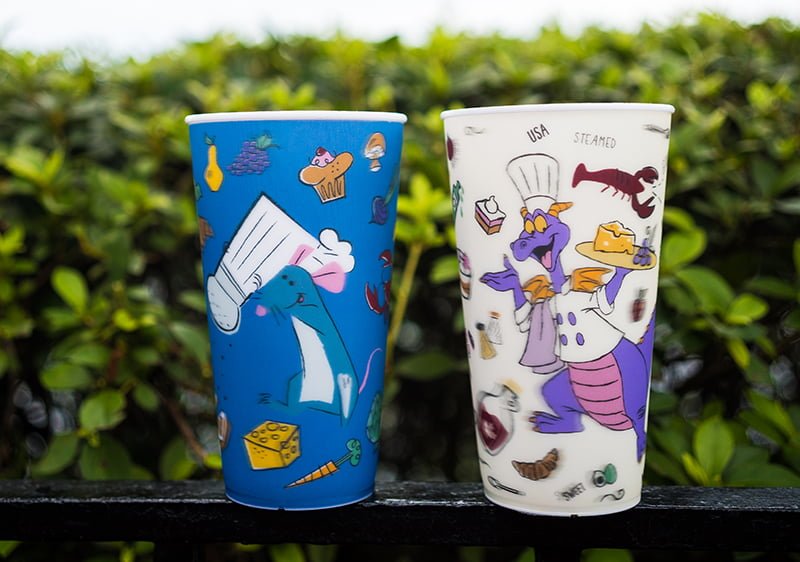 Finally, there's Remy's Ratatouille Hide & Squeak Scavenger Hunt. Embark on an adventure inspired by the Pixar film as you search for Remy on a savory scavenger hunt during the 2021 Epcot International Food & Wine Festival. Simply purchase your map and stickers from select Festival merchandise locations, then locate statuettes of Remy hidden all around World Showcase and match the ingredient stickers to your map. Once you've found them all, take your completed map to select gift shops and choose a surprise, compliments of Chef Remy!
Our pro tip here is to look at the prizes before purchasing the map. If they're something you or your kids want, then buy the map. If not, do the scavenger hunt on your own without the map. It's a fun activity either way, and the map is absolutely unnecessary to searching out the statues and having an enjoyable experience. We buy the map about half the time–the prizes are often good, and the price is usually fair by Walt Disney World merchandise standards.
Live Entertainment & Eat to the Beat! Concerts
JAMMin' Chefs (Canada Mill Stage) – This funky drumming crew breaks it down as they drum up fun in the kitchen using pots, pans and other unlikely instruments.
Mariachi Cobre (America Gardens Theatre) – Enjoy an exuberant performance of world-famous, traditional folk music.
Voices of Liberty (America Gardens Theatre) – Get swept away by inspiring vocal performances celebrating America's spirit and beauty.
America Gardens Bandstand – The 2021 Epcot International Food & Wine Festival opens with America Gardens Bandstand, a free live music concert series featuring popular songs of yesterday and today, performed Friday through Monday evenings. For these free weekend concerts, local bands from across Central Florida take to the stage at America Gardens Theatre, across from the American Adventure in Epcot's World Showcase.
Here are America Gardens Bandstand dates and bands:
July 16 to 19, 2021: Epic! Live
July 23 to 26, 2021: Champagne Orchestra
July 30 to August 2, 2021: Element
August 6 to 9, 2021: Sound Society
August 13 to 16, 2021: The Hooligans
August 20 to 23, 2021: The Vybe
August 27 to 30, 2021: The M-80s
September 3 to 6, 2021: Latin Ambition
September 10 to 13, 2021: Audio Exchange
September 17 to 20, 2021: The Hooligans
September 24 to 27, 2021: Epic! Live
You'll notice this schedule only runs until September 27, which is not-so-coincidentally only a few days before "phase two" of the 2021 Epcot International Food & Wine Festival begins on October 1, 2021–and the event kicks into high gear.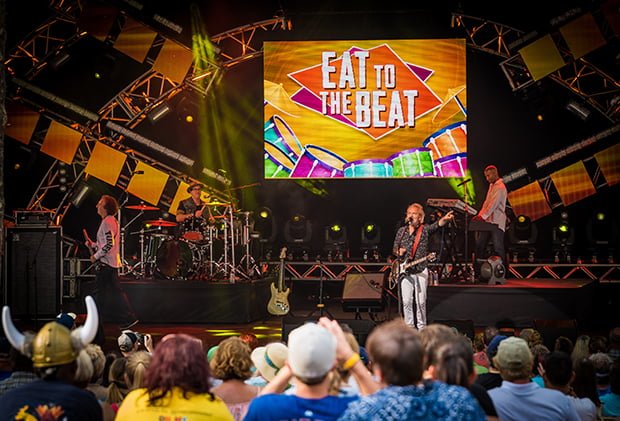 In a normal year, the Eat to the Beat concert series would be presented nightly at the American Gardens Theater. During these Eat to the Beat concerts, popular bands from the 80s, 90s, and 2000s perform some of their greatest hits for the Food & Wine Festival crowds. These concerts are included with Epcot admission, and take place three times per evening, at 5:30 p.m., 6:45 p.m., and 8:00 p.m.
No, you're not going to find current big-name artists like ZZ Top or whatever the kids are listening to these days, but it's a free concert in Epcot. You can find the full line-up and performance dates on Disney's Eat to the Beat schedule page.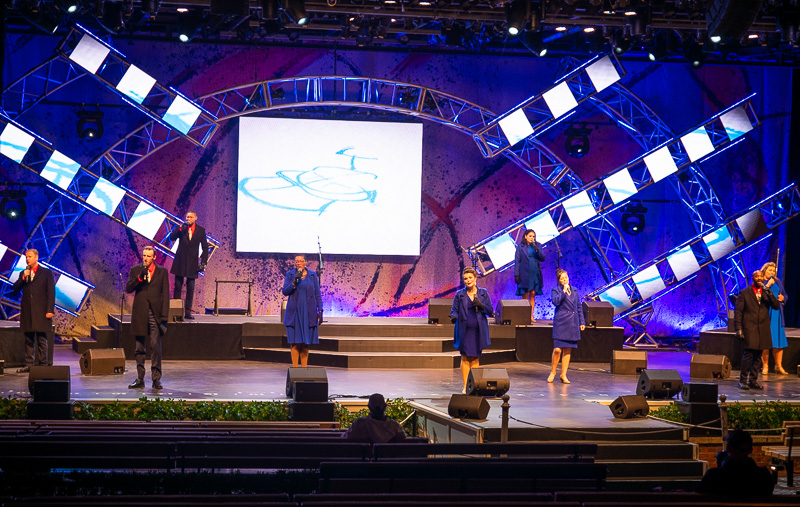 It is possible that the Eat to the Beat Concert Series will begin with "phase two" of the 2021 Epcot Food & Wine Festival on or shortly before October 1 and run through mid-to-late November 2021, concluding a few days before the rest of the festival in order to set the stage for the return of the park's beloved Candlelight Processional during the holiday season.
It's also possible that the America Gardens Bandstand concert series will be extended (and also begin weekday performances), with future concert dates released once more bands are booked and those dates draw nearer. Either way, there will be concerts on at least select nights at Epcot in October and November 2021. What they're called and when they're performed is still unclear.
Food & Wine Festival Seminars & Events
In addition to the booths at the Epcot International Food & Wine Festival, there are a lot of events. Some of these are regular things like seminars that are offered on a daily basis, and are easily accessible to the average guest.
Other offerings are premium special events (the use of both 'premium' and 'special' is basically Disneyspeak for 'super-duper expensive.') that are relatively unknown to the average guest and often sell out far in advance. We aren't really fans of super-duper expensive stuff, but we are fans of words like free and low-cost.
NOTE: Walt Disney World has not yet announced any seminars, culinary presentations, meals with celebrity chefs or any other premium special events during the 2021 Epcot Food & Wine Festival. We expect these to return around October 1, 2021, but that's purely speculation. They may come back earlier–or not at all. For now, here's what you need to know about the premium offerings during normal years…
Low-Cost Culinary Demonstrations – The low-cost culinary demonstrations are our favorite aspect of the Epcot Food & Wine Festival. At $15 each, they offer a lot more than the free seminars, and a lot of times the samples you receive at these seminars are a better value than what you'd receive if you simply went around to booths and ordered items. In addition to the samples, you receive some basic background information and some entertaining presentations.
These seminars, in general, definitely are not geared to the same level of foodie audience as the special event meals, nor are the samples of the same caliber, but you get what you pay for. We have done several of these, and they generally offer the best value at the Epcot Food & Wine Festival. These low-cost seminars offer a good primer to the topic covered, plus pretty good samples.
Walt Disney World has a schedule of the culinary demos, and advance booking info on its Food & Wine Festival Culinary Demos page.
Premium Special Events
The Epcot Food & Wine Festival features a number of special events, many of which are quite pricey. Like, over $100 per person in price as the starting price. Reviews for these events are often prefaced with "despite the cost, we enjoyed it…" (or something along those lines), so if there's one that strikes you as being interesting and you have disposable income, consider giving it a try. Not all of them cost quite that much, but they aren't cheap.
Here are just a handful of the many premium special events:
Interactive culinary adventures in the Disney resorts encourage guests to ask the experts, taste and cook alongside our chefs at select Deluxe Walt Disney World Resorts.
"Sunday Brunch with the Chef" is a 2-hour event featuring a breakfast buffet hosted by a culinary TV personality, and includes a sparkling wine toast as well as a meet-and-greet photo opportunity with the celebrity chef.
The "Mix It, Make It, Celebrate It" hands-on workshop gives guests the opportunity to learn from professional chefs in cake decorating, garnishing, cocktail mixing, and other culinary activities.
Party for the Senses returns for select dates in September, October, and November.
"What's Cookin' With…" features some of the country's top celebrity chefs, beginning in the morning with a delightful plated brunch and sparkling wine toast. This starts with a demo, followed by the chefs answering questions from the audience and sharing their anecdotes.
For a comprehensive list of the Premium Special Events along with reviews and additional information, check out Walt Disney World's list of different special events or call 407/WDW-FEST (939-3378). You can also find pricing, dates, and booking details there.
Personally, I think there's not just the standard Walt Disney World premium here, but also scarcity pricing, in that many of these events are extremely small. Disney knows there are enough guests with significant disposable incomes who won't balk at high prices to fill the events. That's just my take, though. Other Walt Disney World fans love these premium events!
Summary & Conclusion
If you like food, the Epcot International Food & Wine Festival should be a lot of fun for you. You don't need to be a foodie to enjoy it, as there's really something for everyone. Epcot's Food & Wine Festival can be a great event and you don't have to break the bank doing it, but it can also be expensive, crowded, hot, and unpleasant. Good planning and strategy makes all the difference in the experience you have. If you take away nothing else from this post, remember that.
We've done Epcot's Food & Wine Festival multiple times each of the last several years and have generally enjoyed our experiences. In part, this is because we picked weekdays to visit, and had great luck with getting excellent food from the marketplace booths.
Additionally, there's a ton to do. Even if you went to Epcot every day of Food & Wine Festival, you couldn't experience it all, but you would go broke trying! We mention cost here a lot, and for good reason: you can spend a ridiculous amount of money without really trying. Just grazing the various booths for an afternoon can set you back a lot of money.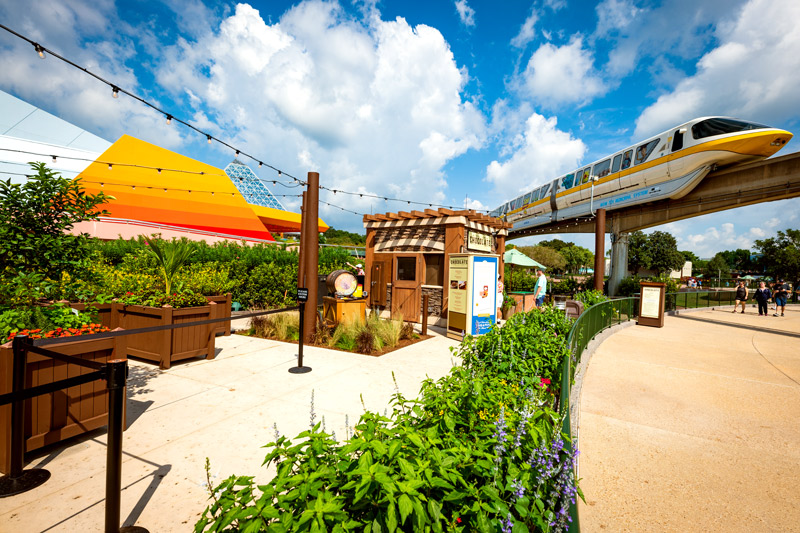 This isn't meant to scare you away from the 2021 Epcot Food & Wine Festival. To the contrary, in fact. The event can be a tremendous amount of fun if you plan ahead, avoid the hordes of people on the weekend, and get lucky with mild weather. World Showcase feels like an actually living, breathing World Showcase during the festival, with a culinary focus.
Epcot's Food & Wine Festival is one of Walt Disney World's most popular events of the year–for good reason. We typically spend a couple full weeks in EPCOT over the course of the event, eating our way around the park. Last year, we bought and ate over 100 snacks (literally), covering every dish at the event in our comprehensive Global Marketplace Food Photos, Reviews & Booth Menus: Epcot Food & Wine Festival index.
Planning a Walt Disney World trip? If you're interested in learning more about hotels, our Walt Disney World Hotels Reviews page is a good place to start. For where to eat, try out our Walt Disney World Restaurant Reviews page. If you want to save money on tickets or determine which type you should get, read our Tips for Saving Money on Walt Disney World Tickets post. Our What to Pack for Disney Trips post takes a unique look at unconventional things you should take on your trip. Once you arrive at the parks, our Walt Disney World "Ride Guides" are great for determining what to do and when to do it. For overviews of all of these topics and so much more, the best place to start is our comprehensive Walt Disney World Trip Planning Guide to make the most of your experience!
Your Thoughts
Have you done the Epcot Food & Wine Festival at Walt Disney World? What did you think? Any favorite marketplace booths or culinary demonstrations you'd recommend? Ever had any negative experiences? Have any tips of your own to share? Any questions we can help you answer? Hearing feedback about your experiences is both interesting to us and helpful to other readers, so please share your thoughts below in the comments!