Happy Festivus! In the spirit of this glorious holiday, we're going to embrace its most time-honored tradition: The Airing of Grievances. People have a lot of problems with Walt Disney World, and now you're gonna hear about it! Readers tell me this company stinks!
Really though, Walt Disney World fans do have a lot of complaints right now, so much so that the airing of grievances has become a year-round tradition. Since reopening, there have been a number of changes that are unpopular with loyal guests, including cutbacks, temporary policies that have become permanent, price increases, and more. Plus, decisions viewed as short sighted to increase profits and per capita spending, all to the detriment to consumers and the experience.
It's impossible not to notice this. Many complaints we hear from readers are prefaced with "I'm normally a fan no matter what who defends Disney, but…" or "I don't normally complain, but…" There have been far fewer fans offering defenses of unpopular decisions with the rationalization that Walt Disney World is a business. There's also less knocking of those who air their grievances as "so-called fans" and much more agreement and acknowledgement of Disney's shortcomings.
While I enjoy channeling my inner Frank Costanza from time to time, I've also made a concerted effort in the last year-plus to appreciate what I have, savor the little things, and look for the silver linings. A lot of feel good fluff, but it's helped give me a more positive perspective. That probably hasn't always been evident because there are times when it has been tough to find the upside in some things Walt Disney World is doing.
Nevertheless, it's in that spirit of positivity that I'm going to air these grievances fans have with Walt Disney World but also attempt to play devil's advocate and try to make sense of the decision or justify it from their perspective. Perhaps that'll make me a "pixie duster," but Walt Disney World still is my favorite place on earth and I've gotta rationalize that somehow.
Anyway, let's begin. Welcome, new comers. The tradition of Festivus begins with the airing of grievances…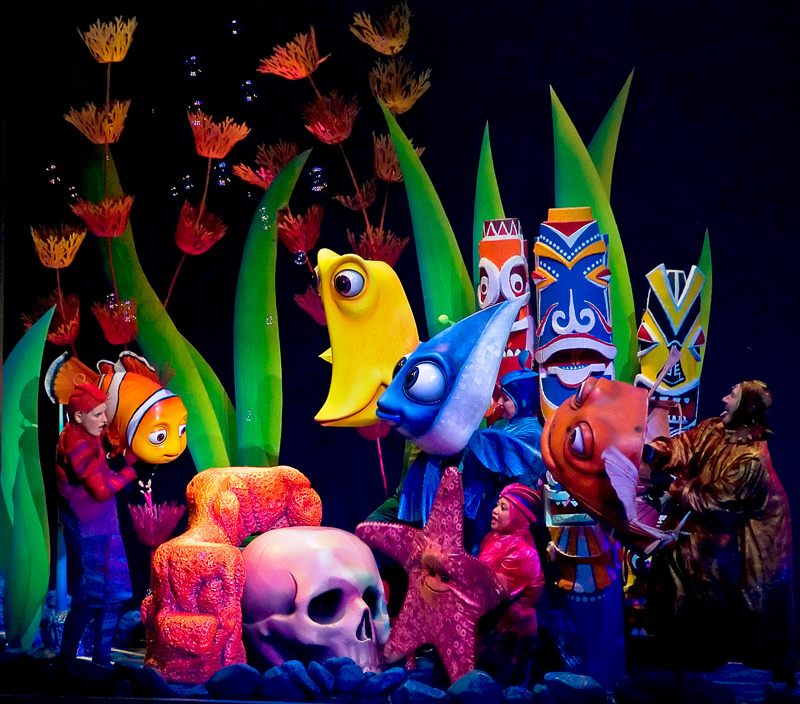 Slow Return to Normal – We're going to start with this one because it seems like a lot flows from it right now. Unlike Universal Orlando, which has been operating in a mostly-normal manner with a full slate of entertainment since last year, Disney has been more conservative, slow-rolling the resumption of nighttime spectaculars, stage shows, atmospheric acts, and much more–right down to hotel perks.
The reasons for this are complicated and muddied. In some cases, Disney has plausible excuses–standoffs with the union representing performers, low early demand, hiring difficulties, and other logistical problems. As the largest single-site employer in the United States and a considerably larger enterprise than Universal Orlando, a longer restart process is also reasonable. Disney is a big ship that turns slowly.
However, almost all of this was exacerbated by Disney's own decisions, or lack thereof. Staffing shortages exist and persist because Disney furloughed so many people and was slow to recall them. A lot of entertainment still isn't back because the company waited rather than making modifications early-on.
In a vacuum, it might be possible to rationalize or explain away so much of Disney's lethargic pace in resuming normalcy. However, once you step back and look at the totality of the circumstances–especially as compared to their competitors and in light of the prices being charged–it's all much less forgivable. For the purported leader of the theme park industry, they've sure been doing a lot of following.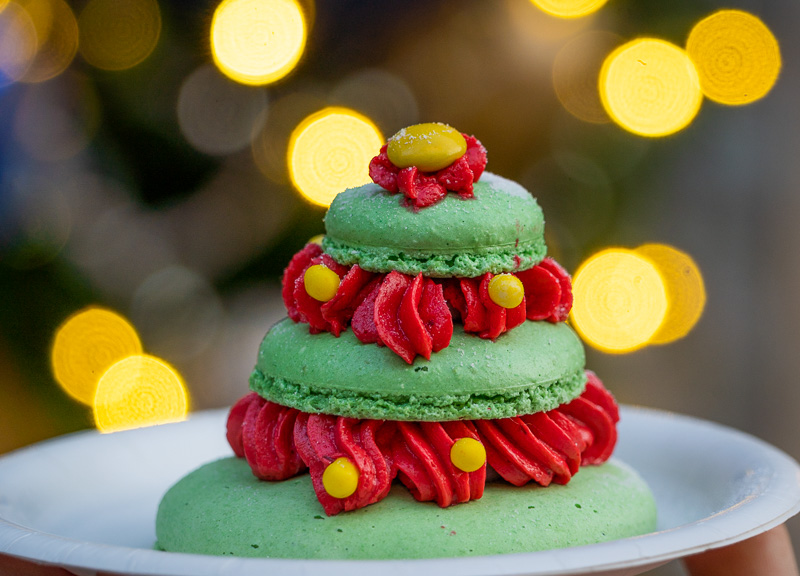 No Disney Dining Plan – Far and away the most common reader questions we receive concern the return of the Disney Dining Plan. It still isn't back, despite assurances from the company that it was only being temporarily suspended and would return "soon" (quite a while ago).
Like many things that have happened (or not) over the last year-plus, the suspension of the Disney Dining Plan was originally motivated by one thing (physical distancing and closures) and that rationale has morphed over time to another reason (staffing shortages).
At its core, the underlying reason for the Disney Dining Plan not being offered has always been an imbalance of supply and demand. Like with a few other complaints on this list, this is arguably being done for the benefit of the guest experience. Visitors would be even more outraged if they were allowed to buy a "useless" Dining Plan with credits they couldn't redeem due to a lack of ADRs. In short, we get and sympathize with fans' complaints, but ultimately understand why the DDP still isn't back.
Restricted Park Hopping – Walt Disney World brought back Park Hopping at the start of this year, which was a huge relief to anyone who tried to fill a full day at Animal Kingdom sans shows or wanted to spend 1.5 days at Magic Kingdom. However, Park Hopping began each day at 2 pm and required that guests enter the first park for which they had reservations, even if it was already after 2 pm.
I love the freedom to Park Hop, and often used to bounce between DHS and Epcot very early in the day. With that said, I'm going to defend this practice in whole. For one thing, there's enough to do at any park until 2 pm. For another, it serves a practical purpose. If Park Hopping were totally unrestricted, you'd have busy days when people would circumvent the Disney Park Pass reservation system by booking Epcot but immediately hopping to Magic Kingdom. Which brings us to the next grievance…
Disney Park Pass Reservations – Even after Walt Disney World raised its capacity caps by significant degrees, the company left the park reservation system in place. Most days, it's little more than a formality–a pointless source of friction and yet another thing to book as part of the tedium of planning a trip. It decreases spontaneity and many fans argue that it isn't doing anything on crowded days, so what's the point?
This perspective overlooks the possibility that Walt Disney World crowds could get so much worse if attendance were allowed to play out in free-for-all fashion. No one knows how bad it could actually get, because Disney hasn't allowed that to happen. As the popular "hold my beer" meme suggests, don't assume crowds couldn't get even worse if left unchecked just because they're currently bad.
At this point, the Disney Park Pass system doesn't exist for keeping crowds low–that hasn't been the case for ages. It's to keep them manageable and prevent attendance from overwhelming staffing levels and available resources. Walt Disney World still is not firing on all cylinders, and is unequipped to handle the same guest loads as in a normal year. I'm no fan of the reservation system in the long term, but it's a "necessary evil" in the short term given the demand-capacity imbalance.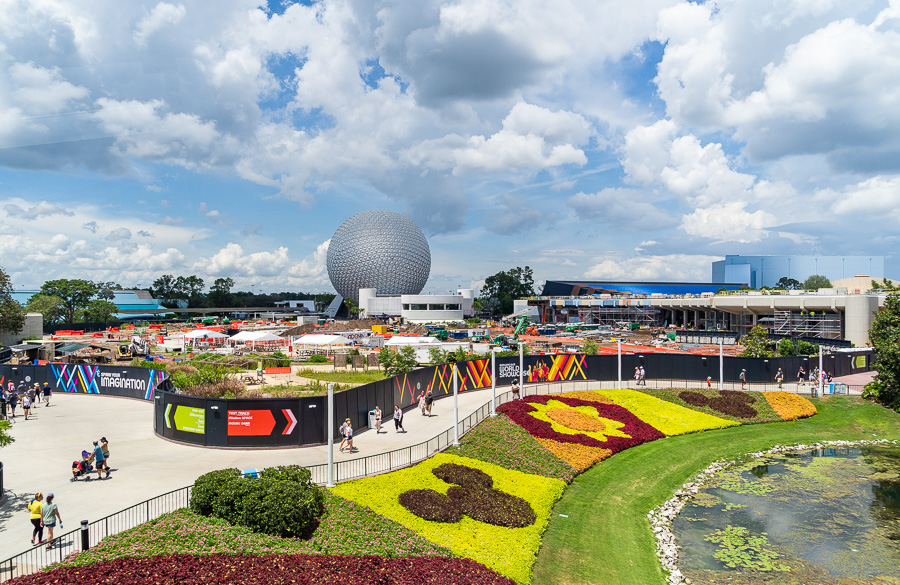 Construction Delays – When the parks closed for a few months, Walt Disney World paused all construction. Contrary to popular perception, this was not mandated by the state–work all around Central Florida continued during that time. Some projects that were near completion pre-closure were held back for months even after being finished and other attractions that were slated to open "in time for" the 50th Anniversary didn't restart until months after reopening. The resulting delays, in several cases, will be over a year. Other previously announced plans were scaled back or abandoned entirely.
From my perspective, the degree to which this is excusable depends upon the project. While I don't like it, I can understand Disney sitting on Remy's Ratatouille Adventure, Star Wars Galactic Starcruiser, and other things. Theme parks add attractions to incentivize new bookings, and they largely would not have fulfilled that role had they debuted last fall. Universal is the one anomaly in continuing to open new things, and a true kudos to them in going against the grain; otherwise, virtually every theme park operator has held back additions.
This is far less excusable when it comes to the central spine redesign of Epcot–also known as the Giant Epcot Dirt Pit™️. Having the park not be a maze of construction walls isn't something that's marketable or excites people into booking trips. (Although Disney did recently try to hype up the return of churros…) No matter how long the closure lasted, its financial fallout, or what austerity measures were necessary, it was patently obvious from the outset that would need to be finished. Disney squandered an opportunity by not kicking the Epcot overhaul into overdrive from last March through July, and should be downright embarrassed by the leisurely pace of work in the year that followed.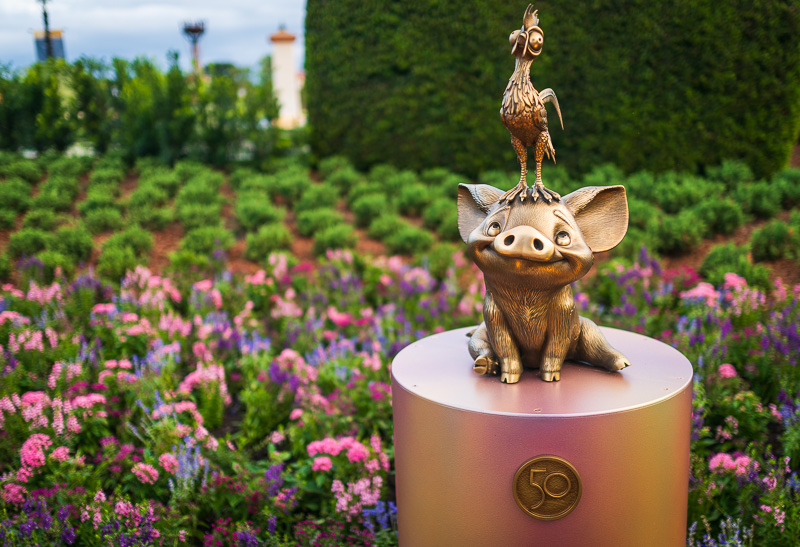 Underwhelming 50th Anniversary – The biggest "limited time" component of Walt Disney World's 50th Anniversary is statues honoring 50 characters, the majority of which have minimal presence in or significance to the parks. There are two new nighttime spectaculars featuring movie moments and songs. There's also some other stuff, none of which offers a nod to the past or the rich legacy of the Vacation Kingdom of the World.
In the latter regard, the unequivocal bright spots have been that the merchandising and culinary teams have truly outdone themselves. There's a wide range of clever and inventive 50th offerings that appeal to a broad spectrum of guests. These items are varied, fun, and celebratory–perfect for the anniversary celebration. But it's also mildly insulting that the value of nostalgia is limited to the degree it can be directly monetized.
Over the course of its 50 years, Walt Disney World has grown a fierce fandom, fostering huge communities and accommodating a range of niche interests. It has resulted in one of the most lucrative timeshare programs ever and an immensely lucrative Annual Passholder program, the growth of which not even surging prices can stop. Despite this, if you only paid attention to the substance of the World's Most Magical Celebration, you might assume it was a tribute to the company's characters and movie intellectual property.
In normal circumstances, none of this would be particularly surprising. Increasingly, people visit Walt Disney World to be immersed in all things IP. Unimaginative as it might be, Disney is giving the park-going public what it wants. During the year of a milestone anniversary and given the aforementioned passionate fanbases? It comes across as out of touch with its own community, unappreciative of their decades of patronage, and unconfident in the strength of theme parks as a standalone product.
Merchandise Woes – If you've gone into Walt Disney World gift shops in the last several months, you've likely encountered empty shelves, higher prices, purchase limits, and more limited discounts. All of which are frustrating for guests, who blame these woes on everything from eBay pirates (and Disney not doing enough to stop them) to greed to insufficient orders of popular products.
Personally, I'm willing to give the company a (near) total pass on this one. Supply chain issues and resulting product shortages are an issue everywhere. Manufacturing has not scaled back up, factories are limited, cargo ships are facing backups before unloading at the ports, and there's a ground transportation worker shortage. We've seen worse at our local Target and Walmart, and those didn't have to contend with a lengthy closure, period of low attendance, and launch of a historic anniversary campaign.
The only minor quibble I have here is that Disney has scapegoated resellers for these issues. Not that I like eBay pirates by any stretch, but the company had no issue with them whatsoever in "normal times." You can bet that they won't again once the supply chain disruptions are resolved.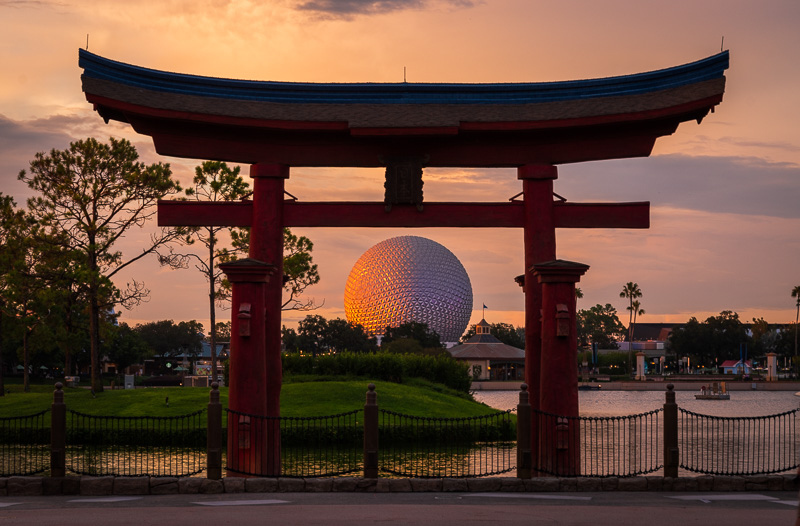 Limited Hours – Even as travel has resumed, pent-up demand has played out, and attendance has increased, Walt Disney World's park hours have been reduced. Some nights, no park is open past 9 pm. Most mornings, Epcot doesn't open before 10 am. This year has had more special full moons than Magic Kingdom has had midnight closings. What once occurred with regularity now happens once in a blue moon.
As much as I hate the gradual erosion of park hours, which started long before last year, it's at least in part supported by guest behavior. No matter how crowded in the morning, Animal Kingdom still clears out by late afternoon. Hollywood Studios is not nearly as busy the last couple hours of the day. Future World empties an hour before Harmonious.
To some degree, this is happening because not all entertainment or nighttime spectaculars have returned. There's less for guests to do and little incentive to stay into the evening hours, so they don't. Bringing back Fantasmic or replacing Rivers of Light would change the dynamic. That's not entirely it, though.
Catering to the "Rich" – There have been no shortages of examples of this–or at least, decisions that have prompted this refrain among Walt Disney World fans. Price increases are the big one, but so too are the proliferation of pricey upcharge offerings, VIP tours, After Hours events, and more.
Disney is trying to squeeze the middle class, not exclude them. That might offer little solace, but it's an important distinction (more so than a "defense" of the practice). The rich are not booking motel-style rooms with exterior hallways at the Value or Moderate Resorts, let alone the many nearby off-site budget hotels that Disney relies upon to fill the parks. Rite of passage vacations among the affluent are certainly a thing, but not nearly enough to sustain Walt Disney World.
Simply put, Walt Disney World is a middle class vacation destination. Even on the high end, it doesn't offer the caliber of service, amenities, or general quality the affluent expect of real world destinations. This is why Disney "outsources" that to Four Seasons on the hotel side. There are low-volume niche experiences at Walt Disney World aimed at the wealthy, but they're relatively insignificant in the grand scheme of things. Disney's bread and butter is still the middle class…and the current trajectory doesn't change until that group says "enough is enough" and pulls back in its spending and splurging.
Paid FastPass – After years of rumors, Walt Disney World permanently retired free FastPass and replaced it with a paid alternative. Or rather, alternatives: the flat-rate Genie+ and Individual Lightning Lanes for select individual attractions. Making matters worse, Disney's initial communications and branding were confusing (to put it mildly), the free itinerary builder is counterproductive, and the system has been plagued by glitches and technical difficulties.
From the outset, our position on this inevitable change was that it "could've been worse" and offered some upside. This was not exactly well received by fans, many of whom were venting, grieving about the seismic shift in planning, or expressing frustration about a lot of guest-unfriendly decisions all at once. Genie angered fans both for what it is, and the paradigm shift it represents.
While Genie could've been worse, it also could've been better. The branding and communications still cause a lot of confusion. The Genie system is unnecessarily convoluted and has too steep of a learning curve. Excluding some attractions from Genie+ comes across as an unnecessarily crass cash grab. It clearly launched several months before the app feature was ready.
With that said, we'll have to "agree to disagree" on a lot of the other complaints. Getting up at ~6:50 am on vacation stinks, but that's already par for the course if you want to beat the crowds. At least in theory, having some Individual Lightning Lanes incentivizes construction of new headliner attractions, which can be directly monetized. FastPass+ might've been beloved by hardcore fans who always stayed on-site and knew its quirks, but it created its own losers (anyone off-site or learning of its existence upon arrival). FastPass+ was stretched to its breaking point and a change was needed.
Genie is very far from perfect and should've been more like MaxPass, but it's not as bad as it's made out to be. It will hopefully improve over time, and even simple UI and reliably fixes, plus booking prompts will improve the overall Genie+ experience. Not everyone will love it, but not everyone loved paper FastPass or FastPass+ either.
Cutbacks & Charges – This is already getting really long, but I'd be remiss if I didn't at least acknowledge all of the cutbacks and charges for things that used to be included. Want a MagicBand? That'll cost you! Bread to start your table service meal? Prepare to pay extra! Evening Extra Magic Hours? Upgrade resorts! Want to see a parade or stage show? It's behind an After Hours paywall.
I'm not a fan of nickel & diming. I don't want to give this major grievance only cursory treatment, but there's just not a ton I can add here that hasn't already been said. There are arguably some scenarios–like cutting back on plastic waste with MagicBands or hiring more housekeepers being nearly impossible–where some of this is understandable. By and large, it's just a way to improve margins. It's an effective approach because each is minor in isolation, but there's a reason why "death by a thousand cuts" is a saying. The totality of these cost-cutting measures has become very noticeable.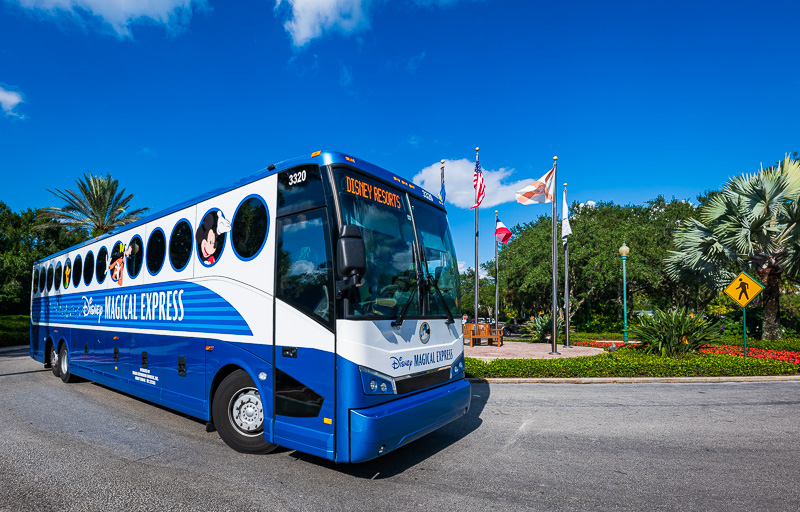 End of Disney's Magical Express – Earlier this year, Walt Disney World announced that the Magical Express shuttle service is ending. This list's final grievance will be the first felt next year, as the buses between MCO and resort hotels will no longer be offered starting with arrivals January 1, 2022. Although its spiritual successor will still be operated by Mears and there's another fun train-themed alternative, Walt Disney World won't offer airport transportation. Even more than paid FastPass, this has garnered the most backlash and confusion among fans.
Retiring DME is the equivalent of pulling your ace starting pitcher throwing a no-hitter during the World Series. Sabermetrics somehow justifies it, but it makes no sense to anyone in the real world. It's analytics gone awry, justifying decisions that diminish the overall quality of the experience. The fun is being sucked away by people who don't actually love the game, armed with computers that have deemed those decisions to be "correct" and "good."
It seems like the decision to eliminate Disney's Magical Express was arrived upon in a similar manner, and I can muster no defense for the move, whatsoever. Like stupid sabermetrics decisions that are hurting baseball, I fear Disney is doing something similar with an overreliance on analytics. Perhaps these will bring short-term gains, but also, unknown long-term pain.
Eliminating Disney's Magical Express is short sighted and will cost the company hotel stays, visits to other theme parks, meals outside the resort complex, and more. One of Walt Disney World's greatest strengths was its bubble, and the company has voluntarily punctured that. The captive audience that was viewed as advantageous for years is gone–and at a time when Walt Disney World's #1 competitor keeps growing and getting stronger. Make it make sense. 
The thing is, I'm sure there is a business justification for the decision, with complex calculations performed. It all makes sense, if you're a computer. And yet, it does not pass the simplest of smell tests for humans.
This encapsulates my biggest fear for the future of Walt Disney World. More decisions by analytics, fewer by real people. Less that's interesting and unique, more that's beholden to brand deposits and dictated by accountants. Beyond some of what's listed here, I also see this mentality reflected in entertainment like Disney Enchantment. That nighttime spectacular is easier to explain as something assembled by algorithm, predicated on Disney+ marketing targets or viewership data. I also see it repudiated in things like KiteTails, which is why I love that chaotic and unpredictable show.
Above all else, Walt Disney World should be fun and creative. Its leaders should never lose sight of that, and realize that a decision is only as "good" as its resulting guest satisfaction. They should be cognizant of the fact that everything has a cost, including short-term financial gain. The price paid for guests returning from trips feeling deflated or devalued should be deemed too high, no matter what per capita spending might have to say. Walt Disney World is a business and always has been. It's also innovative and imaginative, an ambitious endeavor built not by MBAs and accountants, but by creative visionaries–it should be treated as such by those who now lead it. Guests have long known that the company was after their money, but never before have they felt that was the essence of Walt Disney World.
Planning a Walt Disney World trip? Learn about hotels on our Walt Disney World Hotels Reviews page. For where to eat, read our Walt Disney World Restaurant Reviews. To save money on tickets or determine which type to buy, read our Tips for Saving Money on Walt Disney World Tickets post. Our What to Pack for Disney Trips post takes a unique look at clever items to take. For what to do and when to do it, our Walt Disney World Ride Guides will help. For comprehensive advice, the best place to start is our Walt Disney World Trip Planning Guide for everything you need to know!
Your Thoughts
Have any grievances of your own to air about Walt Disney World? Do you agree or disagree with our airing of grievances? Any questions we can help you answer? Hearing your feedback—even when you disagree with us—is both interesting to us and helpful to other readers, so please share your thoughts below in the comments!