Looking for the best and worst days of the week to visit each park at Walt Disney World? This strategy guide covers Magic Kingdom, Epcot, Hollywood Studios, and Animal Kingdom, offering info about when the wait times are lowest and highest, plus commentary about weekdays v. weekends, special events, and more.
When it comes to choosing the best and worst times to visit Walt Disney World, there's a lot to consider. If you're singularly focused on wait times, we recommend consulting our 2021-2022 Walt Disney World Crowd Calendars: When to Visit & Avoid to choose travel dates.
If you're more concerned with the quality of the overall experience, we also have something more holistic: our 2021-2022 Best and Worst Months to Visit Walt Disney World. That ranks every month of the year, and recommends the 3 very best weeks of the year to visit. Once you narrow down a range of dates, it's time to start thinking about which days of the week to do each park. That's where this post comes into play…
For much of the last year-plus, conventional day of the week advice for Walt Disney World was irrelevant or flat out wrong. Limited capacity, park reservation availability, and attendance skewed towards locals rather than tourists really changed the equation, and upended our normal recommendations.
Thankfully, attendance and crowd dynamics have started to normalize. While this still isn't totally true for crowd calendars–as we've seen in the last few months with unexpectedly low attendance due to reinstated mask rules and Florida's since-subsided surge–it is days of the week. Accordingly, here's our new advice for best days of the week at Walt Disney World, same as the old advice–but not the "temporary abnormal" advice!
Hollywood Studios
For much of the last year, we recommended doing Disney's Hollywood Studios on a weekend. The rationale at the time was that DHS hits capacity almost every day, meaning there was no difference in attendance on weekdays v. weekends. The other parks were not reaching capacity on most days, and thus there were more pronounced differences between weekdays and weekends at those parks.
None of that has been relevant for the last several months, and hopefully won't be at any point going forward. Save for Thanksgiving, Christmas, and New Year's weeks, Disney Park Pass reservations are largely a formality. (Even those weeks, it's not a matter of weekday v. weekends–it's due to the holiday.)
Nevertheless, we're still seeing a similar pattern at Disney's Hollywood Studios. It's hard to say why this phenomenon is occurring–perhaps it's a remnant of recommendations made ages ago–but it continues to be our experience that weekends are slightly less busy in practice at DHS, and average daily wait times are lower.
One possibility is that locals still descend upon Disney's Hollywood Studios on Saturday and Sunday, but do so disproprotionately early in the day. This causes a big spike in wait times early on, resulting in both those guests and others bouncing early…and shorter wait times in the afternoon and evening. That's our theory, and there's really no other good way to explain the discrepancy.
Accordingly, Disney's Hollywood Studios is our "lack of better alternatives" recommendation for Saturdays or Sundays. It comes with a couple of caveats, though. First, only do DHS if you can stay until night time to take advantage of the lower average waits later in the day. Second, if you don't have to visit over a weekend, consider going a different day–potentially Monday or Tuesday.
Epcot
Epcot is the worst pick on weekends for the opposite reason. It's undoubtedly the biggest "local's park" at Walt Disney World, and the park is more popular with Floridians than tourists.
Although the gap has closed a little with the debuts of Harmonious and Remy's Ratatouille Adventure, and probably will even more once the Epcot Dirt Pit is filled in and Guardians of the Galaxy: Cosmic Rewind opens in 2022.
You're also more likely to encounter groups Drinking Around the World on Saturday and Sunday. For those of you who want to relive your glory days by attending an open air frat party, this might sound appealing. However, those days are long behind us, and we suspect many families don't want their kids in that environment.
We're not kidding. Weekends are prime time for college students with disposable incomes to descend upon Epcot's festivals to get sloshed. (It's noticeably worse when UCF doesn't have a home football game.) Likewise, locals turn out to drink, sometimes to excess. Now, we are far from teetotalers, but this sometimes can be a tad too much for a family-friendly theme park. Even if it doesn't cross the line (and it very well may not for you), World Showcase is significantly more crowded and congested on Friday nights, Saturdays, and Sundays.
One thing to note here is that this is is largely a qualitative assessment, and not a quantitative one. Wait times are not significantly worse at Epcot on weekends. Since most of the aforementioned audience is visiting to drink, they have minimal impact on the wait times for rides. (Lines for food booths are a totally different story!)
As such, you might be able to "beat" the weekend crowds at Epcot simply by arriving early, doing World Showcase first, and then doubling-back into Future World (or whatever they're calling those "neighborhoods" now) in the early afternoon. That's a savvy strategy, and one we recommend in our Epcot 1-Day Itinerary. 
With that said, our actual advice is visiting Epcot on a weekday. Mondays through Wednesdays are all equally good. We've noticed a slight uptick in crowds on Thursdays, and a more significant one on Fridays. Still, not nearly as bad as Saturday or Sunday.
Even though the impact on wait times isn't terrible, Epcot is the one park we try to avoid on Saturday and Sunday if at all possible. I'd much rather deal with the crowds and longer waits on Saturday in Magic Kingdom than those in Epcot. To each their own, but it's just not our scene.
Animal Kingdom
As a general matter, Animal Kingdom is the park that requires the least strategy and is the easiest place to beat the crowds in all of Walt Disney World. It doesn't require Genie+ or Individual Lightning Lanes, and is pretty easy to knock out everything–and then some–if you stay for a full day.
Objectively, the best days to visit Animal Kingdom are weekdays. Across the board, average daily wait times are lower Monday through Friday than they are Saturday or Sunday. However, that comes with a pretty huge asterisk or caveat…
Weekend wait times are only "worse" at Animal Kingdom due to the middle of the day. If you're staying on-site and taking advantage of Early Entry (or even going in the first couple hours the park is open), it's pretty easy to beat the crowds.
Moreover, there's a pretty steep fall off in wait times during the last couple hours Animal Kingdom is open. This one does vary by season (during the holidays, it'll probably be less true) but is accurate to some degree throughout the entire year.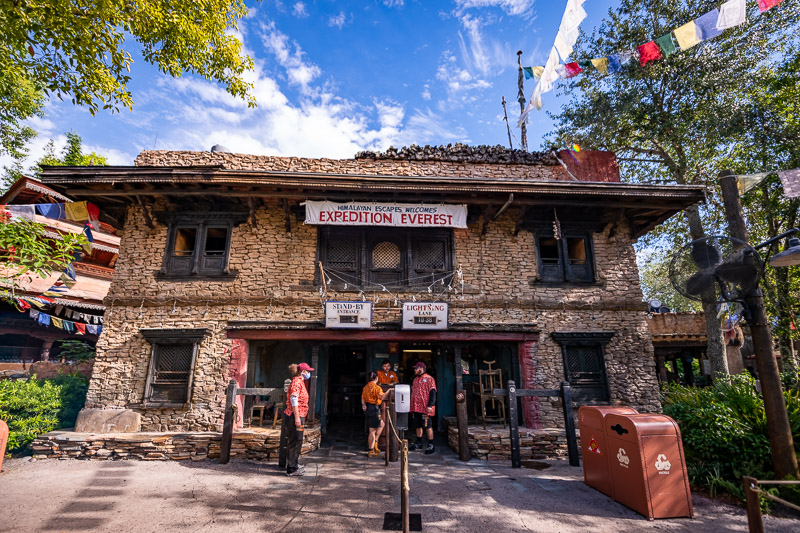 That makes Animal Kingdom trickier than other parks at Walt Disney World in terms of our recommendation. Statistically, it's a "bad" park to do on Saturday or Sunday. Personally, we don't hesitate to visit it on either of those days because it is so easy to outsmart the crowds–just arrive early and/or stay late, and do shows or animal exhibits midday when crowds peak.
If you're able to follow that advice, Animal Kingdom is a solid Saturday or Sunday choice. That early opening time coupled with a late closing time–and a limited slate of attractions–makes Animal Kingdom easy to knock out. Even on crowded days, the strategy for Animal Kingdom is relatively simple, as covered in our 1-Day Animal Kingdom Itinerary. Just be sure not to fight the midday crowds or try to swim upstream and you should be fine!
Magic Kingdom
Historically, the worst days of the week at Magic Kingdom are Saturday and Monday.
There are a couple of reasons for Saturday being worse. The first is locals, who disproportionately visit on Saturday when they have time off from work or school. This is pretty easy and straightforward, and also explains why Magic Kingdom has tended to have its longest hours of the week on Saturdays. Those longer hours, in turn, induce more demand and result in more tourists also heading to Magic Kingdom all-day on Saturday, or Park Hopping there in the evening.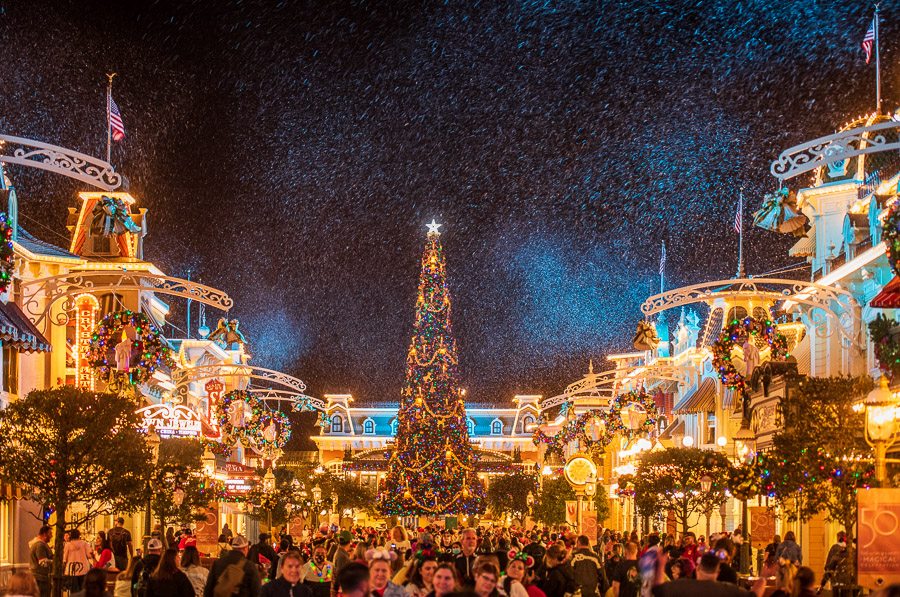 The other explanation is more seasonal.
During the Halloween and Christmas seasons (August through December), there are hard ticket events several nights per week. On each of these evenings, Magic Kingdom closes earlier than it would on a normal night by 1-3 hours. Many guests avoid Magic Kingdom on days with shorter hours, which means lighter crowds before the party.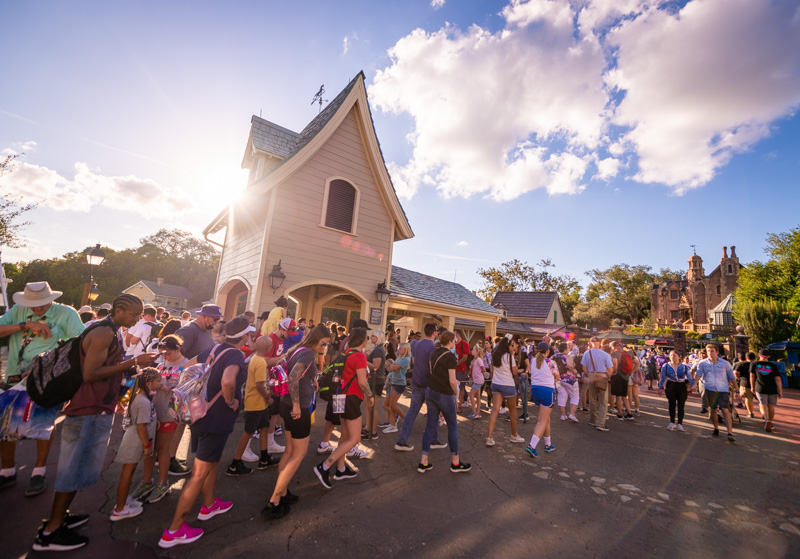 These same guests then flock to non-party days in Magic Kingdom. Even though the park has longer hours on these days, you will potentially get less done than you could before 4 pm on a party day. As such, avoid Saturdays in Magic Kingdom and any days that are in between two or more Halloween or Christmas event nights.
If you have a Park Hopper ticket, we'd strongly recommend visiting Magic Kingdom during the day on seasonal special event nights, and then bouncing to another park at around 4 pm. Disney's Hollywood Studios is arguably the best option for that, but take your pick.
Most of the year, Magic Kingdom is a good pick Tuesday through Thursday. The best day of the week in Magic Kingdom from an objective perspective is Wednesday. This is true even following the debut of Extended Evening Hours in Magic Kingdom, which have not noticeably moved the needle on daytime crowds thus far.
Magic Kingdom can be more challenging when it's busy, but it's still possible to have a satisfying and productive day in the park. We'd recommend buying Genie+ in Magic Kingdom, or at least using Early Entry. Follow our 1-Day Magic Kingdom Itinerary if you want to beat the crowds without either.
How Much Does Day of the Week Matter?
Admittedly, not a ton. By and large, there's much more of a difference in crowds between weeks rather than within them. Accordingly, choosing a good time to visit Walt Disney World is significantly more important than how you allocate your days within the week.
Even more important is arriving early and/or staying late, which is the simplest way to beat crowds at Walt Disney World. Late morning to mid-afternoon is the busiest time of day at every single park, and when wait times are the worst.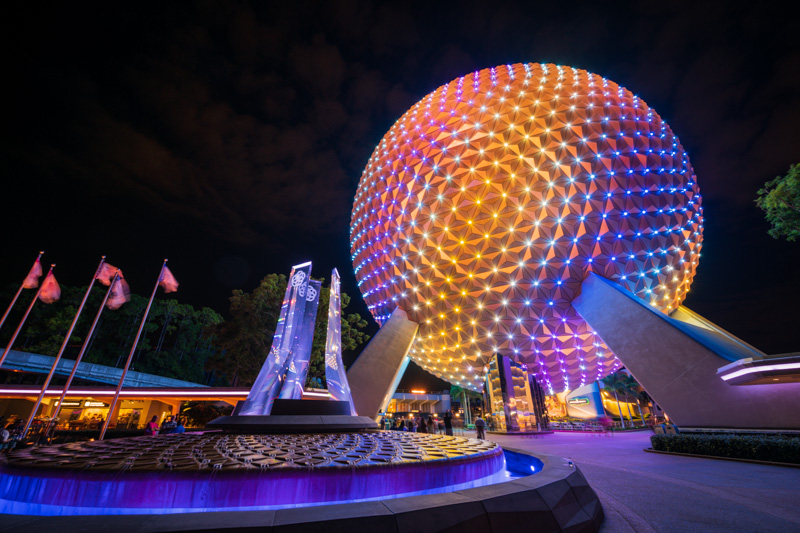 Just as crucial is having savvy strategy. Picking a great day or week to visit can make touring the parks significantly easier, but so too can having a good itinerary that zigs when others zag.
Then there's the option of buying your way out of crowds with Genie+ and Lightning Lanes, which is another good fail safe option. (See our Walt Disney World Itineraries page for options with Genie+ and without it.)
Choosing the best days of the week–and avoiding the worst ones–at each Walt Disney World theme park comes after all of those things. To be sure, it's a good practice and worth keeping in mind that Magic Kingdom is best on Wednesdays and worst on Saturdays, or that Epcot should be avoided on weekends.
It's also useful for those boxed into less than ideal travel dates due to school or work schedules. Same goes for anyone who realistically won't have the option to arrive early or stay late (there's a reason those times are most advantageous–because it's simply not feasible for many families with small children). Ditto anyone who doesn't want to pay extra for Genie+ on principle, or because it's not in their vacation budget. For anyone this describes, carefully choosing days of the week for each park can relieve some pressure and result in shorter wait times.
With that said, we wouldn't upend our previously-planned schedules to account for this. In the past, we've offered day of week recommendations and have received frantic questions from readers who already have their Advance Dining Reservations set, and have made meticulous plans for each park, wondering if they should throw it all away and start from scratch.
The answer, without exception, is a resounding "no." Day of the week matters, but not that much. Moreover, day of the weeke recommendations are pretty easy to disrupt. All it really takes is inclimate weather (relatively commonplace in Florida) or inordinate attraction downtime. Either of those things can be enough to turn a "bad" day into a "good" one in terms of wait times, or vice-versa.
Ultimately, simply by virtue of researching and reading a post about the best and worst days of the week to visit every park at Walt Disney World, you're better equipped to avoid crowds than 95% of guests–but because you're almost certainly not reading just this strategy. While the advice here is theoretically useful, it's pretty far from make or break.
You're much better off using the other resources on this blog to choose good months or weeks to visit. If that's not an option (or even if it is), remember to arrive early or stay late. Failing that, use our itineraries to prioritize attractions in the best order. Don't want to do that for some odd reason, spend the money on Genie+ and buy your way out of lines. If you'd rather not spend money and go with the flow during a midday-only visit…I guess this is the best advice for you!
Planning a Walt Disney World trip? Learn about hotels on our Walt Disney World Hotels Reviews page. For where to eat, read our Walt Disney World Restaurant Reviews. To save money on tickets or determine which type to buy, read our Tips for Saving Money on Walt Disney World Tickets post. Our What to Pack for Disney Trips post takes a unique look at clever items to take. For what to do and when to do it, our Walt Disney World Ride Guides will help. For comprehensive advice, the best place to start is our Walt Disney World Trip Planning Guide for everything you need to know!
Your Thoughts
Which days are your favorites for each of the parks? Think it's good advice to avoid Epcot on weekends, even if it's not supported by wait times? What about Saturdays v. Wednesdays at Magic Kingdom? Any other best or worst days at each of the Walt Disney World theme parks? Do you agree or disagree with our picks? Any questions we can help you answer? Hearing your feedback—even when you disagree with us—is both interesting to us and helpful to other readers, so please share your thoughts below in the comments!