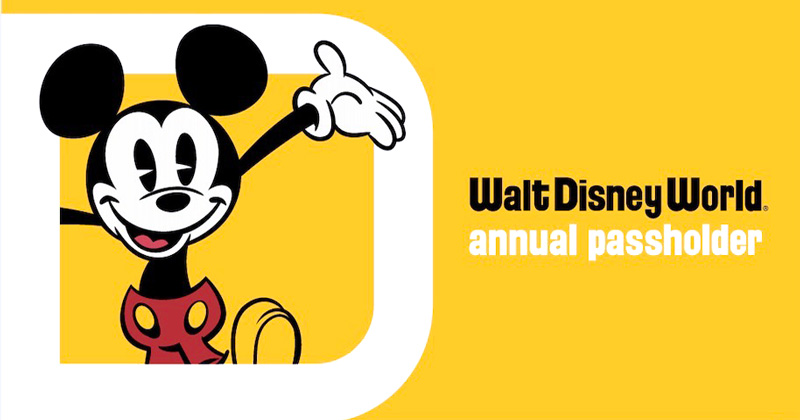 Walt Disney World has announced that Annual Pass sales will resume in early September 2021, with changes to the APs. This guide covers price increases, blockout dates, discounts, reservations, perks, and more. Plus, commentary about the new-look Annual Passholder program and everything you need to know.
There's a ton of ground to cover here, so we will very quickly recap what has happened in the last year with Annual Passes. Unlike Disneyland, the Annual Pass program at Walt Disney World did not end when the parks reopened nor were outstanding APs terminated. Many, many now ex-APs proactively cancelled their passes and requested refunds. (That was a whole debacle beyond the scope of this post.)
Basically, sales of new Annual Passes were "paused" while renewals were allowed. New pass purchases for ex-Annual Passholders who cancelled during the closure (not before or after reopening) and children who "aged into" Annual Passes were also allowed. Much of this was done on a case-by-case basis, with the Guest Services 'Welcome Center' in Disney Springs having a ton of discretion over sales. This is all relevant going forward and the underlying point is that Walt Disney World is not starting from scratch here…
Here are some highlights of Walt Disney World's new-look Annual Pass program:
Hold More Park Reservations: Depending on the pass type, Annual Passholders may now hold up to five Disney Park Pass reservations at a time. Disney will also be adding "bonus reservations" to the calendar from time to time, so Passholders can make an additional park reservation without it counting against their applicable reservation hold limit. Plus, when Passholders stay at Disney Resort hotels or other select hotels, they will also be eligible to make theme park reservations for each day of their stay–in addition to the reservations you can hold based on your pass type.
Customize Your Pass: Choose different add-on options based on your preferences – from the Water Park and Sports option to Disney PhotoPass downloads. These add-on options will be available for purchase with any of the four new passes.
Access a New Integrated Calendar: Planning will be easier with enhancements to our reservation system, including a new integrated calendar that lets Passholders quickly see blockout dates for each pass type, view available days and make, modify or cancel a reservation all in one place.
Enjoy Passholder Perks: Annual Passes will continue to offer benefits including the Park Hopper option, standard theme park parking and discounts on merchandise and dining. There will also be some surprises throughout Walt Disney World's 50th Anniversary.
Please note as Walt Disney World continues to manage attendance, at any time, Annual Passes may be unavailable for purchase. Annual Passholders will also still be required to make park reservations for each day of their visit.
Here's a visual comparison:
Blockout Calendars
Here's a look at the blockout calendars for each tier of the new Walt Disney World APs:
Current Passholders 
If you are a current WDW Annual Passholder, you may continue to use your Annual Pass as you do today – when it is time for you to renew, you will be able to renew into one of the new passes (at a discounted renewal rate). Plus, beginning September 8, 2021, Silver, Gold, Platinum and Platinum Plus Annual Passholders will also be able to hold more reservations at a time.
Now let's discuss these changes…
OUR COMMENTARY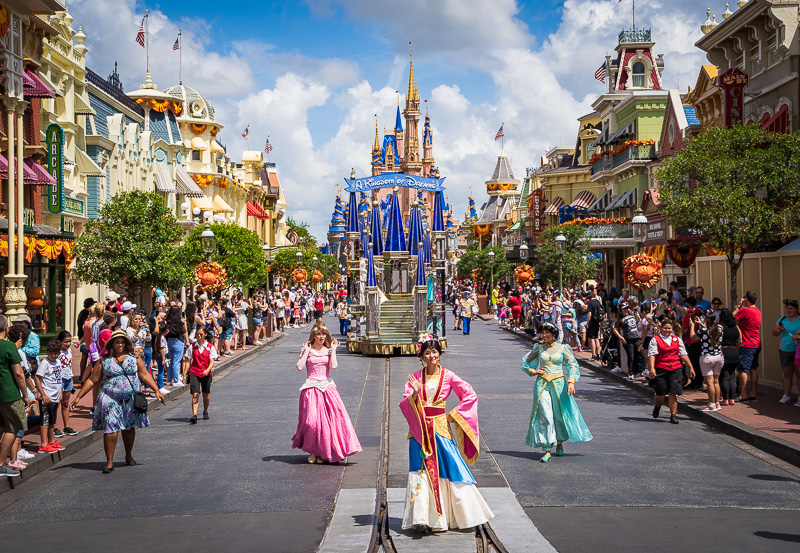 Your opinion on the changes to Walt Disney World's AP program will likely depend upon your frame of reference. If you've been an Annual Passholder in the year-plus since the parks reopened, this all sounds pretty familiar. It's basically a continuation of what's currently in place, plus the "ordinary" yearly price increase. (Or potentially not-so-ordinary this year, depending upon the add-ons you choose.)
If you cancelled your AP during the closure (or something along those lines), this probably looks totally different. A lot like the Magic Key Pass program at Disneyland, but with some tweaks. Neither outlook is necessarily wrong. This is a minor or significant change, depending upon your perspective.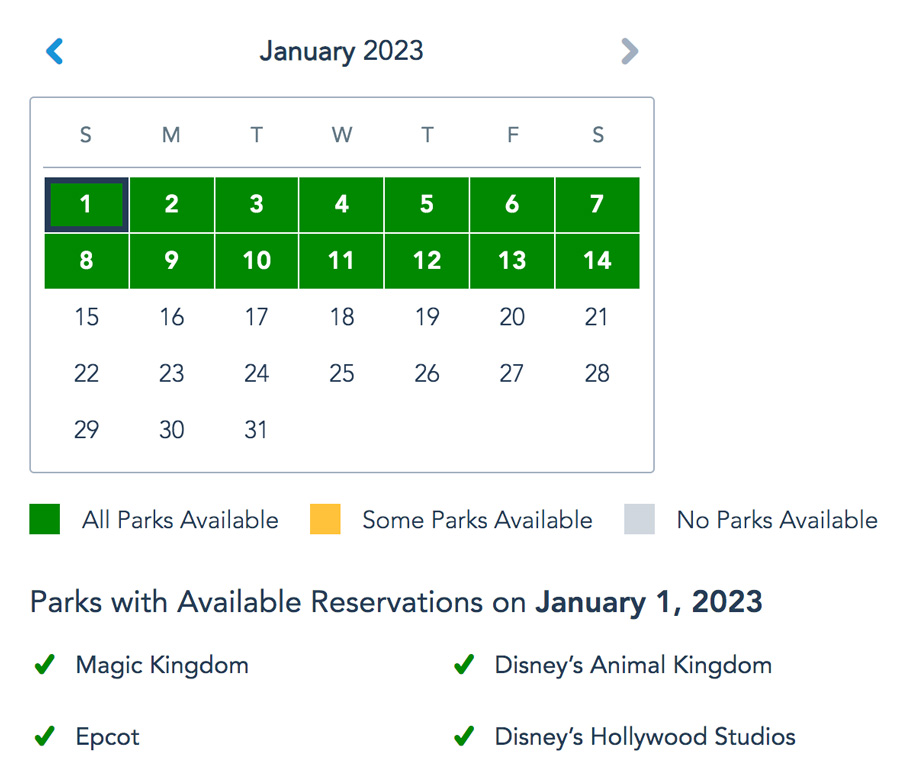 Let's start here by addressing Disney Park Pass reservations. We've discussed the "necessity" of this system at length in When Will Disney Park Pass Reservations End? It would now seem like we have an answer to the titular question of that post: not in the next year-plus!
A lot of that analysis remains accurate, including the underlying motivations for Walt Disney World using a theme park reservation system, the benefits it offers, and the inconveniences it poses. However, I don't expect you to read that whole thing in addition to this, so I'll cover the salient point here.
Basically, Walt Disney World is nothing like Disneyland when it comes to Annual Passholders. Although some school breaks for Osceola and Orange Counties are now more crowded, it's still nothing at all like what the California parks have experienced thanks to the millions of local APs in Los Angeles and OC, California.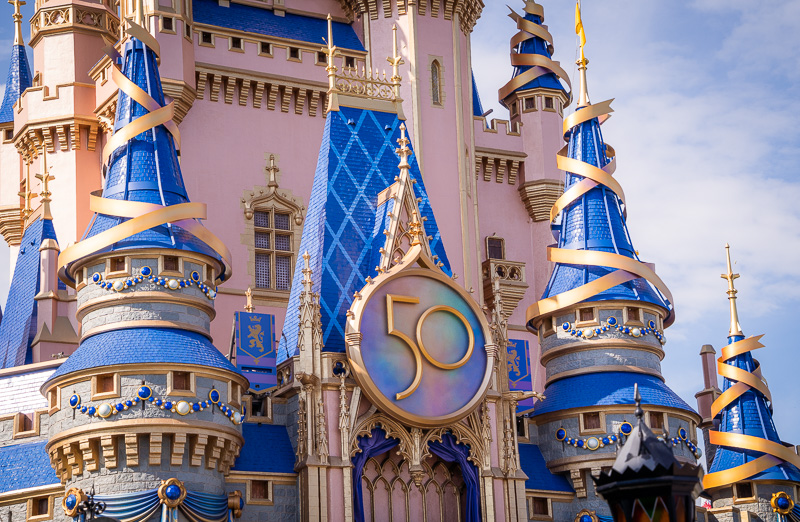 When it comes to Disneyland, theme park reservations among Annual Passholders will be competitive for many dates as a result of that diehard local population. That was true with the Flex Pass, and it'll almost certainly be true with the Magic Key Passes.
Our expectation is the same will not hold true at Walt Disney World. To be sure, there will be some days that are not otherwise blocked out and will be difficult to score reservations. This has already happened with October 1, 2021 among existing Annual Passholders, and it'll undoubtedly occur on a scattering of other dates.
However, our expectation is that Disney Park Pass reservations will be a formality for most dates now that the parks are operating at or near 100% capacity. Personally, I would not purchase on the basis of one Annual Pass offering more simultaneous reservations–I think that's an illusory perk or distinction among the tiers.
My expectation is that access for the overwhelming majority of dates will be dictated by the blockout calendar, and reservations will be easy to book with little advance notice. Obviously, new AP sales have been suspended, but that's how it is now. We've totally stopped bothering with booking Park Passes way ahead of time. In fact, yesterday when visiting Magic Kingdom, I forgot until arriving at the turnstiles–something that has happened several times. Park Pass availability has become a non-factor since Walt Disney World increased park capacity in early July. It didn't matter even during peak summer season.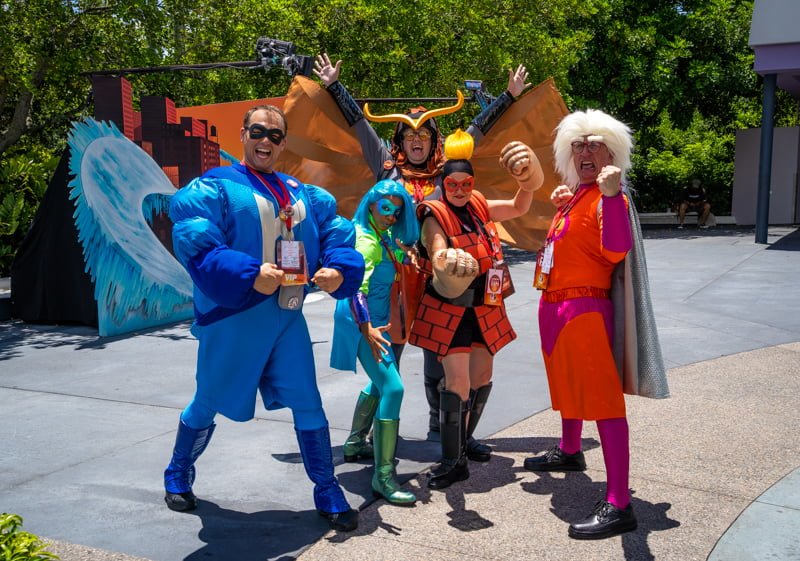 As for the tiers and pricing, there are some comparisons between past Walt Disney World Annual Passes and the new-look AP program. Starting at the higher end of the spectrum, the Incredi-Pass is most comparable to the Platinum Plus AP.
The Platinum Plus AP offered unlimited park access with no blockout dates, plus (get it?) access to the water parks, Disney's Oak Trail Golf Course, and ESPN's Wide World of Sports complex.
One month before the park closure, Annual Pass prices increased, and the WDW Platinum Plus Annual Pass went up to $1295 from $1219. Now, its equivalent is $1299, which is "only" $5 more. Not bad over 18 months later, right?
It's not so simple. Platinum Plus APs included PhotoPass and water park access, not to mention FastPass+ and unlimited access to the parks without making reservations. Now, there are more strings attached, plus none of those add-ons at the base price.
For a more apples to apples comparison, the fully-loaded Incredi-Pass will cost $1497. That's an increase of roughly 15%, which is a steeper jump than any other year in recent memory. Of course, that assumes you want PhotoPass and water park access. It's possible many APs would prefer to customize their pricing and access (everyone in a family probably doesn't need the PhotoPass add-on). Regardless, the point stands.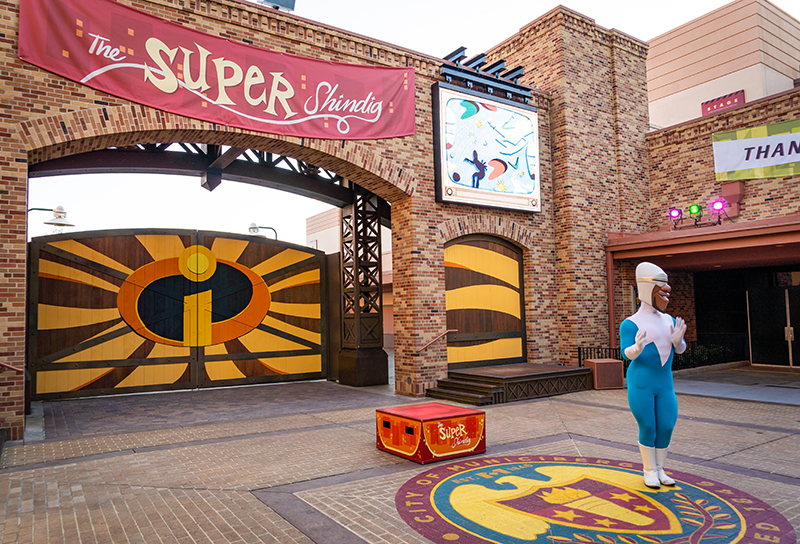 Next, we have the WDW Platinum Pass, which increased to $1,195 early last year. The nearest counterpart for this AP is also the Incredi-Pass. The Platinum Pass was the same as the top tier (also having no blockout dates), minus the plus stuff–so no water parks, golf, or WWoS.
For this apples to apples comparison, we only add the cost of PhotoPass to the Incredi-Pass. It's a total of $1,398 versus $1,195–almost 17% more.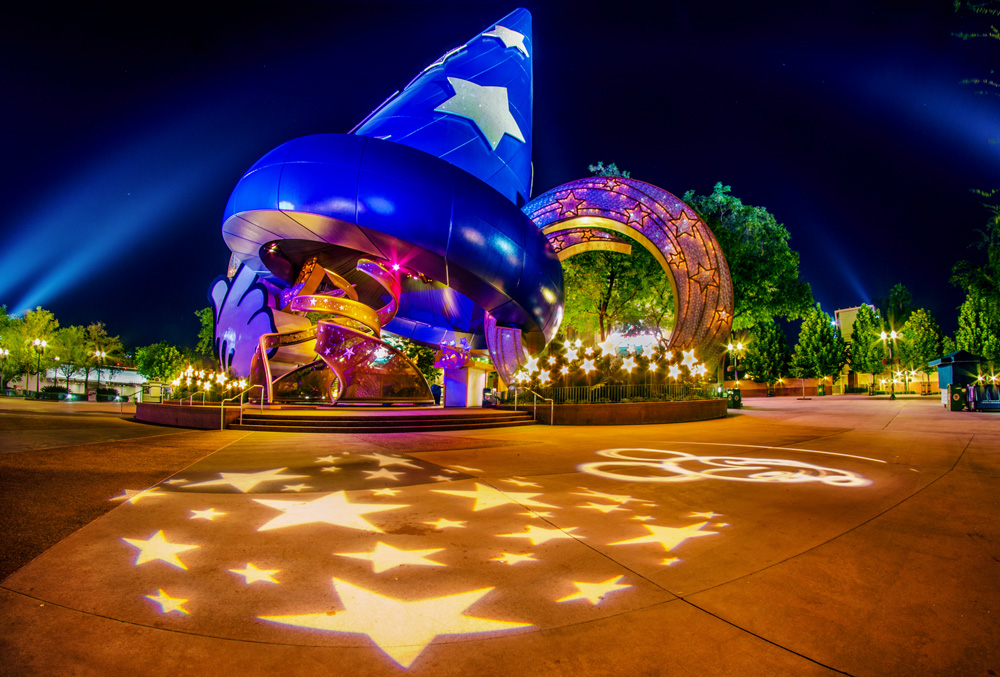 Moving down another tier, which was previously occupied by the Gold Pass. This was only available to Florida residents or Disney Vacation Club members, and it was priced at $719. This AP was incredibly popular, as it was only blocked out around Christmas, New Year's, and Easter/Spring Break. Times many locals avoided the parks, anyway.
The comparison here is to the Sorcerer Pass, which is similarly only for DVC members and Florida residents. The Sorcerer Pass costs $899 (plus $99 for PhotoPass) and is blocked out around the weeks of Thanksgiving, Christmas, and New Year's. That makes it ~39% more expensive than its predecessor with PhotoPass included.
Next up, there's the Silver Pass, which was only for Florida residents and was priced at $539. This had the same holiday blockout dates as the Gold Pass, plus pretty much the entirety of summer (June 1 to August 6).
The Silver Pass compares to the Pirate Pass, which is likewise only for Florida residents. The Pirate Pass costs $699 (plus $99 for PhotoPass) and is blocked out about the same number of days, but much more spread out and targeted over the course of the year to coincide with holidays. Including PhotoPass, the Pirate Pass is 48% more expensive than the Silver Pass.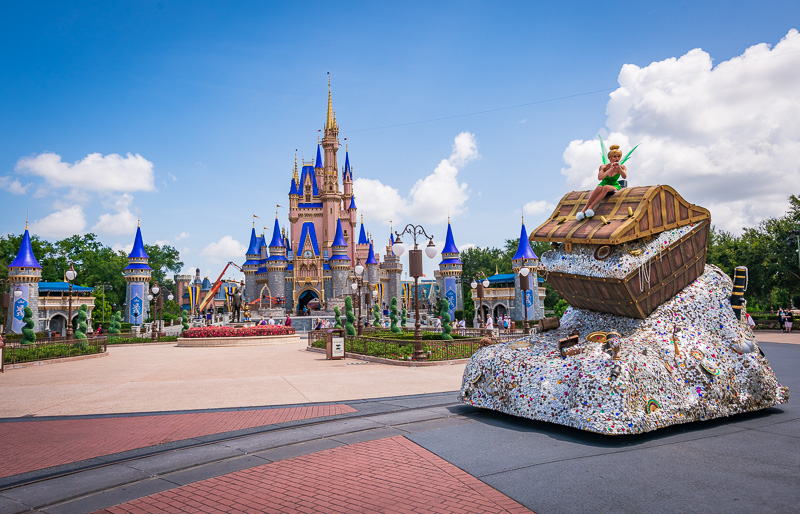 Finally, there's the Pixie Dust Pass (still can't believe that's its real name), which replaces the Weekday Select Annual Pass (and Epcot After 4, I guess?) and is only available to Florida residents. Pre-closure, the Weekday Select AP cost $369, whereas the Pixie Dust Pass costs $399 (plus $99 for PhotoPass). That's an increase of approximately 35% with PhotoPass factored into the math.
Again, all of these comparisons assume you value PhotoPass. If that's not true–and we suspect it won't be for many Walt Disney World regulars–the increases look more standard. Our guess is that more fans will be disappointed about the continued requirement for reservations, and shifted blockout dates for some passes. There's also the likelihood that Genie+ will be available as an add-on down the road that–if MaxPass plus "Disney inflation" are any indication–will cost around $149 to $199.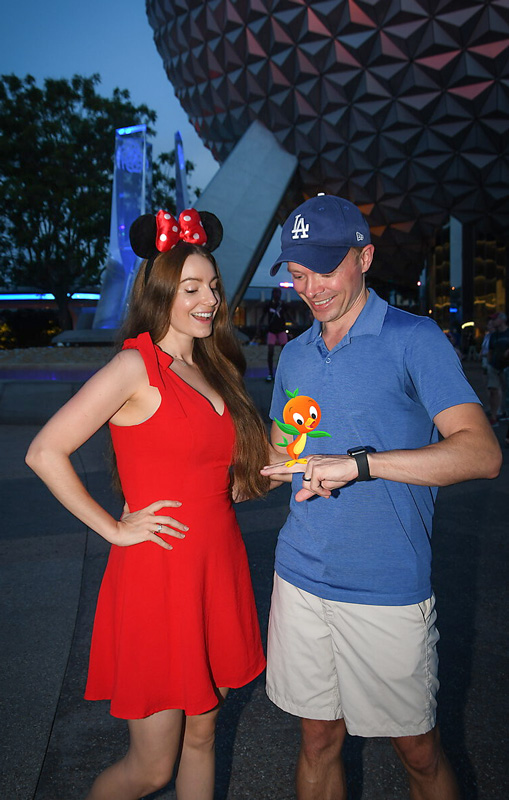 In terms of other takeaways, the clearest one is that Walt Disney World values the ability the manage capacity and Annual Passholder attendance. It's also notable that they've made more effort to carefully target blockout dates to reflect current attendance trends, rather than just "all of summer." (We've questioned that for years, saying it reflected outdated crowd patterns.)
Personally, I think this is a savvy move with an eye towards the future. In our post about Annual Passes returning, we discuss Central Florida's population growth but also note that Walt Disney World could probably "safely kick[] the AP can down the road for a few more years if they so desire" and simply resume sales of the old passes rather than doing a full overhaul. To me, what they've instead rolled out seems like a fairly middle ground approach that'll work smoothly now and keep the AP program sustainable in the years to come, avoiding the pitfalls of Disneyland's APs, pre-closure.
While Walt Disney World has not released official numbers, the last credible count I heard was that the Florida parks had in the neighborhood of 400,000 active Annual Passes, with a disproportionate number in the top two tiers. Even if that number were to double by October 1, that's still significantly fewer than Disneyland Resort under its old program–and with twice the number of parks to absorb those Passholders.
Despite significantly higher tourist numbers for most of the year, I still don't think obtaining Disney Park Pass reservations will be an issue for the vast majority of dates. There might be some pent-up demand at first or, more likely, in the early weeks of the World's Most Magical Celebration. After that, I suspect reservations will largely be a matter of going through the motions. (I'm still not convinced they're actually needed or even valuable to Disney in the long-term, but that's another topic for another day.)
With that said, I can understand the trepidation in dropping hundreds or over one-thousand dollars with no assurances of access. That's a pretty big leap of faith and I'm not sure Walt Disney World has earned that level of trust or confidence with its reservation system track record. While the Disney Park Pass system works well now, there were a couple of months last fall and again this spring when attendance was capped and things were rough.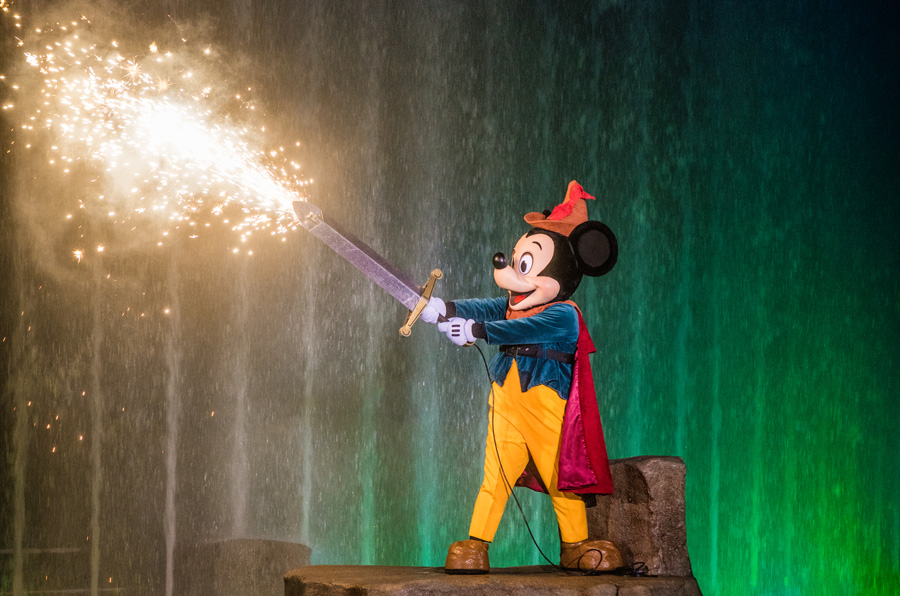 One annoyance that probably doesn't matter to anyone but me is the branding here, which is a continuation of an ongoing issue with Walt Disney World. Sort of like mixing characters from Aladdin and Cars for the paid FastPass replacement (and not giving everything a concise name) or not clearly distinguishing between paid post-closing events and free perks (After Hours v. Extended Hours) with catchy branding.
When it comes to Annual Pass names, Silver, Gold, and Platinum made sense and were intuitive. These tiers do not. It feels like Disney pulled from a grabbag here, with a bunch of random generic-but-Disneyesque concepts represented. Perhaps I'm simply not sufficiently versed in the character hierarchy, but who ranks higher–Pixies or Pirates? And does anyone want a pass named after either?! Perhaps Disney could name APs after jobs Mickey Mouse has held: Little Tailor, Wasteland Painter, Steamboat Captain, and Sorcerer. (No? Not any better? Okay.)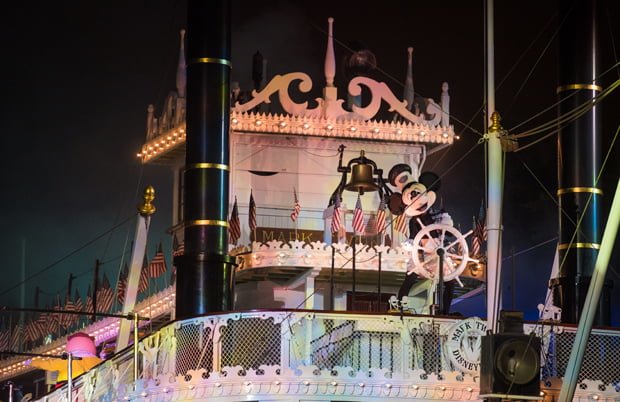 As for the price increases, not a ton of commentary there. The most annoying aspect of this is it's another instance of Walt Disney World charging more but offering less. It's the principle of it that bothers me here–in the grand scheme of cuts and increases, these new-look APs don't crack my personal top 10.
Reasonable minds may differ on this, but paying separately for PhotoPass or water parks (and more) isn't a huge deal to me and I suspect a majority of Annual Passholders will opt against purchasing those add-ons. While they unquestionably do have value (and thus so does their absence), it's not as significant for us as the percentage price increases suggest. Assigning those a more moderate value makes the overall increases more palatable.
Out of all Walt Disney World's types of price increases, the three that bother me least are anything VIP (let the wealthy 'subsidize' the parks), merchandise (totally optional/unnecessary), and Annual Passes.
Even though we are Annual Passholders and are thus personally impacted, I would far prefer AP prices increase than regular tickets. I know it's not an either/or thing, and Disney will absolutely increase both. However, in my 'pie in the sky' perfect world scenario, single day tickets would be significantly cheaper, to make a 'rite of passage visit' more accessible to more kids of a broader range of economic backgrounds. APs would be more expensive to offset that, since no one "needs" to visit Walt Disney World multiple times per year. But again, that's just idle idealism. I'm very aware that's not even close to reality.
Back on Planet Earth, I realize prices are going to keep increasing on Walt Disney World because demographics is destiny. Disney Vacation Club keeps growing, Walt Disney World has a ton of diehard fans all over the world, and Central Florida's population keeps soaring–Osceola County grew by 45% between 2010 and 2020, while Orange County grew by 25%.
That last point is probably the most relevant–and had been true for several years before "Zoom Towns" entered our collective vernacular. If you've seen any of those 'fleeing to Florida' stories in the news, you're undoubtedly aware that this trend has only accelerated in the last year. Many of these new Florida residents are families leaving the Northeast and Midwest who are more enthusiastic about Disney than longtime locals.
If new home prices and construction around Walt Disney World are any indication, these transplants are also on the more affluent end of the spectrum. Behind Magic Kingdom in Windermere and Winter Garden, there's been a proliferation of subdivisions with no end in sight. Construction on expensive homes has been booming throughout the last year and is still going strong.
Ultimately, probably not very exciting analysis on the changes to Walt Disney World's Annual Passholder program. With most other recent news, I had a pretty clear expectation as to what would cause confusion, excitement, and anger. Here, I'm truly at a loss.
It's difficult to gauge how much other regulars value things like PhotoPass and water park access, or how you all will feel about paying a yearly rate for Genie+ once that becomes available. It's entirely possible the consensus response to this announcement could be one of relief that APs are once again going to be sold and indifference to pricing, anger at the percentage increases once everything else is tallied up, frustration about park reservations, or something different entirely. Really curious to see the reactions to this Walt Disney World news.
Planning a Walt Disney World trip? Learn about hotels on our Walt Disney World Hotels Reviews page. For where to eat, read our Walt Disney World Restaurant Reviews. To save money on tickets or determine which type to buy, read our Tips for Saving Money on Walt Disney World Tickets post. Our What to Pack for Disney Trips post takes a unique look at clever items to take. For what to do and when to do it, our Walt Disney World Ride Guides will help. For comprehensive advice, the best place to start is our Walt Disney World Trip Planning Guide for everything you need to know!
YOUR THOUGHTS
What do you think of Walt Disney World's new Annual Passes? Disappointed by the price increases, blockout dates, or having to make reservations? Thoughts on the new AP names? Do you expect the Disney Park Pass reservation system to be retired at some point, or continue forever? Agree or disagree with our assessments? Any questions we can help you answer? Hearing your feedback—even when you disagree with us—is both interesting to us and helpful to other readers, so please share your thoughts below in the comments!