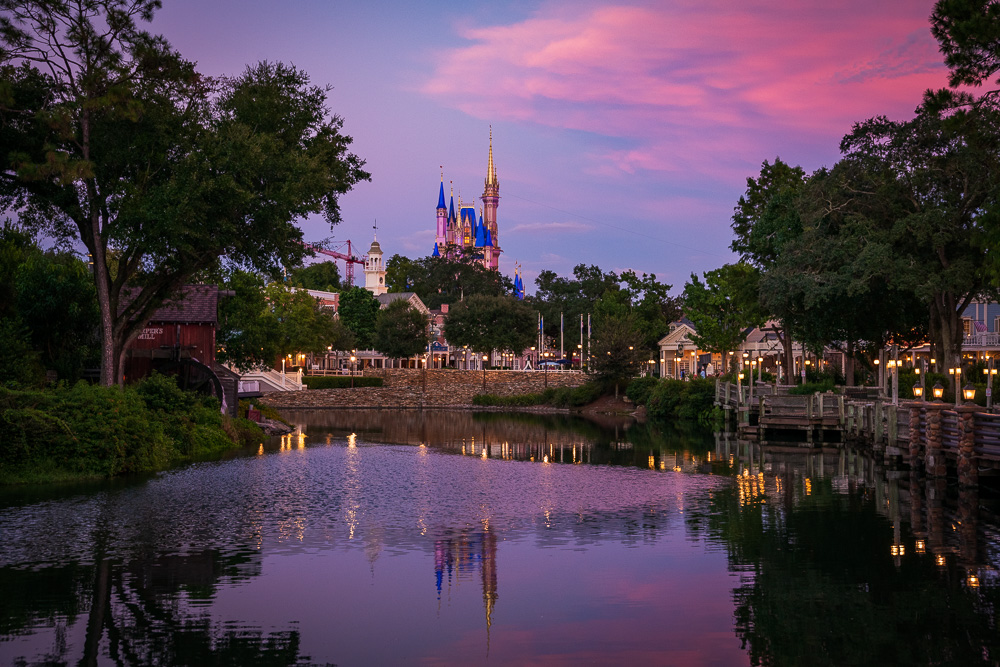 It's time for another Walt Disney World news roundup! This one covers the latest changes to park hours, more returning entertainment & characters, Grand Floridian Spa's reopening, CEO Bob Chapek's three strategic pillars of success, and more.
As usual, we'll start with the latest release of new and modified operating schedules. All four theme parks have had hours for another week added to DisneyWorld.com's park hours, and the current calendar now runs through March 25, 2022. Here are the hours for most dates that are newly-added for Spring 2022:
Magic Kingdom: 9 am to 9 pm
Epcot: 10 am to 9 pm
Hollywood Studios: 9 am to 9 pm
Animal Kingdom: 9 am to 7 pm
Disney Springs: 10 am to 11 pm (11:30 pm on Fridays & Saturdays)
In addition to these boilerplate hours for much of March 2022, there are also extensions to park hours for several dates over the course of the next couple months.
In particular, the closing time for Magic Kingdom is all over the place. On many weekend nights, it's either 10 pm or 11 pm. On some off-season weekdays, it's 8 pm. Animal Kingdom is also operating from 8 am to 8 pm on a number of weekend dates, rather than its normal 9 pm to 7 pm schedule.
You'll want to review your specific travel dates–ideally right before you visit–to see actual hours. For the most part, Epcot and Disney's Hollywood Studios are both sticking to their standard schedules for winter dates.
Per the official Walt Disney World entertainment schedule, Olaf will once again meet with guests at Disney's Hollywood Studios. Olaf will appear at the Celebrity Spotlight meet & greet beginning January 15, 2022. This is the first time he'll be meeting guests since prior to the parks closing in March 2020.
While no specifics have been released, expect this to be a physically distanced "Character Sighting," like all of the other modified meet & greets at Walt Disney World right now. That means individual time with Olaf for posed physically-distanced photos, but no autographs, hugs, or touching.
Speaking of entertainment normalcy, the Voices of Liberty have returned to the rotunda inside the American Adventure and are now performing there daily. Current showtimes are 12:00 PM, 12:45 PM, 1:30 PM, 2:15 PM, 3:00 PM, 3:45 PM, and 4:45 PM.
This is a seemingly minor thing, but I'm excited to once again get the "full" American Adventure experience, starting with sitting front row for the Voices of Liberty under the rotunda, followed by a seat so close to the stage that I can hear Benjamin Franklin's wobbly knees and see Mark Twain's wrinkles. That is the distinctly patriotic way to enjoy the American Adventure, and I'm looking forward to having the complete, start-to-finish experience again. (It's the little things!)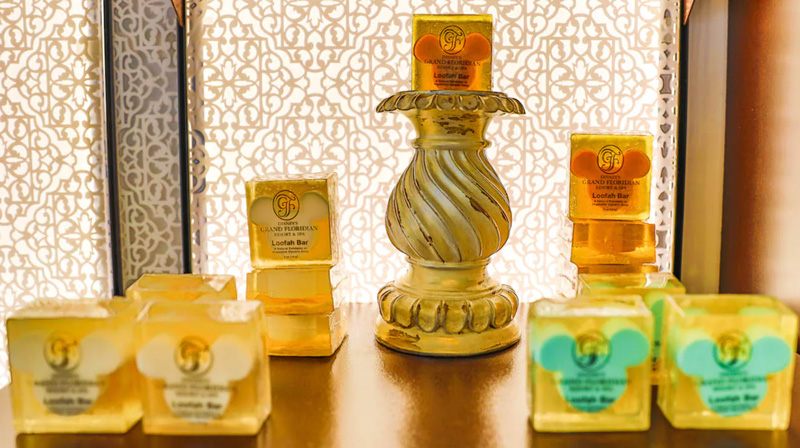 In other return to normalcy news, the Grand Floridian Spa will reopen its doors on January 26, 2022, with treatments that invigorate the mind and body. Once inside the spa, you'll be transported to a tranquil Floridian garden where you'll experience serenity with calming lighting and comforting music.
During the closure, the Grand Floridian Spa has been refreshed with the iconic Victorian-style theming of Disney's Grand Floridian Resort. Advance reservations are highly recommended and can be made online. (For a full list of current offerings, visit the spa's official page on DisneyWorld.com.)
Walt Disney World notes that as another area of the resort reopens, the safety of guests and cast members is top of mind, and thus, your experience may be different from your last visit. Per Disney, what hasn't changed is the incredible service that the cast members of the Grand Floridian Spa provide, and they can't wait to welcome you back for a truly "grand" experience.
In some return of awesomeness news, Salt & Straw is tentatively planning to open in March 2022 at Disney Springs. As announced last summer, this will be Salt & Straw's second Disney location, with the first being at Disneyland Resort's Downtown Disney.
"We are THRILLED to say we plan to open in March — exact timeline still pending construction — but that is our current plan," Alison Hiatt, Chief Market Officer for Salt & Straw, said in an email to Click Orlando.
Salt & Straw will take over location that was previously planned for Ample Hills (RIP) next to AMC Theaters in the West Side section of Disney Springs. Personally, I cannot wait–but also am not holding my breath on that March 2022 opening given how much has been plagued by delays. (If it's open by the start of summer, I'll consider that a win.)
We have a lot of thoughts about Salt & Straw, how it compares to Ample Hills, and more in the commentary to that original announcement. In a nutshell, Salt & Straw is incredibly ambitious, but occasionally crosses the line into pretentious territory. (On the plus side, taste-testing is now back at the Anaheim location, which is absolutely essential before buying one of their more outlandish flavors.)
Finally, in a staff memo, Walt Disney Company CEO Bob Chapek outlined his three "strategic pillars" for the company. Chapek's memo comes against the backdrop of former CEO Bob Iger having fully departed Disney at the end of last year, amidst Walt Disney World's 50th Anniversary, and as the company prepares to celebrate its 100th Anniversary in 2023.
Below is the full memo, followed by my commentary on the implications for Walt Disney World and more…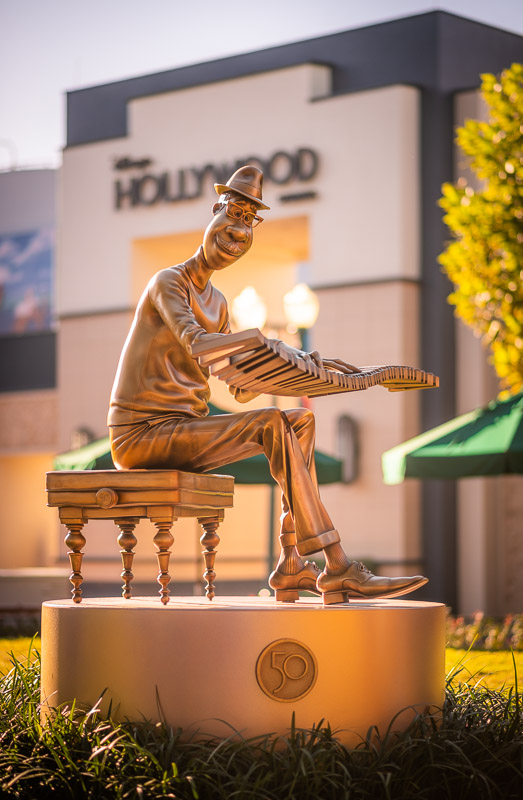 Team,
As we begin the New Year, I want to share our mission and the strategic pillars that will be key to our success—but first, I want to start 2022 on a note of gratitude for all of you, your talent, dedication, and optimism during the most disruptive time in our company's history.
Thanks to you, we are weathering the pandemic and emerging stronger than ever. Over the last two years, we continued to tell the world's best stories, reorganized, and accelerated our transformation to better serve audiences and guests. We looked inward during a time of social disruption, saw how much was left to do, and made significant change. And of course, we underwent a leadership change—and I am enormously grateful for the tremendous foundation Bob Iger left us.
You achieved those things during a once-in-a-century pandemic, and I want to acknowledge those whose roles require them to be in the office or one of our parks, as well as those working from home while managing at-home learning and gaps in childcare. I also appreciate your patience as we begin reopening our offices. Our long-term goal is to provide greater flexibility, and your leaders will be in touch as plans evolve.
It's ironic that this disruption is happening as we prepare to celebrate our company's 100th anniversary. For nearly a century, we have defined and redefined entertainment, created countless lifelong memories, and delighted fans and families around the world. It's a legacy that is simply unrivalled—and a welcome responsibility for us to build upon.
And so I believe our mission for this year is clear: set the stage for our second century, and ensure Disney's next 100 years are as successful as our first. To do that, we will focus on three pillars.
First, storytelling excellence. What makes Disney so unique is that the stories we tell mean something to people. They inspire, give hope, bring us together, illuminate the world around us, and create memories. That is Disney magic, and we must continue to set the creative bar higher and higher. To that end—and in addition to all my other creative meetings—I am establishing a new standing monthly meeting with our senior creative leaders to discuss the opportunities we face as a storytelling enterprise. This will encourage collaboration, sharing of best practices, and stimulate cross-studio ideation.
Second, innovation. Since Steamboat Willie, we have been the world's foremost innovative storytellers. That must continue as technology evolves, giving our creative teams new canvases like the metaverse on which to paint. We should be especially innovative as we seek to bring stories to life in new ways—particularly if they enhance what many call our "franchise ecosystem," which is one of the things that sets us apart.
And third, relentless focus on our audience. We are a big company with many constituents and stakeholders, all of whom have a place in our decision-making. But at the end of the day, our most important guide—our North Star—is the consumer. Right now, their behavior tells us and our industry that the way they want to experience entertainment is changing—and changing fast thanks to technology and the pandemic. We must evolve with our audience, not work against them. And so we will put them at the center of every decision we make.
When you look at the entertainment landscape, I believe Disney stands alone. We have the world's most creative storytelling engine along with the world's most beloved brands and franchises—which we can bring to life in ways no one else can. We have a portfolio of distribution platforms across the world—including powerful streaming services—with the ability to reach audiences anywhere, anytime. We have the #1 news organization and the most trusted brand in sports. We bring people together and make magical memories that last a lifetime at our parks and on our cruise ships. We have a unique ability to impact culture and connect with people on deeply personal levels. And we have you—the best team in the business.
I couldn't think of a better combination, and I could not be more optimistic about our future. I look forward to setting the stage for our next century with all of you, and to making the unique brand of magic that only Disney can.
-Bob
None of this is surprising. It's also not particularly meaningful, worth serious parsing, or analysis. It features the typical corporatespeak, buzzwords, and jargon, checking off all the "right" boxes in terms of what you'd expect. There are the obligatory mentions of storytelling, magic, franchises, inspiration, innovation, technology, and a focus on the audience and guests.
Frankly, I don't even know who the audience is for this memo. It's ostensibly aimed at staff, since it was sent directly to them. However, it was also publicly released and has been reprinted by the Hollywood and business trades. Its style suggests it was written by committee, with a certain PR polish to ensure it's not mistaken for anything that an actual human would say.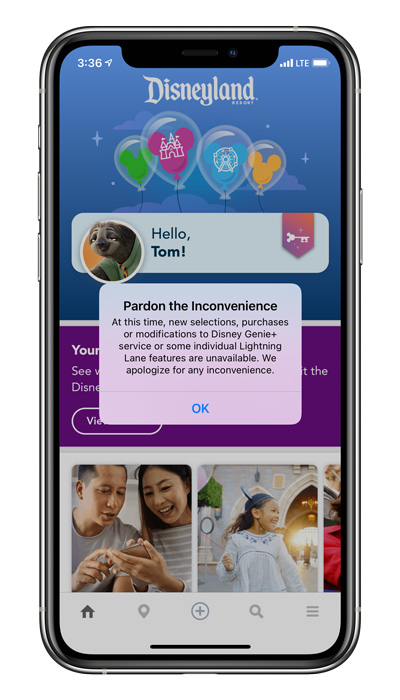 Maybe I'm just overly cynical or jaded, but I don't know how anyone can read something like this without their eyes glazing over. It's several paragraphs of fluff, the epitome of using a lot of words to say nothing at all. Then again, I also don't "get" motivational posters, mission statements, or so many of the time-wasters (in my opinion) embraced by corporate America. So much time and talent wasted on drivel that could be put to better use actually accomplishing something of substance.
With all of that said, a couple of things stand out to me. First, the mention of the metaverse. This is the latest buzzword du jour, and no company wants to be left behind when it comes to the metaverse…even if they don't understand it. I actually do think this concept has a future, but probably not in a lot of the ways being envisioned today. (For example, I highly doubt browsing Walmart aisles is going to be an actual thing people do in the metaverse.)
If I had to place a bet at this point, my money would be on Epic Games "winning" the metaverse, not Facebook or any legacy media company. I have a hard time imagining any scenario in which Disney, a company with a rich history of ineptitude when it comes to both technology and video games, is a dominant player. Perhaps they'll acquire a video game publisher–that would make a lot of sense and could be mutually beneficial in terms of addressing the weaknesses of each.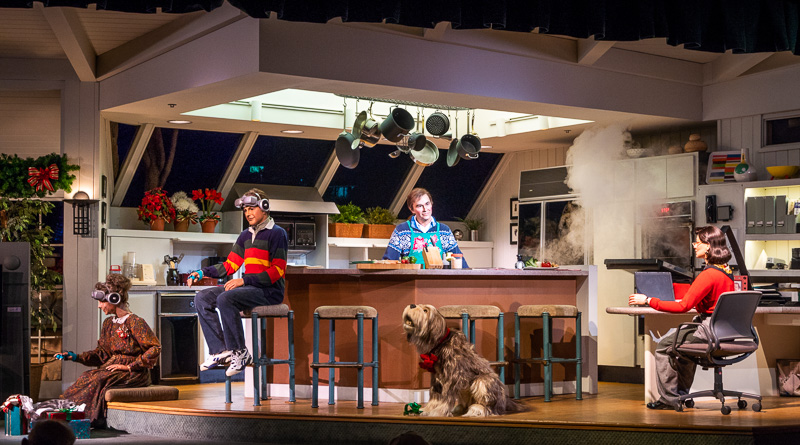 Even in a letter that's light on specifics, I'm also surprised Chapek didn't focus more on streaming services given the emphasis being placed on them by the company. Although theme park fans might think otherwise, Chapek's legacy is already tied to the company's direct-to-consumer business and how well Disney can grow its market share during the streaming wars.
Speaking of which, no major implications for Walt Disney World can be gleaned from the memo. This also isn't surprising. Once again, theme park fans may not like hearing this, but the parks are largely viewed as a mature business and probably won't be a major focus for growth in the coming couple of years. To be sure, there will be additions–and major projects set in motion years ago will be finished–but I wouldn't expect any major new announcements. Perhaps more synergy opportunities for Disney+ and ways to better leverage technology. Beyond that, I wouldn't hold my breath for an exciting D23 Expo.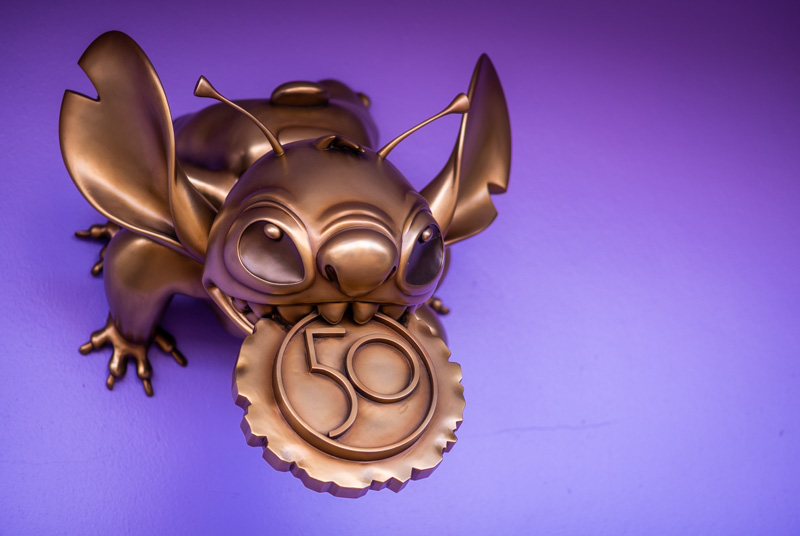 There's also seemingly some desire for Disney to become a tech company, a hilarious notion for anyone who has even cursory experience with Disney IT. I'm curious how Chapek plans on pivoting to make that a reality–maybe he doesn't, but realizes it's important to at least pay face to technology.
A final interesting tidbit is Chapek's plan to establish monthly meetings among the senior creative leaders for collaboration, sharing of ideas, and best practices. This sounds great to me. The fact of the matter is that the company is home to some of the world's most creative minds, and also some exceptional brand managers. Getting Kevin Feige, Pete Docter, Kathleen Kennedy, Dave Filoni, Jon Favreau, Bob Weis, Jennifer Lee, and others into the same room to brainstorm sounds like a great idea that could benefit the company's output, culture, and more.
Planning a Walt Disney World trip? Learn about hotels on our Walt Disney World Hotels Reviews page. For where to eat, read our Walt Disney World Restaurant Reviews. To save money on tickets or determine which type to buy, read our Tips for Saving Money on Walt Disney World Tickets post. Our What to Pack for Disney Trips post takes a unique look at clever items to take. For what to do and when to do it, our Walt Disney World Ride Guides will help. For comprehensive advice, the best place to start is our Walt Disney World Trip Planning Guide for everything you need to know!
YOUR THOUGHTS
What do you think about all this Walt Disney World news? Excited for anything that's returning to the parks this month? Thoughts on Chapek's strategic pillars? Do you agree or disagree with our commentary? Any questions we can help you answer? Hearing your feedback—even when you disagree with us—is both interesting to us and helpful to other readers, so please share your thoughts below in the comments!