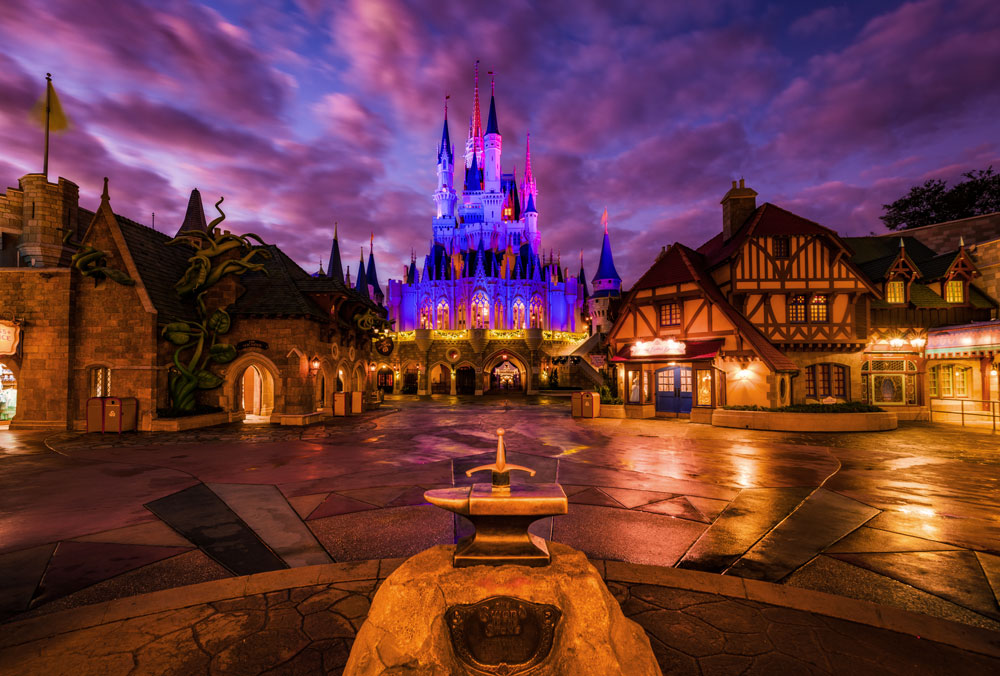 For the 50th Anniversary, guests staying in Walt Disney World resorts and other select hotels will have access to Early Theme Park Entry. This strategy guide covers everything you need to know: eligibility, ride rosters, how the perk will work, tips for best using the time, and a September soft opening!
In terms of basics, Early Theme Park Entry replaces morning Extra Magic Hours, or rather, is a spiritual successor to that on-site guest benefit. Whereas morning Extra Magic Hours were offered on select days and at select parks, Early Entry is offered at all 4 theme parks every single day.
Another difference is that Extra Magic Hours lasted for an hour. By contrast, this is 30-minute access to any Walt Disney World theme park. This means that Magic Kingdom or Disney's Hollywood Studios will soon open daily to resort guests at 8:30 am, Animal Kingdom will open at 7:30 am, and Epcot will open at 9:30 am. It should go without saying, but those times will change with actual operating hours.
Basically, Early Theme Park Entry is an expansion of morning Extra Magic Hours, while also cutting its duration in half. This will have pros and cons. The obvious drawback is that it's 30 minutes shorter than its predecessor, so you have less of a head-start on off-site guests than during Extra Magic Hours.
The upside is that it's every single park, every single day. This means on-site guests taking advantage of the perk are diluted–spread among all of the parks rather than concentrated in a single one. This itself is a downside for off-site guests, who now cannot avoid Early Entry to strategize around it.
Let's take a look at the eligible hotels for Early Theme Park Entry:
Early Entry Eligible Disney Owned Hotels
Disney's All-Star Movies Resort
Disney's All-Star Music Resort
Disney's All-Star Sports Resort
Disney's Art of Animation Resort
Disney's Pop Century Resort
Campsites at Disney's Fort Wilderness Resort
Disney's Caribbean Beach Resort
Disney's Coronado Springs Resort & Gran Destino Tower
Disney's Port Orleans Resort – French Quarter
Disney's Port Orleans Resort – Riverside
Cabins at Disney's Fort Wilderness Resort
Disney's Animal Kingdom Lodge
Disney's Beach Club Resort
Disney's BoardWalk Inn
Disney's Contemporary Resort
Disney's Grand Floridian Resort & Spa
Disney's Polynesian Village Resort
Disney's Wilderness Lodge
Disney's Yacht Club Resort
Bay Lake Tower at Disney's Contemporary Resort
Boulder Ridge Villas at Disney's Wilderness Lodge
Copper Creek Villas & Cabins at Disney's Wilderness Lodge
Disney's Animal Kingdom Villas – Jambo House
Disney's Animal Kingdom Villas – Kidani Village
Disney's Beach Club Villas
Disney's BoardWalk Villas
Disney's Old Key West Resort
Disney's Polynesian Villas & Bungalows
Disney's Riviera Resort
Disney's Saratoga Springs Resort & Spa
Villas at Disney's Grand Floridian Resort & Spa
Early Entry Eligible Third Party Hotels
Hilton Orlando Bonnet Creek
Waldorf Astoria Orlando
B Resort & Spa Lake Buena Vista
DoubleTree Suites by Hilton Orlando
Hilton Orlando Buena Vista Palace
Hilton Orlando Lake Buena Vista
Holiday Inn Orlando
Wyndham Garden Lake Buena Vista
Wyndham Lake Buena Vista
Four Seasons Resort Orlando
Shades of Green
Walt Disney World Swan Hotel
Walt Disney World Dolphin Hotel
Walt Disney World Swan Reserve
Next, the attractions lineup for Early Theme Park Entry at each of the 4 theme parks…
Early Theme Park Entry Rides – Magic Kingdom
"it's a small world"
Astro Orbiter
Buzz Lightyear's Space Ranger Spin
Dumbo the Flying Elephant
Mad Tea Party
Mickey's PhilharMagic
Peter Pan's Flight
Prince Charming Regal Carrousel
Seven Dwarfs Mine Train
Space Mountain
The Barnstormer
The Many Adventures of Winnie the Pooh
Tomorrowland Speedway
Tomorrowland Transit Authority PeopleMover
Under the Sea ~ Journey of The Little Mermaid
Walt Disney's Carousel of Progress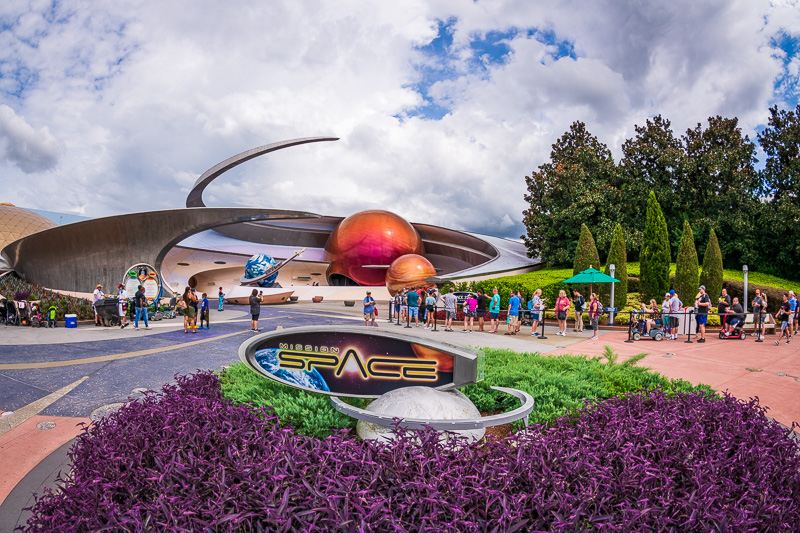 Early Theme Park Entry Rides – Epcot
Beauty and The Beast Sing-Along
Frozen Ever After
Mission: SPACE
Soarin' Around the World
Spaceship Earth
Test Track
The Seas with Nemo & Friends
Early Theme Park Entry Rides – Disney's Hollywood Studios
Alien Swirling Saucers
Mickey & Minnie's Runaway Railway
Millennium Falcon: Smugglers Run
Rock 'n' Roller Coaster Starring Aerosmith
Slinky Dog Dash
Star Tours – The Adventures Continue
Star Wars – Rise of the Resistance
Twilight Zone Tower of Terror
Toy Story Mania!
Early Theme Park Entry Rides – Disney's Animal Kingdom
Avatar Flight of Passage
DINOSAUR
Expedition Everest – Legend of the Forbidden Mountain
It's Tough to be a Bug!
Na'vi River Journey
TriceraTop Spin
As you can see, not all Walt Disney World attractions are available during Early Theme Park Entry. With minor exceptions, these lists are identical to morning Extra Magic Hours with only certain lands in each park being open to start the morning.
Moreover, the Early Theme Park Entry schedule and available attractions are subject to change without notice. Applicable theme park, days and times of operation, attraction and service availability may vary and are subject to change without notice. Subject to capacity and cancellation. [Insert other boring boilerplate caveats.]
Valid theme park admission and MagicBand, Key to the World Card, or Disney MagicMobile pass is required. Guests without the Park Hopper Option or Park Hopper Plus Option must spend the day at the same park where they'd like to enjoy the Early Theme Park Entry benefit.
This too will almost certainly work the same way as morning Extra Magic Hours, with eligible guests having their MagicBands or park ticket media scanned to gain access either at the turnstiles themselves, or at a certain 'checkpoint' within the park to deeper areas while off-site guests await traditional rope drop.
Early Theme Park Entry Strategy
Our preliminary recommendation is arriving at least 30 minutes before Early Theme Park Entry starts. In other words, an hour before official park opening time. This is nothing new–we offer this same advice for normal days and will continue to advise off-site guests to get to the parks at least 30 minutes early. In reality, you should err on the side of arriving earlier, especially if you're at the mercy of Walt Disney World's highly-variable transportation.
Thirty minutes flies by, and you'll want to be as close to the front of the pack as possible when Early Theme Park Entry begins so that you can (hopefully) experience more than one attraction. Right now, this is the only strategy of which we're certain, and that isn't subject to change.
Literally everything else will depend upon the new Genie system coming to Walt Disney World later in Fall 2021. (See our Guide to Genie+ and Lightning Lanes FAQ for everything you need to know.) There are a lot of unknowns about this, but a few significant ones are particularly relevant.
First, which rides are among those to offer paid individual attraction selections (what we're calling Magic Carpet Access)? Second, will your party be buying Genie+ and/or Magic Carpet Access? Third, are you visiting before or after the Genie system launches? Finally, how will paid Magic Carpet Access impact standby waits (what percentage of guests will buy line-skipping access?
Let's start with Magic Kingdom strategy, because we already know Seven Dwarfs Mine Train and Space Mountain will offer paid Magic Carpet Access. Those thus become the objective best options for Early Theme Park Entry because you can theoretically ride one of those attractions then, the other at the end of the night, and never have to pay the a la carte charge.
However, even that we cannot say with 100% certainty. Our current rope drop advice is usually to skip Seven Dwarfs Mine Train–zig when others zag–because it's so popular first thing in the morning and also prone to delayed openings. Knocking out shorter rides, like Peter Pan's Flight and other Fantasyland classics, might be the better way to go. That's especially true if you don't plan on buying Genie+ or if the Magic Carpet Access flops and standby lines for Seven Dwarfs Mine Train and Space Mountain move briskly throughout the day.
Next up, Disney's Hollywood Studios. At this park, we know Star Wars: Rise of the Resistance will be one of the Magic Carpet Access attractions. It's also the most popular ride at Walt Disney World and just had standby access added. It is the obvious choice for Early Theme Park Entry at DHS.
If it's the obvious choice, you will not be alone in heading that direction. Popularity coupled with a long attraction duration casts some doubt on Star Wars: Rise of the Resistance as being the optimal pick. You might be better off racing to Slinky Dog Dash, which is likely the other a la carte attraction in DHS. Due to that roller coaster's short duration, it's entirely possible you could do this twice during Early Entry. Or once and then Toy Story Mania plus Alien Swirling Saucers. Accordingly, we are leaning towards recommending knocking out Toy Story Land during Early Theme Park Entry at Disney's Hollywood Studios.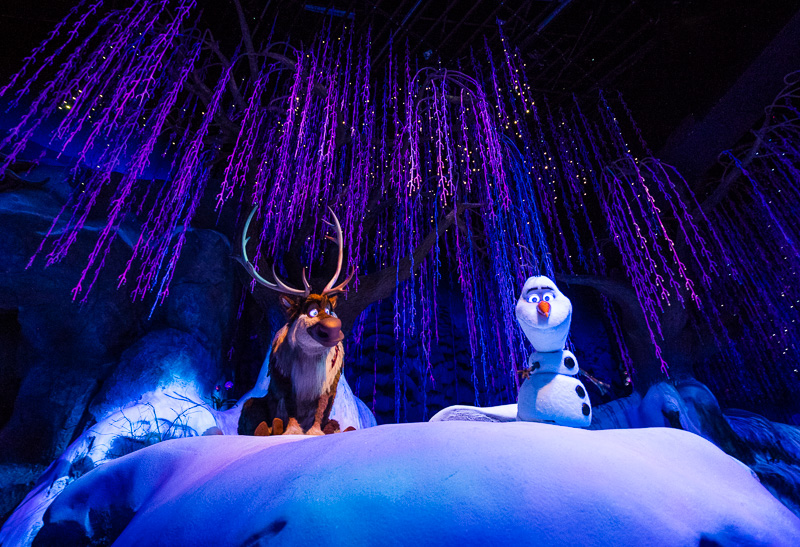 At Epcot, you'll want to do whatever the second Magic Carpet Access attraction is. That is up in the air, and could be Frozen Ever After or Test Track. If it ends up being Frozen Ever After, you won't have time for a second attraction. If it's Test Track, head to Mission: Space once finished. Not exactly revolutionary strategy, but Epcot is tough.
Remy's Ratatouille Adventure–Epcot's newest headliner attraction–will not be available during Early Theme Park Entry. Nor will it be available via standby at traditional rope drop. Instead, Remy's Ratatouille Adventure will use a virtual queue.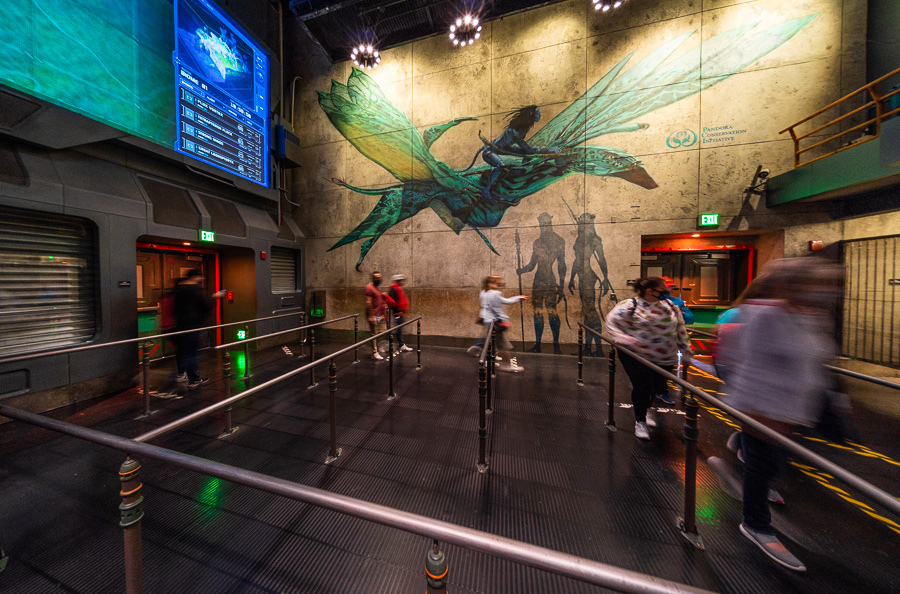 Animal Kingdom is yet another wildcard, with Magic Carpet Access attractions being totally unknown. Right now, rumors for those are all over the place, ranging from both Pandora rides to neither Pandora rides (seriously–it's a possibility for reasons beyond the scope of this post).
Uncertainty can cause overthinking, so let's stick to the tried and true: do Avatar Flight of Passage. No matter what changes with Genie+ or Lightning Lanes, that's probably the savviest strategy. All Animal Kingdom attractions that are popular are either long in duration or spaced far apart from one another (or both!), meaning it'll be virtually impossible to do 2 headliners during Early Theme Park Entry. Just race to Avatar Flight of Passage and follow up with Na'vi River Journey as the park opens to off-site guests if the posted wait time isn't prohibitive.
Early Theme Park Entry SOFT OPENING!
Finally, some good news for guests visiting ahead of Walt Disney World's 50th Anniversary on October 1, 2021. That's the date that Early Theme Park Entry officially debuts for guests of Disney-owned resorts and eligible on-site third party hotels.
Walt Disney World sent out the following email today (September 24, 2021) to guests with a resort reservation this coming week: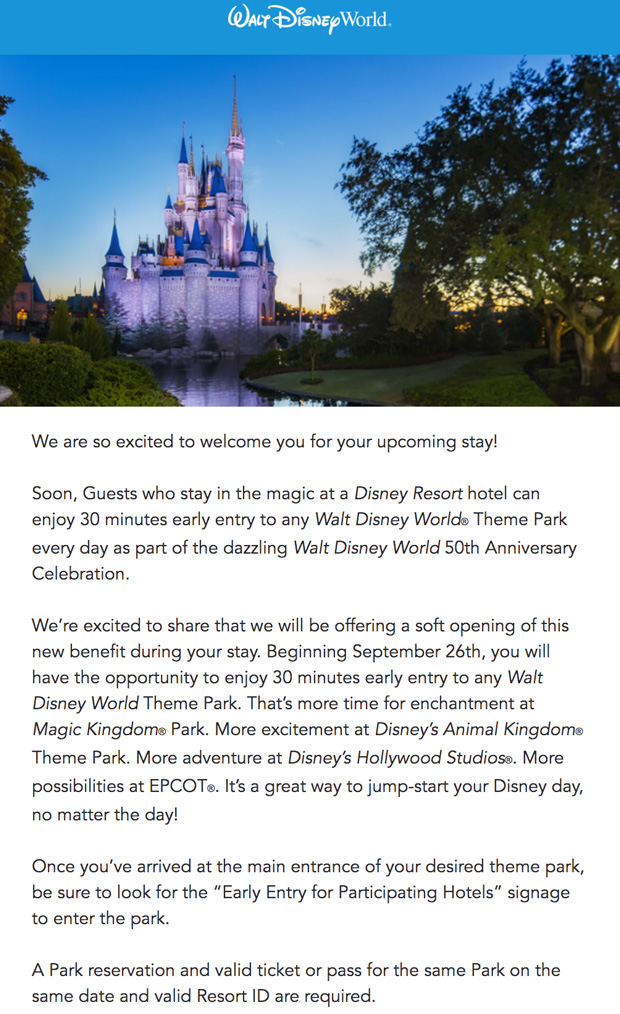 This is great news for those visiting in the coming week, as we're predicting that crowds will start increasing over the weekend and throughout next week as guests arrive ahead of Walt Disney World's 50th Anniversary. Just keep in mind that policies and procedures are a work in progress; as with any soft opening, things might be a bit bumpy at first and evolve ahead of the actual launch.
Ultimately, that's everything you need to know (for now) about Early Theme Park Entry at Walt Disney World. We will undoubtedly be updating this strategy guide several times in the coming months. First once the guest perk launches at the beginning of October, then once the Genie system goes live in late October, and once more when things "settle down" and find their groove around November or so. Stay tuned–we'll continue to cover all of the important planning details and also share Early Entry photo reports from our experiences with this new on-site hotel benefit!
Planning a Walt Disney World trip? Learn about hotels on our Walt Disney World Hotels Reviews page. For where to eat, read our Walt Disney World Restaurant Reviews. To save money on tickets or determine which type to buy, read our Tips for Saving Money on Walt Disney World Tickets post. Our What to Pack for Disney Trips post takes a unique look at clever items to take. For what to do and when to do it, our Walt Disney World Ride Guides will help. For comprehensive advice, the best place to start is our Walt Disney World Trip Planning Guide for everything you need to know!
YOUR THOUGHTS
Thoughts on Early Theme Park Entry at Walt Disney World? Excited to take advantage of the soft opening? Looking forward to this perk, or disappointed about the eligibility rules or attraction lineups? Do you agree or disagree with our assessment? Any questions we can help you answer? Hearing your feedback—even when you disagree with us—is both interesting to us and helpful to other readers, so please share your thoughts below in the comments!