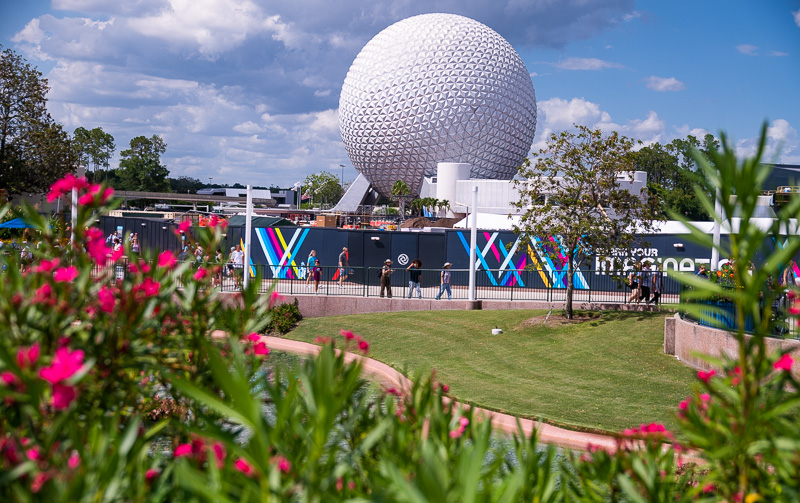 New rides, restaurants, hotels, and more are coming to Walt Disney World in 2021 and 2022. Here's what's next for the 50th Anniversary celebration and beyond, plus construction info, expansion plans, opening dates so you know what to expect when planning your WDW vacation. (Updated June 10, 2021.)
The big thing on the horizon is Walt Disney World's 50th Anniversary, which happens on October 1, 2021 and kicks off "The World's Most Magical Celebration!" Our Walt Disney World 50th Anniversary Preview covers what's been announced thus far, including dates, duration, decorations, rumored entertainment, and more.
Some of the big additions for the beginning of Walt Disney World's 50th Anniversary celebration were supposed to debut last year. Most notably, Remy's Ratatouille Adventure, Harmonious, and Space 220 in EPCOT. Other projects previously scheduled to be finished this year are now delayed until 2022 or 2023. We visit the parks regularly and monitor announcements–if you want notifications about Walt Disney World news or rumors, sign up for our FREE Walt Disney World Email Newsletter.
During our weekly visits to the parks, we check out everything that's changing, and share regular Walt Disney World park reports that emphasize construction and crowds. The bad news is that attendance is increasing as of Summer 2021. The good news is that many of the biggest construction projects are finished or don't impact the guest experience. This includes the massive Disney's Hollywood Studios overhaul, Disney Springs redevelopment, Animal Kingdom expansion, and more.
In fact, 3 of the 4 Walt Disney World theme parks are looking good and mostly wall-free. The lone exception to that is EPCOT, which is a sea of construction walls right now, and will be for the foreseeable future–likely through 2023. Aside from that, there's not nearly as much construction at Walt Disney World right now as there has been in the last few years. Nevertheless, work continues in advance of Walt Disney World's 50th Anniversary on October 1, 2021.
Here's a park by park look at everything new and coming soon to Walt Disney World…
EPCOT
At EPCOT, the front of the park is looking good as the new park entrance project is finished. The construction walls are down, revealing redesigned landscaping, while new flags, topiaries, and an iconic prismatic pylon fountain in front of Spaceship Earth have all been installed.
Behind it, the central spine of Future World between Spaceship Earth and World Showcase has more walls as Innoventions is in the process of being demolished. Through 2022, there are temporary walkways acting as a bypass around the center of the park. The work here is currently the largest construction project at Walt Disney World, which results in a lot of visual blight to the front of Epcot. Basically, the entire center of Future World is behind walls right now.
This massive redesign at the front of Epcot will eliminate Future World and replace it with 3 new neighborhoods. This has already resulted in a sea of construction walls at the front of the park. Walt Disney World hasn't announced a timeline for this project, but we don't anticipate it being done until 2023.
It's worth noting that the closure of Walt Disney World resulted in this overhaul being paused for most of last year, with Imagineering going back to the drawing board. Many elements have been scaled back, cut entirely, or reworked. Basically, the concept art above is no longer an accurate view of the Epcot overhaul.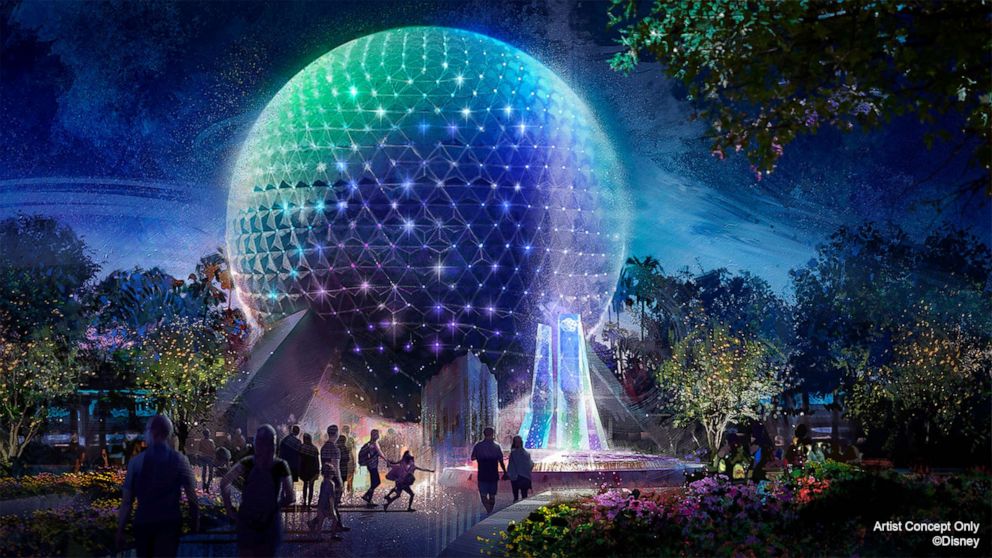 However, Walt Disney World has indefinitely delayed or cancelled a handful of Epcot projects. In Future World, there's the Spaceship Earth Overhaul & Enhancements. The "story light" component of this has been delayed indefinitely.
Other upgrades will debut ahead of Walt Disney World's 50th Anniversary, including "Beacons of Magic" that will form the basis for an all-new projection mapping effect on the outside of the geodesic sphere.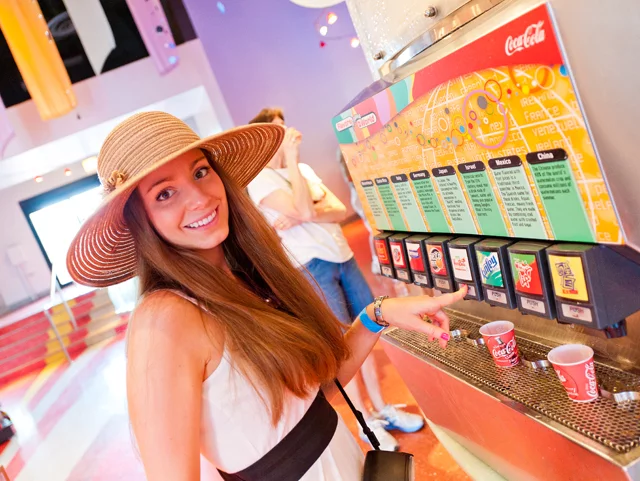 Before that, a new Creations Shop and Club Cool will open at Epcot this summer. These are being built in the former Innoventions building, where MouseGear was previously located. On the other side of the building, a replacement is being built for Electric Umbrella (no opening date for that yet).
Given that it's already June 2021 and this is still a construction zone, we're guessing these will debut in late Summer 2021.
Prior to the closure of Walt Disney World, Epcot Forever was the temporary nighttime spectacular. It was slated to be replaced by a new nighttime spectacular last year. Fireworks shows have been temporarily cancelled, but work has resumed and is moving at a fast pace.
You can see construction photos and progress in Harmonious at EPCOT: Info & Timeline for New Fireworks at Walt Disney World! Harmonious is now one of the high-priority projects for Walt Disney World. While no debut date has been set for the show, our expectation is sometime around October 1, 2021.
Also in Future World, Space 220 Restaurant is done being built adjacent to Mission: Space and is now hiring. After being delayed several times over the course of the last 2 years, it is now expected to open in Fall 2021.
As we cover in our Space 220 Restaurant Opening & Info post, the concept sounds promising and interesting. At Space 220 Restaurant, guests will board a special space elevator that will ascend to the stars. Upon arrival, you will enjoy a celestial panorama from the space station, with the ability to peer out and enjoy amazing daytime and nighttime views of Earth from 220 miles up.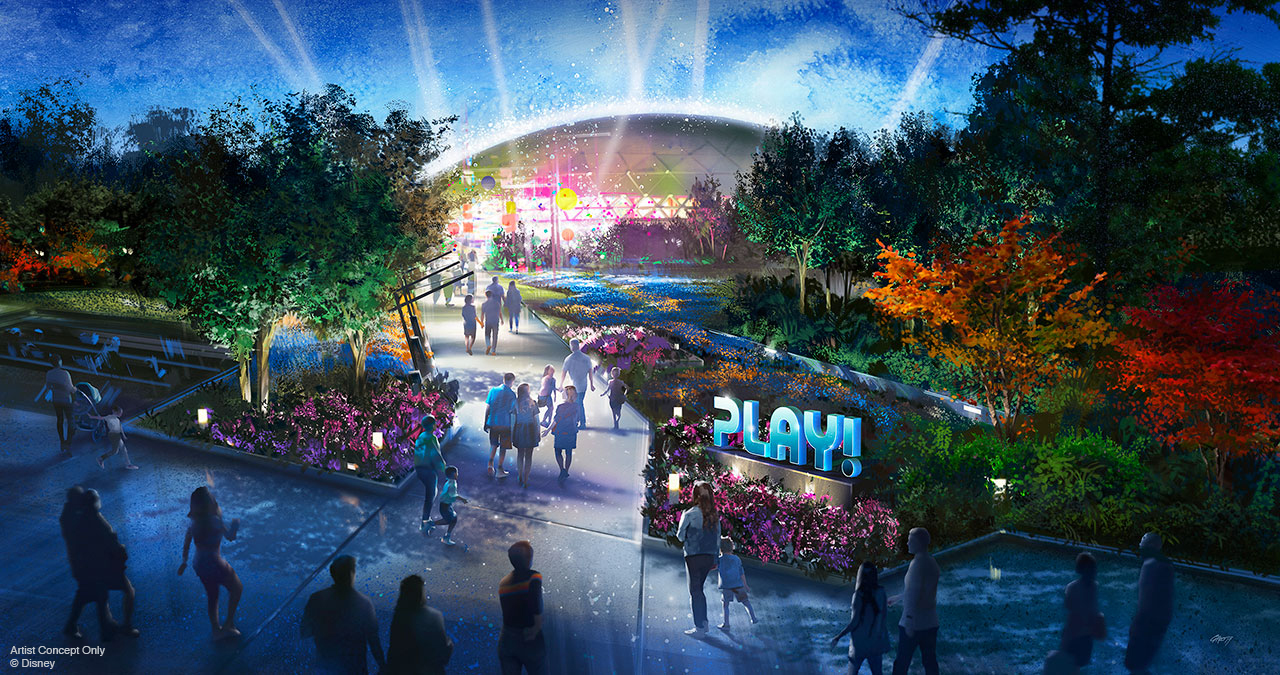 Additionally, the Play Pavilion will replace Wonders of Life. At one point, this was intended to open "in time for Walt Disney World's 50th Anniversary." An official date has not been announced for this, but we'd anticipate this new pavilion will open at some point in 2022.
It would make sense for the new park entrance and Play Pavilion to debut as 'phase one' of the Epcot reimagining. It would also be logical for another bypass corridor to connect from the new front entrance to this area, which will include Play Pavilion and the next attraction.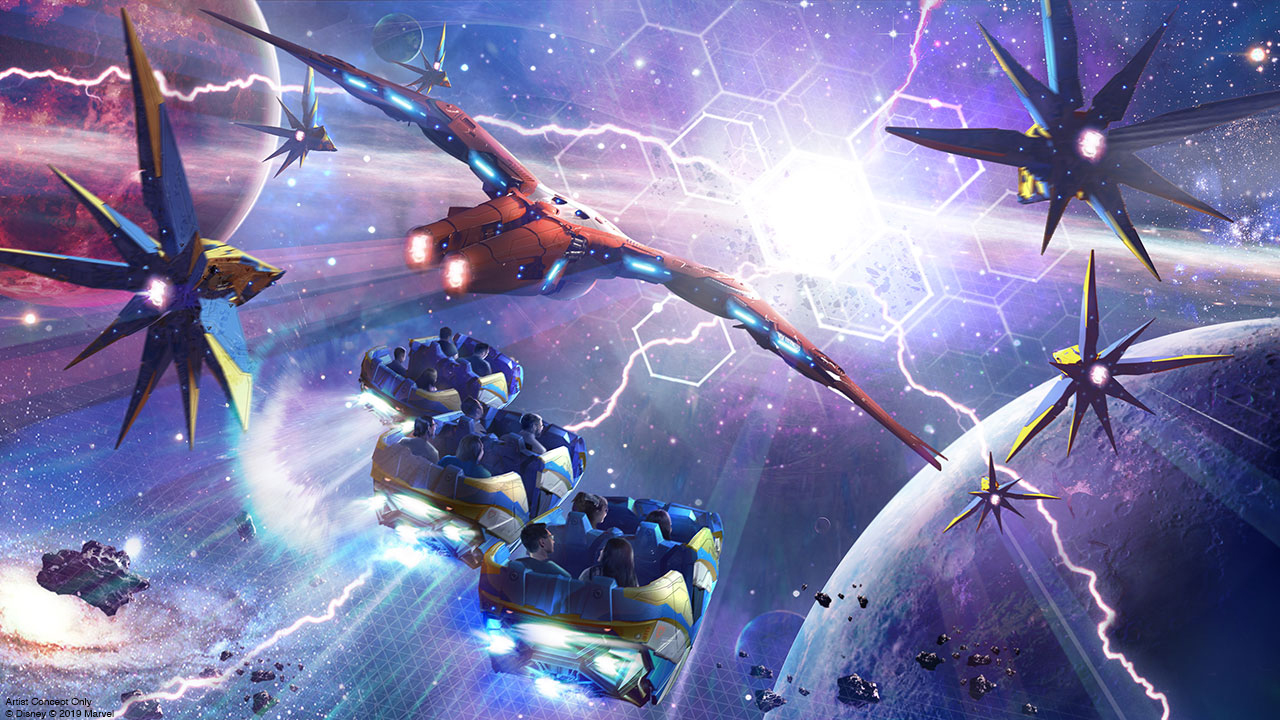 The biggest announced addition for Epcot is Guardians of the Galaxy: Cosmic Rewind, which is a hybrid roller coaster. Now that Star Wars: Galaxy's Edge has opened, Guardians of the Galaxy: Cosmic Rewind is the biggest-budget project currently being built at Walt Disney World.
Officially, Cosmic Rewind was also slated to debut "in time for Walt Disney World's 50th Anniversary." Now, Summer 2022 is the earliest plausible opening timeframe for Guardians of the Galaxy: Cosmic Rewind. That's not official–the attraction might not open until 2023.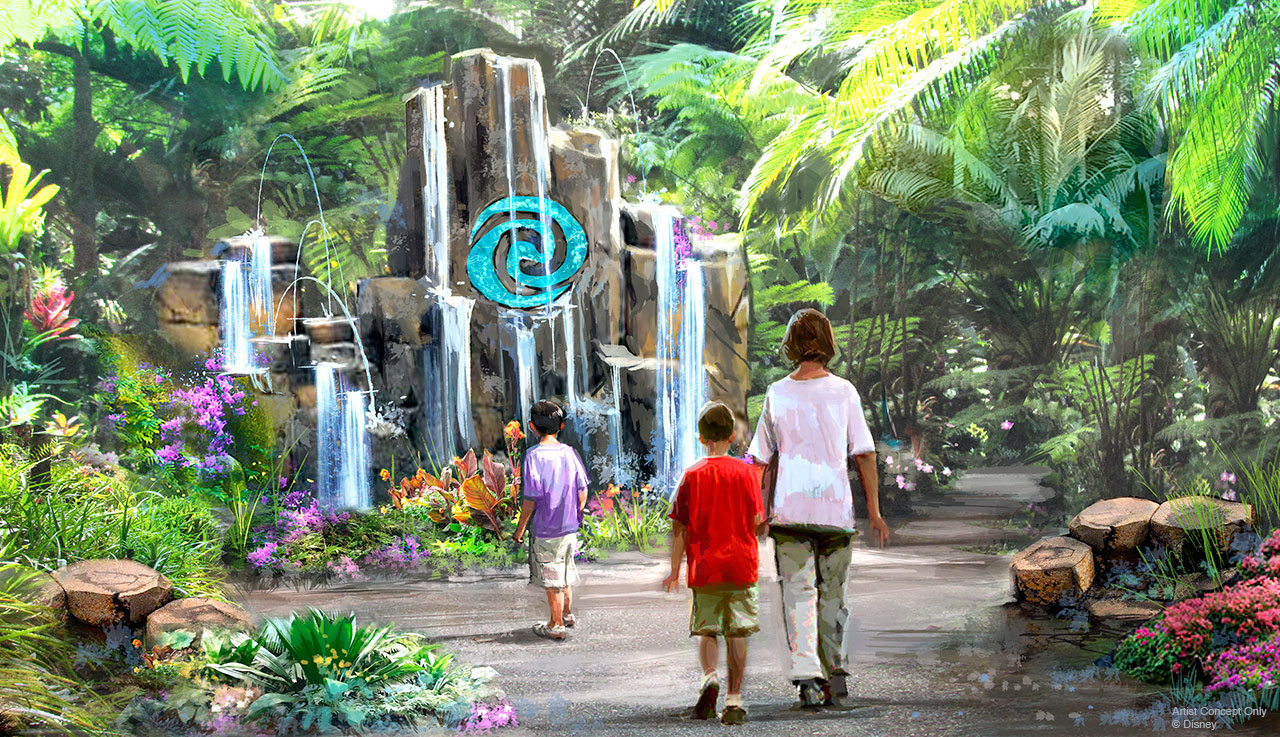 A smaller scale addition coming to the front of Epcot is Moana: Journey of Water. This is the first-ever attraction based on the Walt Disney Animation Studios hit film, Moana. This water maze will be a lush environment where guests can interact with living water in a beautiful and inspiring setting.
Construction is now vertical on Moana: Journey of Water, and it's reasonable to expect that it will debut in 2022. However, Walt Disney World has not offered an official update on Moana: Journey of Water or opening date/year.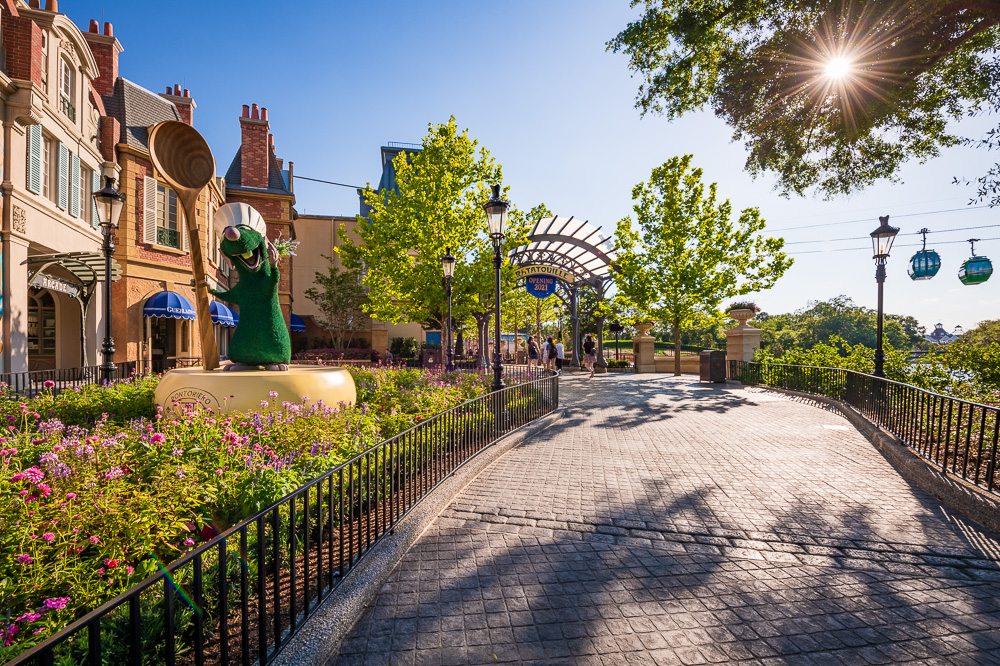 Moving to World Showcase, the other E-Ticket coming to Epcot is Remy's Ratatouille Adventure, a family-friendly Ratatouille trackless dark ride that will open in an expansion of the France pavilion. This was supposed to debut last summer, but now will debut over a year later at the start of the World's Most Magical Celebration.
In Remy's Ratatouille Adventure Opening Date & Info, we cover the reasons for the delay. The attraction is totally finished and could open pretty much whenever if Disney so desired, but the company does not. Instead, it'll open in October 2021, with soft openings possible in late summer.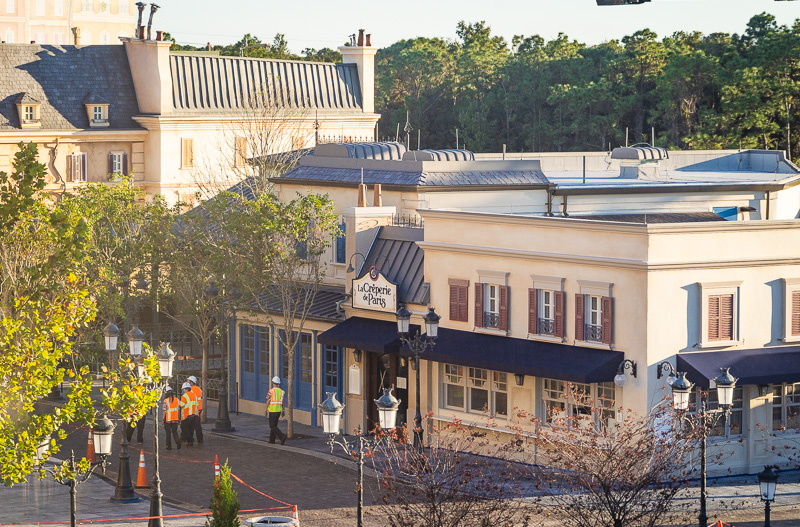 In addition to Remy's Ratatouille Adventure, this expansion to the France pavilion will include a variety of retail and restaurant additions, most notably La Crêperie de Paris. This crêperie will offer both table- and quick-service options featuring a menu from celebrity chef Jérôme Bocuse.
It's our understanding that La Crêperie de Paris is totally finished and will be ready to go whenever physical distancing and capacity limitations are lifted. Officially, Walt Disney World has indicated La Crêperie de Paris will open in October 2021.
Along those lines, Disney's DuckTales World Showcase Adventure will debut…at some point. If all went according to plan, it would've by now. Guests will be able to use the Play Disney Parks mobile app to search for priceless treasure alongside Scrooge McDuck, Donald, nephews Huey, Dewey and Louie, Launchpad and Webby with Disney's DuckTales World Showcase Adventure.
Disney's DuckTales World Showcase Adventure will be the next iteration of the interactive scavenger hunt around World Showcase that previously featured Kim Possible and currently Phineas & Ferb. It should be a good way to engage kids in an area of Epcot they often find "boring."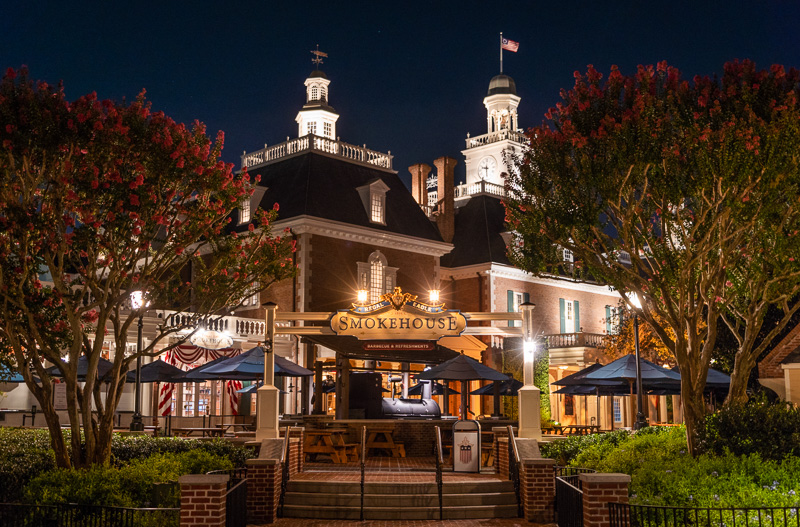 In terms of new things that have opened at Epcot, there's Regal Eagle's Distinctly Patriotic Smokehouse: A Salute to All Foods, But Mostly Barbecued Meats ~ A Sam Eagle Craft Drafts & BBQ Joint in the American Adventure. We are huge fans.
There's also a trio of new films: Awesome Planet in the Land pavilion, Beauty and the Beast Sing-a-long in France, and new Circle-Vision 360 film for the Canada Pavilion. Two of these are decent, one is an absolute abomination.
Magic Kingdom
Next up is Magic Kingdom. The big substantive project here right now is the TRON Lightcycle Run Roller Coaster being built in Tomorrowland behind Space Mountain. This is another attraction that was planned to open in time for Walt Disney World's 50th Anniversary on October 1, 2021.
It is likely that TRON Lightcycle Run will not debut until roughly a year later in Summer or Fall 2022. While this attraction is an expansion to the park outside its existing berm, its construction will cause closures to the Walt Disney World Railroad through at least 2021.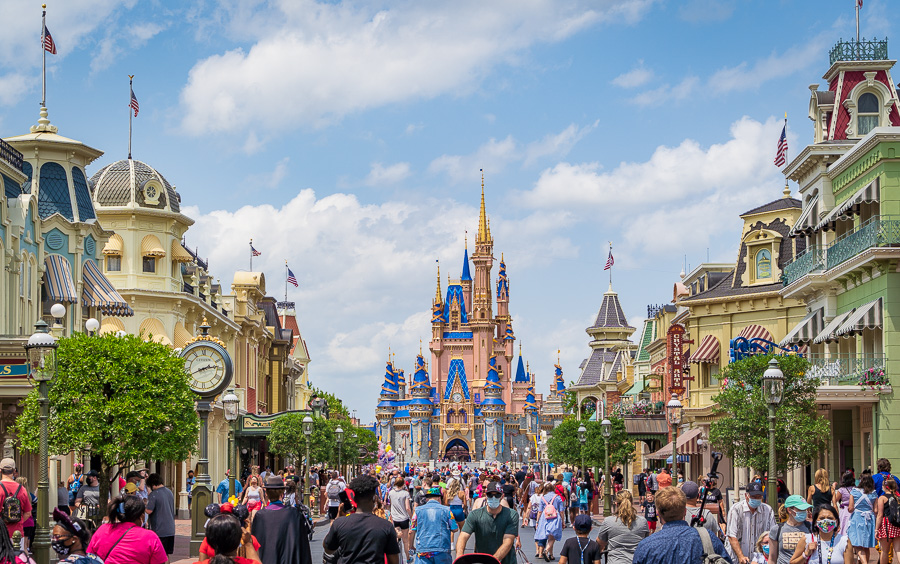 In terms of work that's finished, there's the Cinderella Castle Royal Makeover. The Magic Kingdom icon was repainted with a new color scheme last spring and summer, and given ornamentation for Walt Disney World's 50th Anniversary in Spring 2021. (There's still a crest to be installed.)
One minor project underway is the refurbishment to Hall of Presidents that is adding Joe Biden. We expected this to be done by July 4, but Walt Disney World has yet to announce anything. It's possible the project will take until October, especially if there's a bigger overhaul to the attraction, which is a possibility–rumors have been swirling about the Muppets hosting.
Disney has also begun the Reimagining of Jungle Cruise at Magic Kingdom and Disneyland. Per Disney, the additions will stay true to the Jungle Cruise experience fans know and love. The ride reimagining will add more humor, wildlife, and skipper heart, while also reflecting and valuing the diversity of the world around us.
This ride reimagining is occurring overnight while the Jungle Cruise is operating, meaning now downtime for the ride. The phased changes are expected to be finished later this summer.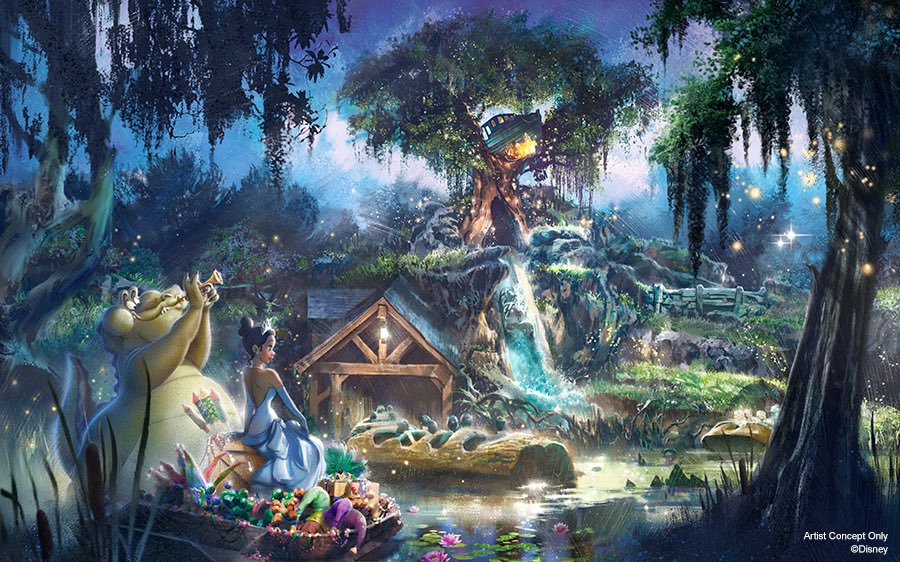 Following that, there's the Princess and the Frog reimagining of Splash Mountain at both Walt Disney World and Disneyland. It's unclear when this project will begin and end. The project is not very far along–conceptual design work is underway and Imagineers will soon be able to conduct preliminary reviews and develop a timeline for when the transformation can start to take shape.
We doubt that both coasts' Splash Mountain attractions will close before 2022. (For a number of reasons, it's highly unlikely that Tokyo Disneyland's Splash Mountain will change at all.) It's entirely plausible that Disneyland's overhaul starts first, conceivably finishing before work on the Magic Kingdom incarnation even begins. Meaning this might not even start at Magic Kingdom until 2023.
Disney's Hollywood Studios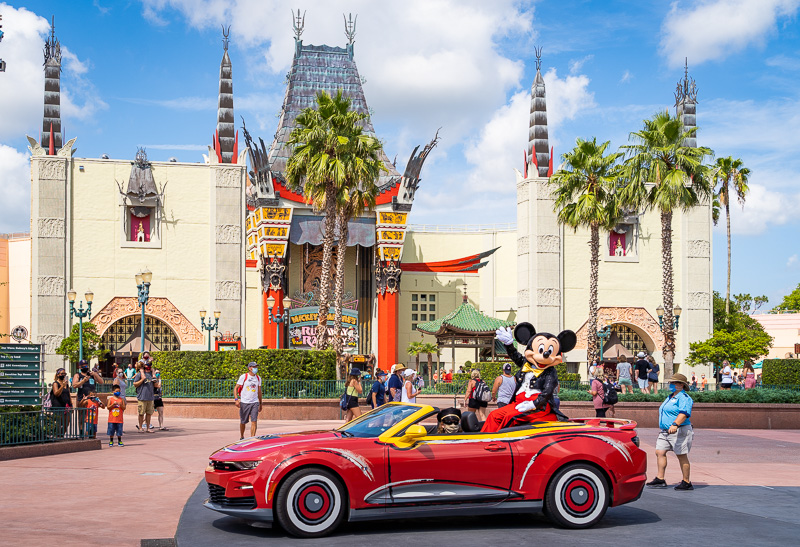 Over at Disney's Hollywood Studios, all major projects are now finished. The last piece of the puzzle in the relaunch of Disney's Hollywood Studios was Mickey & Mickey's Runaway Railway, which debuted shortly before the parks closed back in March.
Mickey & Minnie's Runaway Railway is inspired by the new cartoon shorts and brings guests through the screen to take a ride inside a zany cartoon world. As you can read in our Spoiler-Free Mickey & Minnie's Runaway Railway Review, we enjoy this attraction. It's nothing earth-shattering, but it's a solid addition.
Additionally, the Mickey Shorts Theater has debuted and is playing an original short film in the style of the popular Disney Channel animated series "Mickey Mouse." The Mickey Shorts Theater will offer photo ops in addition to the film, plus some fun details.
Star Wars: Galaxy's Edge is now open. As we discuss in our Star Wars Land Info & Galaxy's Edge Guide, this new themed universe is the biggest addition to Walt Disney World in years. The first phase included all shops, dining, and the Millennium Falcon Smugglers Run ride.
That was followed by Star Wars: Rise of the Resistance, the flagship attraction of Galaxy's Edge. As we covered in our spoiler-free review, this ride is absolutely worth the wait. It's one of Walt Disney World's top 5 attractions, and the best new thing added to Walt Disney World in at least 25 years.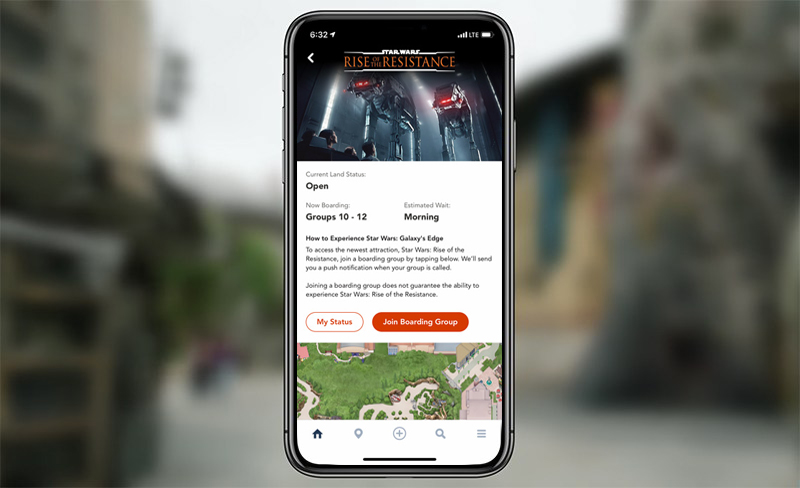 With that said, it would seem that most guests agree with our review. The protocol for experiencing the attraction is unprecedented, as there's no standby line.
Our comprehensive Ride Guide & FAQ for Star Wars: Rise of the Resistance covers everything you need to know. It's updated regularly with new info and more answers to questions readers were frequently being asked by readers in the comments.
Toy Story Land has now been open for a few years. We share our thoughts on this new-ish area in our lengthy Toy Story Land Review. The good news is that Toy Story Land is already receiving an expansion!
Next up is a New Roundup Rodeo BBQ Table Service Restaurant Coming as an Expansion to Toy Story Land. Backstage facilities have already been removed to make way for this restaurant, which we anticipate will open in late 2021 or early 2022. (No official date has been announced.)
Animal Kingdom
There's not really anything major on the horizon for Disney's Animal Kingdom. Pandora – World of Avatar is still the park's biggest addition and that'll probably remain true for the foreseeable future as not much else is planned for Animal Kingdom. Additionally, Avatar Flight of Passage remains one of the most popular rides in all of Walt Disney World.
There are other new additions that are relatively minor but still are worth mentioning. These are mainly animal exhibits and trails, with the big one being Otter Grotto, a really nice otter habitat with both under and above water viewing areas.
Disney Springs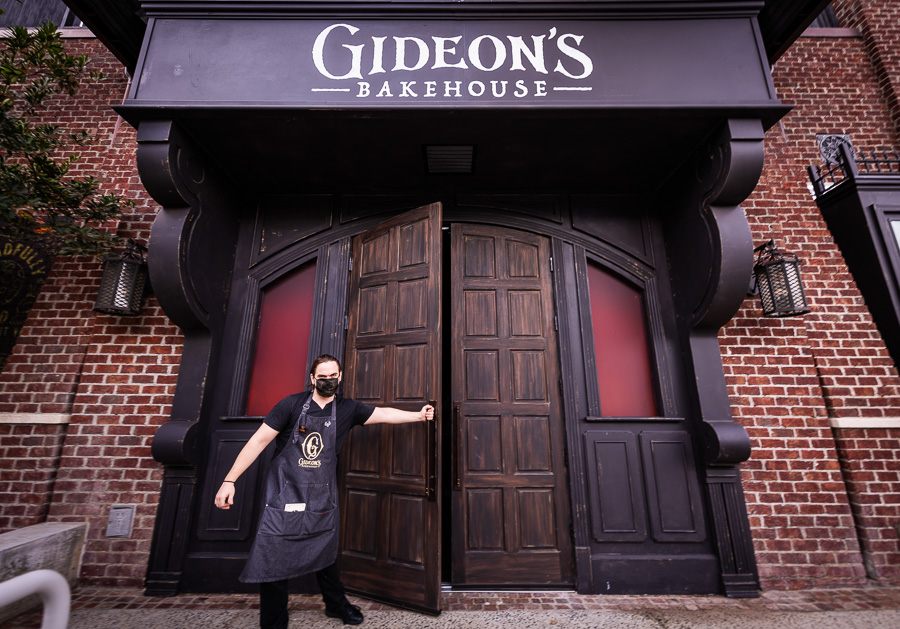 Then there's Disney Springs. This is the entertainment and shopping district previously known as Downtown Disney. Producing a comprehensive list of what has opened here in the last ~5 years would be daunting, as around 75% of this area is new or newly-redone.
A lot of the big Disney Springs additions for 2021 have been quietly cancelled or postponed indefinitely. This includes the "Drawn to Life" Cirque du Soleil show, Ample Hills, and Beatrix neighborhood restaurant. The good news, though, is that Disney Springs got a Gideon's Bakehouse!
Aside from that, the re-imagining of Disney Springs is pretty much finished. These changes have made fans of both of us big time with solid additions such as the Boathouse, Jock Lindsay's Hangar Bar, Morimoto Asia, the Edison, 4 Rivers Cantina, and more. Jaleo by José Andrés and Wolfgang Puck Bar & Grill have also recently opened.
Read our Table Service Restaurant Rankings for Disney Springs and Counter Service Restaurant Rankings for Disney Springs Springs if you want better insight as to which of the many, many dining options to choose. The newest addition to Disney Springs is the NBA Experience, which just debuted.
Resorts
Two new resorts opened at Walt Disney World last year. The first of these, debuting over the summer, was Gran Destino Tower at Disney's Coronado Springs Resort. Our review of this property was mixed, with our ultimate conclusion being that it offered strong bang for buck and was very appealing for a certain type of traveler.
Next, Disney's Riviera Resort is the newest DVC Resort, which debuted in December. This property is adjacent to Caribbean Beach and offers direct Skyliner access to Epcot. Our Disney's Riviera Resort Review covers the pros & cons of these new Disney Vacation Club accommodations.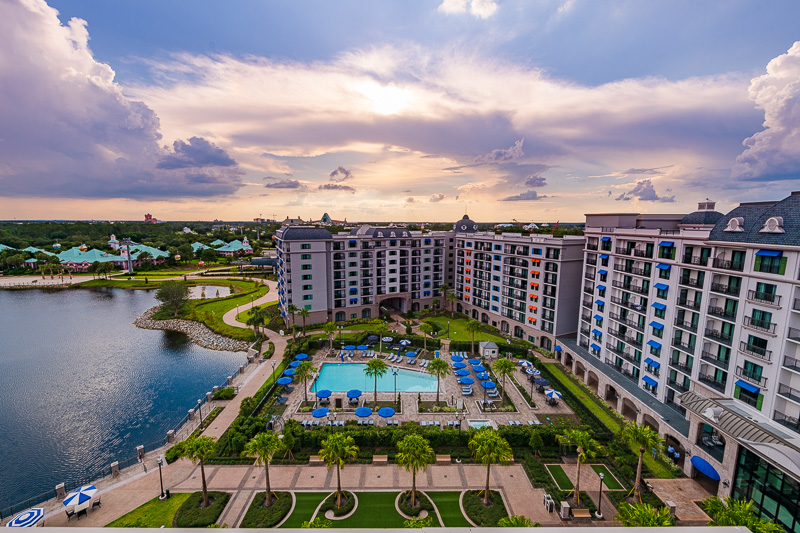 This new DVC resort, along with Caribbean Beach, Pop Century, and Art of Animation are connected to Epcot and Disney's Hollywood Studios via the new Disney Skyliner gondola system, which opened last fall.
For all of the basics and our full thoughts, read our Skyliner Gondola Review: Walt Disney World's Most Magical Flight on Earth article. We'd go as far as recommending a Skyliner resort for your next trip to Walt Disney World, as it offers a huge advantage in terms of transportation.
Throughout 2021 and beyond, several resorts are undergoing refurbishment, construction, and expansion projects. In particular, there are a lot of room renovations, particularly at Value Resorts and DVC properties.
We would recommend consulting our list of Construction & Refurbishments at Walt Disney World Hotels, which we update regularly for insight into changes at existing hotels.
In terms of new projects, Star Wars Galactic Starcruiser Resort is now under construction behind Galaxy's Edge. Star Wars Galactic Starcruiser Resort will offer an immersive visit that further enhances what guests experience in Star Wars: Galaxy's Edge.
Our Guide to Star Wars: Galactic Starcruiser Resort covers everything you need to know about this project. While its opening was delayed by a year to 2022, the good news is that it's not cancelled entirely. That's what happened to Walt Disney World's other big hotel and Disney Vacation Club project, Reflections, A Disney Lakeside Lodge. That nature-inspired resort hotel was being built on the former River Country water park as well as part of the Fort Wilderness Campground.
As you can probably tell, there is a lot that's new and coming soon to Walt Disney World in the next few years. After years of relative stagnation, Disney has kicked expansion at its Florida properties into high gear, resulting in the biggest construction boom in decades. With that said, don't fret too much about the construction–even with an unprecedented amount, must of its out-of-the-way of guest areas, and there are still a ton of attractions to do at Walt Disney World no matter when you visit!
Planning a Walt Disney World trip? Learn about hotels on our Walt Disney World Hotels Reviews page. For where to eat, read our Walt Disney World Restaurant Reviews. To save money on tickets or determine which type to buy, read our Tips for Saving Money on Walt Disney World Tickets post. Our What to Pack for Disney Trips post takes a unique look at clever items to take. For what to do and when to do it, our Walt Disney World Ride Guides will help. For comprehensive advice, the best place to start is our Walt Disney World Trip Planning Guide for everything you need to know!
Your Thoughts
Which new attractions coming to Walt Disney World in 2021 or beyond are you most excited to experience? Are you delaying your next visit to maximize seeing 'new stuff' or moving it forward to avoid the crowds? Any questions we can help you answer? Hearing your feedback—even when you disagree with us—is both interesting to us and helpful to other readers, so please share your thoughts below in the comments!