Much like every fan has a bucket list, there are things we never want to do again at Walt Disney World. This isn't like our list of easy first-timer blunders. Rather, these are things we've done and after which said to one another: "Wow, that was a mistake. Let's avoid that at all costs in the future." (Updated November 27, 2021.)
Truthfully, there are very few things at Walt Disney World that we'd never do again. Our bucket lists far longer than our "never again" lists, because most things at Walt Disney World are worth of a second chance. Menus at restaurants change, hotels are redecorated, and attractions are tweaked or re-imagined over time.
In fact, since we originally published this a few years ago, a lot has changed. Perhaps we should take the immortal words of celebrated thinker Justin Bieber to heart and "never say never." Over the years, we've had to remove several things from this list because we've done them again (sometimes inadvertently or not by choice) and had dramatically different–and better–experiences…
One thing to note is that this list only covers things that are within our control to never do again at Walt Disney World. Over the years, the company has made the "choice" for us, by eliminating a lot of things that we'd otherwise love to do again. For example, we'd love to see a night parade or winter icicle lights on Cinderella Castle, but it seems that Disney might deny us the opportunity. We've also now taken our last ride on Disney's Magical Express and redeemed our fast FastPass.
Those are things we will technically never do again at Walt Disney World, but are very much not in the spirit of this list, which is more like "NEVER AGAIN!"
What won't we do again at Walt Disney World? Here are the top 10 things in no particular order…
T10. Dinner at Chef Mickey's – We do a lot of things that we'd otherwise have no interest for the sake of blogging about them. Sometimes–like with Cinderella's Royal Table–we are pleasantly surprised. Other times, the experience defies our lowest expectations and manages to be even worse than anticipated. Such was the case with dinner at Chef Mickey's. We rarely feel ripped off at Walt Disney World, but we certainly did with this meal.
This was once a mainstay of our "never again" list but now falls to #10 because it's only a matter of time until we do it again. It's pretty likely that Chef Mickey's will return to normal in 2022, and with that will likely come a new buffet spread. Here's hoping an aesthetic overhaul will also be included as part of more reimagining work to Disney's Contemporary Resort.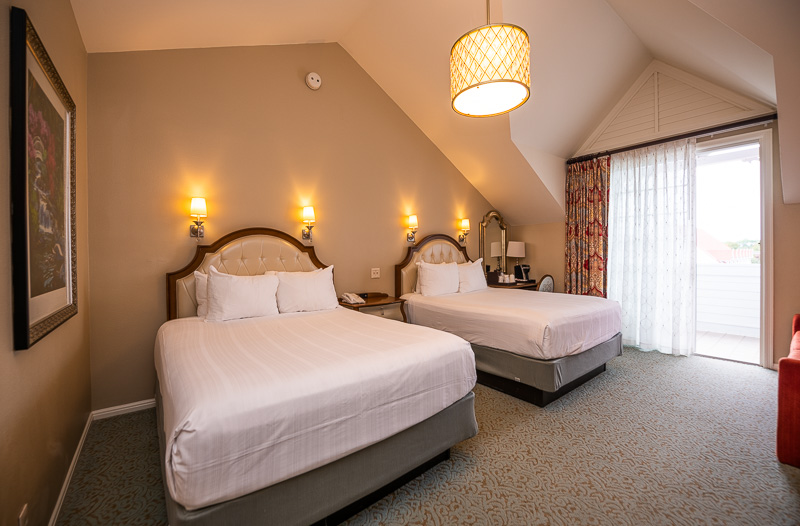 T10. Pay to Stay at Grand Floridian – Walt Disney World's flagship resort has many selling points. World-class dining, beautiful grounds, an expansive lobby, and elegant details throughout its common areas. For the most part, the Grand Floridian feels imbued with a sense of sophistication.
The glaring exception to that "for the most part" is the Grand Floridian's regular guest rooms, which are among the dullest at Walt Disney World. While perfectly adequate, they offer no personality, charm, details or refinement–you'd be hard-pressed to distinguish them from a mid-range Hilton or Marriott (we've had nice rooms at both chains). Given the exorbitant nightly rates–and the fact that you can enjoy all of the aforementioned selling points as a day guest–we cannot justify paying to stay at the Grand Floridian. Now, the villas on the DVC using points is a totally different story…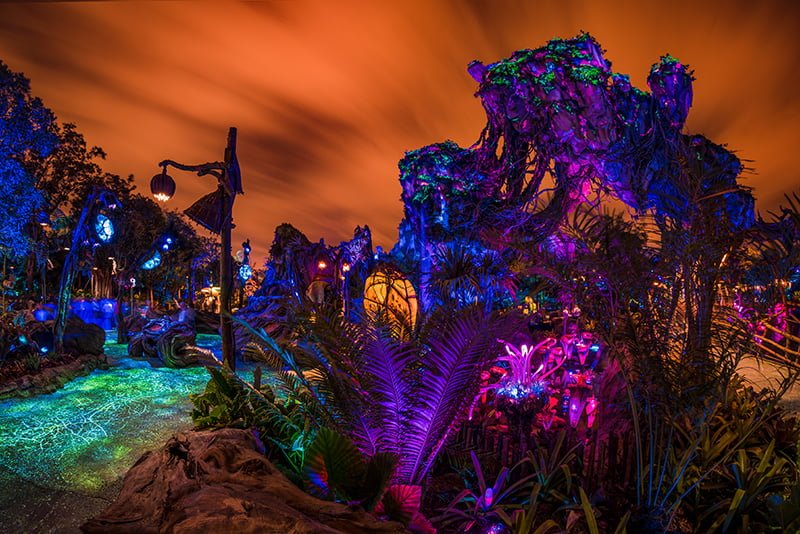 9. Pandora or Star Wars Lands Midday – There are two components to this. The first is crowds, which are always chaotic and take away from enjoying the details that define both Pandora – World of Avatar and Star Wars: Galaxy's Edge. These two lands absolutely beg to be explored, and stressed out crowds and people going in every which way impede anyone's ability to truly soak up these lands. The environments and layers of lived-in detail and storytelling are so key for appreciating both. Plus, the long lines during the middle of the day certainly don't help. We're not fans of triple-digit wait times for anyone.
The other is the simple reality that Pandora and Galaxy's Edge are better at night. In the case of the latter, there's a practical side of this, as there's a total lack of shade in the Star Wars land. That can made the midday sun feel doubly unbearable (fitting for Batuu) and those afternoon rain showers even more soaking.
More importantly, both lands take on new dimensions once the sun goes down. Pandora's bioluminescence and organic life comes alive in the evening, and it truly feels like another planet. The setting is enchanted, and evokes what I can only imagine an alien forest is like. At night, Star Wars: Galaxy's Edge has a spooky and serene sense to it, except in the marketplace where a variety of beautiful light fixtures give added texture and depth to everything.
8. Summit Plummet – This is the only attraction on this list, and the reason for that is that we think people should judge attractions for themselves, because everyone has different preferences. (For example, there are probably a few of you who don't like Country Bear Jamboree. That's fine–some people don't like masterpieces like The Godfather and Citizen Kane, either.)
For me, Summit Plummet at Blizzard Beach water park is something that's moderately enjoyable and I'm glad it exists, because it looks really cool and is a great water slide concept…but once was enough. From the insanely long line to the feeling of pure terror to the crazy wedgie, I'm good on it for one lifetime. Actually, I'll probably do it again when I'm 65 just to fool myself into thinking I'm brave. 😉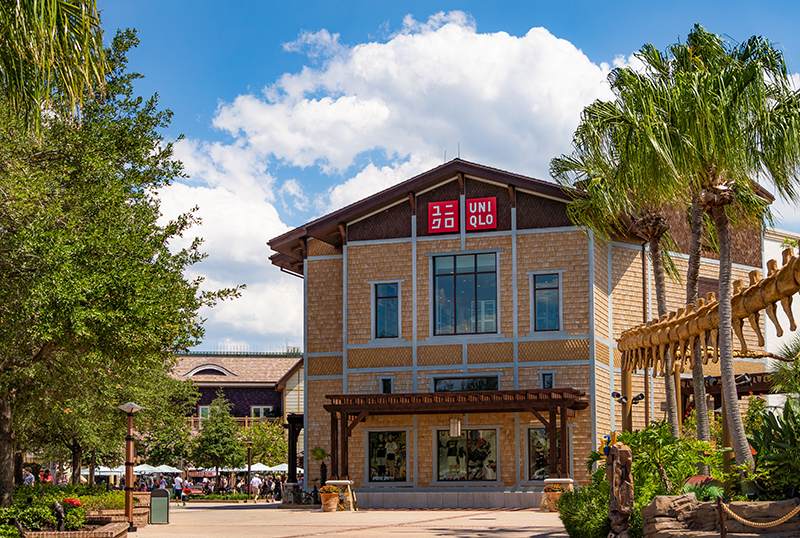 7. "Improperly Pack" – This is somewhat of a blanket statement because it's a mistake I've made repeatedly in different ways. Basically, I have a propensity to simultaneously under and over-pack, and bring clothing for the weather I want rather than the weather that's actually forecast.
For example, I have a tendency to pack shorts and polos for winter trips–a mistake I've made as recently as last year, even despite having written our Winter Packing Tips for Disney. For early fall trips, I've been known to bring jeans and button-downs, even when the weather is still sweltering. Beyond that, I leave behind practical items I end up missing to avoid overpacking, while bringing pointless stuff "just in case" that I never use.
Unfortunately, I don't have an elephant-caliber memory…or I try to convince myself that "it'll be different this time" (for reasons unknown), only to have history repeat itself. In other words, I say this is a mistake I'll never make again…but I almost certainly will. Fortunately, there's now a UNIQLO at Disney Springs, and that store has bailed me out many times!
6. Food & Wine Festival on a Weekend – We want to start out by saying that we really enjoy Epcot's Food & Wine Festival…but we don't love it on weekends. Ever been to a UCF frat party? Well, if you answered "no", it's not too late!
Weekend evenings are prime time for college students with disposable incomes to descend upon the Festival to get sloshed. For them, it sure beats drinking Old Style in a dank basement (like we did in college), but that atmosphere plus the huge crowds can make this the least pleasant time to be at Food & Wine Festival.
Weekdays during the festival are far more enjoyable. It's also far more enjoyable to attend Food & Wine in mid-November when the temperatures and humidity are more bearable, but we invariably attend in September because that's usually when we visit for Halloween.
BONUS: If not "required" for the sake of research, we'd never do the Italy booth at any festival ever again. The kiosk is notorious for high prices, elementary school cafeteria-inspired cuisine, and just a startling lack of ambition. If you enjoy paying $10 for a sample-sized version of microwaved TV dinners, Italy is a great option. If not, stay far away.
5. Rainforest Cafe – How this restaurant still has multiple locations around the United States, much less multiple locations in Walt Disney World, defies logic. The food is awful, and the ambiance reminds me of 1980s-relic ShowBiz Pizza Place, but "modernized" for the 1990s and devoid of character/charm.
The dark cloud that hangs over Rainforest Cafe almost extended to cast a shadow over T-Rex Cafe for me. Fortunately, I gave that a chance because dinosaurs, and was pleasantly surprised. If you are thinking, "but our kids love Rainforest Cafe!" consider taking them to T-Rex instead.
4. Magic Kingdom on New Year's Eve – This entry used to be more broad and bold, and has softened considerably over the years. For one, we no longer include Epcot and we actually love New Year's Eve at Walt Disney World. However, Magic Kingdom is one park we won't do again on NYE and we actually mean it this time!
The reason we can be confident in this assessment is because Magic Kingdom actually does its New Year's Eve fireworks show, Fantasy in the Sky, on December 30. On that night, Magic Kingdom will still be very busy, but not nearly as busy as it will be on New Year's Eve.
We've done December 30 at Magic Kingdom several times (and will likely do it again this year!) and have made the mistake of doing actual New Year's Eve there once. It was a pronounced difference, and from now on, we'll do December 30 at Magic Kingdom and do the day of New Year's Eve at Disney's Animal Kingdom (which is usually far less crowded) and the night at Disney's Hollywood Studios or maybe Epcot.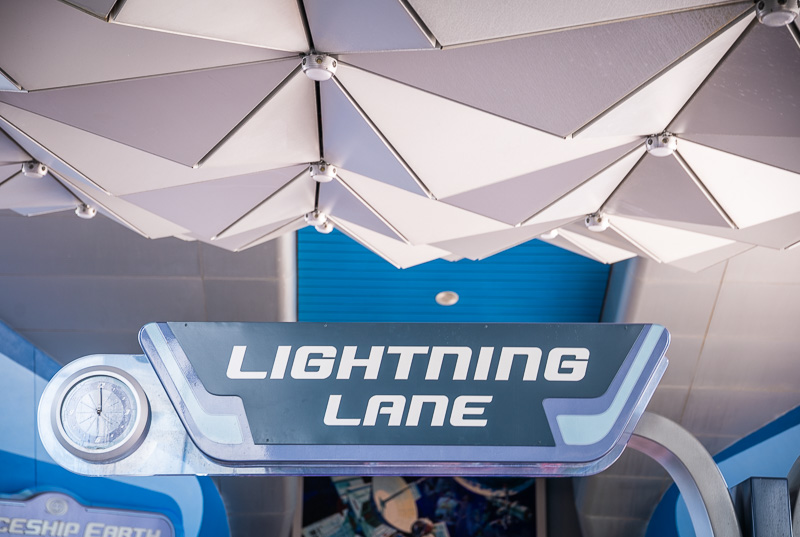 3. Genie+ at Epcot – We've tested Genie+ a few times at Epcot, and it has struck us as pointless. There are only two attractions it offers considerable time-savings, and that can almost as easily be accomplished with savvy strategy and without paying extra. Epcot's problem, as always, is its lack of popular attractions–and it doesn't help that Genie+ does not include Frozen Ever After or Remy's Ratatouille Adventure.
In fairness, "never" is a long time. It's always possible that Harmonious viewing will be added or the opening of Guardians of the Galaxy: Cosmic Rewind will push Frozen Ever After down into the regular Genie+ service. Until that happens, we won't be doing Genie+ again at Epcot. It's the easiest park to tour, and doesn't require having your face buried in a phone all day. Arguably, the exact same sentiment could apply to Animal Kingdom.
2. Leave Early – Nighttime is when the parks come alive with beautiful lighting and enchanting ambiance. It's also when the weather starts to cool and lines start to die down. From a practical perspective, nights are now more advantageous than mornings, with lower wait times in the last couple of hours of the night than in the first couple hours after rope drop.
On top of that, one of my favorite "attractions" is strolling through World Showcase after Epcot's fireworks end, just soaking up the ambiance, listening to the music, and seeing the stunning architecture. I'd rather do this for an hour than spend 8 daylight hours in the park. Same goes for wandering along the Rivers of America in Magic Kingdom or being bathed in the neon glow of Tomorrowland.
The corollary to this is "sleep in," but we seem to stress that so much on the blog that it's probably becoming cliche. Basically, we would never not be tired at Walt Disney World again.
1. All Stars During Youth Events – This is another big change, as it used to be no Value Resorts when the Pop Warner Championship is in town (first weekend of December). That event draws literally thousands of teen football players and cheerleaders…but it's been moved to Universal Orlando for at least the next several years.
Now, we expand our parameters to any major youth sporting event at the ESPN Wide World of Sports complex. While Pop Warner was worst, the Cheerleading Worlds and Dance Worlds are also bad. Basically, if you're thinking of booking a Value Resort between February and May, consult this calendar–it can be a planner's best friend and help "save your sleep schedule."
Assembling this many under-supervised teens in one location is like feeding a Gremlin after midnight. There's some sort of chemical or hormonal "thing" that happens, and then all hell breaks loose. Due to the reputation and complaints over the years, Disney security has done a better job in dealing with the teens in recent years (impromptu midnight practices are quickly broken up so I no longer have the need to literally yell "get off my lawn" to the kids), but this is still a scene to be avoided.
Beyond a couple of other restaurants that are blacklisted (for now), attractions we avoid for personal reasons, and lands that are dead to me *cought*Dino-Rama*cough* that's about it. Hopefully you can learn from some of our mistakes…or find solace in knowing that we have made these same mistakes as you. Think of this as a support group for those who have been awoken at 2 a.m. at All Star Sports by a cheer practice or who have dropped $200 on a family "dinner" at Chef Mickey's. Share your own "NEVER AGAIN!" items in the comments–venting can be therapeutic!
Planning a Walt Disney World trip? Learn about hotels on our Walt Disney World Hotels Reviews page. For where to eat, read our Walt Disney World Restaurant Reviews. To save money on tickets or determine which type to buy, read our Tips for Saving Money on Walt Disney World Tickets post. Our What to Pack for Disney Trips post takes a unique look at clever items to take. For what to do and when to do it, our Walt Disney World Ride Guides will help. For comprehensive advice, the best place to start is our Walt Disney World Trip Planning Guide for everything you need to know!
Your Thoughts
What things at Walt Disney World would you never do again? Is any restaurant, resort, or ride beyond redemption for you? Any time of year you'd never visit? Do you agree or disagree with our list? Would you do any of these things again? Hearing your feedback—even when you disagree with us—is both interesting to us and helpful to other readers, so please share your thoughts below in the comments!