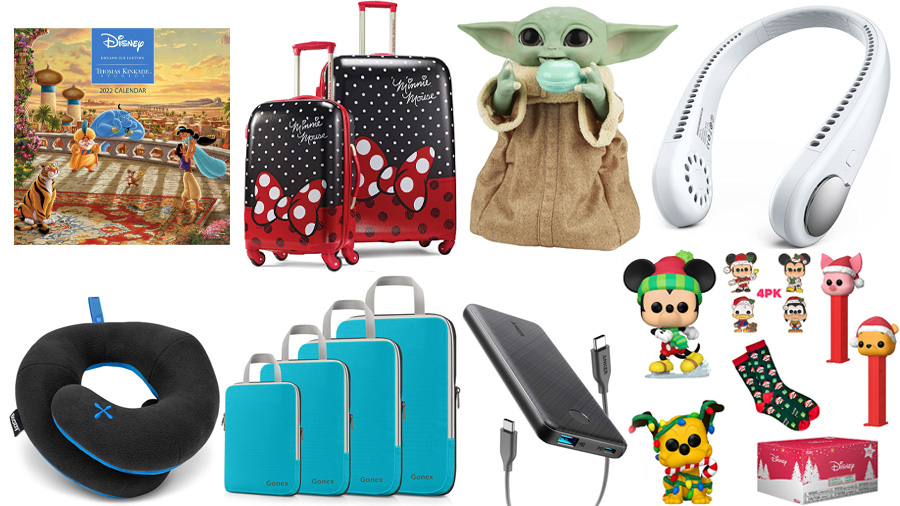 Black Friday 2021 is here with tons of great sales on Disney toys, books, collectibles, travel accessories, gadgets, tech, and more! Our Black Friday deal round-up covers the best discounts on items for your Walt Disney World vacations & great gifts for the Disney fans on your Christmas gift-giving list.
I was fully prepared for this year's Black Friday to be a disappointment. You can't turn on the TV without hearing about supply chain disruptions and product shortages, and experts have been warning about a dearth of deals during the 2021 Christmas shopping season.
However, that is not what I've found in the least. Perhaps it's because I focus on books and travel accessories (and there hasn't been as much of that in the last ~2 years) rather than consumer electronics or the hot new toys, but I'm seeing *more* good deals than normal for Black Friday 2021. Granted, some of these are on products released years ago that have been on sale before…but what difference does that make?! Lots of stuff with great prices–the lowest we've seen!
In this post, I've aggregated the best deals–some of which are Disney-specific, whereas others are non-Disney items. This includes a lot of fun items for collectors, parents, people doing gift shopping, plus things that will be useful for Walt Disney World or Disneyland vacations.
Black Friday is increasingly dominated by a few major retail players, most notably Amazon, Wal-Mart, and Target. As that trio becomes increasingly competitive, many of the same deals can be found at all three (so simply choose to purchase at whichever you prefer). With that said, as always Amazon has the most deals, so if you want to see all of their special offers, check out Amazon's Black Friday Deals page for the biggest savings and most popular deals.
For Disney fans, we'd recommend checking out using code MAGIC for an extra 20% off in shopDisney's Black Friday Sale. This is especially true if you're looking for toys, as Amazon does not have many great deals on Disney toys for Black Friday 2021. With that said, we'd recommend waiting on shopDisney. While we obviously can't promise anything, shopDisney's Cyber Monday sale has been better than their Black Friday deals every single year for at least the last 5 years. Due to that, we are not personally purchasing anything from shopDisney on Black Friday.
Many things on sale for Black Friday are also on our Ultimate Christmas Gift Guide for Disney Fans or our Ultimate Walt Disney World Packing List, so double win! Even without special offers, those are great ways to get your holiday shopping started–or create your own Christmas list!
As with any of these promotional event sales, some "special offers" are great and some are…not so special. We've combed through the various deals and are sharing only those we deem good. We receive a small commission from your purchases, so buying through these links helps support the site. However, neither the price you pay nor our recommendations (or lack thereof) are impacted by that.
Many of these items we've purchased ourselves or readers have recommended them. In other cases, they're simply good deals and we have zero product knowledge. It should be clear from each item's description how we feel about a particular product. On with the list of the Best Black Friday Deals for 2021–we'll add and remove deals as new discounts spring up and disappear…
Top Picks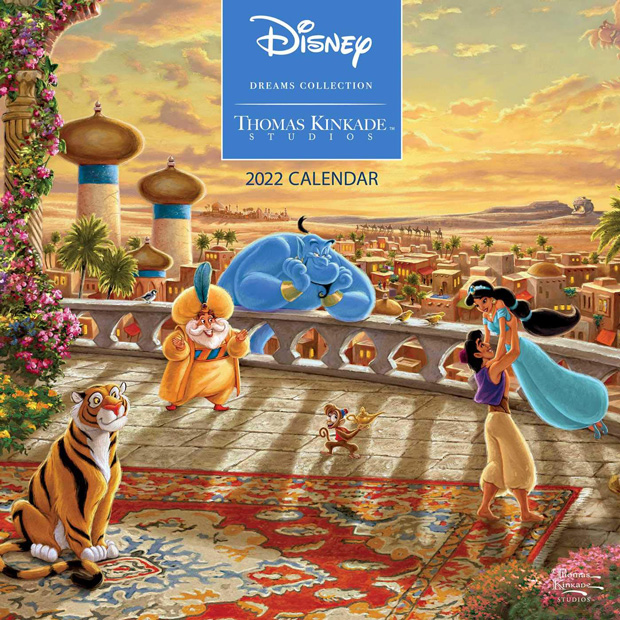 Thomas Kinkade 2022 Disney Calendar – You've seen Kinkade's work if you've ever been in an Art of Disney store. It's the dreamy, improbably-lit paintings that you want to step inside. With their mix of artistry and impressionism, Kinkade's Disney designs are mesmerizing, and this calendar is a great way to look at them all year long…without spending $1,000+ on a painting!
Aukey PowerCore Phone Charger 20,100mAh External Battery – An ultra high-capacity charger that's perfect for keeping multiple phones fully charged while at Walt Disney World, which will be imperative if you're using Genie+ to booking Lightning Lanes. This one has a huge capacity–enough for the entire family. (Not recommended for just one person.)
Anker Slimline Phone Charger 10,000mAh External Battery Pack – Even before Genie+, we recommended bringing a backup battery pack to charge your phone while using My Disney Experience or social media at Walt Disney World. This one has great capacity and the fastest quick-charging capabilities (it can power iPhones to 50% in under 30 minutes). This is the battery pack we bring to the parks now–perfect for the two of us.
Personal Neck Fan – The little device is shockingly effective. The technology isn't perfect yet and battery life could be better, but it's great for hot days in the parks. If you want to splurge on a nicer and more effective model, check out the TORRAS Coolify Portable Air Conditioner Neck Fan. 
Gonex Compression Packing Cubes – If you've read our Ultimate Disney Parks Packing List knows that I swear by these. They key here is that these are compression packing cubes, which normally cost more and will save you even more space when packing. If you need the suitcase space, this set is highly recommended.
TravelWise Luggage Packing Organization Cubes 5 Pack – Compartmentalizes items in their own "small drawers" to streamline packing & efficiently utilize interior luggage space. I personally prefer the compression variety as it saves a bit more space, but these are excellent strictly for organization.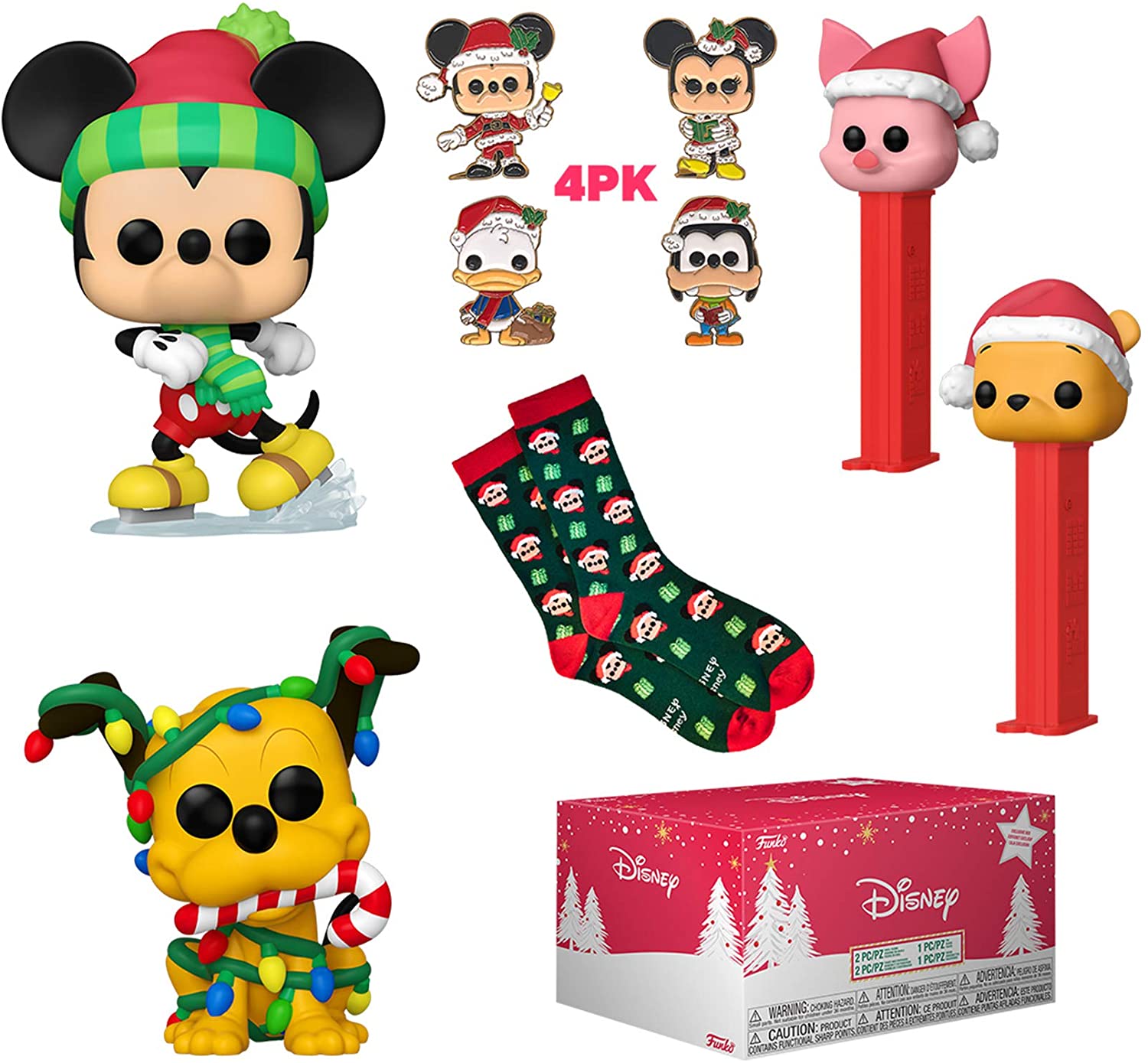 Funko Pop! Disney Holiday Collectors Box (Amazon Exclusive) – Okay, even as a Funko Pop hater, I have to admit that this set is adorable. I'm a huge fan of Pluto tangled up in the lights, which reminds me of "Pluto's Christmas Tree" (a true classic). 
Mickey Mouse Watch – I like the all-grey style and whimsical yet classic Mickey Mouse face. A playful design that's classy and not too eye-catching. (Be sure to clip the coupon!)
Echo Mickey Mouse Wall Clock – A relatively new smart device that uses Alexa to set voice timers and more. Great for using when paired with an Echo, and a timeless look that's also stylish and modern.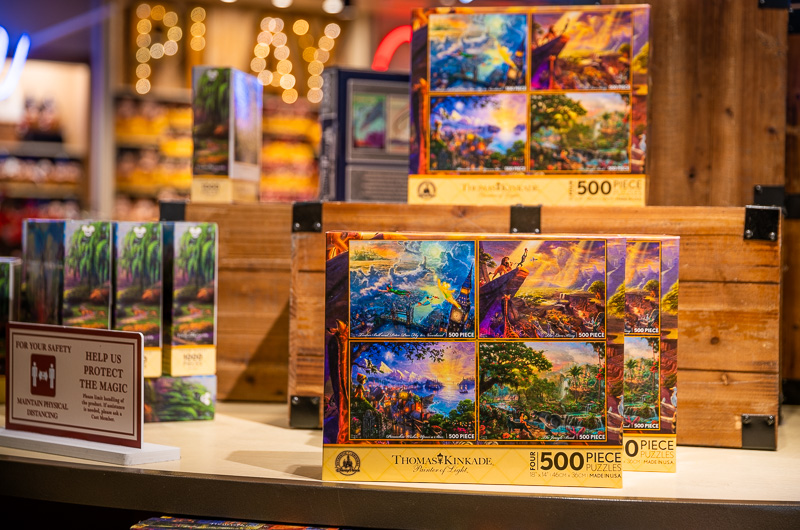 Thomas Kinkade The Disney Collection 4 in 1 Multipack Puzzles – 4 puzzles in 1 package, with 500 pieces per puzzle! There are a bunch of regular Kinkade puzzles on sale for Black Friday, but this is not one of them. It's just a "regular" deal, which still seems pretty good.
Disney Villains Monopoly – This is a fun twist on Monopoly, with Poison Apple and Power cards, plus players hiring infamous Disney villains, and buying and selling Villain Contracts instead of locations.
Pixar Monopoly – Same idea, but with Pixar. We haven't played this one, but it's a good price.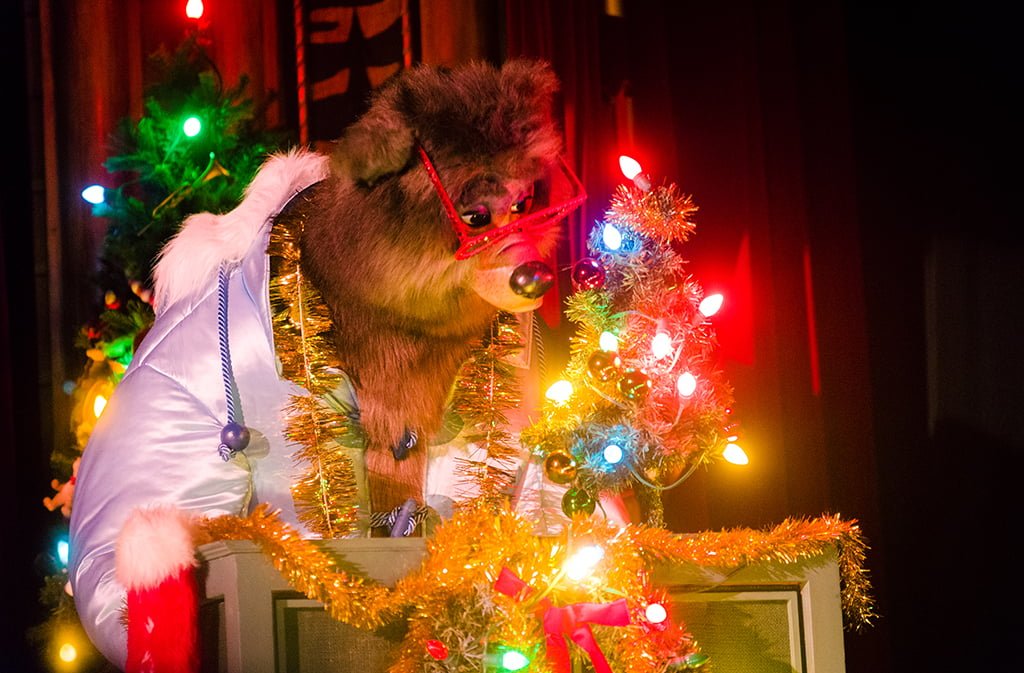 Marc Davis in His Own Words: Imagineering the Disney Theme Parks – This behemoth is by Pixar director Pete Docter and Imagineer Christopher Merritt, and it's a passion project about one of the true Walt-era Imagineering heavyweights who is behind a bunch of iconic attractions, including Country Bear Jamboree. (Be sure to clip the $35 coupon, which makes this 75% off!)
Walt Disney's Disneyland – This is one of my favorite Disney books of all-time. Anyone who has owned or even held a TASCHEN book knows why this is something special, and this deal can't be beat! (Be sure to clip the coupon for another ~$13 off.)
Fire 7 Kids Tablet – An educational and entertainment tool for kids with parental controls, goal-setting, time limits, plus 1 FREE year of Amazon Kids+ with access to over 20,000 apps, games, books, videos, audiobooks, and educational content from PBS Kids, Nickelodeon, Disney, and more.
Echo Dot with Mandalorian "Baby Yoda" Stand – Amazon's smart speaker for smaller rooms that allows you to stream music or use Alexa skills. We have these around the house (minus the Baby Yoda stand) and are big fans–still feels like living in Carousel of Progress when voice controlling the brightness of our lights!
Cricut Items – Once again, Cricut items are on sale, and once again, I have no idea what any of this stuff is or what it does. Sarah said I should add this. Cricut is apparently great for Disney use somehow?
Everlasting Comfort Memory Foam Neck Pillow Airplane Travel Kit – This kit also includes a velour cover, sleep mask, and earplugs. Sarah swears by all of these things for longer flights, and this Black Friday deal is a great discount! Here's another "patented pillow" that looks nice and is on sale.
Life Straw Go Filter Water Bottle – Florida water tastes awful straight from the tap, so it's key to get a bottle with a filter. This bottle is the best option, hands down–what we take to the parks every day. It's durable, BPA-free, dishwasher safe, and uses a 2-stage activated carbon filter reduces odor, chlorine and leaves zero aftertaste! It may not seem like it, but this is a GREAT DEAL (look at the normal price–this is an excellent water bottle).
Hydro Flask Stainless Steel, Reusable, Vacuum Insulated Water Bottle – Amazon's #1 best seller in water bottles, with a lifetime warranty. This reusable water bottle is BPA-free & phthalate-free. It's not what we use, but people love it.
"Parade" Mat – This is pocket-size and waterproof mat is meant for the beach–but it's also great for securing your parade spot. Otherwise, you'll notice your space "magically" shrinking as showtime draws nearer. With parades returning in early 2022, it'll become even more relevant soon. Also great for Florida beaches.
Pro Ponchos –  This one is a no-brainer, and an "insurance policy" that's always in Sarah's bag, no matter the time of year or where we are. Ponchos in the parks cost $10 each, and over the course of a vacation, that can really add up. We recommend buying a few of these pro ponchos, which can be reused. They're small and light that you can throw a few in the bottom of your bag and just forget about them. 
Up to 45% off on Luggage from Samsonite and American Tourister – I'm not a fan of hardside luggage or spinners, but this list isn't about my personal preferences, it's about hot deals. There are great 2-piece sets from both brands for $99 to $159.
Briggs & Riley Baseline 22″ Carry-on Suitcase – This is not the luggage we use–that's TravelPro, but they don't have any Black Friday deals. This is even bigger end, the only brand with an unconditional lifetime guarantee. Many travel professionals swear by Briggs & Riley. If you don't travel a ton, this is probably overkill, but it's an undeniably fantastic suitcase and brand.
Anker PowerPort Cube Strip with 3 Outlets and 3 USB Ports – Disney has refurbished many of its rooms, adding USB ports in the process, so this isn't really necessary for those. It is for many off-site and older hotel rooms, though. Plus, this has fast-charging to get devices recharged quicker. (There's also this "future-proofed" version with USB-C.)
Osprey Ultra Light "Stuff Pack" Packable Backpack – Takes up minimal room in your suitcase and more importantly is super lightweight. That minimizes the amount of back-sweat you'll have to endure from the Florida heat and humidity.  (Seriously, it makes a world of difference!)
Repel Travel Umbrella – This is windproof, durable, and compact. You may not think a windproof umbrella is necessary for Walt Disney World, but during storm season, it absolutely is. (We've also lost multiple umbrellas under the Spaceship Earth "wind tunnel.)
Disney Books: 3 for the Price of 2
Amazon has a Black Friday promo offering 3 books for the price of 2. To take advantage, simply add 3 items from the books on this page to your Shopping Basket via the "Add to Basket" button. The offer will be automatically applied to your total at checkout.
Obviously, it makes the most sense to find 3 titles close to one another in price. As such, our list starts with lower-priced titles, with higher-priced ones below the next photo. Here are our recommended titles from this offer:
Junior Encyclopedia of Animated Characters (Refresh) – This is the popular "autograph book substitute" we recommend in our Ultimate Packing List. While temporarily irrelevant, it's a really clever idea to use this as a keepsake autograph book…once characters can start signing autographs again. (Hopefully very soon!)
Disney Storybook Collection – A large, 300+ page hardcover book retelling several classic Disney stories complete with artwork from the Disney Archives.
Disney Princess Cookbook – From Rapunzel's Frying Pan Eggs to Ariel's Sea Turtle Cupcakes, this beautiful cookbook is filled with delicious recipes inspired by the Princesses' many adventures.
Kinkade Disney Coloring Book – In my view, a lack of color defeats the purpose of Kikande artwork, but I guess reasonable minds may disagree on that. Another good deal.
Holiday Magic at the Disney Parks: Celebrations Around the World – This is an incredible deep dive into the holidays (mostly Christmas and Halloween, but also Easter and other seasonal events) with great photos, detailed information, and rich history. If you love the seasonal events, this is an absolute must-own.
Walt Disney Imagineering: A Behind the Dreams Look at Making More Magic Real – This huge book by WDI is hardly new at this point, but it is so good and a must-own. It's rare to see this included in Amazon deals, so jump on it during Black Friday 2021! 
The Ride of a Lifetime: Lessons Learned from 15 Years as CEO of the Walt Disney Company – Former Disney CEO Bob Iger's memoir is shockingly candid and compelling. He's clearly a smart and interesting guy, but past interviews were fairly close to the vest and felt scripted. This is a sharp and fascinating departure from that. Highly recommended!
The Disney Monorail: Imagineering a Highway in the Sky – If you're a fan of Disney's monorails (who isn't?!), you'll love this. There's a ton of concept art and photos, as the authors take readers on a historical ride the Highway in the Sky. From Walt Disney's Progress City ambitions to the future of this innovative transportation system.
DisneyWar – My all-time favorite book about Disney. This real account of a battle within Disney reads like a soap opera, except it's all true. This is Shakespearean melodrama–a real page turner. Even those in your family who aren't Disney fans will enjoy DisneyWar.
Poster Art of the Disney Parks – If you have to choose between the 'Maps' book above or the 'Poster Art' book, this is the better one, hands down. It features posters from around the world, including a ton you've never seen before. This book was curated by Walt Disney Imagineering, and it shows–the design and artwork is fantastic.
Maps of the Disney Parks – The next two books are staples of our gift-giving guides, and that's in part because they are both titles that look really nice, making them eye-catching gifts.
The Illusion of Life – This book is an essential for aspiring animators, artists, or students of Disney animation. It's by two of Walt Disney's famous "Nine Old Men," Frank Thomas and Ollie Johnston, and is absolutely wonderful.
Disney Toys & Misc.
Up to 30% off Character Gifts for Ages 8-13 – This is a very open-ended deal–but so are Disney's IPs, with characters ranging from Mickey Mouse to Marvel. Lots of good options in terms of both, plus Star Wars, Pixar, and more.
Galactic Snackin' Grogu – A follow-up to last year's the Child Animatronic Edition, which won several "Toy of the Year" awards. This new version is inspired by Grogu eating his way through the galaxy in Season 2 of The Mandalorian on Disney+. Snacking expands the range of Baby Yoda's interactives and reaction. The Child Animatronic Edition is also a great deal–and even cheaper!
Disney Princess Fashion Doll Castle – This dollhouse stands over 32 inches tall and includes 16 accessories plus a sofa, vanity, stool, wardrobe, shell-inspired chair, and a bean bag chair so kids can imagine all the dolls relaxing together. 
Mickey Mouse Selfie Light – Not my cup of tea, but this light definitely improve your selfie game.
Minnie Mouse Apple Watch Band – The Mickey Mouse watch face not enough to show your dedication to the mice? Get this.
5-Minute Frozen Stories – At 35% off this Frozen book, you're getting a really good deal on a stocking stuffer!
That's all of the currently "live" Black Friday weekend deals for the Disney fan, but we will be updating this list throughout the weekend, so stay tuned. Also, if you want to help out with the process, please share any Disney-relevant (either actual Disney products or ones that are useful when going to the parks) deals you've found in the comments!
Planning a Walt Disney World trip? Learn about hotels on our Walt Disney World Hotels Reviews page. For where to eat, read our Walt Disney World Restaurant Reviews. To save money on tickets or determine which type to buy, read our Tips for Saving Money on Walt Disney World Tickets post. Our What to Pack for Disney Trips post takes a unique look at clever items to take. For what to do and when to do it, our Walt Disney World Ride Guides will help. For comprehensive advice, the best place to start is our Walt Disney World Trip Planning Guide for everything you need to know!
Your Thoughts
What Disney-related items have you purchased during Black Friday 2021 thus far? Anything you're eyeing for Cyber Monday? Any questions about any of the items on this list? Are any of these deals dead (let us know so we can keep everything current)? We love hearing from readers, so please share some of your favorite holiday deals, or any other thoughts or questions you have, in the comments!